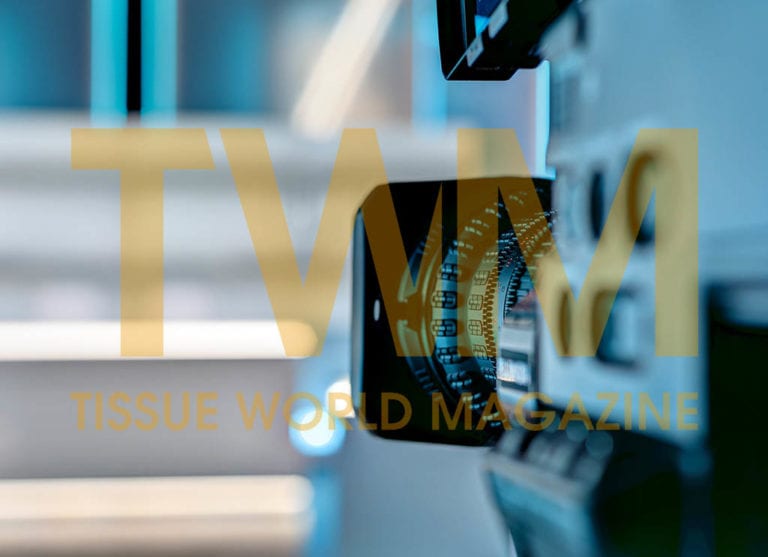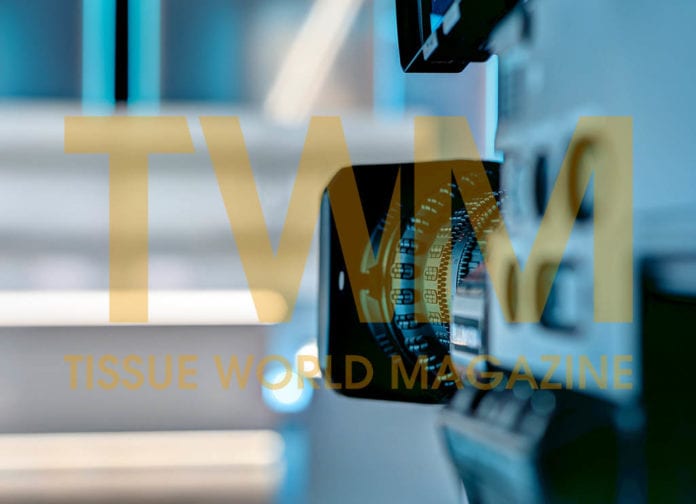 ROMANIA
Big retail channels rapidly changing the market place
When TWM visited Petrocart's historic snow-laden tissue mill in Piatra Neamț in eastern Romania, the site was just eight months into production on a new Toscotec-supplied tissue machine.
Since then, the company has continued to operate successfully and the speed of the PM has grown to 1,500m/min.
At the time, director general Adrian Vais talked of a fast occurring consumer shift from standard to economy tissue products, as well as underdeveloped tissue categories and regions throughout Romania. Tissue was, he says, "largely recession-proof", and the company had witnessed fast changing conditions resulting in the rapid introduction of big retail channels – Metro, Carrefour, several German supermarkets as well as French and Belgian – which were substantially changing the face of the marketplace.
Their arrival had also heralded an increase in private label products which continue to change the face of retail tissue. They continue to dominate 70% of the market, although Vais says he believed that in the future this would decrease to 50%. He expected this drop to be a result of other players increasing their expertise and efficiencies and the company itself will continue to fight back with its own brands.
Petrocart's strategy is to continue to upgrade its machinery; the first big step for this was the investment in the Tosoctec-supplied line in May 2014. Converting lines are also on the cards.
A "big difference" between Romanian consumption and western European consumption continues to mean there's a lot of potential in the country for its tissue mills. When Vais started to produce tissue 25-30 years ago, consumption was two to three kilos per capita, whereas in the USA it was 17. Today in Romania it's six to eight, while in Italy it's 20 per capita. Overall, the distinctive Romanian tissue market – made up primarily of local tissue players – had a total production in 2015 of 140,000tpy. Export amounted to 40-50,000tpy and the country also imports the same amount.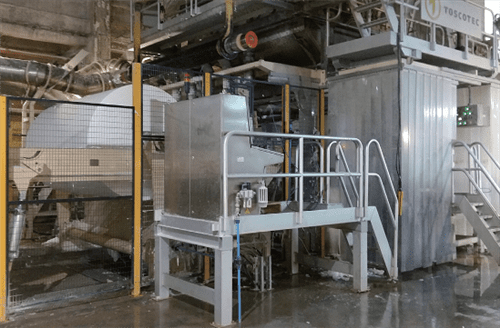 Focus on brands, energy reduction and on costs optimisation
When TWM met Sofidel's Comceh, Calarasi-based tissue plant in south eastern Romania, the global tissue giant was fairly new to the country. The acquisition of Comceh had been completed through its Polish subsidiary Delitissue in 2010 and the site's immediate challenge was to support the introduction of the Volare brand and increase the Regina brand's awareness throughout the market.
For Sofidel, the purchase was in a key and strategic location – close to the Bulgarian border, it gained access to target markets in the south east of Europe.
Carlo Ferrero, the Italian-born country operations manager, was wary at the time that it "takes time to establish when you are new." However, when we met in 2015, he told TWM that the mill was "leading the Romanian tissue market" and had a 23.3% market share.
The site produces 37,000tpy of tissue paper reels and manufactures finished products for the consumer market, private label and AfH marketplace. A third converting line dedicated to the country's growing AfH market was started up in 2013 and the company sells specialties and new technologies into the AfH sector, offering different types of fibres in line with the sustainability policy of Sofidel.
The Romanian tissue market – primed for investment and innovation – is predicted to register a 4% constant value CAGR to reach US$190 million in 2018.
An increasingly steady economy, rising disposable incomes and underdeveloped tissue categories continue to rapidly change the face of the market and provide further opportunities for the site.
Ferrero also noted the impact the changing demographics were having on the country's private label demand, and stores such as Metro, Carrefour, Kaufland were selling the site's branded and private label products.
"Sofidel's move into the Romanian marketplace through Comceh continues to be successful," Ferrero adds. "These past few years we've made a lot of changes with our workforce and we continue to hire new managers to get new blood and new ideas in. Over the next few years, brands are where our growth is. Our focus now is on energy reduction and on costs optimisation to guarantee a more sustainable business."
FRANCE
Dynamic trends helping manufacturers back to normal profitability
Arjowiggins Graphic's tissue mill founded in 1848 and located in Saint-Marsla-Brière in north-west France manufactures 100,000tpy of specialist tissue and graphic paper, selling to converters for use in table top products, printing and hygiene.
Chief executive Agnès Roger discussed how the site was targeting growth regions with strong economic development and a substantial 70% of the site's tissue production was already exported outside of France due to the local market growing at a moderate pace.
In growth geographical markets, table top tissue products are generally the last tissue product to be implemented within a market, creating a big opportunity for the company. Additional opportunities included the hygiene market and industrial applications, and areas such as Africa were creating opportunities as new areas for development.
In June 2016, Roger says the site is still maintaining its machines at the highest level it can reach and in 2016 it changed the overall managing system of the eldest PM. "Our activity is less and less focused on France and more and more on EU businesses. Despite that and despite new capacities that have started up across western Europe, EU business as well as French business especially are quite dynamic. At the same time, trends should help tissue manufacturers to come back to normal profitability after a very difficult 2015."
Roger added that there have been no further merges as seen between Georgia-Pacific and SCA, which had impacted the business.
Roger added: "In terms of new products and technology, as special print tissue manufacturer we foresee a strong development for digital printing and we are already working on this."
Independent maintaining a 10% growth rate
Independent hygiene producer MP Hygiene had plans for a second PM when TWM visited the Annonay-based company and met president and chief executive Marc Miribel. With over 153 years of history, recently it had realigned itself with a strong focus on hygiene following the arrival of the euro, the abolition of border controls in 2003, as well as increases in demand for hygiene products due to the 2009 outbreak of the H1N1 flu virus.
Key markets were private label products for the AfH market and Miribel adds that the sector is seeing growth 2-3% per year despite the recession. "The hygiene sector continues to have lots of potential," he adds.
Its focus continues to be on France, with 90% of its production going into the market and just some tonnage being exported into the Benelux countries.
The opportunities meant a dream of a second PM was also in reach, and quality and environmentally-friendly products were also a key opportunity for growth.
Being fiercely family-owned also remains key, as is remaining flexible and adaptable. "Our challenge is to maintain our growth. We've grown 10% year on year for the past three years and we still have a growth of 10% per year. We aim to achieve €100m within the next five years."
Additionally, the Miribel family has decided to buy back the 42% of the venture capital shareholders; consequently, the company will be owned 100% by the Miribel family.
Quality of private label products now equivalent to branded
TWM visited family-owned private label specialist WEPA Lille at the Bousbecque-based site at the beginning of 2015. For the Europe-wide WEPA Group, having a European outlook continues to be vital for the company, as the recent string of impressive paper machine start-ups shows.
All supplied by Toscotec, the Lille-based site started production on its AHEAD-2.0 crescent former tissue machine in August 2015, producing high quality tissue products and increasing capacity by 35,000tpy; the company's Giershagen mill in Germany boosted its capacity to produce high-quality super-soft toilet tissue by 32,000tpy with the start-up of an AHEAD-2.0S tissue machine in October 2015; and an AHEAD-2.0S line will be installed at its Piechowice, Poland-based site, which will start production of high-quality super-soft toilet tissue in the first quarter of 2017, boosting capacity by 32,000tpy.
Despite recessionary climates, cleaning and hygiene continues to see stable growth in France, with higher and higher demands for quality from customers. Estimated growth for hygiene products in western Europe is approximately 100,000tpy, with demand drivers including population growth, new product specifications, higher quality standards and only limited substitution possibilities.
The estimated growth in eastern Europe is 135,000tpy, with demand drivers including GDP growth, increased urbanisation and the increasing penetration of Western European retailers. Yet the market remains volatile, and WEPA Lille's strategy continues to be to improve its technical efficiencies. For example, a new recovery boiler steam system was supplied to the site in February 2016, which now enables steam generation of 1,2t/h.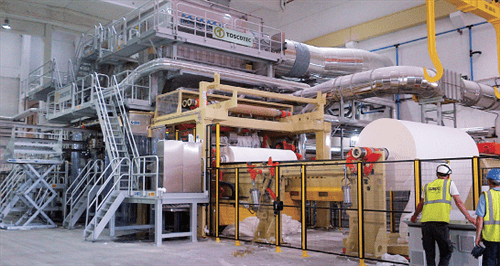 CHILE
Demand for more quality, bulk and absorption increasing fast
As start-ups go, Forestal y Papelera Concepcion's (FPC) new Valmet-supplied Advantage NTT tissue line was a significant one. The second only start-up of an NTT line in the world, it is also so far the widest installed Advantage NTT machine with a width of 5.5m.
The new line fulfils FPC's target of producing 100% textured tissue, differentiating the company's product offering, and producing high-quality tissue with low energy consumption. The company is also using 100% virgin pulp and now producing tissue products with very high bulk and softness.
When TWM met chief executive Guillermo Swett, he said the company – which delivers jumbo rolls and converted tissue products to the Latin and North American markets – aims to introduce high quality tissue products to Chilean consumers and "something completely different" to American.
The scale of achievement and ambition on show at the site on the west coast of Chile was impressive. Surrounded by mile after mile of source material forests and a stunning vista across the rolling waves out into the South Pacific Ocean, the proximity to the coast is one of the reasons why FPC's ambitions were never limited to Chile.
"Our strategy is to offer something different," Swett says. "We want to offer a different product from what you find in the rest of Chile, Argentina, Peru, etc. And crucially also offer the most valuable textured paper in the USA."
To put a different type of tissue machine into Chile would have been impossible: "In terms of efficiency it had to be NTT as we are looking to export 90% of our jumbo rolls into America and they need to be high quality. You can't go by yourself into a high level market. You must choose first class partners."
The company's strategy was to highlight product difference: "We want to put something into the USA market that can't already be found. It's a mature market there for premium products, 70% of people that buy tissue products are women and we are targeting a certain demographic of Americans that want this type of product."
Some 10% of its production will be supplied to the premium market in Chile, which Swett says is growing faster than the total demand. "Per capita consumption here is increasing fast. Chileans are asking for more quality, bulky, absorption … these parameters are becoming increasingly key as disposable incomes continue to rise and the economy continues to see stable growth."
Converting consists of a new Futura line, Infinity Packaging, Elettric80 palletising and warehouse management which has the aim of becoming a world class facility.
GREECE
Located in Katerini, a town in Central Macedonia, Maxi mill manager Michael Vantsis says that following another round of tissue mill closes within the country, the company is now the biggest in Greece.
It produces private label, consumer and AfH products; some 45% of its annual production of 30,000tpy is toilet paper, kitchen towel makes up 38%, napkins 14% and the remaining 4% is other products. It exports 20% of its jumbo reels and finished consumer products to countries including Bulgaria, Albania, Macedonia (FYROM), Serbia, Romania and Kosovo.
Following Greece's unfavourable financial situation, Maxi has survived by adding a new pulp production factory and by improving its efforts of production, processing, standardisation and paper availability.
At the start of June, it installed a new industrial rolls line and later this year it is also planning on installing a new Perini Mile 5.1 converting line.
The company has already bought the land and is planning to install a new high-speed narrow paper machine on 2017. It has also launched some new product designs.
The Greek economic crisis remains an opportunity for the business. Vantsis says: "We hope to reclaim the possibilities that are given to us as much as we can in order to make Maxi not only the biggest Greek paper industry player but also one of the biggest in Europe. Crucially, there is very much under-capacity in the Greek tissue market. It seems that there is enough space for several new paper machines."
He continues to focus on looking to export its jumbo reels and finished consumer products more and more to countries such as Bulgaria, Albania, FYROM, Serbia, Romania, Kosovo, and it also exports to Cyprus.
It has a Recard-supplied PM and one consumer products rewinder, one industrial rolls rewinder, napkins lines, three folded handtowels and facial tissue lines as well as three tissue tablecloth lines.
There are still plans to invest further in paper machines and converting lines as the business is not currently able to cover market demands.
KAZAKHSTAN
Extensive expansion continues in Central Asia
İpek Kağıt has marked its 10th anniversary in central Asia with a $14m investment. İpek Kağıt Central Asia has opened its new plant in Astana to advance its goal of being the leader in Central Asia's tissue paper market. The Turkish-owned company entered Kazakhstan in 2006 with a manufacturing investment in Almaty and quickly proved to be a powerful contender in central Asia despite the presence of global brands.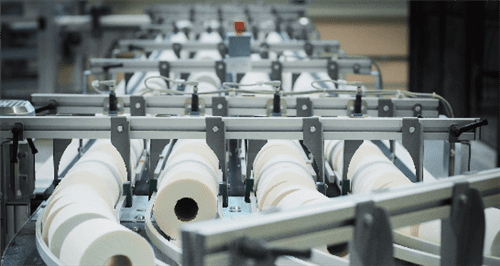 Due to its broad portfolio of products, high quality and steady investment in consistent brand communication, the company says its flagship Selpak brand is now the best known and most preferred brand in Kazakhstan's tissue paper market.
Following 10 years of operations in Kazakhstan, İpek Kağıt Central Asia aims to increase its exports to Russia and neighbouring countries while remaining a key player in central Asia. The company's new plant in Astana, a state-of-the-art facility with an area of 50,000 square meters – twice the size of its previous plant – will enable it to greatly expand its sales in central Asia and exports to other regions in the long term.
" Kazakhstan's retail channel continues to develop rapidly and the number of its chain stores increasing steadily. Accordingly, we plan to produce private label tissue products in the period ahead that would fit our strategy."
Hamdi Yazıcı
Its high quality Selpak brand remains its key focus and İpek Kağıt Central Asia aims to maintain its leadership in central Asia and neighbouring countries in the decade ahead.
İpek Kağıt Central Asia produces bathroom tissue, kitchen towels, napkins, facial tissue and industrial tissue paper rolls for consumers and away-from-home customers under the Selpak, Solo, Silen, Servis, and Selpak Professional brands.