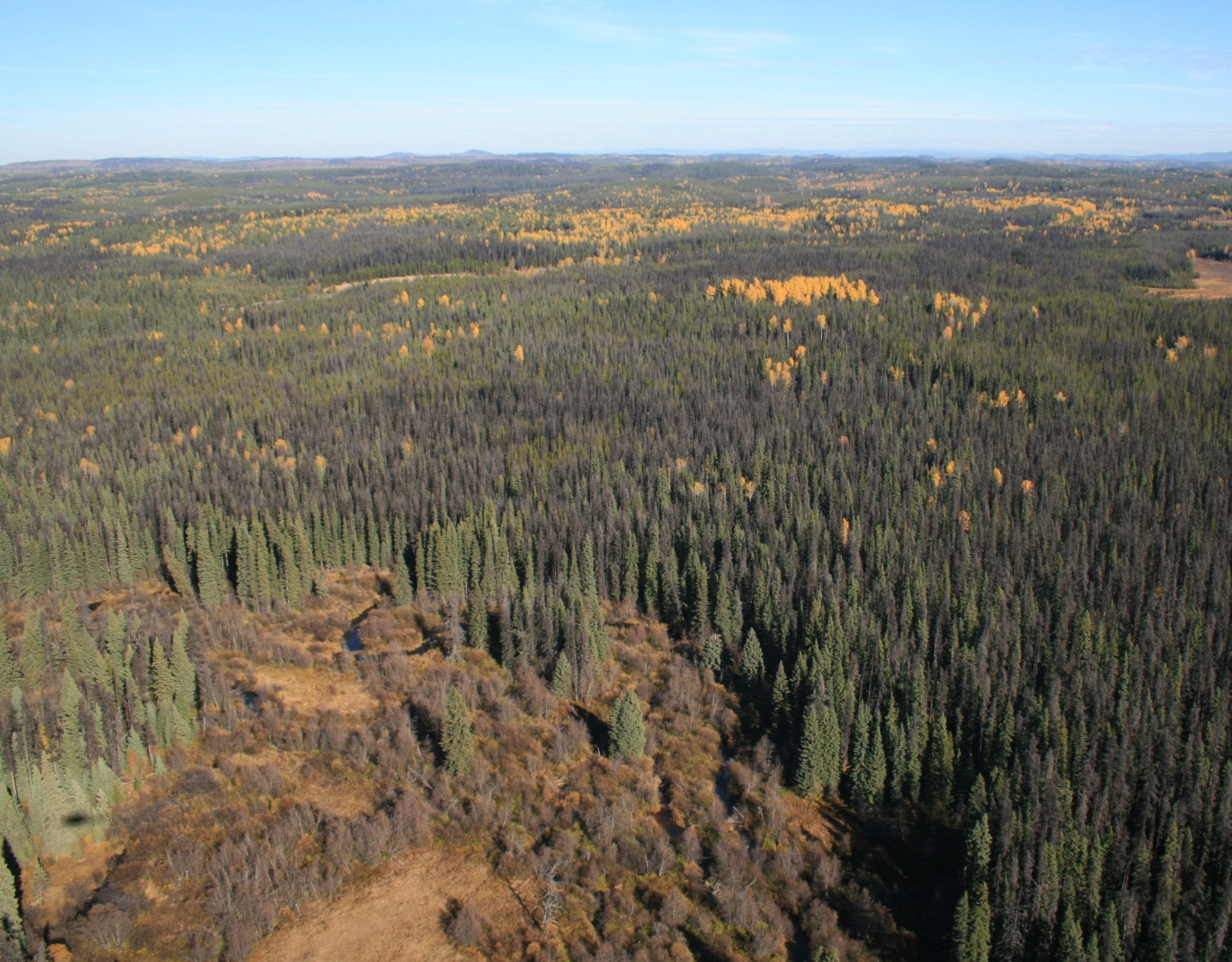 With the fibre cost of the finished tissue product still a dominant factor in the tissue industry, Canfor Pulp explains its latest developments to TW.
By Wlad Janssen, Specialist on tissue for Canfor Pulp and Paul Watson, Director of Canfor Pulp Innovation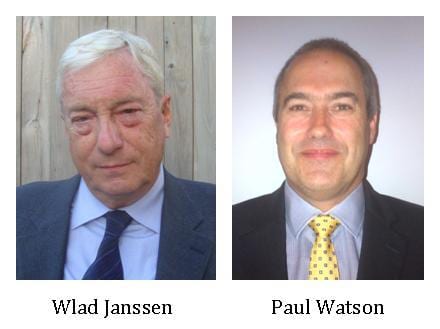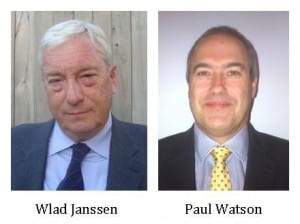 Pulp giant Canfor Pulp Limited Partnership (CPLP) has positioned itself as a leader in terms of environmental sustainability and the most important aspect of this is the very start of its fibre supply. The company has three mills in Prince George, British Columbia, 800km north of Vancouver where its head office and Canfor Pulp Innovation (CPI) are located. Its fibre process originates from chips that are a by-product of the solid wood operations of Canfor Corporation (60%) and other sawmills in the region. While Canfor Corp owns 50.2% of CPLP, it also operates 20 large saw mills across North America that produce wood primarily for the construction of houses.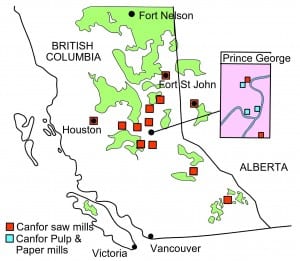 Paul Watson, CPI director, says its fibre supply is its advantage. "Employing wood in the construction of long lasting structures, as well as in many paper products, stores carbon, while newly planted and younger trees remove carbon dioxide from the atmosphere," he says. "We are recovering dead trees from regions devastated by the Mountain Pine Beetle epidemic of the mid 2000's, trees which would otherwise decompose and contribute to the emission of greenhouse gasses. The area's growing conditions consist of short summers and long winters resulting in fibres that are slender and have a thin fibre wall that is consistent with spring wood."
He adds that by using the latest technologies to ensure the fibre is processed optimally to achieve superior pulp quality, the business can achieve characteristics and quality that "compare favourably with other softwood pulps", and so a technical fit is exploited by the company's customers, including many tissue producers."
PRICING AND AVAILABILITY
As the fibre cost of the finished tissue product is still such a dominant factor in the tissue industry, it is increasingly important to source fibre that contributes to obtaining the desired tissue quality of softness, strength, bulk, appearance and absorption, at the lowest total cost. Watson says: "This lowest total cost not only comprises the direct cost of the fibre, but also includes the cost effects of improved efficiency (fibre losses, paper machine related processes and in converting) and energy costs (principally drying). Carefully selected pulp, used optimally, is an integral and very important part of making tissue. It is not a commodity, not all pulps are created equal."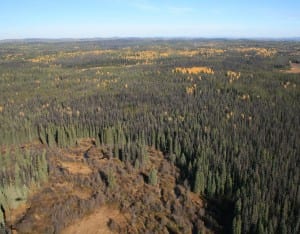 "We have shown in practise that CLPL's NBSK pulp… can have a positive effect on a finished tissue product  quality and on the efficiencies experienced on the paper machine as well as in subsequent converting process"
Current pricing is driven by supply constraints in softwood due to spring maintenance shutdowns. "Pulp pricing is a function of supply and demand," Watson says. "In the near term we see a flatness to moderate increases into early Q4. In the medium to longer term NBSK pricing will be determined by constrained supply (i.e. no new NBSK capacity increases and due to cost competitiveness declines in supply are inevitable)." He adds that newly available eucalyptus capacity and the anticipated effect on the price gap with NBSK will drive tissue manufacturers to seek ways to use less softwood which is consistent with the requirement for fine fibred high tensile pulp.
PROVIDING A POSITIVE EFFECT ON A FINISHED TISSUE 
A good knowledge of tissue quality and processes used are important in assisting customers and providing practical support. Janssen says: "We have shown in practise that CPLP's NBSK pulp used in combination with other furnish components and employing proper pulp preparation principles and methods, can have a positive effect on a finished tissue product quality and on the efficiencies experienced on the paper machine as well as in subsequent converting processes."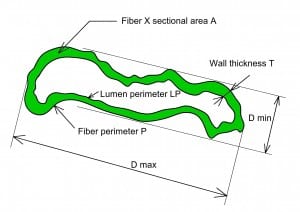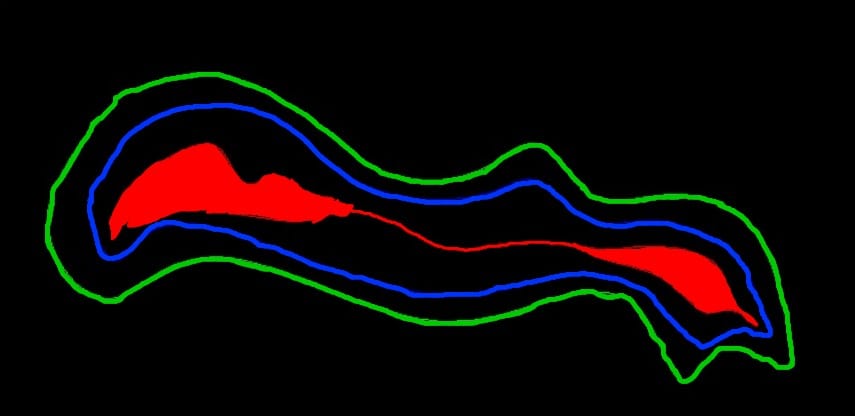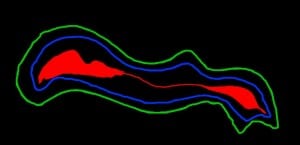 The use of short fibre in tissue is growing due in part to increasing availability of Eucalyptus pulps and their cost. Quality differences in hardwood pulps do exist and their fibre properties are also dependent on the fibre quality of the wood source. He says: "Tissue products, in particular in categories where strength is not an important requirement such as with facial or toilet tissue, can be made without having any long fibre. However, the highest quality tissue products that provide a combination of softness, strength bulk and absorption, normally contain a portion of long fibre.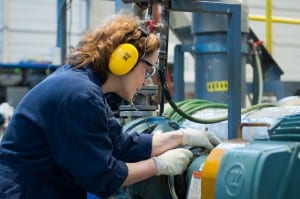 Watson adds that the long fibre in the furnish mix will help strength and if the fibre is flexible they will easily conform to the sheet in wet shaping processes as well as in embossing processes with the dry base sheet. "A high quality NBSK can help to maximise the amount of hardwood pulp in the furnish, while optimising the tissue properties and increasing production efficiencies," he says. "We estimate that roughly 60% of the tissue finished product quality is due to the fibre input and 40% due to the processes used, and that both are necessary to obtain superior quality."
Given the cost of the fibre input, Janssen adds that it is important to give attention to the processing and control of this input. "By correctly processing the fibre input, costly additives, such as dry strength agents, enzymes, etc, and energy (in refining) can be minimised while increasing the end product quality and effectively reducing the overall cost."
Canfor Pulp has participated in tissue mill trials in Asia, North and South America where Watson says the fibre input and pulp preparation were changed with a positive impact on product quality and costs. "CPLP is continuing the approach and maintains a high technical level to support its customers. An important part is communication, so CPLP introduced concepts and calculations in the form of an "app" in several languages, which is available from the temap.com website maintained by CPLP.
He says that variability in pulp characteristics are important and can change production efficiency and the quality of the tissue end product, such as strength, bulk and softness. "The properties of the finished pulp at the shipping point is normally not known because of the time it takes to complete the testing."
The business is actively working to further optimise pulp quality variations by implementing a range of state of the art measurements and controls covering the pulp making process from the wood chip input to the finished pulp output. Based on the concept of Total Quality Management, the project has been named "Mihari", the Japanese term for "Watch Guard", and it integrates fifteen individual measurement installations and includes the implementation of a novel fibre measurement technology. As a result, complete and up to date quality information will soon be available to the customer on a per shipment basis.
Canfor Pulp Limited Partnership (CPLP) is a global supplier of northern bleached and unbleached softwood kraft pulp and paper products with operations in the central interior of British Columbia, Canada.