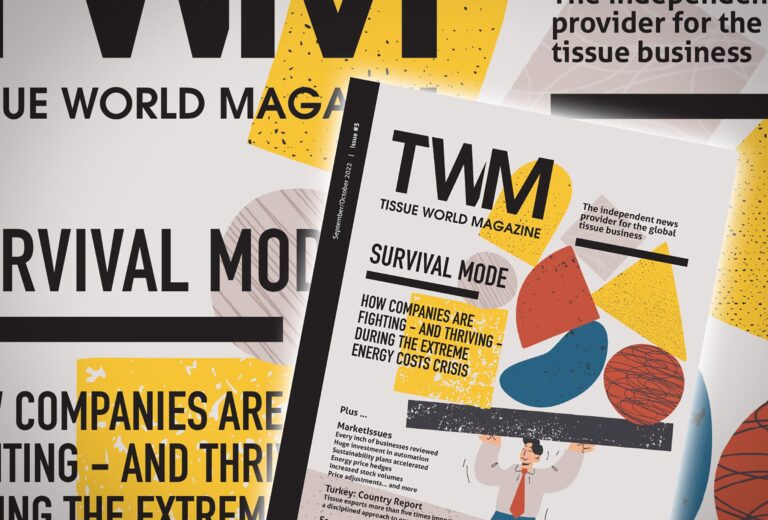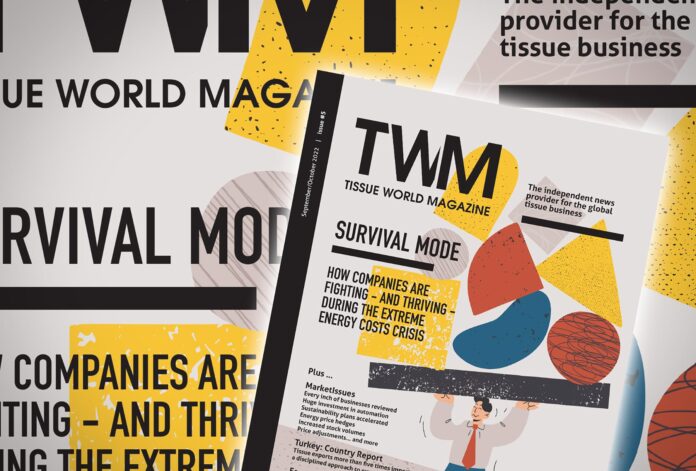 Tissue company executives need no telling how energy costs not seen in decades are impacting their businesses. They will, however, be keen to know how some of their industry colleagues are fighting back.
MarketIssues provides a snapshot of the immediate challenges, and reveals strategies employed to see out the ordeal.
Spain-based L.C. Paper has been operating for 140 years and exports to more than 40 countries on four continents. General Manager Pau Vila relates the startling figures of the last few years. For 20 years gas prices hovered between €12/MWh and €17/MWh. They are now around €222/MWh, and what was hopefully a peak at €350/MWh – a 2,000% increase. Historically, electricity prices moved between €35/MWh and €60/MWh. Now they are €300/MWh to €400/MWh.
His monthly energy bill has risen, rapidly, from about €350,000 to upwards of €2,000,000.
Managing Director Khalid Saifullah says Star Tissue, UK, scrutinises "every inch of the business to help mitigate each crisis." Negative margins are anticipated and, where possible, mitigated. Elsewhere across Europe, several mills have been forced to reduce production or close over the last few months, some temporarily and some permanently. In Germany one toilet paper company went into insolvency in September.
The responses? Huge investment is going into automation, unnecessary processes are being cut, innovation and productivity boosted. Sustainability projects planned are being brought forward and accelerated.
Poppies Europe, with an energy bill up by 300%, triggered the installation of solar panels covering 90% of the plant's roof.
Scenarios such as further rampant price developments and potential energy shortages in Europe are now risk assessed and prepared for at Essity. A spokesman said: "In order to avoid and reduce the effects of possible disruptions, we implement a series of measures such as finding alternative fuels and increasing stock volumes. We also have energy price hedges in place and implement energy optimisation measures at all our production facilities."
Pau Vila is deploying a number of contingency measures. In addition to accelerating the rollout of renewable electricity self-consumption, alternative combustibles such as biomethane are set to replace some gas usage. L.C. Paper too has hedged energy prices.
Oday Abbosh, Founder and Chief Executive of Better All Round, says his business has also endured massive inflationary pressures thanks to rising shipping costs, labour shortages and HGV driver shortages, but soaring energy costs have impacted most of all: "Energy prices have [been] a double whammy," he explains. "It hits the cost of running our own operations as well as of course massively inflating the cost of paper and other raw materials purchased. We can see daily in the news the impact energy prices are having on everyone's business and lives."
When will the turmoil settle down? For Abbosh it is difficult to predict with any certainty what might happen in the coming months. Vila adds: "The winners and losers of this crisis are going to be shaped very much by luck: the lucky companies that happened to close a very good energy purchasing deal before the crisis without knowing what was going to happen; the lucky companies that had an energy supplier which didn't break their contract once the prices started climbing uncontrollably; the lucky companies that had enough cash or diversification to survive prolonged periods of time on negative margins or production shutdown."
Shaped by luck, and also vigorous, modern, competitive and innovative companies.
Even in a stressed economy, Turkey's tissue is poised to survive and thrive
Turkey exports – to 60 countries across five continents – more than five times the amount of tissue it imports. Its fabled location – poised at the confluence of commerce West and East and North and South – has served its trading history well, and is now taking on even greater status as diplomat and gatekeeper to the Black Sea. We will be calling it Türkiye soon enough. The government wants the country to take back its traditional name to cast off any links to the roasted bird served up at Thanksgiving and Christmas celebrations.
TWM's Country Report talks to three tissue companies which, in relative terms given the costs climate, are investing and expanding as the pandemic's worst restriction ease and the market heads back towards normality.