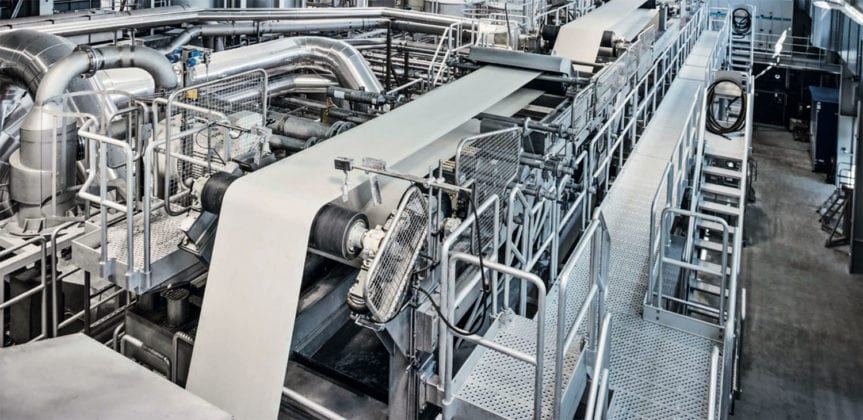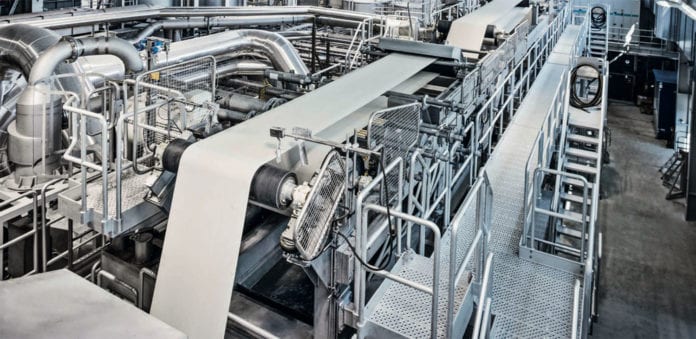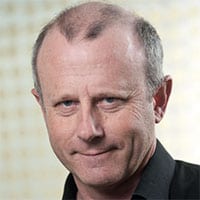 As the quest for cost efficiency without compromise on performance continues, how far can tissue producers be engaging their suppliers to help them find the right balance? By Södra Cell's technical product manager Peter Carlsson.
Over the past year, Södra has started to be involved supplying softwood pulp to Andritz's pilot machine and its projects in
Graz, Austria. The projects can involve both Andritz and Södra with a customer or a direct partnership between Södra and a customer.
We know that few customers are in a position to invest in a new tissue machine
if they want to improve their existing production process, and instead they must tweak what they have. But it's often the case that those thinking of buying a new line get priority on pilot machines from the equipment suppliers, so others may not. This time-share arrangement allows us to invite customers who are not necessarily investing in a new line to see how they could optimise production costs by varying their softwood/hardwood recipes and altering their refining processes accordingly.
Often the pilot machine will run for a number of months in a certain mode, using TAD for example, before reverting to regular dry-crepe drying, so the customer cannot always choose. This new pilot machine from Andritz, the PrimeLineTEX machine, started up in 2018. It offers the chance to explore the possibilities of a new technology which aims for a textured tissue of a quality superior to dry crepe and very close to structured TAD tissue, while at the same time achieving significant cost savings. (Valmet offers a similar technology in Sweden).
We're keen to see how our customers could benefit by increasing the softwood in their furnish while using this new technology. By working with customers and the latest technology offered by this pilot machine, we can explore the relationship between various softwood/hardwood recipes and their relationship to refining and energy savings.
By adding more softwood, the stock will require less specific energy to achieve the same tensile strength, while resistance towards cracks and other disturbances
in the sheet will improve, resulting in a higher efficiency in the tissue production process and converting. In addition, bulk and thickness will increase when a larger amount of softwood is added. And with less specific refining energy, both softness in a toilet paper and absorption in a wipe are improved.
We began trials in May with a key customer who is looking to achieve improved runnability and absorbency while lowering production costs possibly by increasing the softwood pulp in their mix. By adding more softwood to the furnish, we anticipate less refining while retaining strength and bulk, but resulting in a significant cost saving on energy (due to the lower refining).
Customers who supply private-label brands are sometimes restricted if they are tied to certain specifications, but if the customer owns the brand and hasmore flexibility, as long as there is no compromise on performance they can explore various furnish recipes with us. The new pilot machine enabled us to conduct trials with the customer to see how far we could take savings on fibre, using a higher percentage of softwood in the furnish.
Even when the softwood-hardwood price differential was much wider than it is today, studies show that the positive impact of increasing the softwood in the furnish is much greater than the price of the softwood pulp. The customer may be using more softwood but will be using fewer resources and this will continue to be an important driver for this business.
The results of the trials are still being evaluated, both by the customer and in Södra Innovation's own labs. To ensure reliability, Södra has invested in EMTEC TSA softness measuring equipment which mirrors that of the customer, ensuring samples will be consistent, whether at the tissue mill or in Södra's labs.
Another initiative has been the introduction of FibreSafe paper straps which replace the traditional wires used to secure bales. So far, Södra has introduced a limited number to customers in Sweden, and the feedback has been positive so far – FibreSafe straps eliminate the need to dewire the bales before they enter the pulper as they are simply fed into the pulper.
This article was written for TWM by Södra Cell's technical product manager Peter Carlsson.