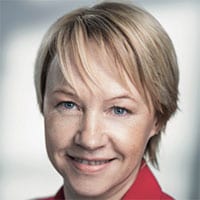 US$2.7bn mill investment and a US$350m boost to port and local logistics will increase pulp production capacity by more than 50%. By Sari Hörkkö, director, stakeholder relations, UPM Pulp.
At the end of July UPM made the decision to invest in a 2.1 million tonne greenfield eucalyptus pulp mill near Paso de los Toros in central Uruguay. The mill investment of USD 2.7 billion will grow UPM's current pulp production capacity by more than 50% from the current 3.7 million tonnes annually, resulting in a step change in the scale of its pulp business. In addition to the mill construction UPM will invest USD 350 million in port operations in Montevideo and local facilities in Paso de los Toros.
The prerequisites for the investment, including significant modernisation of infrastructure, have been carefully prepared in cooperation with the state of Uruguay over the past three years. Among other preparations, site works for the mill and dredging of the port have already commenced, while tendering for the main equipment and manning of the project is ongoing. The mill is scheduled to start up in the second half of 2022.