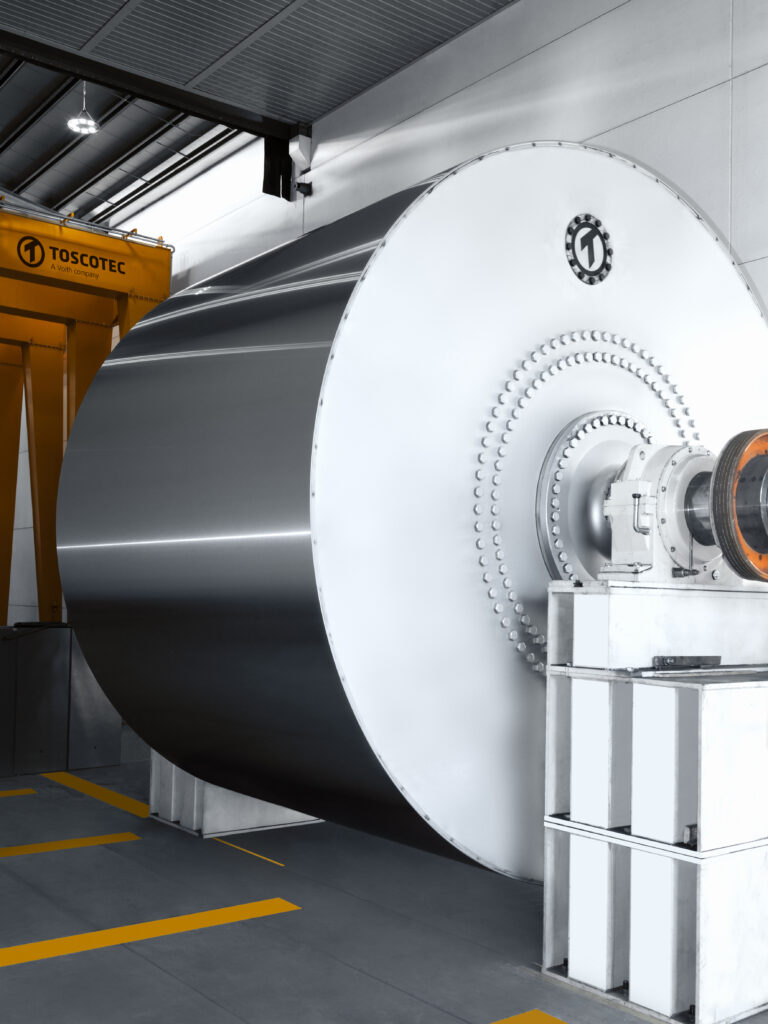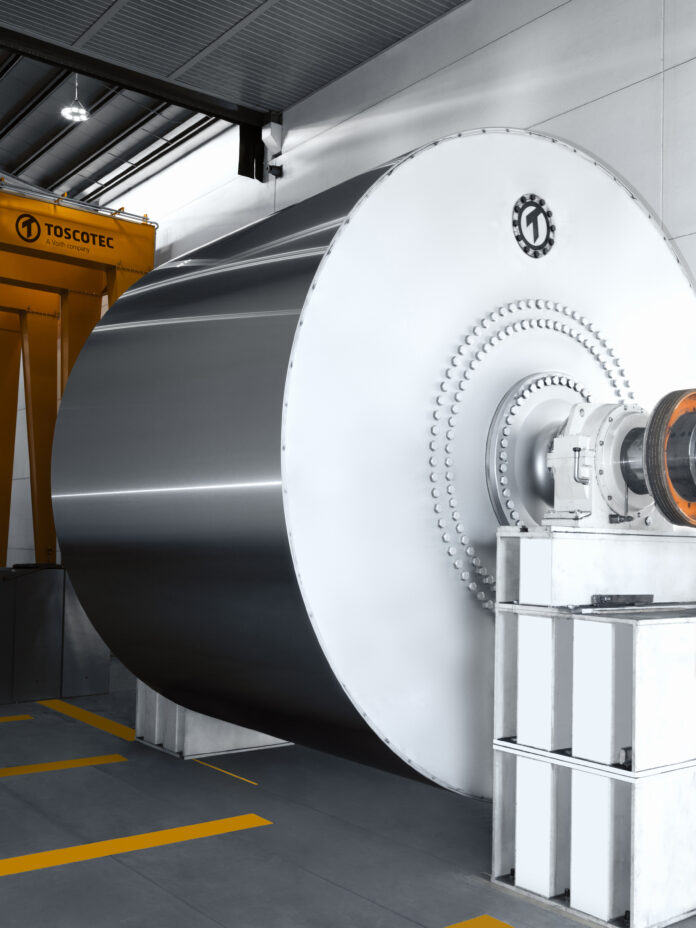 Written by Toscotec
Toscotec has recently launched its TT Defender, a leading-edge patented innovation that provides Yankee dryers with an effective internal protection coating against corrosive steam. Toscotec has successfully tested the TT Defender at Lucart Group's Diecimo tissue mill in Italy on a TT SYD that came online in February 2020.
Danilo Calamari, Lucart's Paper Mill Senior Engineer & Cogeneration Plants Manager, is the technical expert who closely followed the project in Lucart. He shares Lucart's experience with the TT Defender and his views on the results they have achieved so far.
Toscotec: The TT SYD installed on your PM5 in Diecimo is fitted with the TT Defender. During the regular checks you performed six months after start-up, you personally entered inside the Yankee. Which conditions did you find?

D.C.: I was pleasantly surprised at how good the Yankee looked inside. During our regular Yankee checks, we often find some magnetite deposits and soda straw blockage. Instead, the TT SYD on PM5 appeared as if it were new, or even better: the entire internal surface and all the straw pipes were perfectly clean. Evidently, during its six months of operation, no magnetite deposits had formed inside the Yankee. This result validated our decision to participate in this project. At the beginning when Toscotec suggested they test this new technology on our TT SYD, we were not entirely convinced. Finally, we decided to get on board because we have had a very good cooperation with them for many years, and we trust their professionalism and reliability as a supplier.
Toscotec: Mill technicians know very well that in the ordinary operation of the steam and condensate system, it is quite common to go through transitory phases or issues that cause some of the chemical and physical values under control to fall short of the requirements for the proper functioning of the plant. Does the TT Defender represent an additional security in this regard? Do you think that it allows your Yankee to have a greater tolerance to these kind of normal variations?
D.C.: Yes, we do. The TT Defender allows us to overcome some possibly critical issues in the chemical treatment of the steam and condensate system of PM5 without consequences. We can now successfully manage these phases that are completely normal throughout the year.
Toscotec: Before the TT SYD with TT Defender, Toscotec had installed another TT SYD on your PM6, which is right next to PM5 and shares the same steam and condensate system. In terms of drying performances, did you find that the drying capacity of the Steel Yankee with TT Defender was any different from the other?

D.C.: Apart from the TT Defender, the two TT SYDs installed on PM5 and PM6 have the same characteristics, so we could easily compare their performances under various operating conditions. We did not find any limitation in the drying capacity of the TT SYD with TT Defender. Before the application, one might wonder if TT Defender could hinder the heat exchange between the Yankee's internal and external surface on which its drying capacity is based upon. The actual result is that the TT Defender does not affect the Yankee's thermal efficiency in any way. In one year of operation we found that the two TT SYDs on PM5 and PM6 perform equally well.
Toscotec: Do you think that the TT Defender allows you to eliminate the risk of longer maintenance stops due to the obstruction of soda straws?


D.C.: At Lucart, we perform one regular internal Yankee inspection per year. We will check PM5's TT SYD this summer, but what we can say now is that we are not experiencing any issues with tissue quality that could point to soda straw blockage. The paper we are producing on PM5 is high quality and has a very uniform cross-direction moisture profile. This suggests that when we will open up the Yankee later this year, we will most likely do just a quick check, without allocating extra personnel and extend the downtime in order to clean or replace soda straws. With the TT Defender, we expect to find a Yankee that is always clean, and allows us to realise the best production efficiency in terms of both quality and quantity.
For further information, please contact:
Marco Dalle Piagge, Sales Director, Toscotec Tissue division, [email protected]