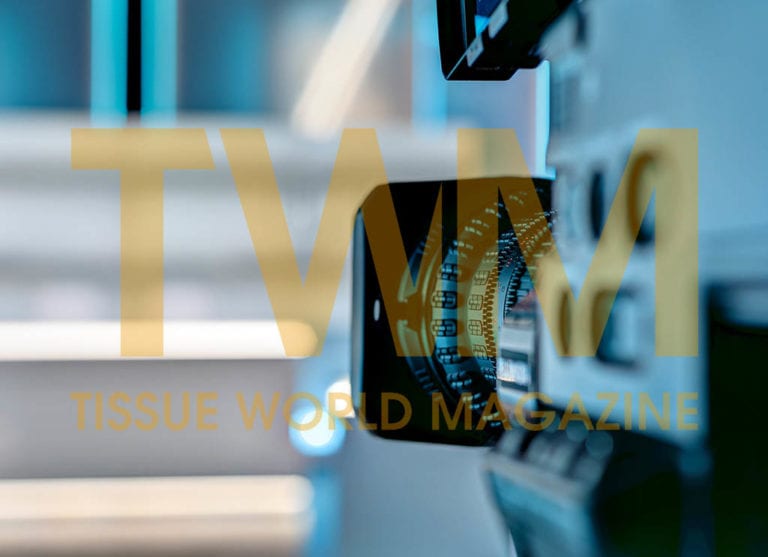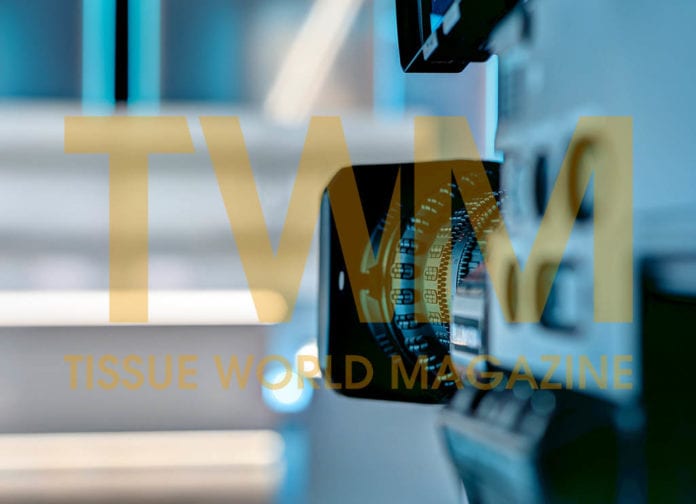 As 2013 draws to a close, TW's Annual Review asks leading figures in the global tissue industry for their retrospectives on 2013 and predictions for 2014
Helen Gray de Castro: administradora at Portuguese tissue producer Fapajal – Fábrica de Papel do Tojal.
TW/1. How have the events of the past year impacted the global tissue industry?
HGC: "We have seen a number of political problems in some jumbo reel supplier countries (Turkey, Egypt) which have impacted supplies in Europe, making independent converters look for more reliable European sources. The economic crisis resulting in low demand and low margins throughout the more vulnerable southern European countries overcame a number of tissue paper suppliers, with the resulting stoppage of paper machines in the more vulnerable southern Europe countries – which has been one factor in redressing, possibly temporarily – the supply-demand imbalance."
TW/2. What are the key trends we will see in the next year?
HGC: "Possibly an increase in pulp prices, especially NBSK, but the large increase in capacity of BHKP in South America could well prove a stabilising factor in hardwood. However, some analysts also refer to sharply increased pulp prices. We will also see laminated products becoming mainstream, as well as the continuation of the trend towards ever-light papers, compensated by increased number of plies – which to my mind is the opposite of common sense, since production of higher grammages with fewer plies achieves the same result probably with lower cost both at the paper mill and at the converter. There will also be increasing energy and environmental costs, compounded by the need of southern European governments to increase taxes, which could contribute to further difficulties in the European tissue paper industry. We expect that growth in eastern Europe should surpass that of Europe as a whole."
TW/3. Do you expect to see further consolidation in the industry?
HGC: "Not 100% sure here; there is an innate tendency to believe bigger is better."
TW/4. Are you more confident of the business environment than 12 months ago?
HGC: "Signs concerning the business environment are mixed, but we are certainly more confident in our own ability to survive and grow despite the economic problems."
TW/5. Will you be entering new markets? Where is your core country growth focus?
HGC: "We will probably be entering South American markets. Our core markets should remain the same, but we are prepared to go practically anywhere if transport costs prove acceptable."
Paul Watson, director of Canfor Pulp Innovation, Canfor Pulp
TW/1, PW: "As a supplier of premium NBSK to tissue manufacturers globally, we have, like all suppliers, keenly felt the challenges of the tissue industry in 2013 in terms of significant downward pricing and increasing discounts. Certainly the Chinese industry destocking largely determined global pulp pricing policies in 2013. "In the background, further consolidation of the NBSK sector has occurred, high cost facilities are slowly being rationalised which will result in a tighter NBSK supply picture in the medium term."
TW/2, PW: "NBSK demand for premium tissue applications looks very healthy. As per capita consumption increases, quality demands in terms of strength and softness will also increase. Availability of FSC-certified fibre will continue to prove challenging. Greater understanding and acceptance of alternative forest certification systems such as PEFC and SFI, which are in many cases more rigorous and objective, may be required in order for tissue manufacturers to meet their sustainability objectives."
TW/3, PW: "The recent announcement by SCA and Vinda is certainly a portent of further activity in emerging markets. Of the majors, the slow growth of P&G continues to surprise. In terms of NBSK supply, further consolidation is always possible."
TW/4, PW: "Yes. We have completed an extensive recapitalisation of our mills and have also taken an unprecedented leadership position in pulp quality information on a per shipment basis through our Mihari project which will further strengthen our competitive position. In terms of the markets, 2014 is anticipated to be more consistent for NBSK pricing which will add further pressure to high cost NBSK suppliers. Because of continued long term demand for high quality NBSK pulp, the increasingly constrained supply picture, and the growing demand for higher strength and softness products, we are extremely bullish on the future demand for high quality NBSK for tissue applications."
TW/5, PW: "We continue to grow globally and although transportation remains an important factor in certain areas, we are not currently constrained by market location. Rather than focusing on high volume or commodity end use markets, we target customers with a high technical fit value proposition. Although the emerging markets remain very attractive to most NBSK suppliers in terms of volume growth, we continue to target those customers requiring high tensile and high softness products."
Rogério Berardi, global vice president for tissue machines at Voith Paper
TW/1, RB: "Typically, the tissue industry didn't suffer too much from the global recession. The industry continued to grow at the same rate, 4.5%, even in regions where the recession was strong such as in western Europe and pushed by emerging tissue markets such as Latin America and China."
TW/2, RB: "We believe in a pursuit of technologies to decrease production costs and overcome raw material price increases. Tissue producers from mature regions such as the USA will continue to look for paper quality improvement as the end consumer and the supermarkets request it and the competition is getting tougher because of newcomers producing premium tissue and the private label business profile. At the same time, they will look for technologies that deliver high paper quality with less environmental impact. In developing countries such as Brazil, the quality upgrade will continue to occur as the higher the consumption per capita, the higher the paper quality standards become."
TW/3, RB: "Further consolidation will happen and tissue producers will continue to grow in both developing and mature markets by installing new capacity and acquiring companies or establishing joint ventures with local producers."
'We pursue technologies to decrease production costs and overcome raw material price increases'
Voith's Rogério Berardi
TW/4, RB: "In general, we are optimistic for tissue as we have learned in the past that the tissue business is hardly dependent on the business environment and much less sensitive to economical cycles."
TW/5, RB: "We already have a strong presence in all important tissue markets worldwide so the goal is to continue investing to develop new technologies and be close to our customers around the globe. "We have to look to all markets worldwide, which we have been doing. We will continue to support our customers in all tissue regions, mature and developing, with new high technologies and experienced team. Mature countries such as the USA and Germany will continue to be very important in our strategy together with countries like Brazil, Mexico, Russia, Poland, China, Turkey among others."
Marco Dell'Osso, director, external relations, marketing and communication, Futura
TW/1, MDO: "The tissue industry has been relatively resilient to global economic factors, but like most industries, tissue production is becoming more competitive, with consolidation partly responsible. Demand continues to grow, but so does capacity, and customers also have higher expectations in all regional markets and product sectors. With rising environmental demands and increasing raw material costs on one side and price pressure on the other, producers have no choice but to be more efficient and flexible."
TW/2, MDO: "Quality will continue to rise across the board. It is a race to the top in this respect, which is good for consumers. New advanced tissue making technologies have a key role to play here. As private label tissue reaches new highs, so the brands have to find new ways to defend their market share. The market will also see a continued growth of choice. The opportunity to differentiate tissue products has expanded considerably, and customers are demanding unique products, whether in terms of embossing colours and patterns or packaging formats. This means converters need the flexibility tochange product formats without incurring excessive down time."
TW/3, MDO: "Overall, consolidation is to some degree inevitable. However, when a big multinational player moves in and takes over a smaller domestic producer, it sometimes abandons certain aspects of the enterprise which are incompatible with its global strategy, and this can leave opportunities for local players. There is always room for independent businesses if they are flexible and responsive to local demand."
'Quality will continue to rise across the board.'
Marco Dell'Osso, Futura
TW/4, MDO: "The forecasting data gives a positive message about demand, and greater capacity is required to keep pace. There are also plenty of manufacturing assets out there which need to be renewed or upgraded for the sake of competitiveness. So while we have had a busy year, we view the next 12 months with equal confidence. We are never complacent, however."
TW/5, MDO: "Our focus will remain on roll converting lines. In terms of geographic markets, we are already present in the main regions. "For the next 12 months, the greatest proportion of our growth will come from the Americas, and Europe is also a strong market. We are looking closely at opportunities in new markets, especially emerging markets including Asia."
Davide Mainardi, sales and customer care director, Toscotec
TW/1, DM: "Luckily our industry hasn't significantly felt the global recession. There are still areas where tissue consumption is growing and investments are ongoing. It is clear that in some mature markets investments are strictly analysed and the decisional process is monitored for the longer term with great attention to the payback of the operation."
TW/2, DM: "Raw materials and energy will be the main drivers and factors of investments and the variation of the costs of these two elements will continue to dominate the decision of many projects. Some new projects have been put on hold due to the difficulty in justifying a regular payback period due to these two factors."
TW/3, DM: "The 4% increase in tissue production we have seen over a five year period has still to be considered, but as an 'average' value with some emerging markets ahead of the mature ones. "We see that in Europe there will be an assessment of the market with the two major players (SCA and Sofidel) while worldwide SCA and APP will move forward. It seems that the 'big' traditional players in NA will be more concentrated in the local market or some of them in the growing South America one."
TW/4, DM: "In the last few years many projects that were in the pipeline have been impacted, and the effect of post-2009, when the decrease of pulp and energy costs created new revenues for the tissue producers, are clearly justifying the investments. Anyhow the numbers have to be read correctly, analysing that the booming of the investments is still affecting some BRIC countries (mainly Brazil, China, Russia), and especially the Asian and South America continents. Europe is still suffering the global economical crisis and the new assets of the recent acquisitions. North America has still to be viewed as a premium products market even if we see some opportunities for private label products and AfH (this product is also of high interest in Europe in the future). "In any case our market vision is still positive even if we believe that a restructuring of the market of tissue machinery will occur in the next years due to the presence of too many players. Services and technological innovation will be the key factors to remain successfully in this market in a profitable way."
TW/5, DM: "We have now consolidated our presence in most of the continents where we can have business. Our recent re-structuringof the North America office is giving us good results. We believe we have done the right steps on time in the recent past to remain productive in the business. Our market has to be worldwide. We have now a structure that is covering the whole world."
Maja Mejsner, director business development and marketing, PMP Group
TW/1, MM: "Comparing forecasts released a decade ago and now show an increased interest in single width TMs. Investors prefer to choose products of smaller capacity to grow businesses step-by-step and maintain production flexibility. They are reserved to new technologies that indicate high business risk. The reason is simple – stable solutions and repeatable tissue quality are now key."
TW/2, MM: "The tissue sector is relatively stable compared to other segments of P&P. The business environment requires long term planning and consequent action. Tissue producers will focus on optimisation of resources. Rebuild scenarios will get a bigger chunk of the total capacity growth worldwide. Focus on TMs' standardisation for production costs optimisation and flexibility increase will become more popular. Emerging markets will be pushing harder to make a technological step forward to chase well-developed places."
'Big players prefer to grow their business through consolidation rather than investing in new lines, especially in well developed markets.'
Maja Mejsner, PMP Group
TW/3, MM: "The tissue sector is morecorporation minded than the paper sector. Big players prefer to grow their business through consolidation rather than investing in new lines, especially in well-developed markets like North America or western Europe."
TW/4, MM: "We are growing steadily andwe want to maintain the balance of
our divisions. North American players are continuously optimising their fleet through rebuilds. Asia is still eager to invest reasonably."
TW/5, MM: "We are continuing our strategy of being active in Asia, Europe and NA, tailoring our offer to particular requirements. We still see a growth potential in markets where we are already established."
Marcelo M. S. dos Santos, Hergen application engineer
TW/1, MS: "The global crisis has not impacted the tissue industry as severely as it has other paper grades. Over the past two years we have taken part in a number of important bids here and abroad. The difference regarding this process is that almost all of them are based on energy efficiency and low natural resources consumption like water and gas. This trend will become more and more present in the tissue industry worldwide."
TW/2, MS: "There is concern that tissue projects feature concepts with low media consumption and better energy efficiency. The kW/ton is quickly becoming the more important variable for new projects, even more important than overall cost."
TW/3, MS: "This is difficult to say as the market behaves differently from region to region. While in Asia the big players are fighting for a growing market and installing new wider and faster machines, in Europe the situation is unknown with some groups shutting down some plants in order to keep only the more profitable mills, while others are installing new machine in countries from eastern Europe. In South America the situation has improved a lot and the competition level between the different players has increased with the installation of many new paper machines to attend to a more and more demanding final customer."
TW/4, MS: "Definitely. The fear brought by the world crisis is smaller than thought and many companies are now looking for new machines and for machine rebuilds in order to be more competitive in a market that is raising its quality standards day by day. Big tissue machine markets in areas such as Russia and former Soviet Union countries, South America and Asia (China mainly), are also developing."
TW/5, MS: "However, we are working hard to get into the European market which we believe is the toughest for tissue machine builders because of the level of competition. The players are already established and we need references to prove our quality and technology. Eastern Europe and Russia are one of the regions where the tissue business will increase in the coming years."
Ingmar Andersson, vice president, sales, Asia, tissue mills business unit, paper business line, Metso
TW/1, IA: "We see no major impact, orders are placed in all continents but China is seeing delays and some projects are delayed for some time."
TW/2, IA: "More emphasis is put on the end product quality particularly in the more mature markets. Also private label/store brands now look for premium quality. "
'More emphasis is put on the end product quality particularly in the mature markets'
Ingmar Andersson, Metso
TW/3, IA: "There will be more consolidation. We had a time where this industry was more consolidated followed by the latest 10 years with many entrepreneurial/start-up companies breaking new grounds. Now some of these localised companies are being acquired by larger global tissue makers."
TW/4, IA: "The investment trend is remaining stable with the possible exception of China. There are other markets to level out the workload such that the available business volume can be maintained. China will probably adjust within the next year by shutting down obsolete capacity."
TW/5, IA: "We are active in all significant markets, however penetration in additional African countries might come sooner or later. While we are active in all continents, the Americas and Asia will be a focus."
Marcus Hellberg, Södra business area manager (tissue and board)
TW/1, MH: "Tissue demand is still linked to GDP – demand rises as GDP grows – but it doesn't necessarily shrink during a recession. The increased volume of market pulp (mainly previously-integrated and captive softwood) has had a bigger impact on business and competition. On the other hand we see a tight softwood market looking forward and recent stock figures back that up. There is very little new softwood capacity planned for the coming years, in contrast to the hardwood market where several major capacity additions are nearing completion.
"At the moment, it is not clear how the expanding hardwood pulp production will be absorbed by the market. Global tissue production is growing at 3.5% per year and forecast to continue at around 3.2%, adding five million tonnes to market pulp demand by 2017 compared with 2012. According to the PPPC, market pulp capacity is expected to grow faster than demand, at almost 2% per year, or an increase of close to six million tonnes by 2017, but most will be in hardwood (5.2 million tonnes). Inevitably this will mean lower operating rates for hardwood pulp of around 88%, a few percentage points below the historical average. In contrast, the softwood market will remain tight with operating rates in the mid 90s."
TW/2, MH: "Bigger players will make the globalisation of the softwood pulp market even more obvious. "As more hardwood pulp comes on to the market, the price gap between softwood and hardwood is likely to increase so there will be more substitution of softwood in favour of hardwood. However, as demand for better pulp qualities also increases, this will mean that the softwood used will be increasingly important to impart properties such as strength."
TW/3, MH: "Yes, the biggest players will probably grow further, while some will exit production in specific European markets to varying degrees and focus on other markets which show greater potential for growth."
'Bigger players will make the globalisation of the softwood pulp market even more obvious.'
Södra's Marcus Hellberg
TW/4, MH: "Yes, definitely. The market is well balanced, we are planning investments focusing on both capacity expansion and quality improvements and are well prepared for future challenges."
TW/5, MH: "We are constantly evaluating different opportunities in other interesting markets, both in terms of geography and segment, but our main focus will still be to provide our existing accounts, mainly in Europe."