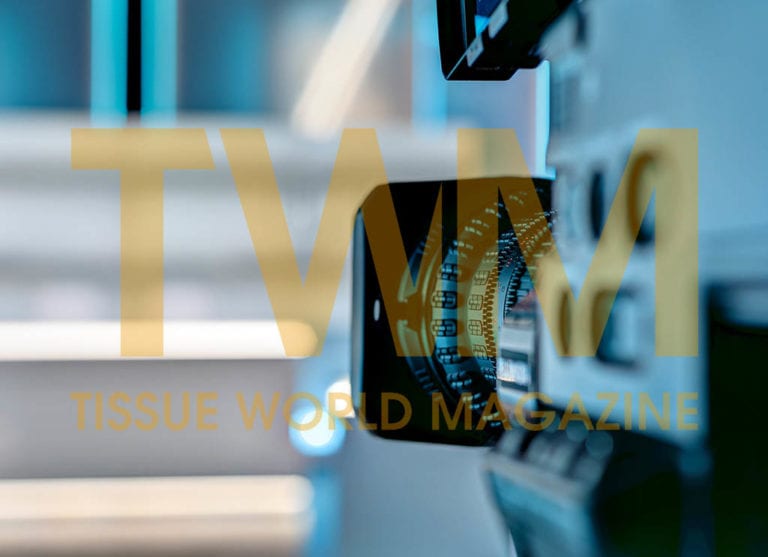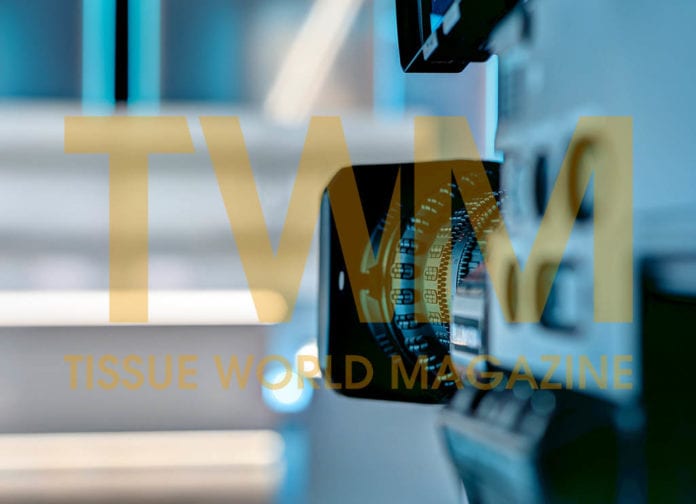 Promotional battleground sees companies seeking ideal combination of quality, performance and price in a tough UK market. Simon Creasey, associate editor (features) at the UK's The Grocer magazine assesses key advice from the major players.
By Simon Creasey, Associate Editor (features) at The Grocer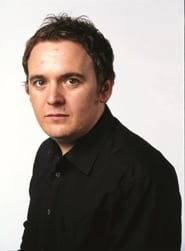 The retail market for tissue products is a pretty tough environment to be in at the moment. Although sales volumes are holding up well, the average pack price of some tissue products has fallen significantly over the last 12-months.
According to BrandView.com statistics the price of toilet paper fell from an average price per pack of £3.48 in March 2012 to £3.21 in March 2013, with the price of branded products falling by 7% over that period and the price of own-label toilet roll falling by 10%. One of the main factors
behind this fall in price is the increased level of promotional activity by brand owners and the rise of own-label brands. Over the 12-month period to year end March 2013 there were 925 promotional deals compared with 817 deals the previous year (Source: BrandView.com).
The outlook is similarly tough for the household tissue market with the market in decline both in terms of value and volume sales (IRI 52 week-end 13 July). So what are brand owners doing to get sales back on track and drive volume and value growth? How can they fight back against the growing threat of own-label products? And where are the most significant opportunities for growth going forward?
The biggest issue branded suppliers have had to grapple with during the recent economic downturn is consumer thirst for greater value for money from brands. This is reflected in the experience of the retailers, with a spokesman for Sainsbury's telling TW: "At Sainsbury's our focus is on delivering great value for our customers, and price continues to be the driving force for consumers in the paper category".
To maintain or grow market share brands need to invest in new product development (NPD), marketing and promotional activity. But this isn't just about offering consumers a product at a rock bottom price, argues Frank Millward, business development manager at Accrol Papers.
It's about offering a combination of quality, performance  and price, which is where some brands have fallen down allowing own-label rivals to steal a march.
"Some of the larger brands in the paper sector have performed poorly and we have seen a resurgence in retailer branded share as a result," says Millward. "We are fortunate that most of our brands fall very well into the 'good value' arena, which in this context means exceptional quality delivered at a keen price point. Those brands that are performing well in the UK market at the moment are doing so from this platform. Those brands that are not offering value or a unique selling point to the consumer are withering."
"Own-label quality has come a long way in recent years and some of the offerings on the market perform exceptionally well. The key to any successful brand is to find and maintain its point of difference and offer value."
That's because consumers have become incredibly fickle, according to Millward: "Own-label quality has come a long way in recent years and some of the offerings on the market perform exceptionally well. The key to any successful brand is to find and maintain its point of difference and offer value."
One way of offering greater value for money is by increasing pack sizes. This has been a key strategy in the household tissue market for operators like SCA, with consumers seeking the greater value offered by jumbo packs.
"At Sainsbury's our focus is on delivering great value for our customers and price continues to be the driving force for consumers in the paper category".
"This change in [consumer] behaviour has resulted in shoppers switching from standard to jumbo packs, which also offer the benefit of requiring less replenishment," says Laura Burrows, brand manager for household tissue brand Plenty, which is owned by SCA Hygiene. "Further to this, specialist growth within the category has meant consumers also require household tissue that is tailored to their needs."
So rather than purely marketing Plenty as a tissue for mopping up household spills in the kitchen, the brand is being pitched as a product that works well in the bathroom, garage or even in the garden. "To further educate consumers and drive sales in this area, Plenty has invested through the line to drive usage occasions beyond simple spill management," says Burrows. "The launch of Plenty The Big One, with bigger sheets for those bigger tasks, and new Plenty Super Strong, with the cleaning power of a cloth in a paper towel, have also helped to satisfy the need for specialist products in the sector."
Another NPD focus for the category's big brands is the environment. All of the leading manufacturers of tissue products have set incredibly ambitious environmental targets around recyclability and sustainability, with some companies, such as Kimberly-Clark, launching cutting edge eco products to win consumers over. The company launched Andrex Eco, made from 90% recycled paper and 10% bamboo, into UK retail channels last year, and according to Andrea Hopkins, senior EMEA communications manager for Kimberly-Clark, the product has found favour with consumers, largely due to its green credential. "Bamboo grows a lot faster than trees so it can produce up to five times more fibre than the types of trees usually made to make tissue paper," says Hopkins. "This means we need less land to grow them and research shows they also need less water. We are the first tissue manufacturer to make a product with our unique mix of recycled fibre and bamboo and as with all Kimberly-Clark's tree fibre, we make sure it's sustainable and only use Forest Stewardship Councilcertified bamboo – we don't use bamboo from any areas where endangered species live."
Such a radical approach is a great way of creating differentiation between brands and own-label products, argues Hopkins – not that the manufacturer is overly worried about retailer own-label offerings anyhow. "The important thing is to see private label not as a threat but the means to growing a co-operative relationship with key customers," says Hopkins. "Of course our fundamental approach is to nurture and build our leading brands and we remain confident in the strength of our brands across each of our health and hygiene categories."
Part of the problem is of course that in addition to selling their products through the retailers many of the leading manufacturers also produce own-label products for their retail partners. As a result, manufacturers of tissue products have to tread carefully when plotting their forward
strategies, cautions Boo Ehlin, vice president of media relations at SCA. This is reflected in the company's approach to dealing with retailers.
"SCA has a dual strategy for consumer tissue and [we] are producing and marketing consumer tissue product under SCA's own brands and retailer brands," says Ehlin. "About 50% of products are marketed under SCA's brands, while the remaining 50% is sold under retailers' brands."
Regardless of whether or not manufacturers are producing branded tissue products or products for retail customers' own-label ranges, the key to future success is delivering NPD that delivers on specific consumer needs – whether that be environmental, functional or value driven, argues SCA Hygiene's Plenty brand manager Laura Burrows. "With changes in consumer behaviour resulting in consumers recognising the benefits of household tissues as a core part of a household's cleaning armoury, there is a growing desire for products that meet specific cleaning needs. This is
challenging brands to develop innovative household tissue products tailored specifically to the needs of the consumer," says Burrows.
Until the industry gets to grips with these demands it will be some time before the tissue market gets on a roll again.
[box]
FLUSHABLE WIPES
One of the few areas of the toilet tissue market that's enjoying growth of both value and volume sales, and has even seen a price increase over the last 12-months, is the relatively small wet wipes category. The typical pack price has risen 9% year-on-year, from £1.48 to £1.63 (BrandView.com), with sales of these wipes growing at around 15% per year.
According to a spokesman for Sainsbury's, the retailer has noticed a real drive towards packs of moist toilet tissues at the moment, with the company's own-label Supersoft flushable moist wipes performing particularly well.
However, the drive towards these flushable products comes at a cost. Some water companies claim that the wipes don't break down as much
as toilet paper so they're causing blockages in the country's ageing sewage system – Thames Water experiences around 80,000 blockages a year and it estimates that threequarters of these could be caused by wet wipes.
Problems are caused if the wet tensile strength of a tissue product is set too high, making it difficult to break down adequately within the sewage systems, says Accrol's business development manager Frank Millward. "This is not a common occurrence on toilet roll as the wet strength of the tissue is set deliberately low," he explains.
For manufacturers of moist wipes it's an issue that they take incredibly seriously according to SCA's vice president of media relations, Boo Ehlin. "Many things that shouldn't be flushed into the sewerage system can cause blockages, such as fats and oils, razors, nappies, cotton buds, tampons/
tampons with strings, dental floss, hair and non-flushable wipes. At SCA we label our hygiene products clearly to help consumers identify what can and cannot be disposed of in the sewerage systems."
It's an approach shared by Kimberly-Clark, according to Andrea Hopkins, senior EMEA communications manager. In addition to putting the company's Andrex Washlets through a series of tests to ensure that they conform to industry body guidelines, the company also clearly states on its packaging that consumers should only flush one or two wipes at a time.
"When used responsibly Andrex Washlets will not block sewage systems," says Hopkins. "Over and above the research and development we put into Andrex Washlets we have thoroughly tested the product to industry standards to ensure that as they pass through the sewage system and are subjected to the action of moving water, they continue to lose their strength and break down."
[/box]
[box]
TRENDY TOILET PAPER
Beyond a love of music what do bootilicious pop diva Beyonce and music impresario Simon Cowell have in common? The surprising answer is that they both like to use the same trendy toilet tissue on their dainty derrieres.
According to tabloid reports, Beyonce demands that rolls of red toilet roll produced by toilet tissue manufacturer Renova are placed in her dressing room as part of her rider before gigs, whereas Cowell is a big fan of the company's black toilet roll, according to his biographer Tom Bower.
The quirky toilet tissue range, which launched in Paris in 2005, is available in a wide range of different colours, including black, brown, red and green, with a retail price of €7.15 for six rolls.
Currently available in more than 50 different countries, the product was dreamed up by Renova chief executive Pereira da Silva during a performance of Cirque du Soleil in Las Vegas. José Pinheiro, director of brand and business development at Renova says the typical user of the
company's products is "more affluent, but not necessarily so. They're trend seekers, open to novelties, young and middle-aged, aspirational, emotional and non-conformal".
As for whether or not the rumours are true about Beyonce and Cowell being big fans of the brand, Pinheiro refuses to be drawn. "We have a lot more celebrities using the product, especially in Hollywood, but we cannot disclose their identities," he says.
[/box]