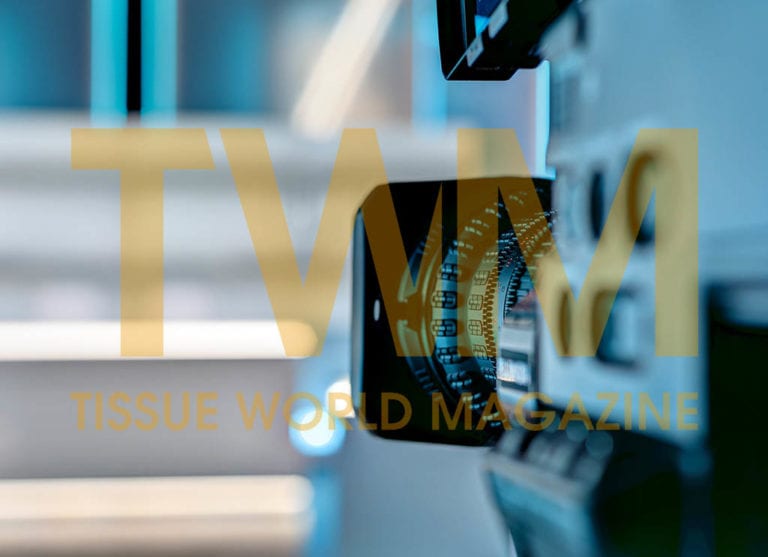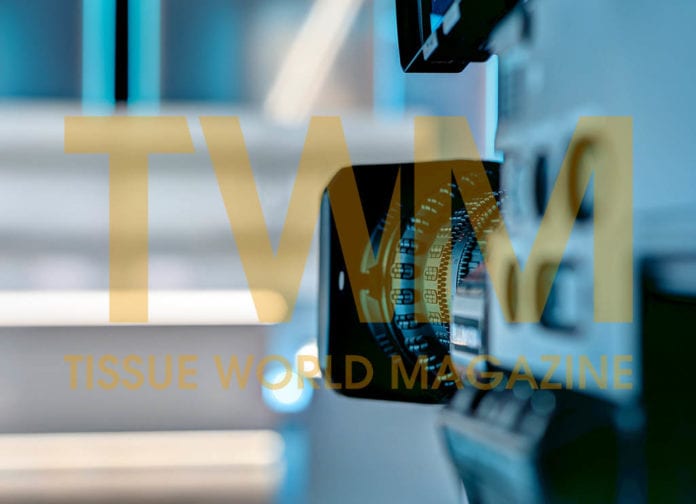 TW revisits its country report mills of 2012 in Japan, Brazil, Western USA, Turkey and South Korea to check progress against investment strategy.
JAPAN, Tissue World December/January 2012
Doh-Ei Paper: boosting capacity in a downturn
When TW visited Doh-Ei Paper's Hokkaido-based site it was set against a stark economic backdrop. Tissue volumes in Japan were declining in the region of 6% for Away-from-Home (AfH) sales, with napkins, hand towels and toilet roll seeing 5-8% volume declines.
At the time, Doh-Ei Paper says its strategy was twofold: product innovation with sales expansion locally, nationally and internationally, as well as investment in new equipment. The plant produces facial tissue and toilet tissues in a 50/50 mix of AfH and private label products made from 100% recycled paper, sourced locally. In April 2011 an Andritz-supplied PrimeDry Steel Yankee was ordered to upgrade a previous drying line, a 4,200 mm cast-iron Yankee dryer. It was successfully started up in May 2012. Chief executive Masashi Kobayashi told TW that since then, the machine has achieved the company's targets in terms of product quality and energy saving. He says: "Metalising and chemical coating have enabled uniform creping and we have also obtained favourable cross direction moisture profile. As for energy, because of good heat-transfer efficiency we have increased the usage of steam, which has reduced lots of heated-air drying. It has also improved our drying efficiency which allows us to increase the machine speed."
Kobayashi adds that the Japanese tissue market is "experiencing a downturn in demand due to declining population". He says: "The lower Yen has raised energy cost in Japan. However, it is also expected that the Yen depreciation will put the brake on imports of tissue products." He adds that another challenge is the price of private label products. "We produce far more private brand than national brand products as gigantic mass merchandisers, drug stores, or home centres have vast purchasing power. At the same time, those retailers have forced the tissue industry to be involved in low-price competition. The number of domestic tissue mak- ers partially contributes to the excessive competition and means that the Japanese tissue industry is still in a tight economic environment."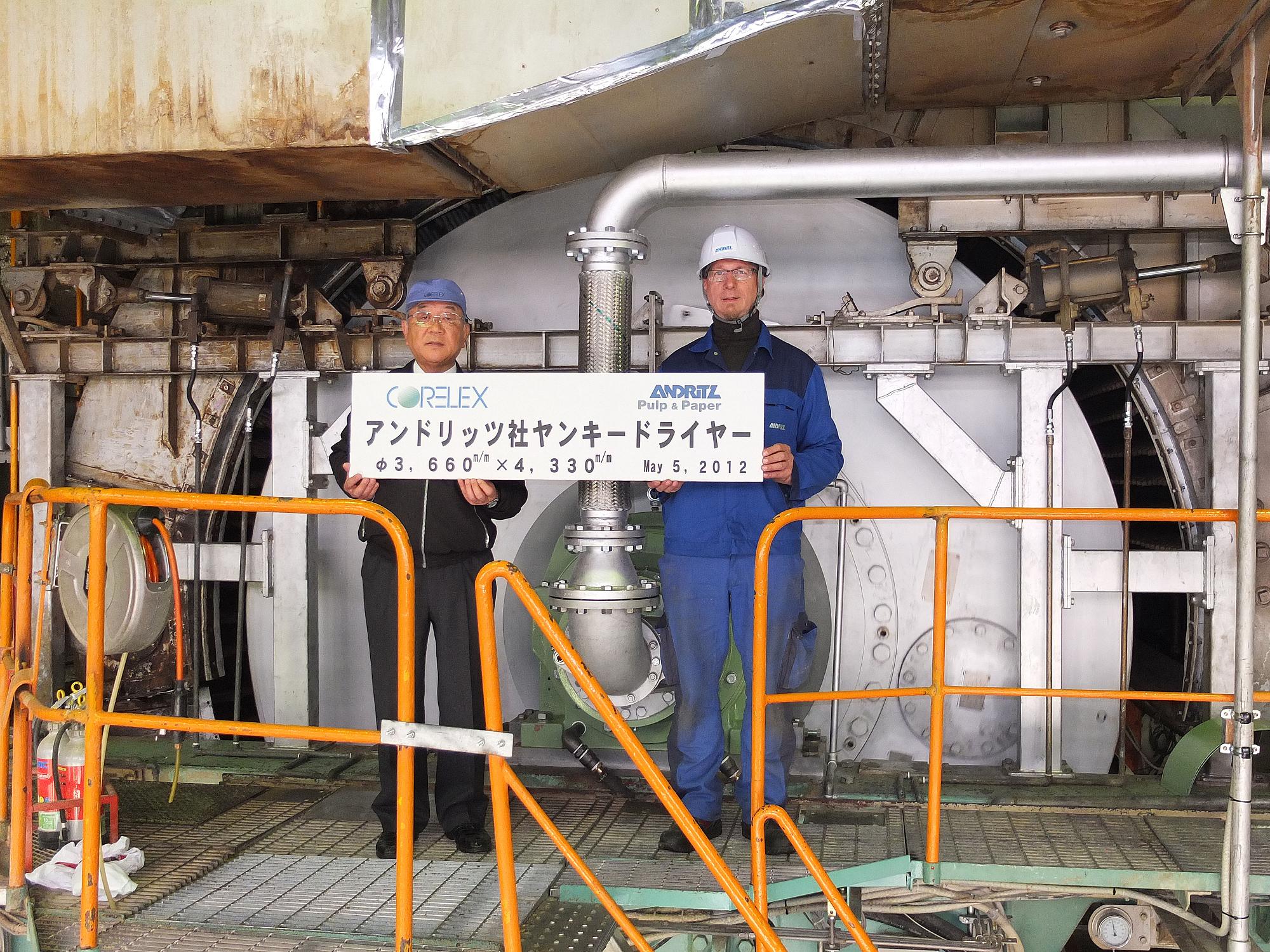 BRAZIL, Tissue World February/March 2012
Mili: investing to match demand
Mili had just signed for a new Voith Paper VTM 4 machine as part of a R$ 200m investment programme when TW visited its site last year. With paper mills located in the states of Santa Catarina, Paraná and Alagoas, the company is now about to finish its MP 7 project which will add 240tpy to its Tres Barras-SC Unit and includes five Time 800 lines from Perini. The move will boost production to 640tpd.
Daniel Signori, project manager at Mili, told TW: "The Brazilian market is becoming increasingly demanding of quality tissue products. We are seeing an increase in sales of 2-ply toilet paper, which now represents 25% of the market in the south and southeast regions. This market is also growing significantly in other regions here."
He adds that the search for higher quality, softness and brightness has also been observed across the whole of the Brazilian market. "The main players are investing massively here and those investments in quality and productivity growth are synonymous of competitive growth among all companies. The levels of the demands are growing, which means that all players must increasingly be prepared to do their homework. Excellence in human resources manage- ment and the non-stop search for new technologies will be crucial for remaining competitive in this market."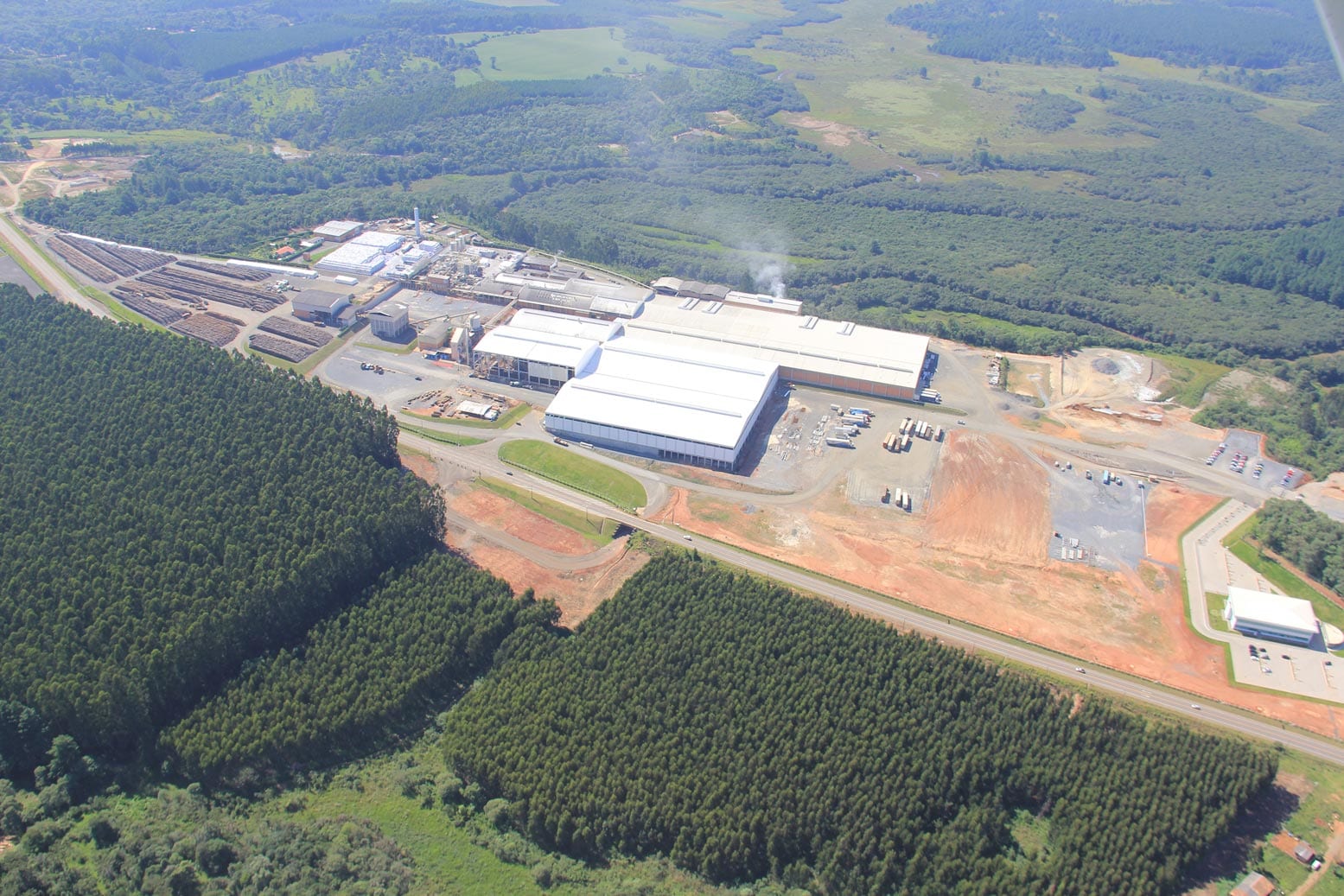 WESTERN USA, Tissue World April/May 2012
Clearwater Paper: coast-to-coast manufacturing
In Clearwater Paper Corporation's Operation Report article published in last year's April/May issue, it described how its consumer products division was targeting "the best private label TAD bath and towel tissue in the US." Just over a year later and the company has significantly boosted its private label consumer tissue offering after it announced its Shelby- based TAD tissue machine had started production on 13 December.
Upgrades to a second Clearwater Paper TAD paper machine at the company's facility in North Las Vegas have also been completed. The site manufactures toweling, bath and facial tissue, napkins and now TAD bath tissue. Clearwater Paper's Gary Blosl, plant manager of the company's north Las Vegas site, told TW: "The Las Vegas mill continues to perform well and actively contributes to the overall growth of the company. The Las Vegas TAD machine upgrade came up on schedule in Q4 of last year and is producing national brand comparable TAD bath tissue in addition to TAD paper towels."
The enhancements enable the facility to produce TAD ultra bathroom tissue and household towels, both of which Blosl says the company is seeing an increasing demand for in the American tissue market.
The two TAD machines have also created new opportunities to expand the company's private label consumer tissue business around its existing national manufacturing presence.
The business also announced the planned permanent closure of its Thomaston, Georgia, tissue converting and distribution facility. The gradual shutdown of converting equipment will occur on a schedule throughout the year, with some operations running into the first quarter of 2014, affecting a total of 150 employees.
TURKEY, Tissue World June/July 2012
Hayat Kimya: aggressively growing its tissue business
Even after starting up its third tissue machine in Iran, Hayat Kimya doesn't stop its aggressive growth path. Production at the company's Pars Hayat Kagit tissue mill started on 26 April 2013. Paper group director Lütfi Aydin told TW: "With
the cooperation of qualified technical people from Metso and Hayat Kimya, even the first production of paper on reel was of salable quality. On the third day, the PM's speed increased to 1,750mpm and on the fifth day, facial tissue of 15gsm was produced at 2,000 mpm. Pars Hayat Kagıt will be the biggest converter in Iran with its new and highly sophisticated converting machinery and equipment."
The company's Tataristan and Mersin-Turkey projects have also been started. Orders have been placed with Metso for TM4 in Tataristan, Russia, and TM5 for Mersin, Turkey, while TM6 has also been ordered confidentially.
In 2012, the company broke the World Speed Record with 2,210mpm on its TM2 Metso machine in Yeniköy, Turkey, thanks to the technical insight and dedication of Hayat's tissue team. Aydin says: "It is indeed an honor that TM2 has world wide reputation with its quality and efficiency. Today Hayat Group sells the high quality products to all over the world."
The tissue machines officially ordered on 11 March 2013 will have a 5.6m trim width, 2,100mpm speed and annual capacity of 70,000 tonnes. Furthermore, a cogeneration system which is an essential part of the production process will also be included in TM4 and TM5. As an advantage of cogeneration, Hayat Kimya continues to emphasise the importance of energy saving and environmental sustainability.
Aydin adds: "Hayat Kimya gives utmost importance not only to rapid growth but also to the quality of products. We are aware of the necessity of R&D in order to be a leading company in the global tissue market. That's why at the beginning of 2012, Hayat Kimya's R&D center for tissue research was erected."
He adds that the company is now strategically dedicated to be one of the strongest competitors in the tissue industry, with paper machines that are equipped with the most sophisticated equipment and qualified technical force. With the start-up of TM4 and TM5, Hayat Kimya will have a total production of 335,000 tpa. Aydin says: "We will not only be the biggest tissue producer in Balkans and the Middle East, but also the seventh biggest producer in Europe. Hayat Kimya wishes that new investments will be fruitful for the group and Turkey."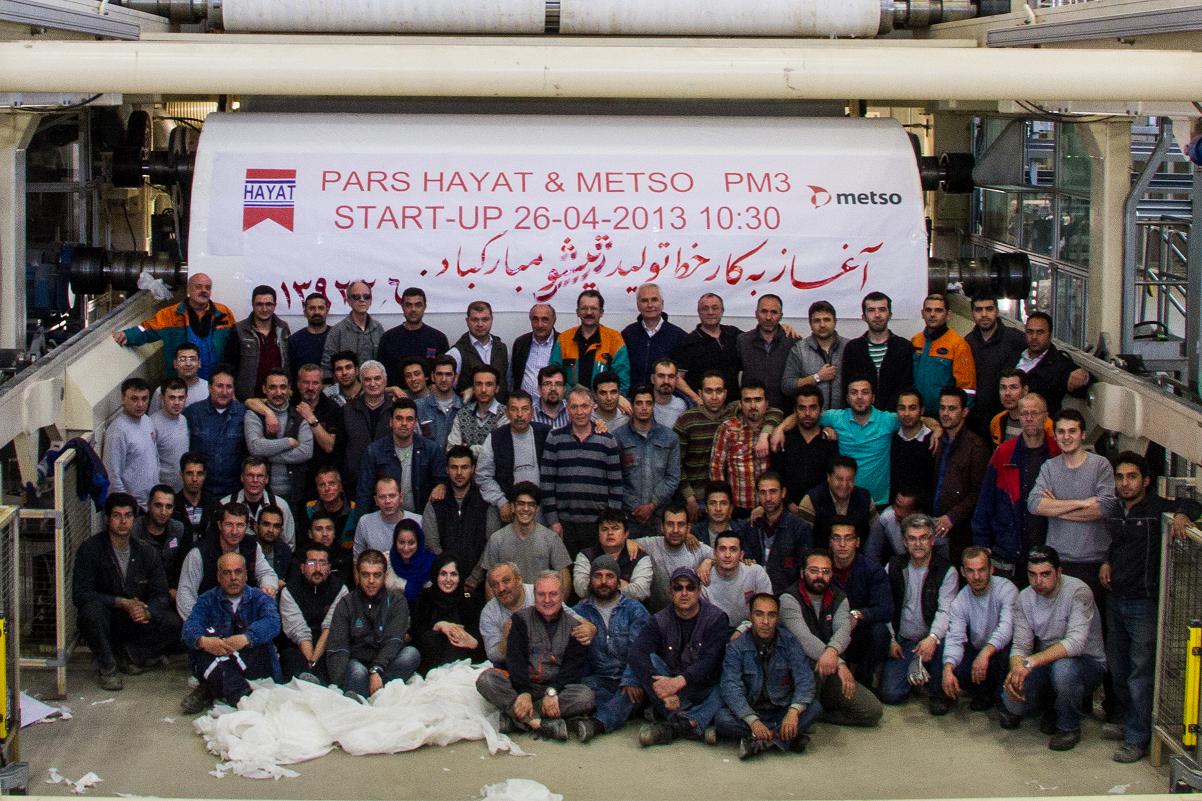 Tül Kagit: one to watch
When TW visited the company last year, it said it was preparing for an extra 7% yearly increase in tissue demand in the next four to five years, an extra 30,000 tonnes per year.
Just one and a half years after the start-up a 65,000tpy Advantage DCT 200 Metso-supplied tissue line at its Pamukova mill, Tül Kagit's preparations are moving along even better than it expected. Its paper production capacity is being used at 100%; some 60% of jumbos produced are converted internally for both consumer and private label and sold at local market; some 37% of jumbo produced are sold locally and 3% are exported.
The company's converting investment plans are going ahead according to schedule and a 45% converting capacity increase compared to the start-up capacity is expected to be finished within a year.
New grades for the consumer market will be launched within a year, and it is expecting to branch out into the AfH market within the next 18 months. And if that wasn't enough, there are now further investment plans for paper making.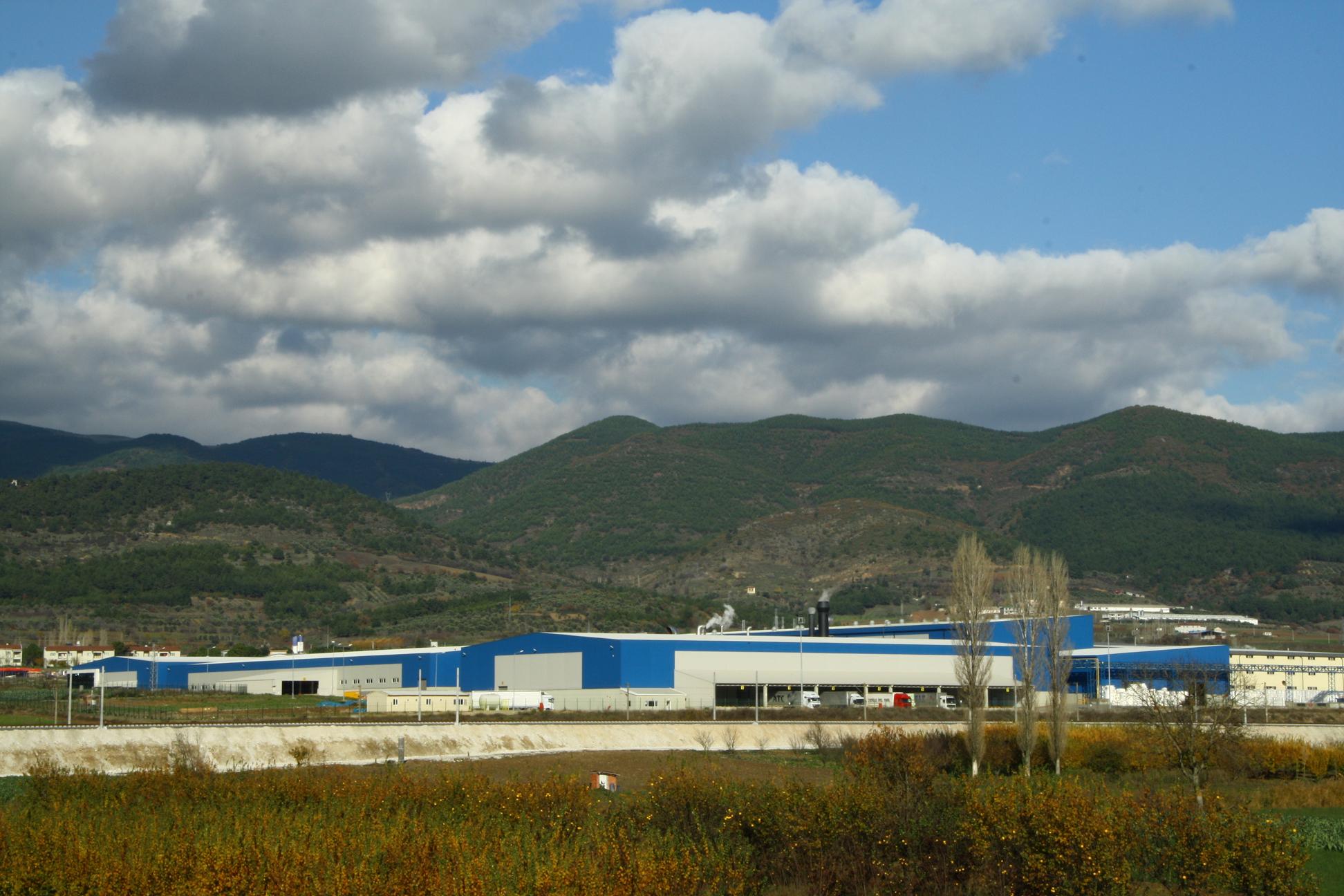 Lila Kağit: on target
Lila Paper has increased its tissue production capacity to 150,000 tonnes through new investments that were completed in January 2012 under its 200,000sqm manufacturing facilities. Because of this, its chairman Orhan Öğücü says the company has become "the largest paper manufacturing capacity in a single campus, not only in Turkey, but in Eastern Europe, the Middle East, Caucasus and Africa".
He told TW: "We also invested to increase and optimise our distribution capabilities for our products. We have a new warehouse of 30,000 sqm for our converted products and three more local warehouses in the most populated cities of Turkey." He says that Turkey is expected to be one of the five largest tissue markets of Europe in the long term. "Therefore Lila Paper is making new investments each and every year in order to meet the increasing local demand for both converted products and jumbo rolls. In the meantime, the demand from neighbouring countries and even far away markets for value-added tissue products and jumbo rolls are in our scope."
He says that currently the business holds the leading position locally and in the nearby geographic region regarding sales of paper jumbo rolls, and is exporting to 28 countries worldwide. "Our target for 2013 is to achieve 100 million USD export and to become one of the top three exporters of Turkey in the field of paper and packaging. These numbers show us that there is a demand for quality tissue and service in the international market as well."
The business is also diversifying its product range so that its market can grow in a more value-added direction. "We have upgraded our premium brand Sofia in 2012 in order to over-achieve the expectations of the consumers. Our upper- premium bathroom tissue is decorated and has a scent of natural soap, innovated to last more than six months after purchasing. Furthermore our 4ply kitchen towel can absorb more than 1.5 times its closest competitor. Our innovative approach both in production and sales has brought us to
a market share of 15% in five years in the Turkish tissue market." He adds that price competition is unavoidable in an environment where production is much more than consumption. "This situation affects the profitability of the companies in a negative way but on the other hand promotes the consumption since the consumers can reach more tissue for a lower price. While the consumption is growing up in local market, we are exporting a large part of our production to deal with overcapacity in the best way possible."
The tissue paper sector in Turkey is developing still, but Öğücü says it is open to improvement. "As the consumption per person in the leading markets of the world are over 15kg's, and close to 5kg in Turkey, we can say that there is
a big difference and a long way to go. The good news is that there is constant growth, as the economy and population grows. In 2012, retail tissue market has achieved a growth
of 6% in volume. The growth in 2013 is expected to be around 5%. While the growth may seem positive compared to developed countries, the intense competition due to consecutive investments and price decrease makes the local market unattractive. As the price sensitivity increase in the consumers, the brand loyalty decrease. Our aim is to provide more value added products to avoid this erosion."
He says that the AfH market in Turkey is developing faster than the retail market due to changing habits of the nation and increasing tourism. "We promote our local jumbo roll customers to go in this direction, as demand from this market is more promising for the near future."
SOUTH KOREA: Tissue World August/September 2012
Samjung: meeting demand with modernisation
When TW met Samjung and its impressive site in Pyungtaek city, it had just signed for a Toscotec Steel Yankee.
It's market strategy as one of South Korea's top three independent tissue producers was to continue to step up its game to meet demand through modernising its site and machinery. As living standards for South Koreans are constantly improving, richer families were wanting more tissue products such as kitchen towels and napkins. The company was in the process of setting a benchmark for the country's tissue industry.
Not even a year later and it is still making impressive progress to stay competitive. Samjung has invested in a newtissue machine as well as a waste incinerator for a boiler. According to the business, the investment will be profitable as it will allow it to reduce its costs on LNG and Bunker C fuel.
The Samjung site produces kitchen towel, hand towels, toilet paper, napkins and paper towels. Some 50% of its products are sold through its own brand, while the remaining 50% is sold as private label.
Daewang: tried and tested
Daewang's 88-year old power house chairman Kim Chang Gyu was adamant that the company would continue to invest without loans from the banks, and continue to run a successful business debt free. His business strategy is tried and tested: short and long term with a keen eye to sustainability.
The Soryongdong site is now successfully running a Toscotec Steel Yankee. Additionally it has ordered another Steel Yankee Dryer from Toscotec.
While demand in parts of the South Korean tissue market remain flat, he says there are opportunities with the company's investment to produce new products that have good quality and low production costs.