Century Pulp and Paper, headquartered in New Delhi, is India's tissue leader. When TWM visited in 2016, the company felt the key to tissue's take off could be in smaller cities where they expected to see great progress in the adoption of tissue habits in daily life. Now, domestic demand is growing up to 15% year-on-year – and boosted even further by the pandemic. Senior Editor Helen Morris reports Chief Executive Jaiprakash Narain's vision for the future.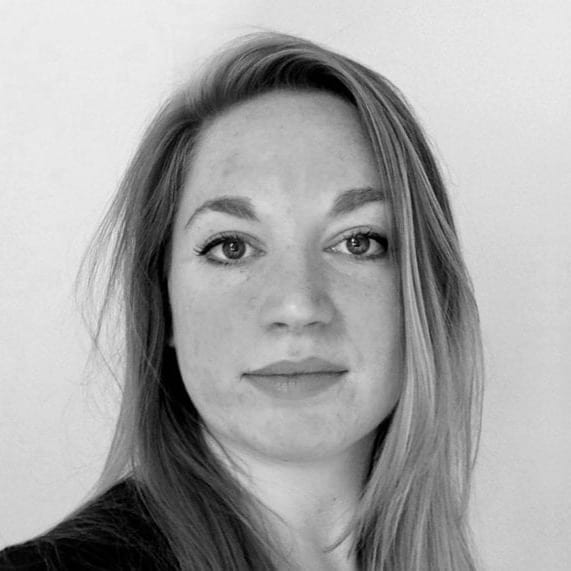 One of our main objectives is to up the momentum of tissue and towel-use in India. We want to make the use of these products a habit and make more people aware of how hygiene is related to tissue. We have started our own retail brand with the name of Century in order to help bring awareness of these products to the people here.
But the objective is not just to sell retail products, the objective is to increase awareness so that the consumption of tissue will go up across India.
In 2019, we were seeing 12% growth of tissue across the country. The recycled tissue sector here is growing at around 12%, but if you take other segments such as the virgin tissue paper segment, it's growing at around 15% year on year.
We are currently the only Indian-based manufacturer which can manufacture everything under one roof. We were established in 1984 and we have grown from producing 50tpd to 1,400tpd capacity. That is the kind of journey we have covered to date. We produce wood pulp, writing and printing paper from recycled paper.
For tissue production, we produce napkins, facial tissue, kitchen towel and toilet paper, and this made up 7-8% of the total production.
However, in October 2020, we expect our new Valmet-supplied TM to start up at our plant in Lalkua. This will boost our total tissue production by 100% and market share from 8% to 15%, adding 36,000tpy of high-quality facial tissue, toilet tissue, kitchen towel and napkin grades to our current production capacity. We are the first company in India to install a tissue line equipped with an Advantage ViscoNip press, a move that enables us to produce high quality tissue products for our local and export markets. This investment will confirm our position as the number one tissue manufacturer in India.
Following the outbreak of Covid-19, we have seen similar growth in all tissue markets, but the one segment that has been badly impacted is the AfH market. AfH was 65%, while personal consumption of tissue was in the range of 35% of total consumption.
During the pandemic, personal consumption has gone up very fast. However, I'm sure that once the market opens again, AfH will again be back into normal operation. I'm anticipating AfH will be back in the next 3-4 months as India is starting to re-open now.
Once this happens, I'm sure there will be a shortage of tissue in our country. Because that 65% segment was not there despite from that our machine was full.
We are anticipating that whatever new capacity is coming, it will be absorbed by the market very quickly. Our new capacity that's starting in October will take care of the market demand. Once this machine covers around 75%, production again we will decide for another expansion. Our main objective is to stay as a leader in the tissue market in this country.
We also see great potential to export. We are currently exporting around 45-50% of our production because we can produce a very high quality of product that is in high demand in the countries surrounding India. We currently export to all of the Gulf countries and several African countries as well as Sri Lanka.
Demand is growing there also, but additional capacity is also coming, especially in the Gulf countries. That doesn't affect us directly as our own domestic demand is also growing.
Over the past few months with the pandemic, we have seen a definite increase in tissue consumption. However, we still don't have that type of demand we have seen in other countries where people are queuing up for tissue, we don't yet have that type of scenario of demand in India.
But for personal consumption and household consumption, it has gone up in the last three months in a very dramatic way. And online, absolutely we are seeing online deliveries increasing in a big way as people stay at home and prioritise this way of buying.
In the next two to three years we are concentrating on increasing the awareness of tissue and hygiene. We want to create a portfolio based on hygiene so that we can take an entire basket of products into the market and sell it altogether. And in particular, we want to be the market leader in this country in terms of tissue manufacturing and distribution.
At the same time, we also want to expand into the personal care sector with tissue and packaging products. We don't have any plans to expand in writing, printing or the other segments as we are not seeing growth in these markets.
I am optimistic that once we have our second TM up and running to cover the demand here, quite likely we will move to another expansion. We have the land available at various regions of the country so we can expand our footprint, not necessarily at this location, but at other locations so that export may then be easier for us.
Our main challenge remains that we need to increase awareness for the Indian customer so that consumption levels go up. Then we will be able to easily and comfortably sell this product in this market. For this we need to create an awareness programme through social media because we see a lot of potential for this product in this county, because the tissue consumption base is very low right now.
In the last four years the use of tissue has definitely gradually been increasing. Four years ago it was 65/70g per capita, now it has crossed over to 100g per capita. So it's growing. I am also anticipating that with this pandemic, it will increase even further.
Once tissue use becomes a normal hygienic habit for the Indian people, then it will become part of a daily routine consumption. Hygiene awareness is increasing, and that is making India is a very high potential market for tissue.