Tissue machinery suppliers are broadening their product offering and focus areas to meet rapidly diversifying tissue markets. As the global consolidation rate among tissue paper producers has been declining, machine suppliers are facing a more diverse client base. Merger and acquisition activity has proven to be one way forward to meet the evolving demands. AFRY Management Consulting's Pirkko Petäjä, Principal, and Hampus Mörner, Senior Consultant, report for TWM.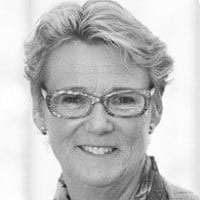 By the beginning of the millennium the top-10 tissue producers accounted for almost half of the world's production footprint. In 2020, this share had dropped to less than 40% (although there are regional differences in trends), while the total capacity was strongly growing. New projects now span between small- and mid-sized to what can almost be considered as "mega projects". The latter category is much attributed to the emergence of Asian operators that in recent years have earned their place in the top-10.
The production capacity growth in the last ten years is mainly concentrated in Asia and led by China and Indonesia. On a company level, APP, Vinda (Essity Group), Hengan and Lee & Man are in the top of new capacity added.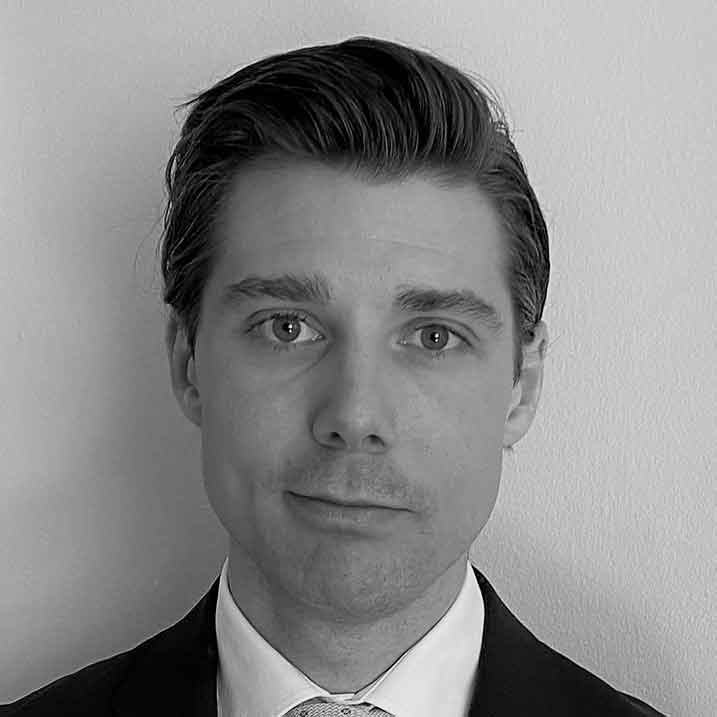 APP alone is estimated to have grown its Asian production footprint by more than two million annual tonnes since 2010. Within this, a project like the OKI mill in Indonesia is to be found where in total six TMs of 60kt of production capacity each were ordered from Toscotec around 2018. During the same period, a similar project in terms of size was finalised by Valmet for Lee & Man at its Chongqing mill in China where four TMs of 55kt/a each were installed. With projects of this scale the complexity grows. As new opportunities for machine suppliers open up there are also risks to be considered and mitigated. For instance, the amount of resources that become tied to a single project for a long period makes it more challenging to maintain a high service level or even contact with multiple clients.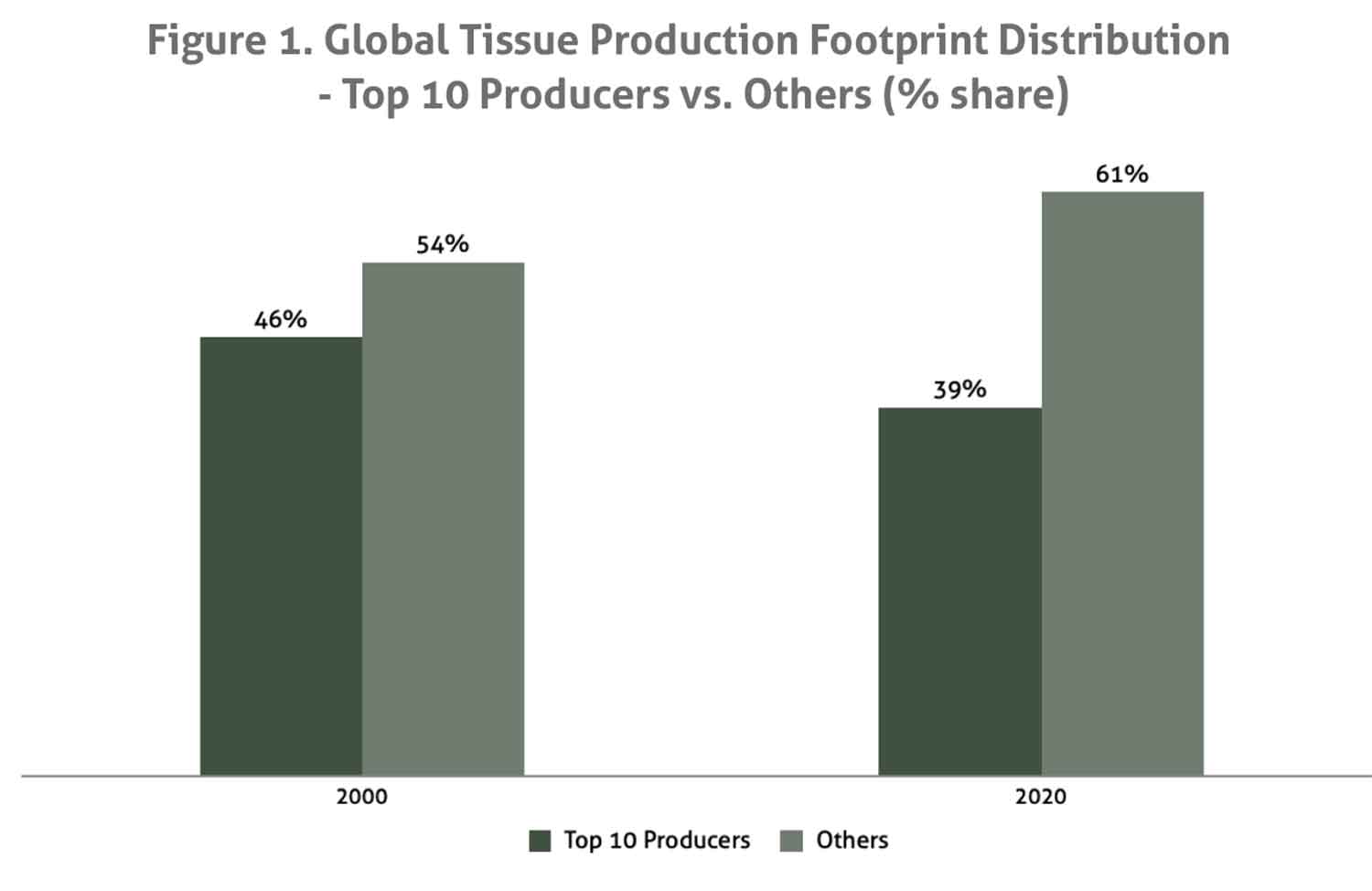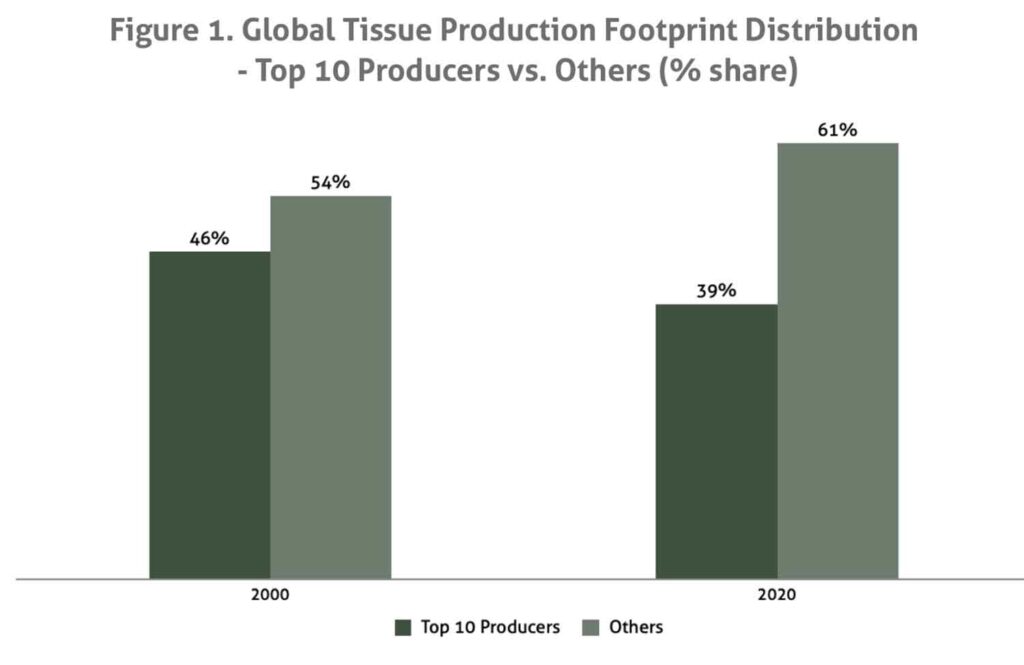 Globally since the beginning of the millennium, the average size of installed new TMs has grown from about 15ktpy to some 20ktpy. At a mill level, the average production capacity at one site has grown from about 40ktpy to more than 60ktpy. Notable differences exist both on a regional and even country level. Larger TMs and mills are a natural development with economies of scale being considered. However, the emergence of projects where numerous TMs are being ordered at once at a scale unseen before has accelerated this development.
Tissue paper machine suppliers widen their portfolio through M&A
Up until the 90's, the European tissue industry was to a large extent dominated by family-owned tissue businesses with sales in the local- and nearby markets. This was also true for several machine suppliers serving these clients. Especially the cluster in Lucca, Italy, made a smaller scale possible for the machinery suppliers thanks to the local subcontracting opportunities.
Through the years as several tissue manufacturers grew larger so did the demand for larger machines and projects. North America was in the frontline of this development. TM suppliers of advanced machines; wide TMs (5,6m), TAD, etc, are typically divisions of the larger paper machine companies. They have been successful in developing along with the demand for larger machines and premium technologies.
Internal synergies and financial strength of the very large companies have been supportive for this technology development. For the major tissue manufacturers, the machinery giants have been a good match as suppliers but also as quality – and process development partners.
However, many small and mid-scale tissue manufacturers have managed to position themselves strongly in the diverse tissue market as well and several new players have also entered the market, much attributed to Asia and other emerging markets.
Among these tissue manufacturers outside the Top-10 or even the Top-20 group, smaller- and medium sized TM suppliers have established a strong position. Small European machines (2.8m) have proven successful in both Asia and Europe. Their reliable and standardised technology at competitive pricing has been able to compete with local suppliers, for example Chinese machine suppliers in the fast-growing Asian markets. Large and advanced TM suppliers have not had the same success in competition towards smaller and local suppliers.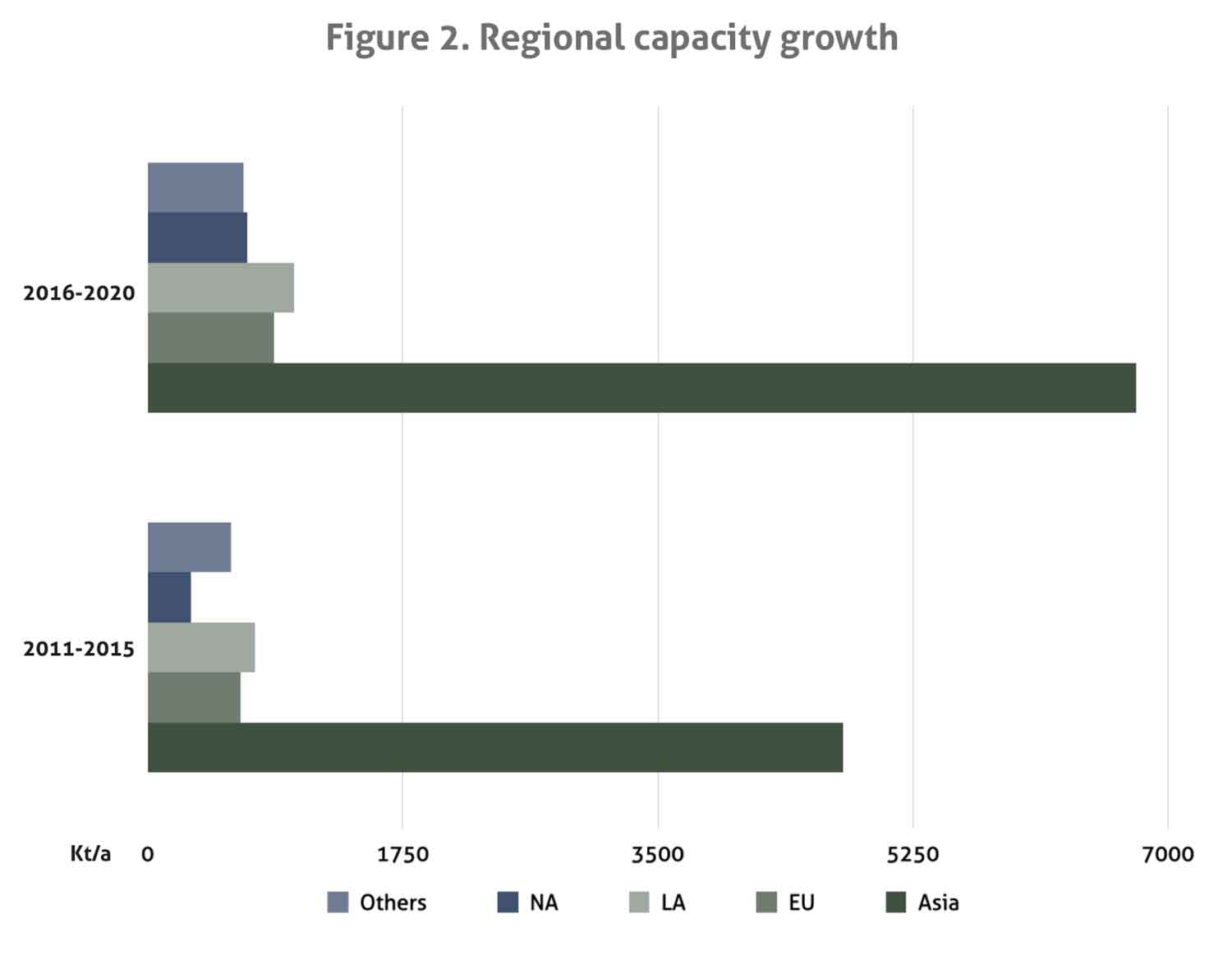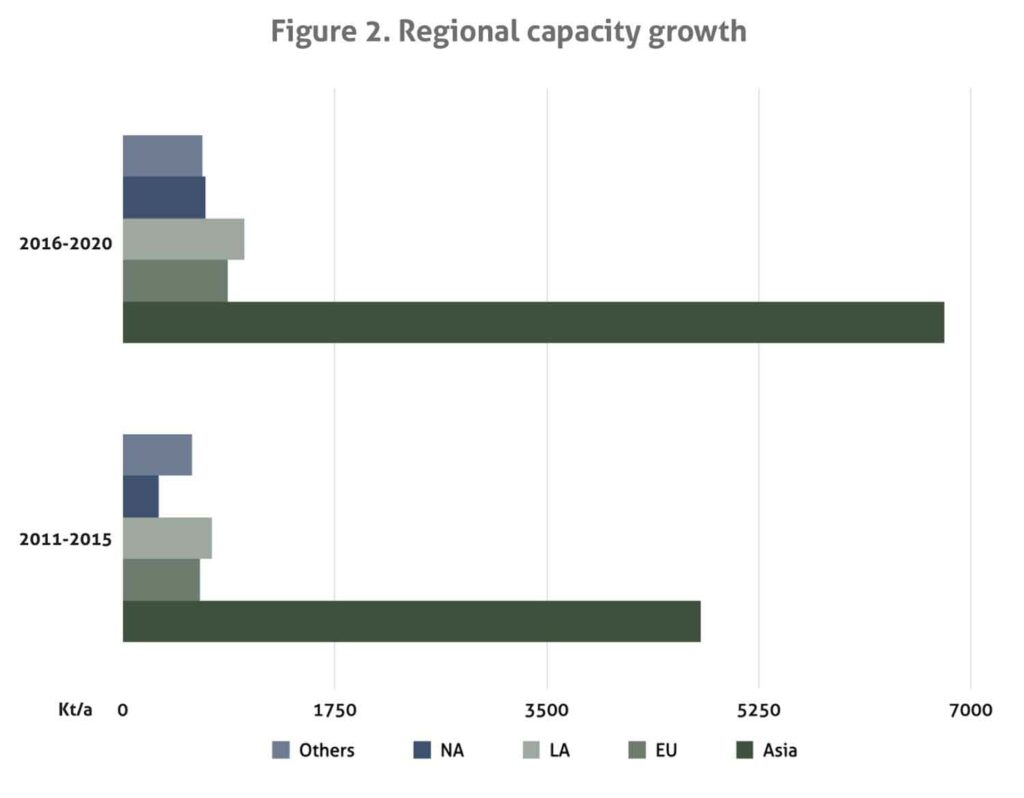 To be able to serve the diversified tissue markets, tissue machinery suppliers are broadening their product offering and focus areas. M&A has been a preferred strategy and some interesting transactions have taken place, led by the large suppliers.
Valmet acquired FOCUS rewinders in 2015 to offer a competitive combining winder and in 2018 they secured a license agreement for e-TAD (from Georgia Pacific) to complement its tissue grade quality offering. Andritz acquired Novimpianti in 2018, an expert in dust control, hood heat recovery and ventilation. Voith acquired BTG in 2019 to strengthen its offering and expertise in creping.
However, to capture volume the machine suppliers need to pay attention to developing markets including Asia and especially China. So far, more advanced machinery has not been fully successful in these markets. In fact, many of the leading tissue manufacturers have continued to acquire small standard machines from both local and smaller Western machinery suppliers (in addition to large machines). Until very recently, no TAD machines or other advanced concepts had been sold in these markets.
To capture more growth, two of the major advanced technology TM suppliers carried out major acquisitions last year; Voith completed the acquisition of Toscotec, and Valmet acquired PMP Group in Poland.
The Italian Toscotec has subsidiaries in China and the USA. It provides state-of-the-art technologies from complete production lines to rebuilds and single components (Steel Yankee, new shoe-press, etc) and holds a strong market position in markets where present, including China and other Asian countries.
Voith announced: "The company will remain entrepreneurial in nature and will operate under the established Toscotec brand. In the area of tissue, Toscotec will carry out the business with new lines and major rebuilds for the whole Voith Group in the future."
The Polish PMP Group is significantly smaller than Toscotec and less tissue oriented, but its Intelli tissue line has proven successful and PMP has its stronghold for tissue machines in Asia among small- and medium sized tissue producers. According to Valmet: "The acquisition will bring two companies with different offerings and customer segments together. PMP's technology and services portfolio for small and medium-sized tissue machines is a very good complement to Valmet's current paper technology and services for wide and fast machines and rebuilds."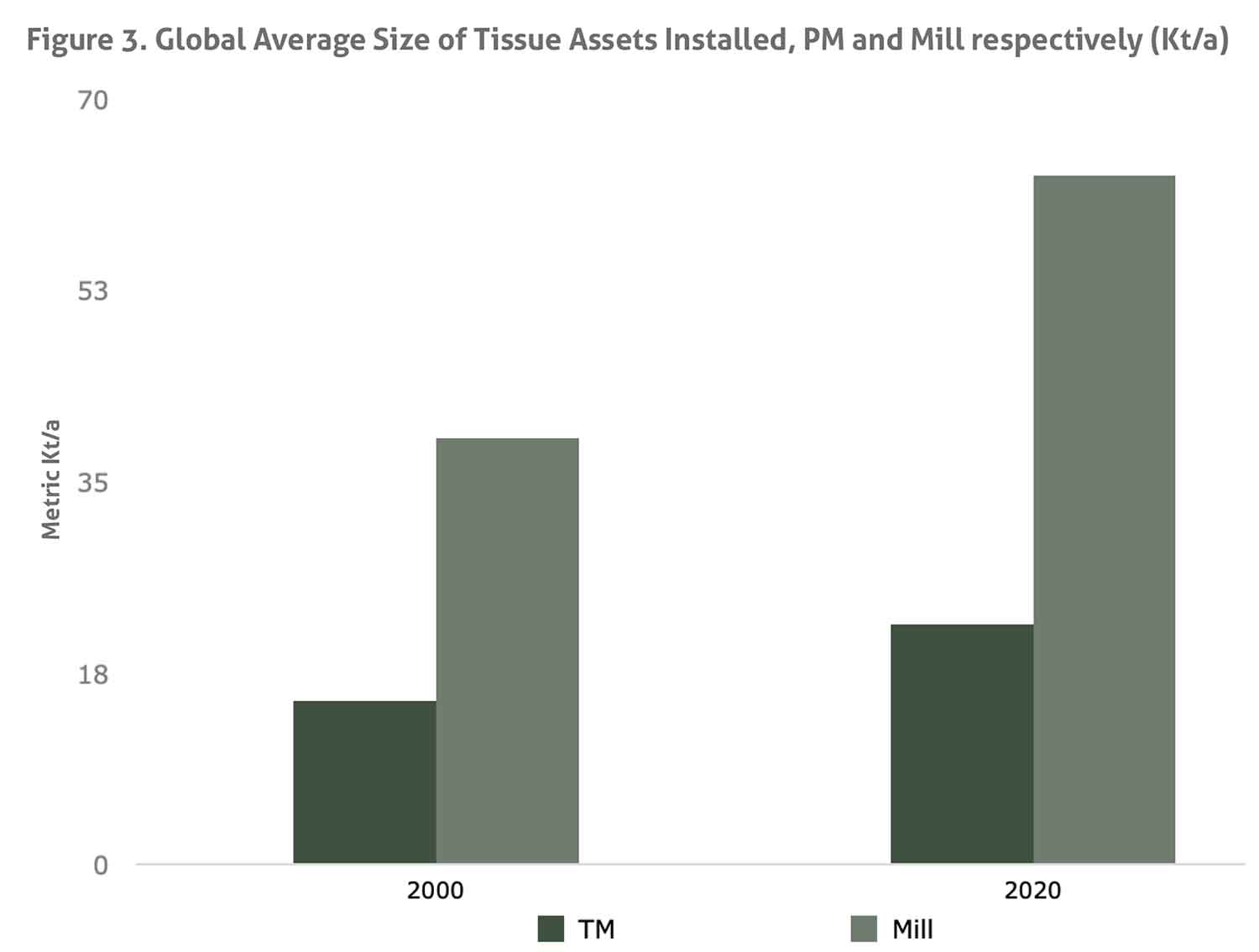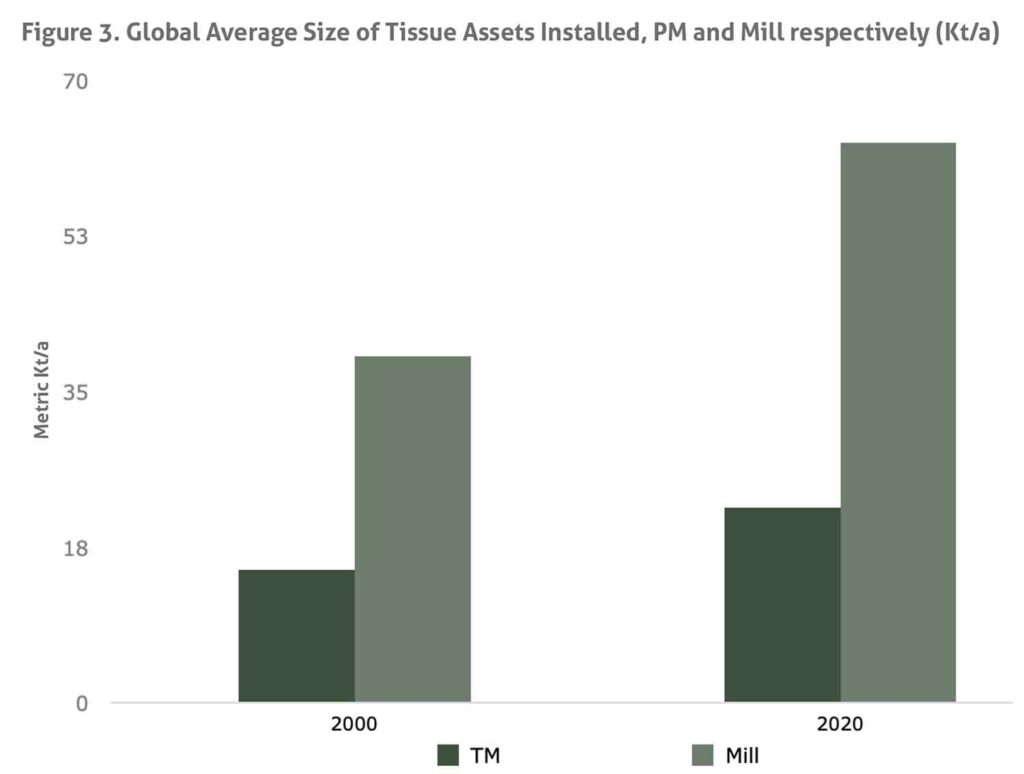 With acquisitions like these machine suppliers join forces to be able to serve the full spectrum of tissue paper manufacturers. Smaller machine suppliers not only get access to more resources, but also mitigate the risks associated with dedicating most of their resources to single large projects. Larger machine suppliers become better suited to serving the diversified Asian markets where many not only demand state of the art technology but also standardised technology better suited for lower requirements.
Converting machinery suppliers target full supply chain with M&A
M&A activities among converting machinery suppliers reflect attempts to widen the portfolio throughout the finishing processes to different product categories and other parts in the supply chain, e.g. packaging, palletising, etc, and by doing so targeting a fully integrated supply process.
A good example is Körber that complemented its rolled converting offering with the acquisition of Casmatic for packaging and Langhammer for palletising. Finally it also acquired MTC, a leading folded technology supplier.
Another converting machinery supplier offering a wide palette is Barry Wehmiller group which owns PCMC in the US and Italy and which acquired W & D folded converting in 2015 (from Körber) and then STAX in 2019 for packaging and palletising.
Warehousing would be a new and perhaps final step for the converting machinery suppliers to offer the full chain. Automated warehousing and product handling has its specialised suppliers, though, that also serve many other industries and benefit off those synergies. However, digitalised converting facilities and warehouses with fully integrated supply chains including even external information handling are in sight, and M&A is one method for the converting machinery suppliers to reach this.