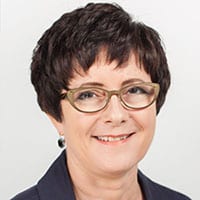 China has been a dominant player in the global recovered paper (RCP) business for some time, consuming as much as one-third of global demand since the early 2000s. Since China began to implement new regulations for recycled material imports in 2016-17, the US recycling industry has moved from turmoil to crisis. Often not appreciated is that China's new environmental policies have had considerable impact in China as well. Still 'to be determined' is the impact on global RCP markets.
IMPACTS ON RECYCLED MATERIALS PRICING AND MARKETS HAVE BEEN SUBSTANTIAL FOR MANY COUNTRIES, PARTICULARLY THE US DUE TO THE SHEER VOLUME OF EXPORTS THAT WERE, PRIOR TO 2016, GOING TO CHINA.
Impacts on recycled materials pricing and markets have been substantial for many countries, particularly the US due to the sheer volume of exports that were, prior to 2016, going to China. However, impacts on the Chinese paper industry and RCP markets within China have also been substantial. Some of the key trends are as follows:
• Dual pricing has emerged for all RCP grades, the price in China vs. the price outside of China, with the price inside China being substantially higher. For Old Corrugated Containers (OCC), for example, the price outside China has dropped by half while the price internal to China has been as much as $260 per ton higher than elsewhere.
• Chinese companies are experiencing much greater volatility in pulp and paperboard pricing, in addition to significantly higher prices.
• RCP imports to China declined by 17 million tonnes between 2017 and 2018, a decrease of 34%, and the share of imported RCP used in China's paper industry declined to 16% (from 24%) over the same period.
• Imported recycled pulp has emerged as a new category, reaching about 300,000 tonnes delivered in China in 2018.
In part as a result of the above trends, total paper and board imports into China grew by 1.5 million tonnes in 2018, a 34% increase over 2017. The US remains the largest importer of RCP to China, accounting for 37% of total imports in 2018, despite a substantial decline from 2017.