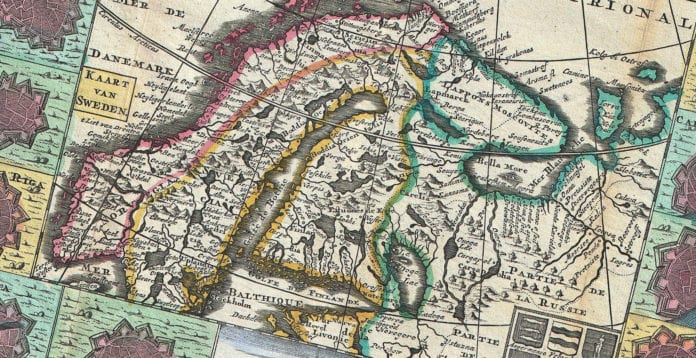 WITH PER CAPITA CONSUMPTION RANKED AMONG THE HIGHEST WORLD LEVELS, ANY SCANDINAVIA GROWTH WILL BE A BALANCING ACT BETWEEN TECHNOLOGY UPGRADES AND CONSUMER PREFERENCE FOR GREEN TISSUE.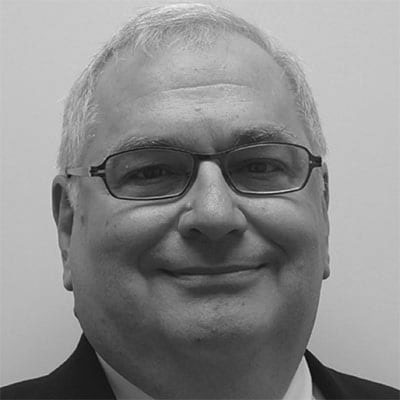 Scandinavia consists of three countries—Denmark, Sweden, Norway—that have a great deal of history and culture in common.
(Iceland and the Faroe Islands are also part of Scandinavia in a strict geographical sense, but they are not included in this analysis. And although Finland is a Nordic county, it is generally not considered to be part of Scandinavia). Scandinavian countries also have similar economic policies and demographics today. They enjoy open modern market economies with a high standard of living combined with extensive government welfare measures. Scandinavia has a combined population of about 21 million, a high standard of living, and growing economies. These factors should combine to create a high level of tissue consumption, however, tissue production is not a significant paper grade in this region. Norway has one tissue mill, Sweden has seven, and Denmark has no tissue mills.
It makes sense to look at the tissue business in this region as a unit, but first, it is essential to note some subtle differences between these three countries. Sweden dominated the region through the 18th century, and both Norway and Denmark suffered heavy losses under occupation in World War II — events that contributed to the long-term political and economic developments in the region.













Norway is a member of The North Atlantic Treaty Organisation (NATO) but has rejected joining the European Union (EU). However, Norway is a member of the European economic area, and partially participates in the European Union's single market and contributes significantly to the EU budget. Norway maintains its own national currency called the Kronerand and, while the country is a significant producer of oil and gas, it saves state revenue from this sector in the world's largest sovereign wealth fund in anticipation of eventual declines in production. Norway's population is 5,372,191 as of 2018 and growing at about 0.94%. Unemployment is about 4.2%, and GDP is growing at about 1.9%. Tissue consumption per person has averaged about 18kg over the past ten years.
IT MAKES SENSE TO LOOK AT THE TISSUE BUSINESS IN THIS REGION AS
A UNIT, BUT FIRST, IT IS ESSENTIAL TO NOTE SOME SUBTLE DIFFERENCES BETWEEN THESE THREE COUNTRIES. SWEDEN DOMINATED THE REGION THROUGH THE 18TH CENTURY, AND BOTH NORWAY AND DENMARK SUFFERED HEAVY LOSSES UNDER OCCUPATION IN WORLD WAR II — EVENTS THAT CONTRIBUTED TO THE LONG-TERM POLITICAL AND ECONOMIC DEVELOPMENTS IN THE REGION.
Sweden has not participated in any war for over two centuries and remained neutral in both world wars during the 20th century. Although Sweden is not a member of NATO, it has started cooperating more closely with its neighbours on defence issues. Sweden joined the EU in 1995, but the public rejected the introduction of the euro currency in a later referendum. Like Norway, the Swedish national currency is also called the Kronor. Sweden's population is nearly twice that of Norway or Denmark at 10,040,995 as of 2018, growing at about 0.8%. The unemployment rate is about 6.7%, and GDP is growing at about 2.1%. Sweden's tissue consumption per person has averaged about 19kg over the past ten years. Sweden is also the home of Essity, the world's largest tissue producer (when combined with Vinda).
THE MARKET TRENDS MODULE IN THE NEW FISHERSOLVE NEXT PLATFORM SUPPORTS A QUICK ANALYSIS OF TRENDS THAT MIGHT INFLUENCE FUTURE TISSUE DEMAND IN THE REGION. THE EVOLUTION OF POPULATION, UNEMPLOYMENT, GDP PER CAPITA, INFLATION AND TISSUE TRADE STATISTICS CAN QUICKLY BE SOURCED AND PLOTTED.
Denmark is a member of both the EU and NATO, yet it has opted out of the European monetary union and continues to use the Danish Kroner as its currency. Denmark is experiencing a modest economic expansion of about 2.3% and unemployment is about 5.7%. The population is approximately 5,809,502 as of 2018 and growing at about 0.59%. Denmark's tissue consumption per person has averaged about 18kg over the past ten years.
The Market Trends module in the new FisherSolve Next platform supports a quick analysis of trends that might influence future tissue demand in the region. The evolution of population, unemployment, GDP per capita, inflation and tissue trade statistics can quickly be sourced and plotted, as shown in the following charts. This helps predict future tissue demand based on population and purchasing power.
Figure 1 shows the total Scandinavia population and its growth over the past 12 years. Each country has maintained its relative percentage of the total. The population is growing slowly in all three countries, moderating tissue demand growth potential.
Figure 2 shows unemployment in each of the Scandinavian countries. All three experienced a spike in 2009 during the global economic downturn but have continued to trend slightly down more recently. While Norway remains an energy producer, which has supported a healthy job market, Sweden has seen slower job growth.
Figure 3 shows that inflation spiked during the 2008 economic disruption but has returned to normal ranges, and Figure 4 shows that the Scandinavian region has enjoyed steady economic growth per capita since 2009. GDP per capita compound annual growth rates (CAGR 2007 to 2019) of each country range from 1.8% for Norway, 2.0% for Denmark, and 2.3% for Sweden.
This is slow growth, but better than many global regions. These four charts show an overall economic picture that should support healthy tissue consumption, but slow consumption growth rates.
Tissue Trade volume analysis is required to evaluate the region's consumption and production. Figure 5 shows the trend of tissue exports from Scandinavia to the
top seven importers. Germany is the top destination for Scandinavian tissue exports followed by Poland, Finland and the United Kingdom. The total volume of tissue exports has decreased somewhat over this period, while domestic demand has likely grown.
Figure 6 shows the trend of Scandinavian tissue imports for the same period, which have tended to be steady to slightly down over the past five years. Tissue imports tend to run about 25,000 finished metric tonnes ahead of the tissue exports shown in Figure 5. (Denmark's tissue consumption is all imported, but Norway and Sweden's exports to Denmark are part of the Scandinavian system.) The top tissue supplier for Scandinavia is Germany, followed by Finland, Poland and Hungary; only Germany and Poland have advanced technology machines. The trade partners identified provide a basis for comparing Scandinavian tissue machine quality versus relevant competition.
While Figure 6 shows relatively stable to declining volumes, Figure 7 shows the changes in Scandinavian production in terms of line changes (green bars indicate machine additions and red indicate machine closures). One tissue machine was removed and replaced in 2013-2014. The number of tissue machines remained constant, but the domestic capacity increased through this replacement and improvements to existing machines. Another tissue machine replacement is now underway, and another is planned for 2022-2023. These changes should further reduce tissue imports versus exports.
SCANDINAVIA ENJOYS A HIGH TISSUE CONSUMPTION PER CAPITA RATE VERSUS THE AVERAGES OF WESTERN EUROPE. HOWEVER, THE CONSUMPTION OF TISSUE IN THEIR AFH OR COMMERCIAL GRADES IS SOMEWHAT BELOW AVERAGE FOR THE OTHER HIGH CONSUMPTION COUNTRIES.
Scandinavia enjoys a high tissue consumption per capita rate versus the averages of Western Europe. However, the consumption of tissue in their AfH or commercial grades is somewhat below average for the other high consumption countries. The chart in Figure 8 shows that only 8% of tissue production is AfH. For example, North American tissue consumption is almost 33% of commercial tissue grades.
Further analysis of Scandinavian tissue production is shown in Figure 9, which shows individual tissue finished product volumes and tissue furnish types. Consumer bath is the most significant grade and is about 30% deinked pulp with a small amount of BCTMP, and consumer napkin and kitchen roll towels are also significant grades. Interestingly, the towelling is about 60% recycled fibre.
SCANDINAVIA'S AVERAGE TISSUE MACHINE QUALITY IS RELATIVELY LOW COMPARED TO ITS TRADE PARTNERS. MACHINES IN NORWAY AND SWEDEN TEND TO BE OLDER AND NARROWER THAN THOSE IN GERMANY (LARGER MACHINES), OR HUNGARY/LITHUANIA (NEWER MACHINES).
Figure 10 shows a further breakdown in the fibre sources for Scandinavian tissue production. Northern fibre that is native to the region makes up the most substantial portion of fibre, and recycled papers represent over a third of the total. Some eucalyptus fibre is also imported.
Scandinavia's average tissue machine quality is relatively low compared to its trade partners. Machines in Norway and Sweden tend to be older and narrower than those in Germany (larger machines), or Hungary/Lithuania (newer machines). This is to be expected for a system that has been in balance with relatively slow growth for some time.
Figure 12 shows that Sweden's tissue production costs are moderate, and similar to those in Germany. Norway is an outlier, however, with very high tissue production costs.
Scandinavia has relatively lower carbon emissions per tonne, as coal is not a significant energy source, and Figure 13 charts this data. This is a substantial advantage for Scandinavia's tissue business compared to Germany, the Netherlands and Poland. Norway, Sweden and Finland all share lower carbon emissions in external power generation (biomass fuelled energy is shown in blue).
Scandinavia's tissue production system is relatively old and slow. Replacement of tissue machines is at a deliberate pace, limiting capacity growth and technology upgrades. There has been no application of advanced structuring tissue techniques such as the locally produced Valmet NTT or TAD process machines, and Essity does operate advanced structured tissue production machines in many other countries. Relative cost positions are average but at risk. However, Scandinavia tissue production excels at low carbon emission paper production (along with neighbouring Finland). This is expected to lay a more significant role in consumer appeal and full production costs in the future.
Scandinavia's tissue consumption of about 20kg per capita ranks it at the top level in the world. Advanced tissue technology could reduce total use based on weight. Population and economic growth are low but positive. However, the low reduced relative commercial tissue grades consumption is surprising and bears further investigation for such advanced economies. This analysis doesn't show the details of the trade tonnes product formats, but trade volume flows are about 20-25% of total tissue consumption.
Is it possible for Scandinavian tissue consumption to continue to grow toward the 25kg per capita number seen in North America? Will imports of advanced tissue technology products generate a stronger consumer interest? This article presents a static picture summary of Scandinavia's tissue industry today. Fibre prices, exchange rates and environmental regulations will change, providing some participants with advantages and others with new challenges. Scandinavian tissue mills will continue to change hands and perhaps consolidate; neighbouring countries may invest in tissue-making capacity, thus affecting Scandinavia's imports and exports.
About Fisher International, Inc.
Fisher International, by virtue of its deep expertise in the pulp and paper industry, provides insights, intelligence, benchmarking, and modeling across myriad scenarios. By arming companies with the knowledge that will help them gain a better understanding of their strengths and help identify weaknesses, Fisher is helping businesses stave off challenges and better position themselves for long-term growth. For more information, visit www.fisheri.com, email [email protected] or call +1 203.854.5390 (USA)