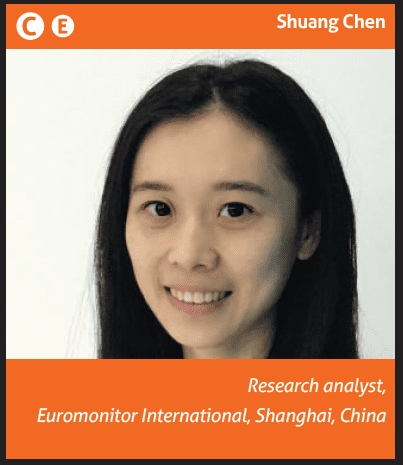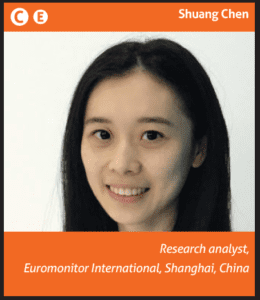 Driven by consumers' rising hygiene and health consciousness as well as upgrades to tissue quality and variety, the retail tissue market recorded healthy growth in 2017 in China, in both value and volume. Growth is also expected to remain strong in the next five years, through to 2022.
Rising raw materials costs have been passed on to consumers in the form of retail price increases and a focus on premium tissue, helping to support value growth in the market. However, increasing disposable incomes enable many consumers to trade up to value-added products as well as spend more on still underutilised categories like paper towels. Furthermore, in pursuit of improving living conditions, consumers are more willing to invest in tissue products. They tend to opt for safety over price for health and comfort. To keep up with the trend, tissue manufacturers have been offering new products with certificates from the FDA, AP, and LFGB to demonstrate their safety.
Higher purchasing power supports demand for retail tissue
Although the per capita consumption of retail tissue in China still lagged behind consumption in North American and Western European countries in 2017, largely due to low consumption in undeveloped rural markets, stable economic growth in China and rising incomes supported the increase of retail tissue in volume terms in 2017.
Toilet paper remained the biggest category in retail. However, its share within overall consumer tissue sales is expected to continue to decrease in China, as consumers embrace other product categories, such as facial tissues, to clean their face and hands. In fact, facial tissue is expected to achieve a double-digit volume CAGR over 2017- 2022, to account for a rising share of retail tissue consumption in the country.
Growing consumer awareness is also supporting fast growth of paper towels. As an emerging category with a relatively high unit price, only high-income consumers in wealthy urban areas and those consumers who have been exposed to paper towels while living abroad typically purchase paper towels in China currently. Nevertheless, with more of the leading tissue manufacturers launching paper towels and distributing them more widely, an increasing number of consumers adopt them as part of their household routine, replacing traditional reusable cloths.

Production costs and consumption upgrades behind price increases
The average unit price of retail tissue  products rose in current terms in 2017. In China, most wood pulp raw materials are imported. Affected by unfavourable exchange rates and the rise of global pulp prices, prices in China witnessed significant growth in 2017. With increasing raw material costs, retail tissue manufacturers have been passing on the rising costs to end consumers.
Price increases are also backed up by product upgrades to meet the evolving needs of Chinese consumers. Many consumers, especially with higher incomes, are no longer satisfied with basic tissue products, but seek products with innovative features. For instance, moist facial tissues target female consumers and those with allergies. Examples of other innovative premium tissue products in China include the launch by Guangdong Vinda Paper of four-ply toilet paper, facial tissues and paper towels, made with 4D-Deco embossing technology, which is said to enhance the strength, softness and absorbency of its products. The company employed a variety of marketing techniques to support the launch, including a popular actress Lin Chi-Ling modelling a hand-made wedding dress made from 4D-Deco embossed tissue by acclaimed fashion designer Lan Yu, which was featured at the 2017 Paris Haute Couture Fashion Week.
Rising popularity of unbleached tissue products
With increasing environmental and health consciousness, unbleached paper has gained popularity in China. In fact, in Euromonitor International global surveys on product features consumers are willing to pay for, China stands out as one of the markets where eco-friendly features are among the top listed. In 2017, Clean & Soft by C&S Paper introduced the Natural Wood series, which does not use whitener and is said to be softer, purer and tougher than many other unbleached products on the market. Furthermore, unbleached products, including Clean & Soft's Natural Wood series mentioned above, as well as Breeze unbleached tissue by Gold Hongye Paper Group, the Hygienix Air Plus range by Shanghai Orient Champion Group and Sun Elements Origins range by Shandong Sun Paper Industry, all gained at least two certificates from FDA, AP and LFGB, which appeals to consumers looking for products they see as healthier.
C&S Paper and Essity enjoy strong growth
C&S Paper saw strong value growth in 2017, in fact the fastest amongst the top five players in retail tissue in China. The company continued to improve its distribution network, and its marketing networks covered most areas of China. In addition, C&S Paper has been investing in e-commerce platforms such as Tmall, JD, YHD and Suning, with corresponding logistics systems.
Essity also enjoyed one of the most impressive value growth rates amongst the top manufacturers in 2017. Its Tempo brand extended its presence in cities in South China and Central China in 2017. Its wider sales coverage led to a strong performance in key cities beyond the Pearl River Delta and Yangtze River Delta. In addition, the company introduced innovative marketing campaigns to increase brand awareness amongst local consumers. For instance, it cooperated with JD.com and launched the world's first premium tissue products conference in May 2017, during which the company introduced a vintage edition of Tempo products to celebrate its 88th anniversary. The exquisite packaging for the product helped to strengthen the super-premium brand image of Tempo and attract high-end consumers.
Significant unmet potential
Considering the still relatively low overall per capita consumption of retail tissue products in China – at 5kg per capita in retail sales vs 13kg and 9kg average for North America and Western Europe, respectively – the country still offers enormous potential for industry growth. In fact, Euromonitor International estimates unmet potential in retail in China to exceed four million tonnes, or potentially USD11 billion in incremental  retail sales of consumer tissue.
Capturing this potential calls for a number of strategies; from expanding distribution into areas outside of major urban centres, including rural China, to supporting value-added premium innovation and building on the demand for products with environmentally friendly features, including unbleached tissue, certified by well-known agencies to support claims.