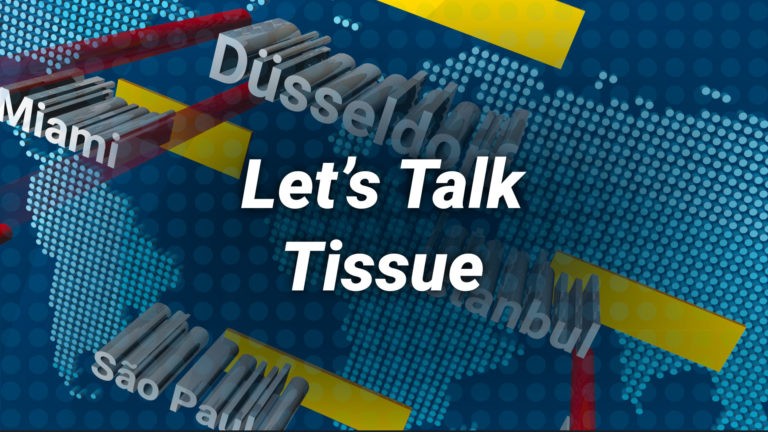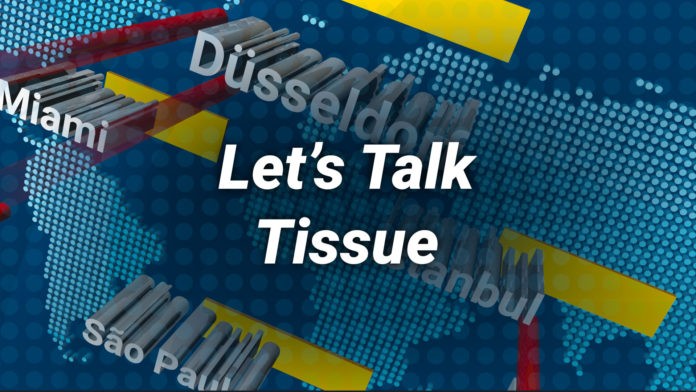 Industry insiders from Kimberly-Clark (K-C), Blue Earth Network, Cyber Advisory Services and Sam's Club will discuss the current climate and the likely legacy of Covid-19 on the tissue market in Tissue World Magazine's first ever live panel discussion.
The moderated webinar will be held on 23 June 2020 from 16:00 – 17:00 GMT+1 and will discuss the future of the tissue business model.
The speakers are:
•Kim Underhill, Group President, K-C North America;
•Udaiyan Jatar, Founder, Blue Earth Network, USA;
•Brian J. Allen, Cyber Advisory Services, EY, USA;
•Ivo Kool, Senior Product Development Manager, Tissue, Paper, Nonwovens, Sam's Club, USA.
The agenda will comprise focussed "chat show"-style sessions inviting anyone involved in the tissue making business to participate – from raw material suppliers, producers, converters, jumbo roll suppliers, all machinery suppliers, retailers and distributors.
Key topics for discussion include:
Challenges and learnings in a time of crisis; how will the tissue business model the future?
How is the industry responding in this extraordinary time? What transformations does the future hold in the wake of Covid-19 in terms of consumer behaviour, trends and business operations?
There will also be a live Q&A session with industry leaders.
How will the tissue business model the future? Find out more and register here.