Challenges and learnings in a time of crisis. How will the tissue business model the future?
Available on demand

The extraordinary circumstances we are living in has put enormous pressure on the tissue supply chain. Yet the tissue industry has been remarkably resilient, and the pandemic has also been a catalyst to speed up the pace of change in the industry. Tissue World magazine is hosting a live, moderated panel discussion with four key industry experts. They will assess the likely legacy of COVID-19 for our industry, the lessons learned, as well as the strategies that have kept things on track. Our agenda will comprise focussed "chat show"-style sessions inviting at anyone involved in the Tissue making business, from raw material suppliers, to producers, converters, jumbo roll suppliers, all machinery suppliers to the industry, retailers and distributors!
When you watch this webinar, you will:
Hear different angles from leading Industry Experts on how the Tissue business is responding in these extraordinary times;
Walk away with a clear view on transformations in consumer behavior, trends and business operations.
Speakers: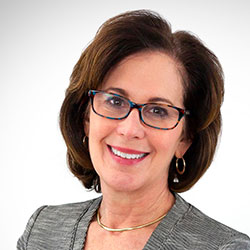 Kim Underhill, Group President, Kimberly-Clark North America
As Group President of Kimberly-Clark North America, Kim Underhill is responsible for the company's nearly $8 billion North American Personal Care and Consumer Tissue businesses, and some of the world's most recognized and trusted consumer brands, including Huggies®, Pull-Ups®, Kotex®, Depend®, Kleenex®, Cottonelle® and Scott®.
Underhill previously served as president of Kimberly-Clark Professional, a $3.5 billion B2B unit of Kimberly-Clark. She spearheaded the development of brand-led innovation through a focus segment approach, in addition to driving scalable customer-centric business strategies through an operational and commercial lens. Prior to that, she served as president of Kimberly-Clark's consumer business in Europe.
Since joining Kimberly-Clark in 1988, she has held a variety of roles with increasing responsibility in research & engineering, supply chain, and marketing. She began her career at General Electric as a process engineer.
Underhill sits on the board of directors for Foot Locker Inc., the Network for Executive Women and ThedaCare Regional Medical Center. She holds a bachelor's degree in chemical engineering from Purdue University and a master's degree in engineering management from the Milwaukee School of Engineering. She is an active volunteer for Boy Scouts of America, Habitat for Humanity and United Way.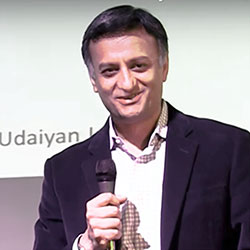 Udaiyan Jatar, Founder, Blue Earth Network, USA
Udaiyan (U.J.) Jatar is the founder of Atlanta based Blue Earth TRIBAL, an online training and execution platform for Transcendent Innovation, Branding and Leadership™. The model helps people envision, incubate and scale transformative change. U.J. is a former Coca-Cola and P&G global executive with extensive experience in leading transformative innovation.
He teaches at Georgia Tech's TI:GER (Technology Innovation: Generating Economic Results) program and chairs the Transformative Social Innovation committee of the Georgia Center for Nonprofits.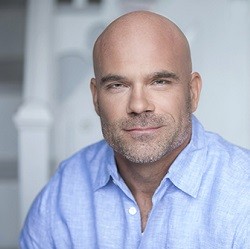 Brian J. Allen, Cyber Advisory Services, EY, USA
Brian Allen has over 20 years of strategic experience in the security field, notable as a former Chief Security Officer for a major critical infrastructure organization. A current advisor with EY's Cyber Transformation Practice, he works closely with boards, executives, and CSO/CISO's on developing strategic cyber transformation programs. He has worked with Global Fortune 100's to transform tactical security programs into holistic enterprise security risk management practices.
Brian is the former Chief Security Officer for Time Warner Cable located in New York, NY. He worked at Time Warner Cable from 2002 until 2016. In his role as CSO, Brian was responsible for the global protection of Time Warner Cable's assets, coordinated the company's crisis management and business continuity management program, including the coordination with federal and state emergency management organizations. Brian managed TWC' cybersecurity policy and governance for the company. He led the security risk management program, which included the company's Law Enforcement Response Center, the customer facing Enterprise Risk Operation Center, had oversight of all internal/external investigations and headed up the company's workplace violence program.
Currently Brian is an author of two books on Enterprise Security Risk Management and an adjunct professor at the University of Connecticut, teaching security risk within the MBA program. Brian served on several national security policy organizations, including the Executive Committee of the U.S. Communications Sector Coordinating Council. He was appointed by the Chairman to the FCC's Communication Security Reliability and Interoperability Council and is the Co-Chair of Cybersecurity Best Practices Working Group addressing the implementation of the Executive Order's Cybersecurity Framework across the communications sector. Prior to Time Warner Cable, he lobbied for an intellectual property trade organization and is experienced in government policy, testifying before a variety of Federal and State legislative, judicial and executive proceedings.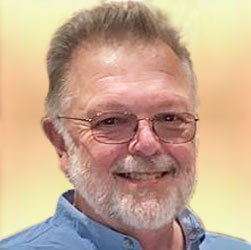 Ivo Kool, Sr. Product Development Manager, Tissue, Paper, Nonwovens, Sam's Club, USA
Ivo Kool graduated in Chemistry from the University of Bradford, UK. His career began in production and process supervision in the auto industry in Michigan, after which he joined the paper industry, spending 19 years in R&D, covering all grades including tissue manufacture and converting. His next move was into production, managing paper machines and process consulting across a wide variety of paper grades over an 18-year period. Three years ago, he was appointed to his current position: Senior Product Development Manager, Tissue, Paper and Nonwovens at Sam's Club.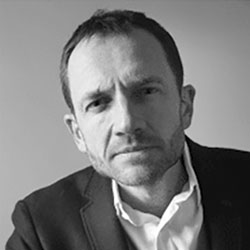 Moderator: Jonathan Roberts, Industry Consultant, Pryor Roberts Communications, UK
Jonathan Roberts is a communications consultant to the paper and fibre industry, and regular moderator at Tissue World events. He set up Pryor Roberts Communications in 1999 having worked as a journalist for PPI in Brussels for several years. His client base is focussed in Sweden and Italy. Jonathan now lives in the South of the UK with his wife and three children.