As befits the jazz capital of the US, the four-day exhibition and conference went with a swing with almost 1,600 attendees jetting in from 56 different countries across the globe.
The four-day Tissue World exhibition and conference, on its first visit to New Orleans, was the largest gathering of tissue professionals and senior business contacts from across the industry at America's largest tissue industry event.
The full exhibition hall featured 155 leading vendors from across the tissue value chain. Seven of the exhibitors showcased machinery on the exhibition floor itself offering the best kind of hands-on experience.
The March conference successfully dissected important tissue industry topics … from sustainability issues, strategic market insights, Yankee operations and technological innovation.
Tissue World offers a big "Thank you" to all the participants, speakers and exhibitors.
SCA, G-P, Jaeger, Toscotec and Andritz kick-started America's largest tissue industry conference
The "Beyond Sustainability: Leading a Culture of Innovation and Responsible Production" theme enabled key speakers to offer their insight into the region's tissue sustainability trends. Themes and talks included:
"Improving Yankee Efficiency and Runnability" with talks from John Holton, Jaeger; Ron Clarke, Toscotec; Larry Bonday, Nalco; Erwin Walcher, Andritz, and Giordano Fragiacomo, Valmet;
Opening remarks by conference chairman Bruce Janda, co-founder and principal, InnovaSpec;
"New Directions at Which Companies are Looking at Sustainability Across their Operations" by Don Lewis, president, SCA AfH Professional Hygiene, Europe & North America, USA;
"Public Policy Trends Affecting the Tissue Industry" by Donna Harman, president and chief executive, American Forest & Paper Association (AF&PA), USA;
"Leading from Within – Keeping the Know-How of a Retiring Generation" by Bill Sleeper, former president, Georgia-Pacific Professional NA, USA;
"New North American Dynamics" by Esko Uutela, Principal – Tissue, RISI, Germany;
"Technological Innovation and Energy Efficiency in Tissue Production" with talks from Alfredo Sarli, Voith Paper Air Systems;
Luca Linari, Milltech Division, Toscotec;
Joan Vila, L.C. Paper, Spain;
Paul Bicho, Canfor Pulp Innovation, Canada;
Bill Moore, Moore & Associates, USA;
Stefano Pecchia, Novimpianti Drying Technology;
Pete Augustine, Fabio Perini North America, USA;
and Jill Thiede, Paper Converting Machine Company, USA.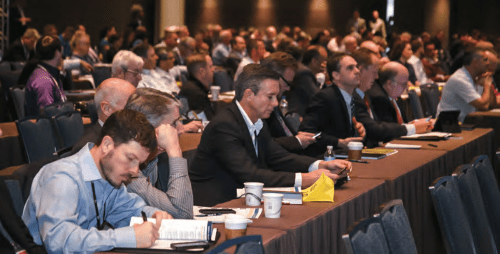 Day four: the "Technological Innovation and Energy Efficiency in Tissue Production" theme continued and included talks from: Clive Butler, A. Celli Paper; Clayton Campbell, Kemira, USA; Frank Cunnane, Cristini GC, USA, and Hannes Vomhoff, Innventia, Sweden.
Atlas Paper Holdings and EDT claim sustainability awards
Atlas Paper Holdings and EDT have won sustainability awards at this year's Tissue World New Orleans exhibition.
Atlas Paper Holdings – owned by Resolute Forest Products – won the Most Energy-Aware Mill Award category, the first award of its kind for the tissue industry and launched in partnership with Tissue World magazine.
Energy accounts for 23% of Resolute Forest Products' paper production costs and its focus on improving energy efficiency and replacing high-emission fuels like coal with less carbon-intensive fuels is to benefit both the environment and the company's bottom line.
It has invested in clean energy projects, which reduce greenhouse gas emissions as well as power costs.
Its Hialeah, Miami-based tissue facility – acquired as part of Atlas Paper Holdings in November 2015 – is a Green Seal-certified operation and has been producing 100% recycled fibre products using a chlorine-free process since it was established in 1976.
The facility is currently transitioning from using recycled paper as an input to recycled bleached kraft (RBK) pulp produced at Resolute's Fairmont (West Virginia) pulp mill, which is FSC chain-of-custody certified.
A 2016 internal analysis by Resolute evaluated environmental performance improvements. The preliminary results are: An increased yield from fibre inputs – from an average of 67% to 94%; decreased downtime caused by wash felts and wires due to stickies from an average of three hours a month to zero; reduced energy use by approximately 20% as a result of bypassing onsite de-inking process; reduced residual waste by 67.5% from an average of four trucks per day to 1.3 trucks per day; reduced chemical defoamer usage by over 30%.
In 2016, Resolute plans to integrate the Hialeah facility and the other Atlas Paper operations into Resolute's corporate energy efficiency and GHG reduction initiatives, which it said will likely lead to further successes and demonstrate the company's dedication to energy awareness and continuous improvement.
Tissue World New Orleans' second winner is Enzymatic Deinking Technologies (EDT) which claimed the trade show's prestigious "Most Sustainable Exhibitor" award.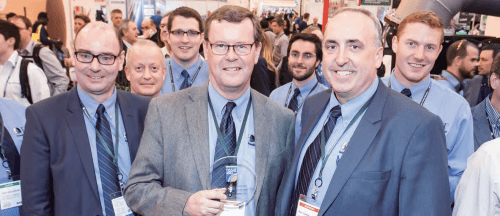 The company has repeatedly made a series of sustainability efforts to ensure its booth is as environmentally friendly as possible.
Judges said its efforts for this year's show were "modular and re-usable – EDT uses its booth construction materials for every Tissue World".
The company also combines shipment of its booth with a large shipment to reduce its carbon footprint; it purchases local products for its construction; it combines its North American sales meeting with Tissue World to save on 15 airline tickets; it appointed an operations manager to look after Health and Safety and he coordinates the build-up and dismantling, and all the company's staff are involved in this process; it always uses suppliers that adhere to high-level ethical standards.
EDT sells natural, fermented enzymatic products that are not petroleum-based to highlight the message of value performance and improving the environment. Reducing energy use and the carbon footprint of papermaking is central to its value delivery.
Judges said: "Products typically reduce paper drying energy consumption by 5-10% and those products also have a recycled fibre impact allowing mills to re-use fibres more often which reduces landfill.
"Finally, its technology improves the fibre yield and recycled producers can make tonnes of paper with less impact on trees.
"EDT's booth has a very natural, outdoor look to it with scenic pictures and plants to help communicate the message of being a non-oil-based technology."
Tissue World Americas 2018 moves to Miami
Tissue World has announced that its next Americas exhibition will be held in the beautiful city of Miami, Florida.
Following survey results, the next TW Americas will be held from 21 – 23 March 2018 at the Miami Beach Convention Center, which is currently undergoing a $500m state-of-the-art renovation.
In line with the new venue, the tissue industry professionals that attend will also experience a new look and feel of Tissue World in North America.