With substantially more softwood pulp capacity coming on stream, what are the benefits for the tissue maker?​ Södra Cell's marketing director Marcus Hellberg talks to TWM. A TWM report.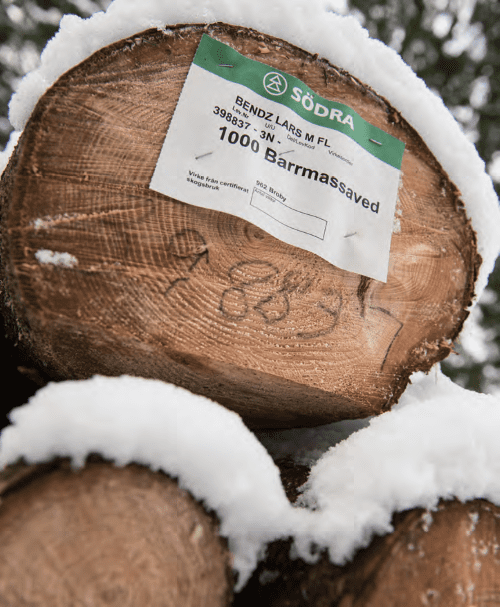 The steady growth in global tissue consumption creates a great opportunity for tissue producers. But bearing in mind that tissue is essentially made from wood fibre, can we be sure there is enough of the raw material to sustain foreseeable demand? With the substitution of softwood with hardwood fibre and the proliferation of hardwood pulp capacity based on fast-growing plantations in South America, maybe there is nothing to worry about.
Yet as the proportion of softwood in the fibre mix has fallen, the demands placed on the remaining softwood fibres are that much heavier. The tensile properties which softwood delivers cannot be left to chance in a world which is not only demanding more tissue, but better tissue. Tissue makers require high-quality softwood pulp from a fibre source which is finite.
Fortunately, because it couldn't have been planned, the shrinking market for graphics grades has released substantial quantities of softwood fibre for other purposes, including tissue.
A turnaround in fibre availability
It wasn't so long ago that fibre in southern Sweden was in tight supply. Södra Cell faced competition for its members' wood from a variety of sources. But the closure of paper machines at Kvarnsveden, Braviken, Hallstavik and Hylte Bruk together reduced annual demand for wood by around 1.8 million cubic meter. Meanwhile in Norway, closures of paper machines over 2012-2013, and Södra's shutdown of Tofte, resulted in around 2.2 million m3 less pulpwood demand in that country. Added to Sweden's 1.8 million m3, that makes 4 million m3 in the region.
It was in this context that Södra felt able to press ahead with the long-held ambition of expanding its Värö mill in southern Sweden. SCA also announced a project at Östrand further north shortly afterwards.
So as the SEK 4 billion expansion at Värö nears completion, with startup due in June, what is the potential impact for tissue makers and tissue making, bearing in mind the outcome will be an additional 275,000 tonnes per year of softwood, the vast majority of it FSC certified.
The capacity utilisation of softwood pulp mills has been creeping up while hardwood goes in the opposite direction, so this new capacity is certainly welcome. Ever since Canadian softwood kraft shipments shifted to Asia in the mid-1990s, Europe's tissue brands have relied on Scandinavian pulp to meet their reinforcement needs and any risk of restricted supply would have spelled danger.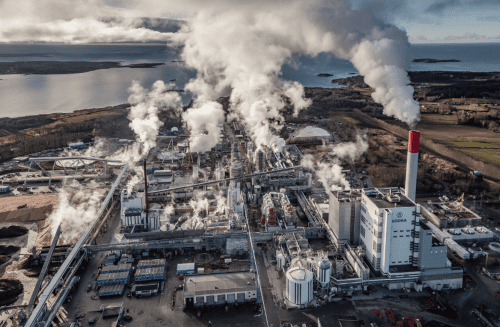 A more flexible process
Södra's spruce thinnings-based Black Z, with its combination of high softness and tensile, has all the credentials of the ideal tissue pulp. Even before the expansion, Södra had taken steps to ensure that most of it went to tissue mills. But while Södra's forestry resources grow every year in terms of standing timber, thinnings are finite and the new technology at Värö is designed to deliver tissue-friendly pulps from a more diverse fibre input. The increased ability to regulate chip size into the digester and manipulate post-digester kappa number are two important tools for Södra to influence quality and characteristics within the process.
And the fact remains that in the northern Nordic region, with a very short window of warm weather, fibre walls experience short, sharp periods of growth, which makes them thinner and better for soft tissue. By contrast in southern Europe, dominated by radiata pine, the growing period is fairly constant throughout the year, resulting in a thicker fibre wall that is not so great for softness. Northern bleached softwood kraft (NBSK), in all its guises, has inherent advantages for tissue.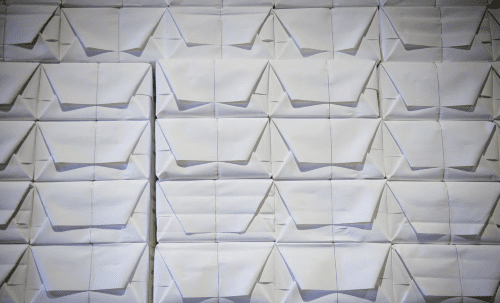 The virtual refiner
Whatever the qualities of the raw material, the optimisation of the pulp mix is a high-precision business. Catharina Fechter, research engineer at Södra Innovation & New Business, says: "We are often asked about the impact on paper properties of modifying pulp recipes and we frequently get questions about optimizing energy in the refining process. The trouble is, tests in the lab and at full scale are often time-consuming and results can take weeks to process."
Södra's virtual refiner (VR), can help provide the answers with just a few clicks of the mouse. The key to its success is a carefully-compiled database containing close to 100 different pulps, including all the common hardwood and softwood options available on the market. Each one has been refined and tested at Södra Innovation's lab on its pilot refiner so customers don't have to go through the process of testing them. The virtual refiner can mix up to seven different pulps and visualize all the common fibre and paper properties such as tensile, tear, fibre strength, fines etc. It interpolates between refining energy points, and then displays a curve for each property. All this has helped Södra to build a significant amount of knowledge covering most of the world's pulps.
Fechter adds: "We are saving the customer time because we've already built the database and done the investigations on all the different pulps available. Of course, we hope to show our customers what they can achieve using the wide range of Södra's pulps, but we can also help them find an alternative if we can't offer something that a competitor can, or if we feel they can achieve better results by changing their pulp mix. It's about transparency and trust."
A recent addition to the VR is specific edge load (SEL), a parameter which depends on refining conditions and acts differently with different fibres. Fibre strength and morphology are crucial in-data and are used to divide the sample range into more or fewer tough fibres.
The tougher the fibre, the wider the operation window. The less tough the fibre the more important an adjustment of SEL becomes, to avoid paper properties deteriorating. Soon, customers will be able to simulate SEL for each pulp and blend them in a heterogeneous refining system, but more work needs to be done at Södra Innovation first, to describe the effect on pulp blends in a homogeneous refining system in more detail.
"By discussing with their product manager what they want to achieve, our customers can see immediately how changing the furnish could affect both new and existing products," says Fechter. "They can decide if they want to work on the process or the furnish. If it's the process, they simply tweak the settings on the VR to see the effect on refining energy and so on. Or they can change the input mix and see the effect of different fibre loads. This tool really helps us work with our customers to generate the best results they could hope to achieve."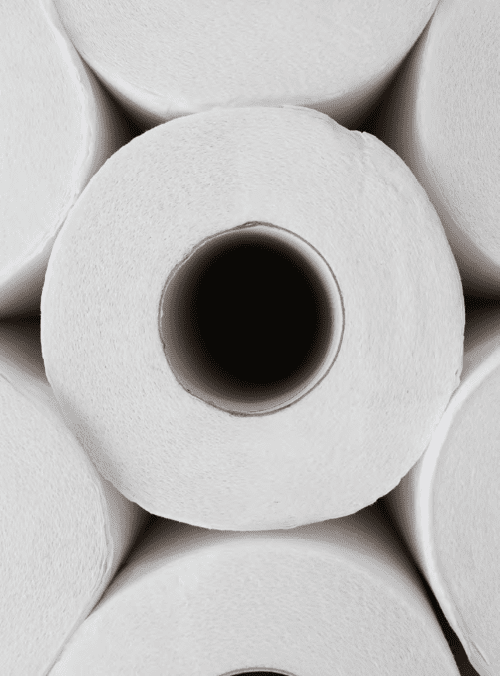 Consistency a top priority
Apart from new capacity, one of Södra's principal aims is to make pulp which is as consistent as possible. As such the results of the VR will be a highly reliable indicator of the way in which a pulp will perform. It also means that tissue makers will be required to make fewer adjustments to their processes, such as degree of refining, which affect runnability and final product characteristics.
Södra's target at Värö has always been to minimise the post-pulping refining necessary by maximising tensile within the process. The less refining that is necessary to boost tensile, the softer the tissue which can be produced with the pulp. This optimisation process will continue with the expansion.
This article was written by Marcus Hellberg, Södra Cell, marketing director.