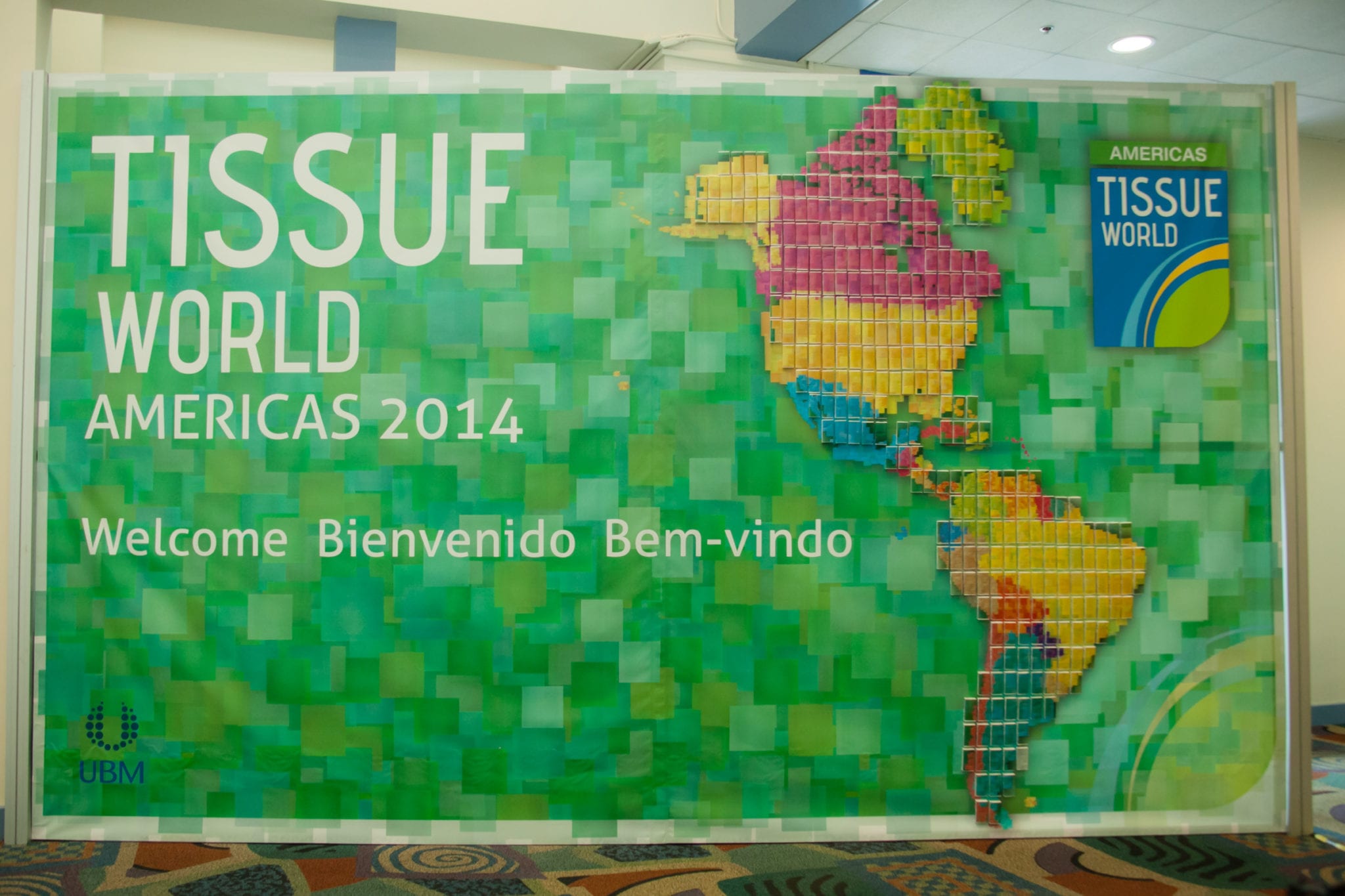 Tissue World Americas 2014 opens its doors and gears up for show floor opening and launch of TRIF tomorrow   
The record breaking Tissue World Americas 2014 has opened its doors and is gearing up for the launch of the first ever Retail and Distributors Forum (TRIF) tomorrow.
The world's largest tissue trade summit has kicked off the four-day conference and exhibition event with its first day of conference sessions.
This Tissue World Americas will be the largest ever with 173 exhibitors.
Held between 18-21 March in Miami, Florida, the first day of talks were held under the title of "Yankee Reliability Workshop – Focus on Yankee Optimisation."
It focused on lower reel moistures, higher speeds and varying furnishes, all of which require continuous process optimisation, and detailed how if Yankee surface, temperature profile, topography and coatings are not optimised, the result will be reduced efficiency.
Albany International's John Holton started the session which included talks from A.Celli Paper, Ashland Water Technologies, Nalco, BGT, and Clearwater Paper among others.
The afternoon session looked into advances in papermaking and paper properties and included talks from Enerquin Air, Brunnschweiler, Novimpianti Drying Technology, Hayat Chemicals and many more.
DAY 2: show floor opening and launch of TRIF
Day 2 of Tissue World Americas will see the opening of the show floor as well as the launch of the much-anticipated TRIF.
Its opening plenary forum will give insight to all players in the Tissue Value Matrix about critical drivers for today and the future.
To read a summary of talks at Tissue World Americas as well as the "Retail Special", see the next issue of Tissue World magazine (May/June) and website.