A brilliant and modest tissue pioneer, dynamic visionary, creative force, social politician… and punk rock band manager. 
Martin Bayliss, former editor of Tissue World magazine, pays a heartfelt tribute to Stefano Santini, who dies at his home in Lucca, Italy.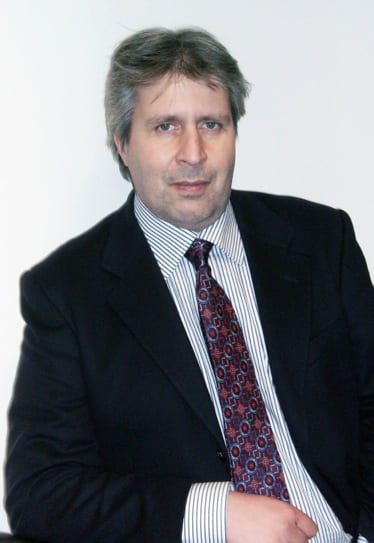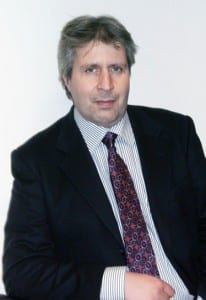 Stefano Santini, who died aged just 50 in a tragic accident at his home in August, was one of the pioneers of the modern tissue industry. He helped build Perini's marketing department into one of the most effective in the business, starting with the development of its house journal into the magazine it is today. He was also one of the brains behind the start of the Tissue World trade shows.
He was much more than just a successful manager, according to colleagues and his many friends. He was a talented linguist who spoke six languages. He was an accomplished musician, at home with the classics but in recent years also the lead singer and songwriter for a punk rock band. He was a voracious reader, with eclectic tastes and broad cultural interests. Above all, he was a person who "touched people's hearts," according to Tissue World's conference and operations manager Agnes Gehot.
"He was truly interested in people," she said, "a very bright guy but not full of himself. Extremely cultured and knowledgeable, constantly searching for new things, always on the move."
Stefano joined Perini's marketing department in the early 1980s straight from school. Immediately he made a huge impact on the growing company. Gabriele Meschi, a consultant to the company was immediately impressed by his intelligence and creativity. "He was the only person I ever met in my career who had such capacity."
Company founder Fabio Perini said: "Stefano was a man full of energy, a dynamic presence who was liked by all. I especially remember his dedication to the development of the Perini Journal – but his contribution was not limited to this single achievement. He was a strong and lively creative force."
Ex-colleague Cristina Bernardini said: "Stefano has always been a kind of genius, the guy able to really think out of the box. He had a very eclectic culture and attitude. His open-minded attitude allowed him to get in touch and set partnerships with everybody and every country, a unique skill in the years when Perini was establishing and consolidating its global network. Stefano's ability to cut through cultural differences and understand different mentalities was an indisputable asset."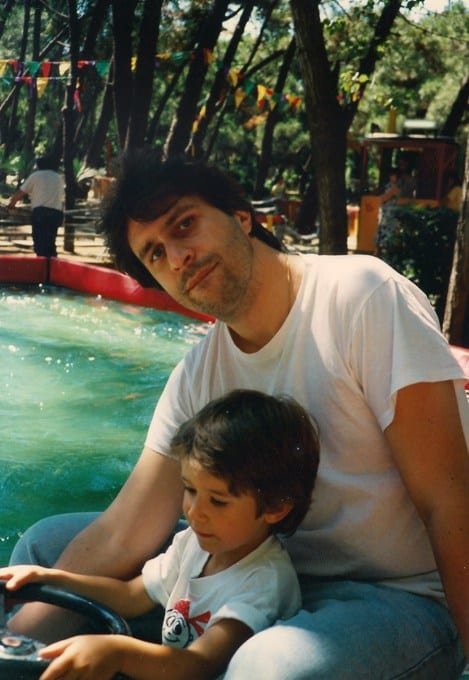 In 1983-84 Stefano's introduction of the latest graphic design and desktop publishing technology revolutionised Perini's promotional activities. Meschi added: "Management had faith in Stefano and gave him opportunities few 20-year-olds could dream of today."
"Stefano was a visionary," according to Marco Dell'Osso, who spent 10 years working alongside him at Perini. He repaid the company's confidence with clarity of thought, creativity and avant garde ideas. He also had the knack of working well with his colleagues – "an authentic person, professional but also generous and human."
One of the biggest tasks was managing the company's presence at trade shows. There was no dedicated tissue exhibition in the 1980s but the giant Drupa dedicated a hall to converting, including tissue. In 1990, Perini had a 100m2 stand at the show and also organised a range of off-site activities which Stefano, by now marketing director, was responsible for.
Walter Tamarri, a colleague at Perini, said: "He was the reason I chose to work at Perini. I happened there 'by mistake.' My application was meant to reach another company. Stefano interviewed me for a potential job and the day after I was on a plane to Drupa 1990, completely unaware of what being part of the organisation of such a show meant! This kind of thing was typical in those years. Interested, curious people did new projects, fearlessly."
That year, Drupa ejected converting from the printing event and created Papro; a specialised exhibition that included tissue. They decided to hold it in 1991, too soon for many exhibitors – and it still did not give tissue its independence from the broader converting business.
Stefano approached Hugh O'Brian, then with PPI and now Tissue World conference chairman, and together they hatched the idea for what was to become Tissue World. The two worked together to set up the first exhibition, held in Nice in 1993.
Under Stefano's management, Perini adopted a low profile with respect to Tissue World. "There was no attempt to dominate," O'Brian said, but instead unstinting support with the company offering its mailing lists and free advertising in Perini Journal to spread the word. The show was a success and, O'Brian says, "Stefano was always proud of his role in creating Tissue World."
Of all his colleagues, Tamarri was perhaps closest to him: "I worked with Stefano for eight years and he was a good person. For me, it's not possible to split the Stefano Santini professional figure from Stefano Santini friend. He taught me everything I know professionally. He was a great pro with a constant, steadfast desire to always do and try something new. Without Stefano, the PR & Communications office at Fabio Perini would never have been built up.
"I am still tied to him. He was a person above everyone and everything else."
Tech. Vantage International's Charles Yip said: "He appeared to me like an artist who wished to make every piece a masterpiece. He was an easy going and flexible man who it was a pleasure to work with. His spirit will always blend with Perini Journal even though he left there a long time."
If this article has focused mainly on the early years of Stefano's career, it is above all because of the impact he had on the youthful tissue industry – not just on Perini but far more widely. As tissue matured, so the opportunities for truly radical thinking dwindled and the excitement faded. Increasingly, Stefano's enthusiasm for tissue marketing declined, though he had stints with Tronchetti and later Gambini.
He also continued to spend hours in Libreria Baroni, his favourite bookshop in Lucca, or just talking with friends. He devoted more time to his passion for music. A chance meeting with Cesar Paul Bigelow, 15 years his junior, led to the creation of Cosa Nostra, an ironically-named punk rock band that had great success in the Lucca and broader Tuscan scene. "He was like a big brother to me," Bigelow said.
Politics also re-emerged as an important interest. In his early days he had been active with Radio Libere (free radio), and he moonlighted for many years as a DJ. He was bitterly disappointed that these anti-establishment radio stations, originally set up to challenge the state monopoly of broadcasting, had been taken over by big business. He was also "enraged at the injustice in our society and our city," according to Matteo Giordano, an organiser for the extreme left-wing Rifondazione Comunista.
"Stefano came up to me in 2007 and asked what he could do to help," Giordano said. He never became a party member but he helped in opposing Lucca's right-wing government. "He was a social politician with high ideals. A noble soul, half punk, half Bohemian."
Giordano also appreciated Stefano's music and at the time of our conversation was organising a memorial concert financed by the sale of a CD of Cosa Nostra music, much of it written by Stefano.
His son, Daniele, now 21, is following in his father's footsteps as a musician, linguist and traveller and shares his eclectic approach to life. "He taught me English, Spanish and Portuguese. He took me to many places – I love travelling because of him. I'm very proud to be his son and I know he was proud of me too."
The two never played music together, though they talked about it just days before Stefano's untimely death in August. But Daniele recalls clearly the first time he heard his father sing. "I couldn't believe it was him singing. He sounded so professional."
Stefano Santini was a man of so many qualities it is impossible to encapsulate his all-too-short life in a few words. I personally knew him more by correspondence and reputation but although we met rarely, he always impressed me with his restless energy and originality. One thing unites all those that knew him, from whatever sphere of activity: his startling combination of brilliance and modesty, intellectual sharpness and personal warmth.