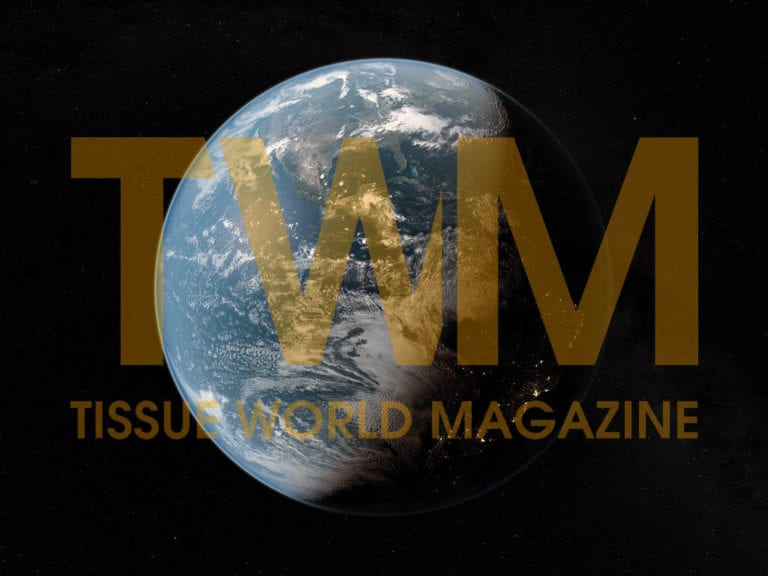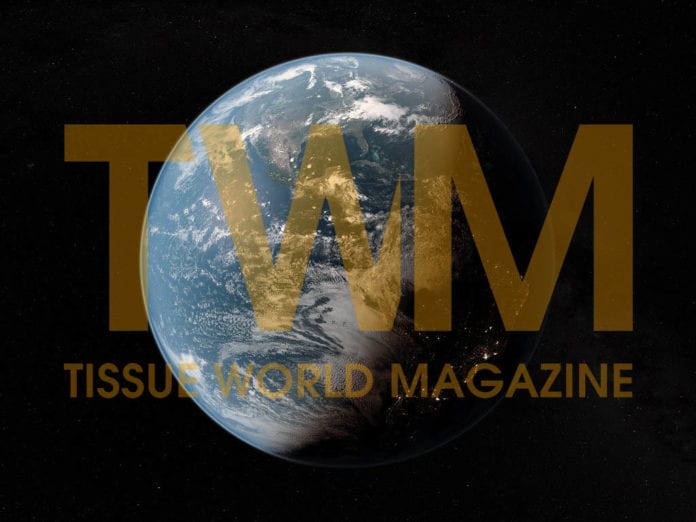 (News from RISI) – Despite being a latecomer to the Chinese tissue paper industry, Lee & Man Paper Manufacturing aims to become one of its top producers.
It is targeting a total capacity of over half a million tpy of the grade, and looks set to achieve that goal before July next year.
The leading Chinese recycled containerboard producer diversified into the hygiene product segment in 2014.
It began with the commissioning of two medium-sized Kawanoe Zoki tissue machines with a combined capacity of 30,000tpy at its Chongqing mill in the southwest of the country.
Last year, the plant brought two large units on stream, each having a capacity of 60,000tpy.
One was supplied by Voith, and the other by Valmet.
Output on the larger TMs are facial and bath tissue products furnished with a mix of bleached kraft pulp sourced from the market and bamboo fibre manufactured in-house on a 165,000tpy bleached bamboo pulp line at the Chongqing facility.
Lee & Man sold 48,000 tonnes of tissue products last year.
Some 90% of them were parent rolls or private label goods, which means they were manufactured under other companies' brands.
However, the remaining 10% were sold under Lee & Man's own brand, which was established last year.
The firm claims that as the products are more environmentally friendly than many on the market, they are well received by Chinese consumers despite being priced higher.
According to the company, net profit generated from its tissue sales reached HK$683/tonne ($88/tonne), higher than packaging products at HK$429/tonne.
The green-label tissue products are currently sold only in the southwestern region, but the company plans to introduce them to the Hong Kong market and to distribute them overseas next year.
To meet growing demand in inland China, Lee & Man is erecting four 60,000tpy Valmet TMs at the Chongqing site.
A company spokesman said the first unit out of the four will commence production in August and the rest are slated to come online before the end of this year.
These four TMs will bring the firm's total tissue capacity to 390,000tpy when they start up.
Its expansion has not stopped there. Lee & Man has ordered a pair of 60,000tpy TMs from Voith for its Jiujiang mill in the inland province of Jiangxi, and signed up Valmet to provide another pair of 60,000tpy units for the Hongmei facility in Guangdong province, which borders Hong Kong.
The contact pointed out that the Voith pair are expected to come on stream before May next year, while the Valmet units will be commissioned before June 2017.
These four new TMs will add another 240,000tpy to the company, bringing its total tissue capacity to 630,000tpy.
However, the company has given a more modest capacity figure after the expansion, saying only that it will be well above 500,000tpy.
Nonetheless, the actual capacity of these large units could be bigger than 60,000tpy each.
According to Valmet, all the TMs that Lee & Man ordered belong to the Advantage DCT 200HS type, which has a width of 5.6 m and a design speed of 2,000 m/min, featuring a 16 or 18 feet cast alloy yankee cylinder.
The Finnish supplier said the TM will have a daily production rate of 222 tonnes when making output at 18g/m² and a 20% crepe ratio.
The industry usually uses 340 days of production per year when it comes to calculating a TM's annual capacity.
With that formula, the machine will be capable of producing 75,000tpy.
The firm possesses a cost advantage by partially integrating the bamboo pulp line and the tissue machines at the Chongqing facility.
The spokesman said it will seek synergy in making tissue products at the Jiujiang and Hongmei plants through harnessing power, steam and the infrastructure at those two existing recycled containerboard mills.
He pointed out that yet more tissue machines are being planned by the company, but he did not elaborate.
According to the environmental impact assessments it submitted to local governments in 2013, the firm planned to build three TMs at the Hongmei site with a combined capacity of 200,000tpy, and at Jiujiang, it aims to erect five TMs that will have a total capacity of 300,000tpy.
Vietnam BM set to start up: Farther afield in Vietnam, Lee & Man is gearing up to start trial runs on a 400,000tpy recycled containerboard machine at a greenfield mill in Hau Giang province at the end of June.
Commercial production on the BM is expected to kick off in July or August.