Tissue World magazine Mill Awards 2019 – the premier awards celebrating excellence in the tissue industry – is now open for entry submission.
An initiative by Tissue World magazine, the awards have honoured tissue manufacturers with proven track records in sustainability initiatives and out-of-the-box marketing campaigns for three years.
The award ceremony will take place on 25 March 2019 at the Fieramilanocity, Milan, in conjunction with Tissue World Milan, the world's largest tissue industry trade show and conference.
There are two award categories up for grabs: "Most Energy-Aware Mill Award" and "Best Tissue Marketing Strategy Award".
Agnes Gehot, deputy event director of Tissue World, said: "We are really excited to be celebrating sustainable and innovative campaigns from the industry at Tissue World Milan 2019 and look forward to active participation from all tissue mills active in the European market."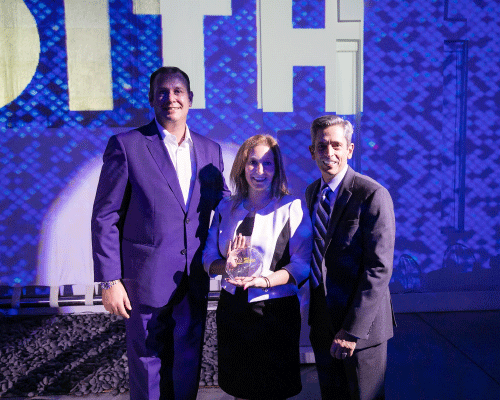 In the previous edition of the awards at Tissue World Miami 2018, Essity bagged the gold for the best Marketing Strategy Award for its communication programme in support of the rollout of its Tork PeakServe towel dispenser.
The winning marketing one-liner is "All clean. All good." ("Tout beau. Tout proper."). Cascades Pro took the first runner-up award in the marketing strategy category for its rebranding effort that created a new company name and tagline.
Resolute Forest Products – Calhoun pulp, paper and tissue operations – was recognised by the Mill Awards 2018 judging team for its significant investments in green technologies and for moving from coal to natural gas power.
Winners of the 2019 awards will receive complimentary tickets to attend Tissue World Milan Conference and Tissue World Aperitivo. Entry submission will close on 28 February 2019.
For more details and to submit an entry, please visit www.tissueworld.com/awards.