Spiraling energy costs, rising inflation, changing labour market forces, and Brexit regulations adding to pandemic restrictions have created issues "we have never faced before at such high levels." Consumer Markets Analyst Simon Creasey reports on the industry's response.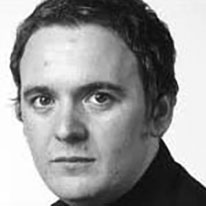 Last year talk of 'shortages' dominated the news headlines. There was a shortage of truck drivers that led to shortages at the petrol pumps and of goods stocked on supermarket shelves. There was a shortage of workers to fulfil numerous different tasks, from picking fruit and vegetables on farms to working in meat processing plants, due in part to issues like the Covid-19 pandemic. In some countries there was also a shortage of energy, which had a major impact on individuals and on businesses, as prices soared and many energy companies went under.
While these shortages attracted widespread media attention, other shortages that are slightly more hidden from the view of the general public sailed under the radar.
In addition to the well documented shortage of labour, there was a shortage of equipment and machinery parts for some industries and there was a shortage of the raw materials needed to make products.
Tissue companies were not immune from the shortage issue. But just how bad did the problem get for the industry, what impact did it have on the ability of companies to produce tissue and towel products as they would normally, and how did these companies deal with the fallout? Most European tissue companies were affected by the shortage of labour and HGV drivers, but the issue was more acute for businesses located in the UK following Brexit, which was dealing with the fallout of many skilled EU workers returning to their home countries or other EU member states.
As Oday Abbosh, Founder and Chief Executive at UK-based Better All Round, explains: "It is no secret that the labour market in general has been more challenging than at any time in recent history, whether that is specifically for HGV drivers or more general labour supply. We are seeing the impact of Brexit filter through in this regard."
It is a view shared by Armindo Marques, Director at UK-based Poppies Europe. "The UK benefitted for many years from a constant inflow of European workers into the labour market," he says. "Since the end of the Brexit transition period in December 2020 this pool of workers dramatically reduced."
Another major challenge Abbosh reports surrounds the availability of raw materials. He says that "pretty much anything" related to fibre has had unprecedented demand, restricted availability and increasing prices over the last 12 months or so.
"For example, the pandemic and the resultant working from home directives have impacted how much paper is available for recycling impacting recycled tissue paper availability and pricing. At a time when most manufacturers are looking to make their product portfolio more sustainable, it's no surprise that we are seeing demand impact supply."
Marques says his businesses' operations have also been affected by supply chain issues surrounding the sourcing of raw materials.
"Packaging has been a real struggle to source," he says. "Even the simplest of the cardboard boxes has become a problem with some board grades just impossible to find and the lead times five times longer than normal. Plastics have seen the same trend, especially polypropylene."
Also in high demand and short supply are all-important machinery parts. Abbosh says the company has experienced "significantly longer lead times and shipping/container costs at unprecedented highs from the Far East".
Not all companies in the sector have been adversely affected by the shortages, which appear to have blighted some countries more than others. Pau Vila, Transformation Manager at Spain-based LC Paper Group, says there have been no real issues in his country relating to the availability of pulp as the pulp his company uses comes mostly from Spain, but there have been some problems surrounding the availability of certain chemical products.
"Some of them are very specific and just a few suppliers carry them, so a failure in the supply chain of a certain supplier of key chemical products can result in the inability to source that essential product for tissue paper manufacturing," says Vila.
"Fortunately the delays we have suffered in delivery of key chemical products have been of just a few days, so we have been able to reschedule our production planning to avoid disruptions. We are also suffering difficulties to cover labour vacancies, but up to this moment they have not been relevant enough as to halt the production."
The one challenge that almost all tissue companies say they had to grapple with over the last 12 months was the spiraling cost of energy, which has shown little sign of abating as we move through the first quarter of 2022.
"The unprecedented price of gas and electricity has created situations we as an industry have never faced before at such high levels and continued to escalate throughout the months from spring through to year end," explains Paul Fecher, Founder and Chairman at UK-based Northwood. "No matter how one uses hedges to mitigate, the spot amount left unhedged has been so dramatic that the businesses have no choice but to face price increases as the UK government is doing nothing to assist industry cope with these external effects."
As Fecher points out there is only so much businesses can do to mitigate against some of the challenges the industry has encountered over the last 12 months. On the labour front, Abbosh says his company was forced to review its remuneration structure to reflect the changing demands of labour market forces.
"Whilst the HGV driver issue has affected us, we have learnt to become nimbler in our logistics operations to accommodate shortages," he explains. "Although the story has disappeared from the national newspaper headlines, it is an issue we continue to deal with, so we will just have to keep on adapting."
Marques says the labour shortage also created a major challenge for Poppies because following the acquisition of the facial tissue division of Terinex at the end of 2020, in addition to the company enjoying further organic growth, 60 more members of staff needed to be hired. "To tackle this challenge Poppies adapted its recruitment strategy along with rewarding loyal employees," he says. To counter raw material shortages, Armindo says that for the company's facial tissue lines it reviewed "some of our skillets and tried different types of board to maintain supply. Of course, this did come at a cost, not only the increased price of the raw material, but the loss of efficiency in the production lines that had to run on unoptimised material along with all the testing time involved".
To get around its sourcing problem Abbosh says Better All Round moved many of its paper supplies from the Far East closer to home, largely due to inflated shipping container costs.
"This brings the benefit of lowering the carbon footprint of products, but it does make accessibility to alternative fibres such as bamboo more challenging," he adds. "Consequently, we have been investing in innovations and circular working practices to make our products more environmentally friendly, and we are excited to be able to reveal more on this in 2022."
This avalanche of issues hitting the industry all at the same time has inevitably contributed to price increases across the category. Vila says his company's market data shows the mean parent reel price increased significantly, from 950€/TN in August last year to 1200€/TN in November. "That is not due to the shortages of raw materials, but due to the price increase on those raw materials coupled with the cost increase on energy," he says.
Vila adds that last year the company's energy costs in Spain skyrocketed from 85€/MWh to an eye-watering 280€/MWh and as a result of the increase in energy, raw material and transport costs incurred by the business it has been forced to pass these price hikes to the company's customers.
Fecher says that his business has also already shared some price increases with its customers. He looked at a number of ways of mitigating inflationary pressures impacting the business and will continue to explore options, but there is "no escaping the fact that we will continue to see the serious need for price increases as the businesses adjust to the new realities of inflation the likes of which very few of us have lived through in modern times".
He adds: "With governments speaking of inflation at around 5% [which] is a joke we are all experiencing double digit inflation and this needs to be realised and passed onto the consumers throughout the supply chain."
Abbosh agrees that due to the combination of different inflationary pressures hitting the sector even those businesses that have not yet imposed price hikes will find it necessary to do so in the future.
"We have a range of pricing mechanics in place to deal with adjustments in price as needed, and we are working collaboratively with our customers in this regards given everyone is facing the exact same pressure points," he says. "There are multiple pressures on all elements of manufacturing of paper products and it is inevitable that we will see prices rise in the market."
Of course, pushing these rises through is not without its challenges. As Marques acknowledges: "It is always difficult to increase prices, especially in the 'away from home' market where the norm has been prices going down for decades and made possible by investment in technology.
"But this time around there is no gain of productivity that could contain the inflation. Prices are going up due to the strong imbalance between the offer and demand in such a short period of time that there is nothing that can be done to offset it. Poppies had to put prices up to the customers, we had no choice, however we kept the increase as low as we could."
While tissue companies can offset some of the shortage issues affecting the sector by putting in place some of the workarounds highlighted above, the major ongoing issue for energy intensive businesses is the political situation surrounding the gas supply in Europe.
This has still not been resolved and the energy crisis looks set to continue, particularly during the first quarter of 2022, when demand for energy is naturally higher over the last few months of winter. Marques does not expect a resolution to this issue to come any time soon and as a result he fears that the industry could be in for a bumpy ride in the months ahead.
"2020 was horrible, 2021 was difficult, 2022 the battle continues…" he says.