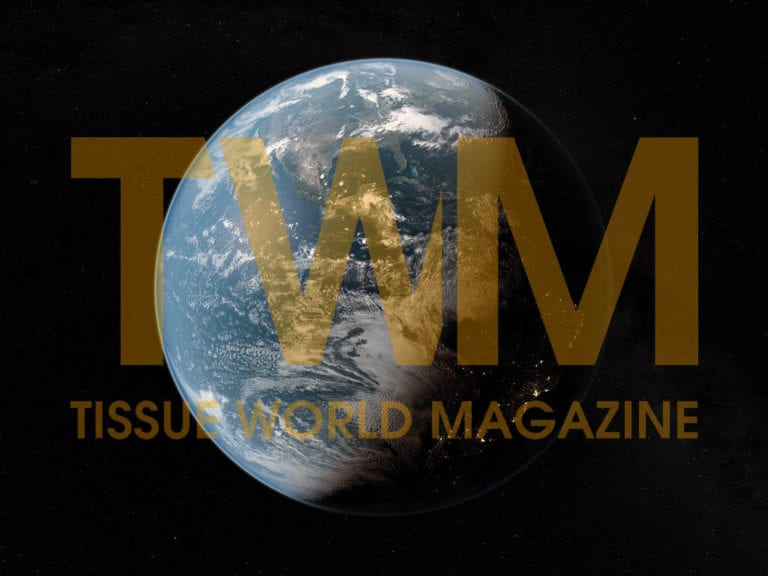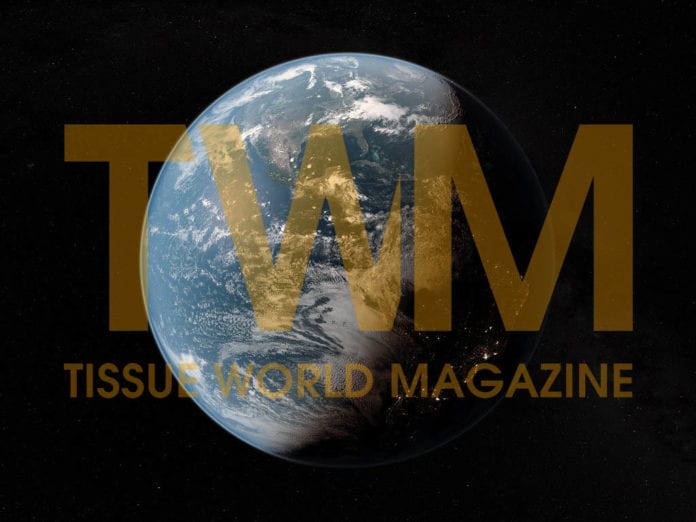 As Latin America's star economy, Chile is a well-developed and stable country where per capita tissue consumption reaches 10/11 kilos annually. Tissue World magazine editor Helen Morris meets SCA's Gonzalo Diaz
The volume of traffic on route from Santiago to SCA Chile's plant is evidence of just why the country has been a leader in the Latin American region for so long. Chile's economy has grown by around 5% a year since the late 1980s and if this area of Santiago – packed with plant after plant of the region's key manufacturing giants – is anything to go by, it will continue to do so.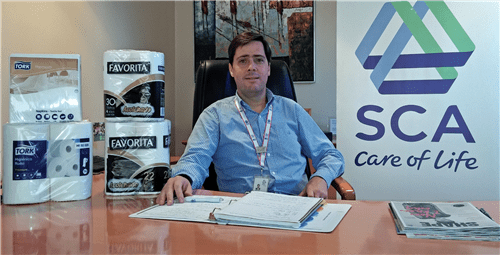 In his office managing director Gonzalo Diaz speaks quickly and enthusiastically in English throughout our interview. SCA has been in Chile since 2001 for feminine protection products and since 2003 for tissue products with the Favorita and Tork brands. It purchased the remaining shares in Papeles Industriales S.A. (PISA) from its joint venture partner in 2012. Following that share purchase, SCA changed the company name from PISA to SCA Chile S.A.
In addition to SCA, CMPC, Kimberly-Clark, FPC Tissue and some converters participate in the Chilean Tissue market which combined is the fifth largest tissue producer in Latin America.
SCA has three PMs (supplied by a number of suppliers but primarily Voith), and converting production to supply finished products to the local market. It went out of the baby diaper market five years ago whilst also going into incontinence business with the Tena brand after seeing an opportunity for the sector in Chile's increasingly ageing population. Of the Tissue business, 60% are consumer products and 40% AfH. Mother reels are exported as a small additional to its business primarily to customers in Venezuela, Peru and Argentina. Diaz says SCA exports to fill capacity and this is a "functional sale, it's not the core of our business". "Supplying locally here in Chile is our main focus."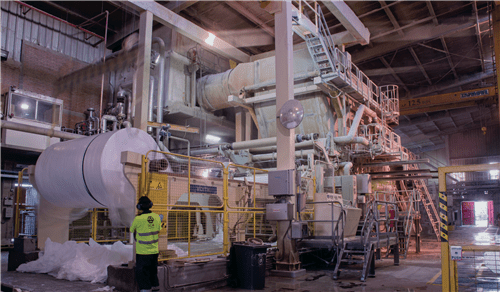 The Chilean tissue market – like Chile itself – is unique amongst the rest of Latin America. The country – which from north to south extends 4,270km and yet only averages 177km east to west – has seen economic stability for many years.
The route to market is also unique when compared to the rest of Latin America as Chile is made up of just three main supermarkets (the only international owned by Walmart).
"It's a very atomised market," Diaz says. "It's very well developed, both the tissue market and Chile. GDP is US$20,000 per capita, which makes it the richest country in this region. We have economic stability and so tissue consumption is regular and stable. Per capita consumption is 10/11 kilos per annum." Chile's 18m population is growing at a rate of just 1.5% and Diaz adds that people are having fewer children: "It's the same as in Europe, we have more old people than young people."
Diaz adds that AfH is more active in Chile than retail, "AfH isn't so old in Chile so there's lot of potential for us."
The global tissue market is growing at an annual rate of four percent. In Chile, CMPC has a tissue market share of between 70-80%. "Generally growth here is in line with the country's economic growth and so because we've seen economic stability and disposable income AfH has been growing very quickly, especially over the past three years," he says. "There's a lot of competition."
'Transportation is efficient, and disposable incomes are high as Chile sees its middle class increasing more and more.'
During the interview, Diaz references tissue markets in Europe and America as well as those markets in Latin America. Just how influential are these areas for SCA Chile? He says that prior to SCA buying into PISA, the company was a family-owned business that started AfH in Chile, having copied the model from Europe and America. While the business looks at the Mexican and Columbian tissue markets, for AfH "of course we compare and look at the trends in Europe and America".
He adds the business "very much follows SCA's global business model about long term sustainable growth." The business will grow through launching new products and being innovative. "That is key for growth here," he says. "It's about colour and quality and advertising. We are also strengthening our brands and aligning them with SCA's worldwide strategy: we don't have an aggressive growth strategy but we will continue to develop brands like Tork and Favorita to strengthen our position here. It's about value-added growth, not aggressive growth."
An example of value-added tissue, he says, is the company's incontinence products, which make up 10% of the Chilean market. "There is room for innovation. We're looking at scented tissue, etc. And our brand is more economic in focus now, for example our two ply brand Favorita." The business also launched recycled two ply products last year after it observed the market demand moving from one to two ply. "People want a softer product so we are responding to that," he says. "Two ply here now is good quality. Of course in Europe three, four and five ply are softer, but compared to the rest of Latin America it's a good quality product and it's affordable for Chileans."
"We tried to launch a brown recycled paper like the USA AfH producers have done, but it wasn't popular. People in Chile value whiteness."
He says FSC isn't so popular: "People are slowly becoming more aware of it but they're not willing to pay more for it. People here value whiteness, they see it as cleaner .. we tried to launch a brown recycled paper like the USA AfH producers have done, but it wasn't popular. People here value whiteness."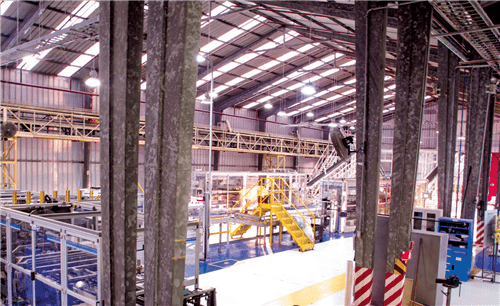 Diaz adds there's no need for the business to invest in another machine: "We will take advantage of SCA's global scale and efficiency," he says. "We're very aligned with this strategy and growing in emerging markets in a stable way.
One of our main challenges is to gain market share in incontinence: "The population is growing older here and incontinence is a key opportunity for SCA who is the leading player in this category globally. We also want to be stronger in terms of branding and strengthen our Tena, Tork, Favorita, brands through innovation." Efficiency is also key: "We need to be as energy efficient as possible, not just in terms of our machines. This is key because energy here is very expensive as Chile doesn't have oil or coal as a country, so energy costs are very high."
"We will continue to develop and build the SCA global brand here – we have a family-owned history which isn't common in Chile," he adds. "Latin American culture is very different from Europe's so SCA's values are good to have here. Their mentality is very stable and so we look at the long term and take things step by step."