Flexible High Performance Palletizing, Customized Conveyor Technology and System Integration
Langhammer GmbH is a leading supplier of transport and palletizing systems. The company specializes in production logistics. Langhammer's particular strengths lie in the modular design of their units in the areas of palletizing, pallet transport, and consumer goods handling technology. The portfolio includes individual customer-specific automation solutions for various in-dustries. These include first and foremost the tissue and baked goods industries but also the food, chemical, and cosmetics industries. Langhammer maintains facilities and offices in Germany (headquarters) and USA (Langhammer North America in Pittsburgh, PA). The company belongs to the Business Unit Product Solutions and is part of the Business Area Logistics Systems belonging to the international technology group Körber.
Space Saving Palletizer Solution
Articulated Arm Robot and Layer Gripper – Langhammer AR500 and TheWave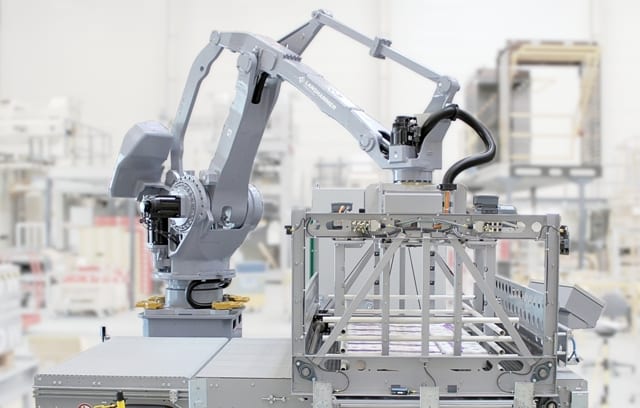 With the simplest programming you get the most space saving and product-friendly solution available worldwide. Discover what the combination of the articulated robot AR500 – with either Siemens or Rockwell controls – together with the space saving layer handling system TheWave can do for you.
• easy programming and maintenance directly via PLC: no previous robot programming skills required
• optimal use of space and considerable space savings due to the compact design
• highly flexible palletizing solution allows unlimited layer configurations
• layer weight of up to 440 lb/200 kg possible
• gentle product handling of complete layer
High Speed Palletizing Langhammer Layer Palletizer PA8 – Allrounder With Multiple Benefits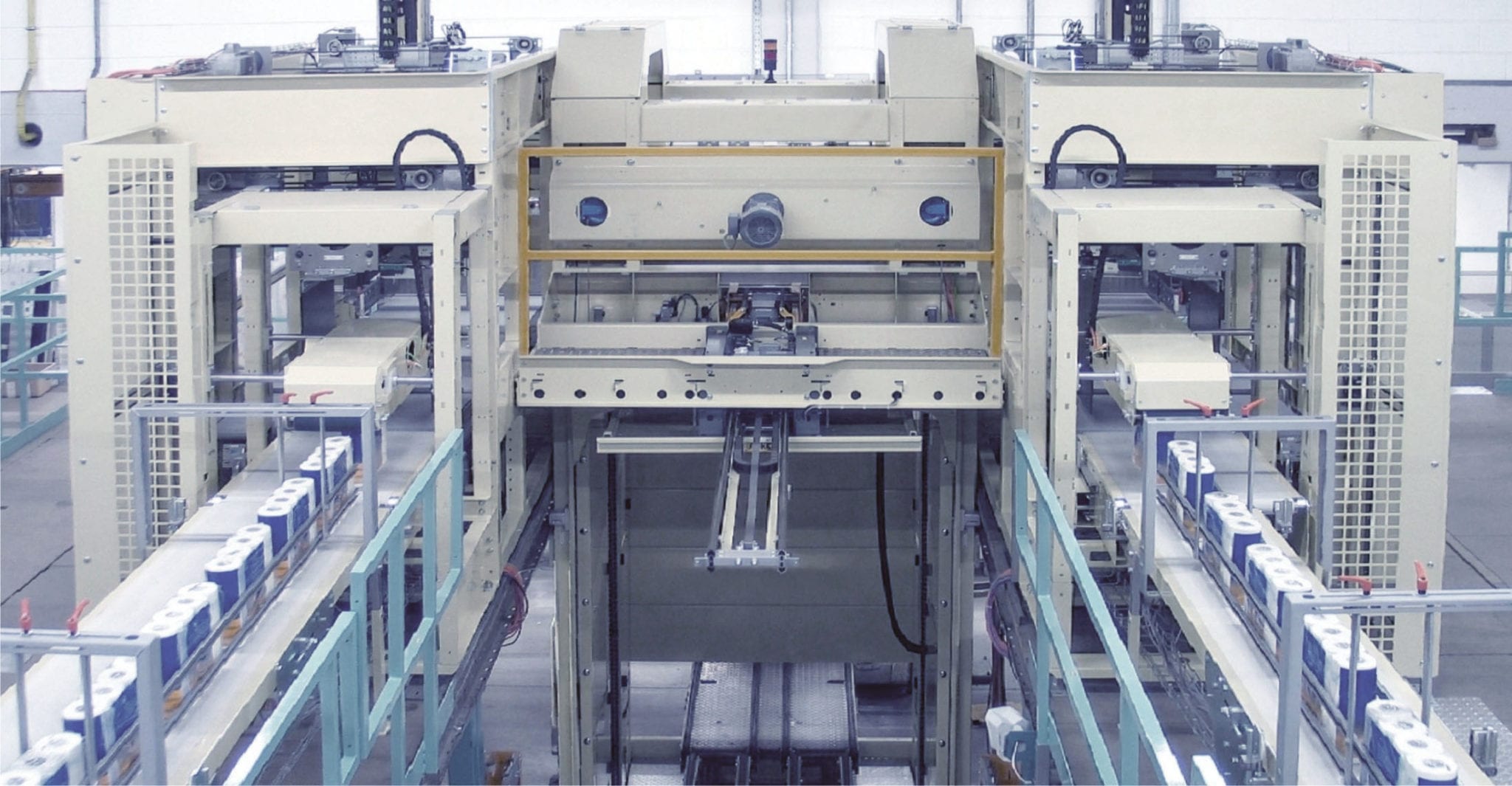 The high speed PA8 palletizer is powerful and very compact and thus particularly suitable for highest palletizing performance of bundles, boxes, and containers.
• up to 200 packs or up to 10 layers per minute at up to 100 pallets per hour are possible
• the accurate operating principle ensures the direct production of sales pallets
• simpler and faster product change due to tool-free format changeovers
• the modular design allows for the adaptation to many different requirements
• the open controls concept makes the installation of new pallet stacking patterns possible at any time
Flexible Palletizing Langhammer Linear Robot LR03 – Ideal for Bundles, Boxes and Displays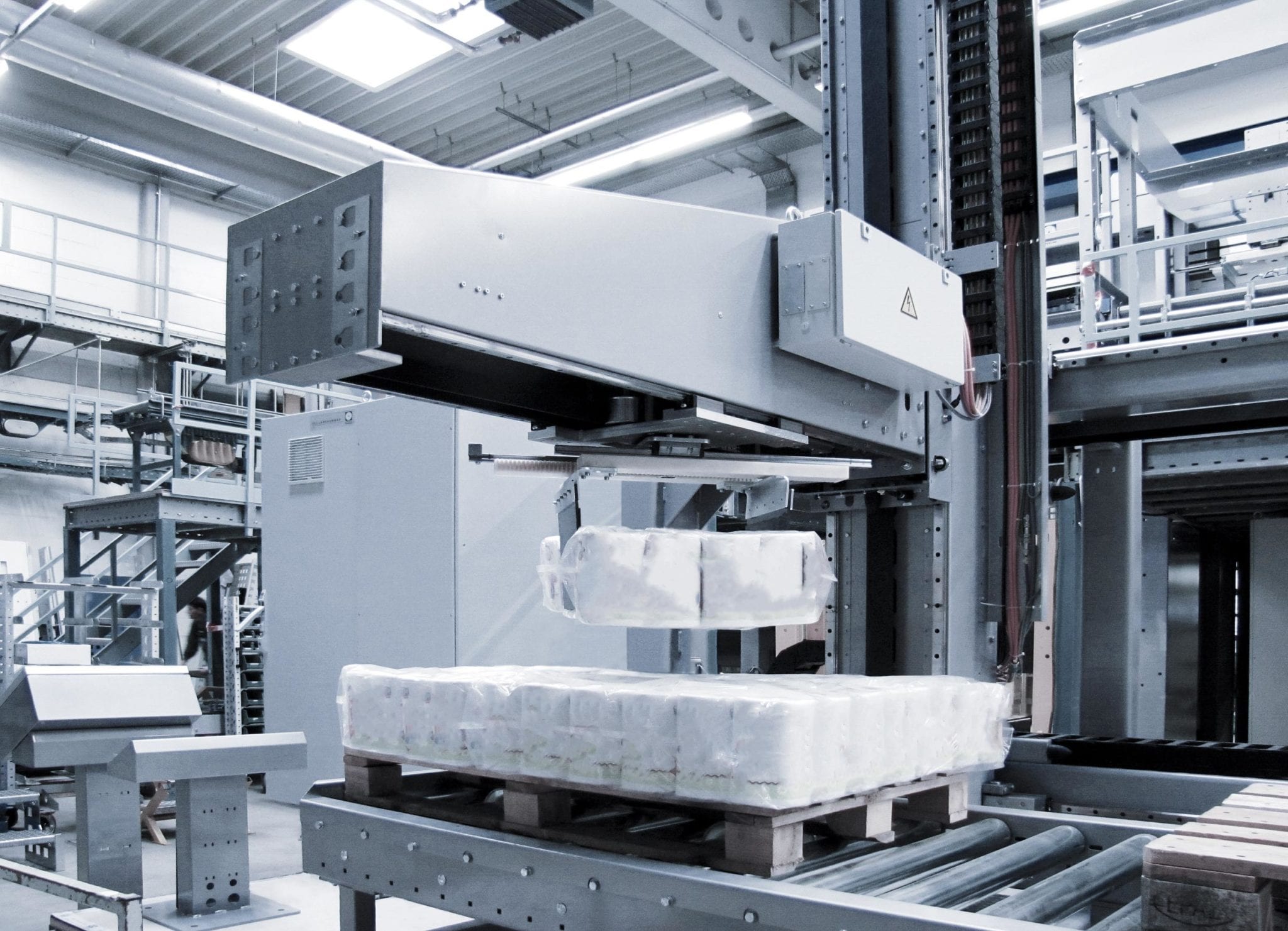 The flexible Linear Robot LR03 is an economical solution for palletizing almost all products within the consumer goods field and is ideally suited for palletizing foil bundles, boxes, bags and containers.
• conversion of braking energy into electricity conserves resources and the environment
• simple and inexpensive installation, since no foundation is needed
• easy operation due to clearly defined workspace
• flexible use due to the compact and modular design
• the open controls concept makes the installation of new pallet stacking patterns possible at any time
To complete our service we offer system integration solutions from a single source, hardware and software as well as customer service, troubleshooting, hotline 24/7 and spare parts.

We are there for you, when and where you need us!
Quality, reliability, process stability and a long life cycle – that's what palletizing robots from Langhammer stand for. A variety of infeeds and gripper systems make it possible to palletize almost any product. Due to their quick changeover times when it comes to different formats our palletizers are especially suited for handling high volumes and diverse packaging formats. Be it the stand-alone version or integrated in a palletizing center – high availability and a reliable high level of performance are the core characteristics of Langhammer machines.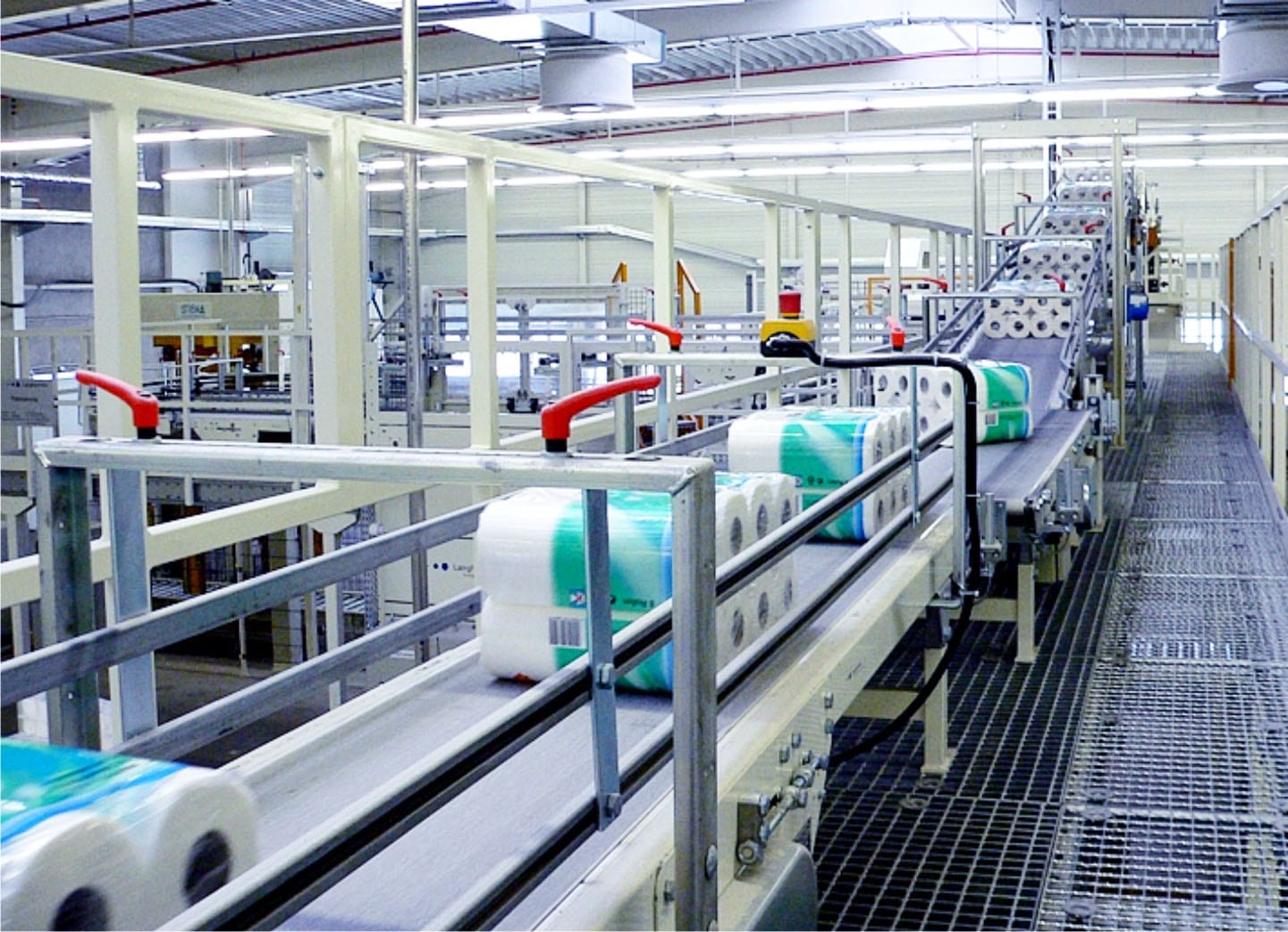 Optimizing material flow results in faster cycle times, higher process exactness as well as improved working conditions, while at the same time reducing costs. Langhammer designs and builds tailor-made conveyor systems for inner plant transport tasks. Our conveyor units transport our customer's products to any given position within the plant – from processing to the warehouse, from the warehouse to shipping. Your unique and individually planned transport and conveying installation evolves from a multitude of Langhammer standard components.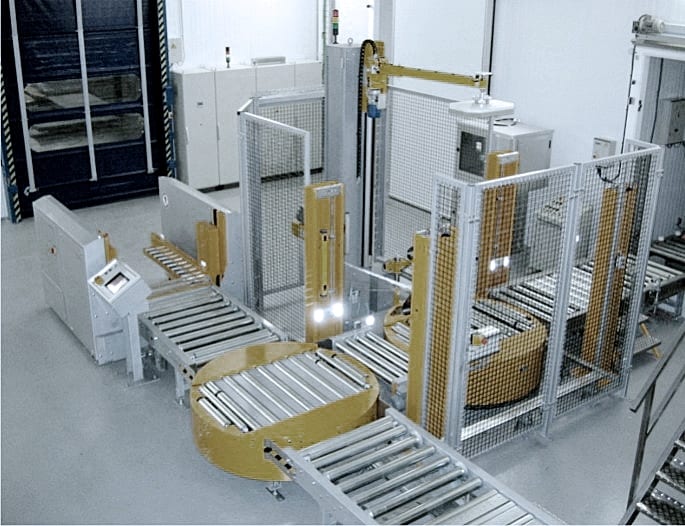 Increasing productivity, optimizing processes and saving costs are factors which determine market success. An exact functioning system harmoniously integrated in a complete inner plant logistics forms the basis for optimal material flow. We are continually improving our components and adapting them to the needs of our customers to be able to constantly satisfy growing demands and requirements.

https://www.langhammer.de/en/home.html