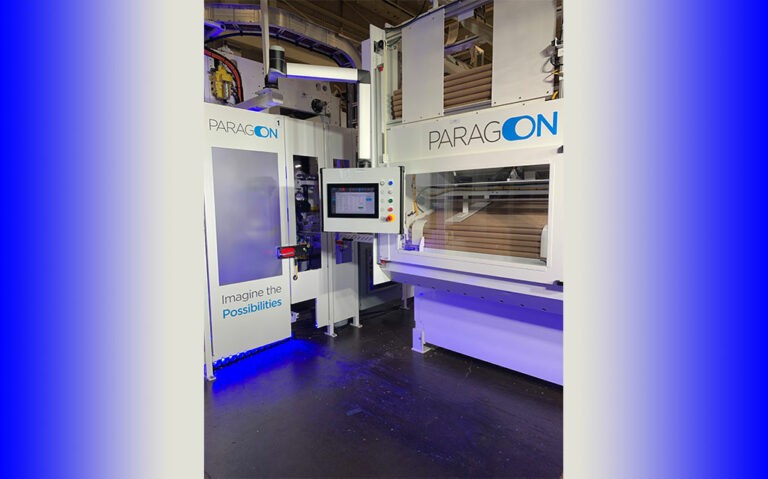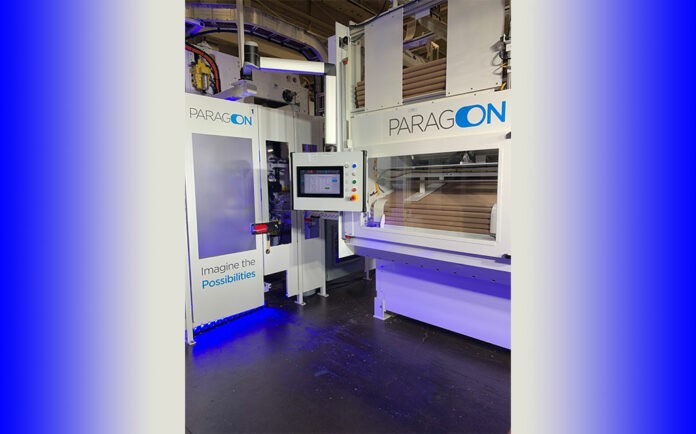 PCMC has launched Paragon, its latest rewinder with a patent-pending centre surface design the supplier said produces "superior caliper, bulk and diameter flexibility".
Log winding takes place in a new concept nest comprising of a winding drum, winding belt, compound-motion rider roll and centre drives.
Andrew Green, PCMC Vice President – Tissue and Folding, said many of Paragon's subsystems are enhanced technology taken from the company's Forte rewinder.
"For example, Paragon provides enhanced web handling and grade changes are mainly recipe-driven," he said.
"Specially designed tools guide fast calibrations. Like the Forte rewinder, Paragon has an intentional open access design, resulting in superior accessibility."
He added that the rewinder is a "completely new method of tissue rewinding … it is radical only in the sense that we made the wind nest as simple as possible.
"Usually when you increase a machine's speed you sacrifice ease of use, but we know customers want both.
"With Paragon we created a machine capable of higher speeds and easier to operate."
Paragon also has Industry 4.0 tools and includes a new Smart Touch human machine interface.