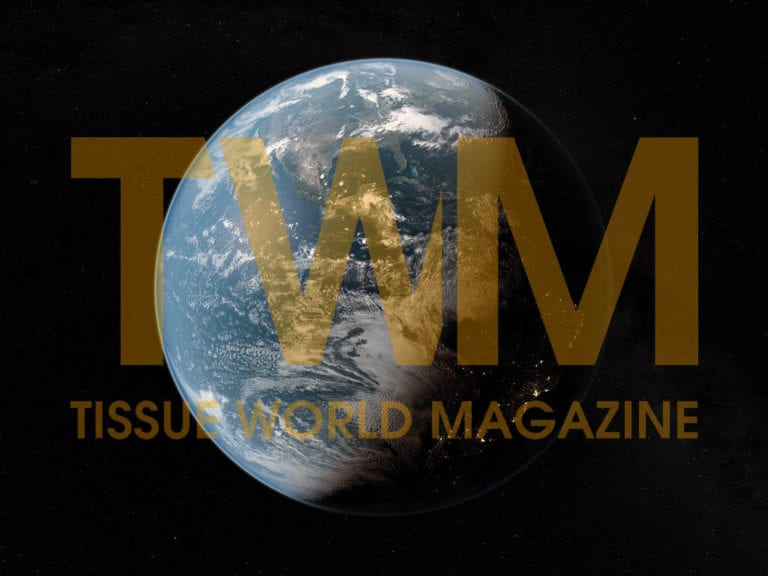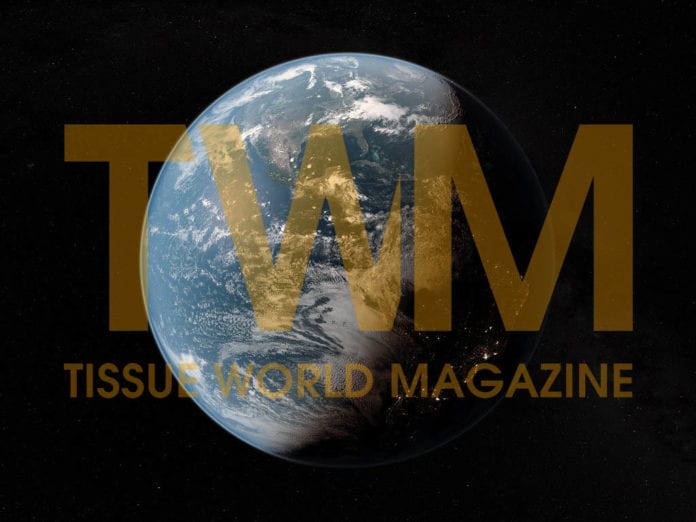 JAPAN
Tokushu Tokai tests new tissue machine in Japan
(News from RISI) – Tokushu Tokai Paper has kicked off trial runs on a new tissue paper machine at its Shimada mill in Shimada city, Shizuoka prefecture, Japan.
The 2.2m wide unit, PM 1, has a daily production rate of 50 tonnes, or 18,000tpy.
It will produce high-quality grades for converting into value-added products, such as hand towels and coffee filter paper.
The firm plans to erect another, similar machine, PM 2, at the plant, with startup scheduled for December next year.
With the investment in the two new PMs, the company aims to retire two 18,000tpy units at its Yokoi facility, also in Shimada, which manufacture similar products.
Such a scrap-and-build strategy is common in the Japanese paper and board industry, and is aimed at avoiding causing negative impact on the domestic market due to overcapacity stemming from new machines.
A company spokesman said, however, the exact schedule for retiring the two old machines has not yet been hammered out.
He pointed out that the firm is expected to cut energy costs by Yen 400 million ($3.4 million) per year following the replacements of the old units with the new PMs.
---
JAPAN
Daio to hike tissue paper prices in Japan
(News from RISI) – Japan's Daio Paper has announced a price hike for its tissue range, effective on deliveries from 21 January.
The firm has put the hike at a minimum of 10%. It cited increased material costs consequent to the huge decline of the yen against the dollar as the main driver of the hike.
Like most other leading Japanese papermakers, Daio has also announced a 10% hike on its graphic paper range, though that one is scheduled on deliveries from 1 February.
---
CHINA
Hebei Xuesong Paper boosts capacity
China's Hebei Xuesong Paper has boosted its capacity after it signed for its second Intelli-Tissue® 1200 EcoEc tissue machine supplied by PMP Group.
TM2 has a reel trim of 2,850mm, a design speed of 1,200m/min and capacity of 60tpd.
It is the twin line to TM1 which was successfully started up in April 2014 and achieved maximum production capacity five days after start up.
Hebei Xuesong Paper was founded in 1987 and produces high-quality tissue products under the Xuesong brand.
PMP will provide a stock approach system, Intelli-Tissue® 1200 EcoEc machine, mechanical drives, electrical drives, a lubrication system, a steam and condensate system and PLC.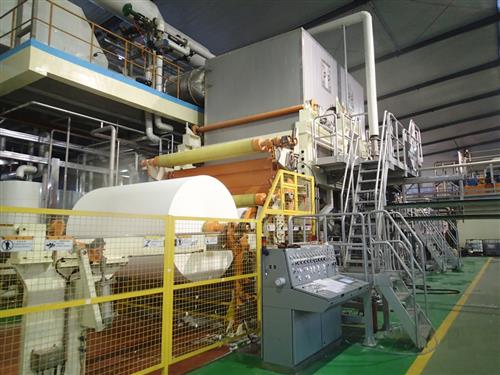 ---
CHINA
APP completes 20MW solar project
Asia Pulp & Paper has completed a 20MW rooftop solar project at its site Gold HongYe tissue mill in Suzhou, China.
The panels cover around 300,000 square meters (the equivalent of 42 football fields), creating one of the world's largest rooftop solar installations.
Madam Zhai, deputy chief executive at APP China, said: "Investment in renewable energy in China continues apace and we are proud to be a part of growth in the sector. Our rooftops are helping to reduce the country's carbon emissions while at the same time supplying power to the local community."
The site produces toilet paper, box facial and interfold facial tissue products, jumbo roll toilet and hand towel and wet tissue products.
Gold HongYe Paper Group is a subsidiary of APP. The company operates four papermaking mills and sixteen processing plants across China and employs more than 13,000 people.
It produces more that 500,000 tonnes of base paper and 600,000 tonnes of finished goods.
---
CHINA
Zhejiang Jingxing Paper starts up TM
China's Zhejiang Jingxing Paper has successfully started up an Andritz-supplied tissue machine with an 18-foot steel Yankee.
Based in Pinghu city, Zhejiang province, China, the PrimeLineST C8 machine produces high quality facial wipes and toilet paper grades.
It has a design speed of 1,900m/min and a paper width of 2.85m.
Start-up of a second Andritz tissue machine for Zhejiang Jingxing Paper has been scheduled before the end of this year.
---
CHINA
Yunnan Yunjing resumes pulp and tissue production after earthquake
(News from RISI) – Yunnan Yunjing Forestry and Pulp Mill has resumed production at its pulp and tissue paper mill in Jinggu county in China's southwestern province of Yunnan.
The facility was closed right after a strong earthquake hit the area on October 7.
The plant, located just 30 km from the epicentre of the quake, has reported no casualties and no apparent damage to the equipment. But it decided to shut the plant nonetheless to carry out a thorough inspection.
A company source said that the two bleached hardwood kraft pulp lines with a combined capacity of 195,000tpy and a 30,000tpy tissue machine at the plant have resumed normal operations after restarting a week ago.
---
CHINA
China's C&S Paper to relocate 10,000tpy tissue PM to Zhejiang province mill
(News from RISI) – China's C&S paper has decided to move a 10,000tpy PM located at a mill in Zhongshan city, Guangdong province to another mill in Jiaxing city, Zhejiang province.
The PM, which started up in 2004, is the only one at the Zhongshan site, which also runs several converting lines.
It has a width of 2.66m and a design speed of 600m/min, and was supplied by Kawanoe Zoki.
The destination Jiaxing mill in the eastern Chinese province of Zhejiang presently operates two Kawanoe Zoki tissue machines with a combined capacity of around 22,000tpy.
A specific timeline for the move has not been announced yet.
After the relocation, jumbo rolls from the firm's other mills in the southern province of Guangdong will be shipped to the Zhongshan plant for processing.
The firm explained that its capacity in South China increased greatly in 2014, while its tissue supplies have been short in East China.
Last year, it started up two 60,000tpy tissue PMs at a new mill in Guangdong province's Luoding city, boosting the company's total tissue capacity to around 450,000tpy.
Each of the identical PMs has a width of 5.6m and a design speed of 1,900m/min. The first came online in May, followed by the second in November.
C&S also runs tissue plants in Guangdong, Sichuan, Hubei, and Hebei provinces with a combined capacity of around 298,000tpy.
---
CHINA
Vinda boosts tissue capacity to almost one million tpy in 2015
(News from RISI) – Vinda International Holdings plans to build three new 30,000tpy tissue PMs in China in 2015, raising its total tissue capacity to 980,000tpy.
One of the three will be installed at a mill in Deyang city, Sichuan province. The other two will go to the firm's plant in Laiwu city, in Shandong province.
All the PMs are planned to start up in the fourth quarter this year.
Moreover, the firm is mulling over building new mills in southern and central China to support long-term development in the country.
But no details about the new facilities have been revealed yet.
Vinda currently operates eight mills in China, and has a total tissue capacity of around 890,00tpy. This includes 130,000tpy of capacity added in 2014.
Despite the current oversupply pressure on the Chinese tissue market, the Hong Kong-listed tissue maker believes that ongoing urbanisation, the aging population and the loosening of the one-child policy will continue driving growing domestic consumption of quality hygiene products, including tissue paper, in the long run.
Vinda has also enjoyed booming online sales of its tissue products due to thriving e-commerce China.
Last year, online sales accounted for about 7.0% of the firm's total sales volume – a quick rise from 2.6% in 2013.
Vinda reported a sales income of HK$ 8 billion for 2014, up 17.5% year-on-year.
Its net profit also increased, by 9.3% to HK$ 593 million.
---
CHINA
China's Hengan starts up new 60,000tpy tissue PM in Hunan province
(News from RISI) – China's Hengan International has started up a new 60,000tpy tissue PM at a mill in Changde city, Hunan province.
The commissioning has raised its total tissue capacity to 1.03 million tpy.
The machine, which came online in January, was supplied by Andritz.
It has a width of 5.6m and a design speed of 2,000m/min.
An identical tissue PM was fired up at the same plant in 2014.
The firm will start running six more 60,000tpy tissue PMs in 2015 and 2016.
A pair will go to its mill in Chongqing municipality.
Another two units are planned for the Weifang plant in Shandong province, and the remaining two will be installed at the Wuhu mill in Anhui province.
Hengan ordered the eight PMs in 2012, and originally planned to bring all of them online by 2015, with the first one coming on stream in 2013.
However, its aggressive expansion schedule was slowed by growing oversupply pressure in the tissue segment in China.
---
RUSSIA
Syassky mill to install new tissue PM in western Russia
(News from RISI) Russia's Syassky pulp and paper mill has signed up Toscotec to supply a new tissue line at its mill in Syasstroy, in the Leningrad region.
The new 125tpd tissue machine will have a trim width of 4.2m and a maximum speed of 1,400m/min.
The crescent former tissue machine will be fitted with a single layer headbox, a single press configuration with suction pressure roll TT SPR1045, a 12 FT diameter Steel Yankee Dryer TT SYD-12FT and a reel section TT Reel-P. The PM will use virgin pulp as raw material.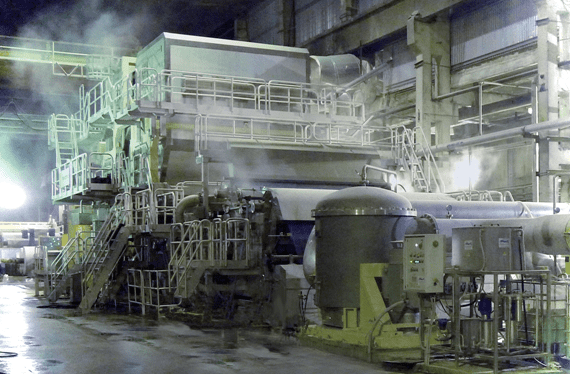 The new unit is set to come on stream in the first half of 2016. It will replace the existing 20,000tpy PM3.
Toscotec will also deliver the approach flow system, the stock preparation plant, gas heated hood and steam and condensate system from Toscotec associate Milltech, as well as the electrification and control system. Engineering and services such as erection supervision, training, commissioning and start-up assistance are also included in the order.
The value of the investment was not disclosed.
The Syassky mill houses three tissue machines, which manufacture some 85,000tpy of paper.