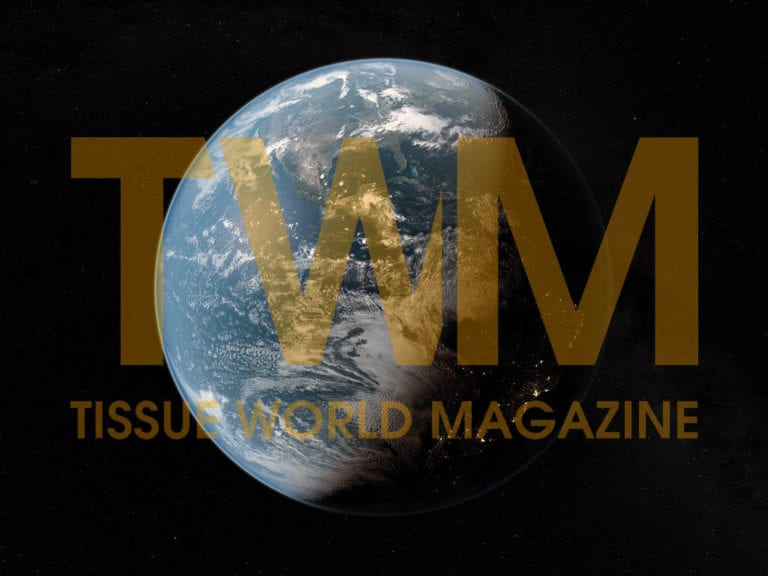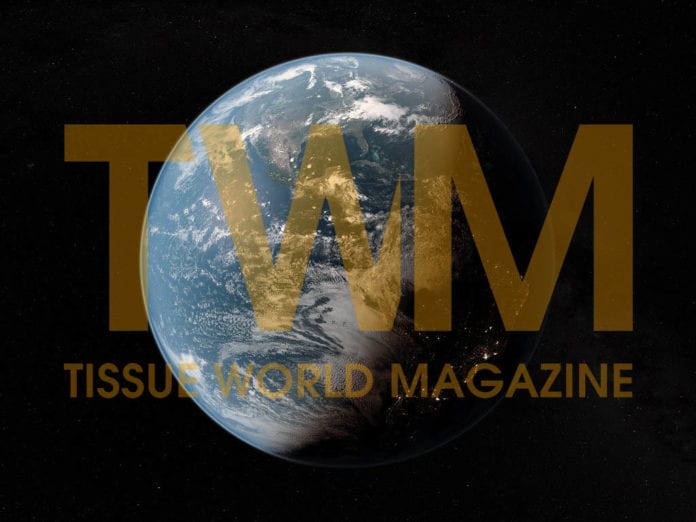 Global
KP TISSUE AND KPLP BOOST EBITDA BY 8.1%
KP Tissue has reported EBITDA of $31.7m compared to $29.3m a year earlier in its Q2 2013 results.
The Canadian tissue manufacturer released its results and those of Kruger Products (KPLP) reporting revenue of $246.8m compared to $231.3m in Q2 2012, an increase of 6.7% year on year.
Mario Gosselin, chief executive of KP Tissue and KPLP, said: "Our results for the second quarter were very solid, and we are particularly pleased that our EBITDA reached $31.7m.
"As we expected, our Canadian branded businesses reported higher sales when compared to the first quarter of 2013 due to a shift in promotional activities."
The company increased its market share in all consumer product categories and Gosselin said that market acceptance of its TAD products "is as we have anticipated".
The start-up phase of the company's TAD facility is progressing as planned.
He added: "Margins have been somewhat impacted by rising commodity prices, fibre in particular, but these were not unforeseen… demand for our TAD products in the private label market in America is strong, and interest continues to build."
However, he anticipated that higher commodity prices for pulp and energy will further impact the company's third quarter results.
'Margins have been impacted by rising commodity prices, fibre in particular… demand for our TAD products in the private label market in America is strong, and interest continues to build.'
Mario Gosselin, chief executive of KP Tissue and KPLP
---
KADANT LAUNCHES HIGH-PERFORMANCE DOCTOR BLADE LINE
Kadant UK has launched its nanotechnology enhanced composite doctor blade line.
The new line incorporates patented nanotechnology enhanced resins that allow for the composite resin matrix to be manipulated on a molecular scale to produce high-performing, wearresistant doctor blades.
Michael Draper, research and development manager at Kadant UK, said: "The results from mill trials in Asia, Europe, and North America, as well as our own laboratory testing, have exceeded our expectations with respect to nano-blade performance and operating characteristics.
"The advances in matter manipulation, from microtechnology to nanotechnology, have allowed us to further enhance the performance of our doctor blades on the toughest applications, including stickies removal from lead-in paper dryers, hard-rubber wet end rolls, and critical positions on press rolls."
The nanotechnology-based doctor blades feature increased stiffness, increased resistance to chipping, improved inter-laminar bonding, and a lower coefficient of friction compared to conventional blades.
As a result, roll surface cleaning is improved and doctor blade life has been shown to increase significantly compared to that of conventional blades.
The company said the high-performance doctor blade results in fewer blade changes and the potential for reduced operating costs while enhancing overall doctoring and machine efficiency.
Kadant UK is a subsidiary of Kadant and based in Bury in the UK. It is a provider of doctor blades, doctor blade holders, and doctoring systems for papermaking and other industrial processes.
---
UNGRICHT LAUNCHES PRODUCTION PROCESS FOR CERAMIC COATED ANILOX ROLLERS
Roller manufacturer Ungricht has launched a new production process for ceramic coated Anilox rollers.
The family-owned business said the key-component of the process is a new ceramic coating line that is designed for Anilox rollers with lengths from 2,000mm to 6,000mm.
It can apply a wide range of different types of ceramics to find the optimum for nearly all applications.
Along with the new coating line, complete periphery has been integrated into the optimising process to increase the capacity and cost reduction.
Artur Koslowski, sales manager tissue/ embossing, said this introduces the possibility of reducing the sales prices for ceramic coated Anilox rollers in the above mentioned range for the tissue converting industry.
---
SCA LAUNCHES HIGH-END HAND TOWELS
SCA has announced the availability of its most luxurious line of high-end hand towels.
Featuring an embossed leaf throughout, the company said the hand towels are soft, strong, and smart – designed to match customer expectations for Class A office buildings, fine dining restaurants, and other top-end establishments.
Joe Russo, SCA vice president sales and marketing, AfH professional hygiene North America, said: "The leaf design represents quality you can see and feel – and people will notice the quality of these towels.
"We know that for our customers, every impression counts, which is why we used a leaf to reinforce their highend image and provide a luxurious experience, even in the restroom." The company said the high-end hand towels "offer superior softness and comfort".
"The towels are strong – individual towels don't break apart and are more absorbent, so they dry hands faster and require fewer per use.
"In addition, they're smart – with one-at-a-time dispensing, renewable and recycled content, and fewer towels needed per visit, they reduce overall paper usage and restroom clutter." Several of the products are also FSC certified.
Russo said: "Our customers have been asking for a high-end line – products that complement their image and offer a superior restroom experience.
"This new high-end line offers a premium product to address those needs, and we are confident it will open new market opportunities for SCA in North America while providing our customers with a broad line of paper products to meet their end-user needs."
---
PROCARE DEVELOPS PROTABLET
ProCare, Futura's training and support division, has developed the future use and management of maintenance documentation with its ProTablet product.
In a statement, the company said that ProCare offers "access to continuously updated documentation for all Futura tissue convering equipment in one rugged, portable device".
Customers can access detailed procedural videos with ease. By scanning a barcode on the relevant component with ProTablet's built in reader, the user can call up all documentation and other resources relevant to the task at hand.
ProTablet can be docked and integrated with the customer's own IT system, or linked to a projector for professional training. It can also be used to send spare parts requests direct to ProCare or an internal purchasing office.
ProCare manager Alessandro Viani said: "ProTablet really brings in a new era for documentation, designed to make life simpler for the operator.
"Just consider how complicated it was in the past to locate the relevant section in a manual, or even electronically in a remote office.
"Today we are able to explain every possible maintenance activity using our customer's own language through brilliantly clear, instantly-accessed technical 3D videos, right next to the relevant equipment."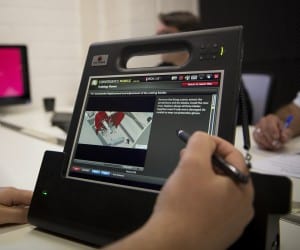 ---
GREEN HYGIENICS LAUNCHES 100% TREE-FREE, BAMBOO-BASED LINE
Green Hygienics has launched a line of 100% tree-free, bamboo-based products under its Sensational® and Clearly Herbal® brands.
The Green Innovations subsidiary said the bamboo products include bath tissue, facial tissue, paper towels, napkins, and copy paper.
Philip Rundle, chief executive of Green Innovations, said: "Bamboo is becoming a popular alternative to trees due to its sustainability, affordability and global availability.
"Kimberly-Clark announced last Autumn that they are projecting a significant change to bamboo-based products by 2025. We are introducing our line in 2013."
The company is bringing 100% tree-free bamboo-based consumer tissue products to the North American market; a market valued at an estimated a $21.6bn.
It has approximately $1.4m in products being manufactured and being received in September 2013. These products will be available to retailers immediately.
Jeff Thurgood, VP of sales of Green Hygienics, added: "Being first-tomarket with our products that offer the consumer and the merchant the option to be eco-friendly is a huge advantage.
"We feel it could rapidly become our highest demand product and provide significant revenues to the company."
---
BRAZIL'S SEPAC INVESTS IN LOW-ENERGY TISSUE MACHINE
Tissue manufacturer Serrados e Pasta de Celulose (Sepac) has boosted its energy efficiencies after it invested in a Voith VTM2 tissue line.
The tissue producer is now one of the 10 largest toilet paper producers in South America, and the new line will increase its production by a further 35,000tpy.
It is designed to reach operating speeds of up to 2,000m/min and is capable of producing 100tpd of single and double ply toilet paper with basis weights between 15 and 19g/m2. It is expected to be up and running in the first semester of 2014.
Rogério Berardi, global vice president for tissue machines at Voith Paper, said: "It is very important for us to be able to develop and supply solutions for yet another project for Sepac – the third one in five years."
The line has a NipcoFlex T shoe press and the 4.8m steel plate Yankee cylinder "will enable greater operating speed and paper quality, but also allow Sepac's new machine to use up to 20% less thermal energy".
The Sepac PM 5 will feature a MasterJet Pro T headbox, and the scope of supply also includes the complete stock preparation process with an IntensaPulper and two TwinFlo refiners with Pluralis discs for lower energy consumption.
---
[box]
Calling all budding photographers!
Tissue World is launching the very first edition of the Tissue World Photography Awards.
Launching at Tissue World Miami in March 2014, the awards will celebrate the world of tissue and inspire present and future generations of tissue professionals by showcasing outstanding photography.
This can include images of the tissue industry's passion as well as individual's stories and experiences.
The TW team is asking for any budding photographers that are proud of the tissue industry and their role in it to submit photographs that illustrate dedication, passion or a turning point in their history to TW by 15 February 2014.
Winners will be decided on an online voting system at the Tissue World Americas website prior to the event and onsite during the show.
Winners will be awarded on 20 March 2014 during Tissue World Americas 2014.
The photographs will also be showcased during the trade show at a dedicated exhibition space.
Note to entrants: TW accepts hi-res digital versions or digital/printed copies of the originals. Brands can be shown as long as images are not mere commercials. Photographs will be published on Tissue World and Tissue World Magazine website(s), Tissue World app, Facebook page and Twitter account and any other marketing platform used to promote your nomination. This competition is open to all and not limited to Tissue World Americas 2014 exhibitors.
To participate, contact Jun Leong at [email protected] / +65 6592 0895.
[/box]