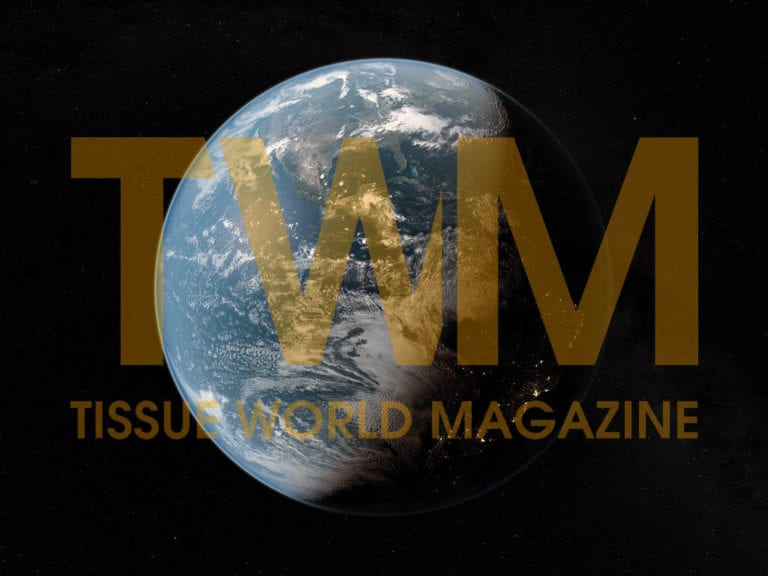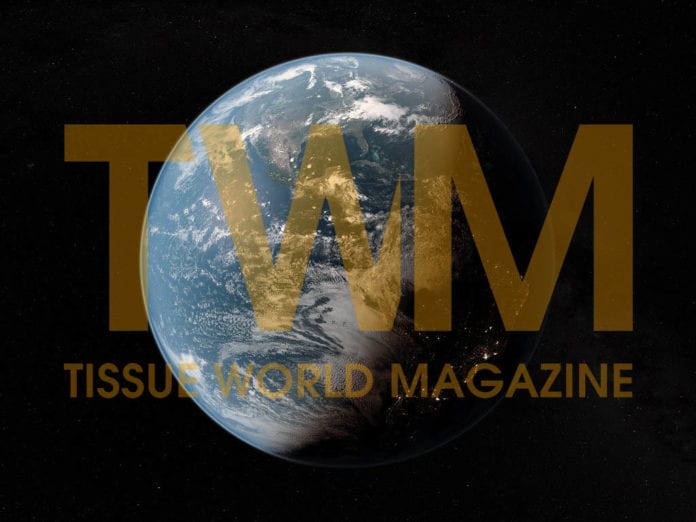 Mexico
FABRICA DE PAPEL SAN FRANCISCO STARTS UP ADVANTAGE NTT TISSUE LINE
The world's first Advantage NTT tissue line has been successfully started up at Fabrica De Papel San Francisco in Mexico.
Supplied by future Valmet, the new line is the tissue manufacturer's third tissue machine supplied by Metso's Pulp, Paper and Power business, the future Valmet.
It is operating at high speed producing premium quality tissue with high bulk and softness.
The scope of supply comprised a complete 2.6-m-wide Advantage NTT tissue machine equipped with an OptiFlo II TIS headbox, a Metso Yankee cylinder, an Advantage AirCap yankee hood, sheet control, tail threading equipment, an Advantage WetDust dust management system and an Advantage SoftReel reel.
The new tissue line will add another 30,000 tonnes per year of bathroom tissue, napkin and towel grades to Fabrica de Papel San Francisco's existing production.
Dario Palma y Meza Espinoza, director of operations at Fabrica de Papel San Francisco, said: "We are very excited about the successful start-up and the Advantage NTT technology has met our high expectations.
"We strongly believe that this flexible concept will change the way tissue will be produced in the future." He added that so far, the company has tested a large number of different grades and basis weights in both plain and textured mode, all with good result.
"We have actually set some production records with the new NTT concept," he said.
Jan Erikson, vice president, sales, Pulp, Paper and Power, Metso, said: "Our Advantage NTT concept gives a new more flexible option for producing premium quality tissue using less energy and fibre compared to traditional technology.
"We are very satisfied with our first start-up, efficiency and the quality of the products. This is a great milestone in our company's history."
The Advantage NTT concept is Metso's technology for producing premium quality textured tissue with high bulk and softness using less energy and fibre. The company said its unique flexibility makes it possible to easily switch from production of conventional to textured tissue.
It can be operated by virgin or recycled fibre.
Fabrica De Papel San Francisco already operates two Advantage DCT tissue machines at their Mexicali facility, one of which started up in 2006 and the other in 2009.
The company's PM4 set a then world speed record of 2,160m/min in 2009 and its PM5 achieved a record-breaking rapid start-up in 2009, reaching a production speed of 2,100=m/min only 12 days after start-up.
Fabrica de Papel San Francisco now operates five tissue production lines and converting facilities delivering tissue products for the Mexican and US market.
---
Mexico
K-C DE MÉXICO ANNOUNCES NEW TISSUE PM
The Mexican arm of the global paper producer Kimberly-Clark, Kimberly- Clark de México (KCM) announced the second quarter of 2014 as the scheduled startup date for its new tissue paper machine to be installed in Querétaro, central Mexico.
Even though the details of the project have not been confirmed by KCM, market sources said it is comprised of an Advantage DCT 200″ tissue paper machine supplied by Metso, with a capacity of about 65,000tpy to be installed at KCM's Bajío mill, located in the Mexican city of San Juan del Río, Querétaro state.
KCM currently operates three paper machines at the Bajío site, which has a production capacity of approximately 210,000tpy of tissue paper.
---
Brazil
BRAZIL'S TISSUE PRODUCER SANTHER POSTS THIRD QUARTER REVENUE IMPROVEMENT OF 7.5%
Brazilian tissue paper producer Santher's financial results for the third quarter of 2013 showed revenues 7.5% higher over the same period of 2012, at Real 304 million ($130.9 million).
The company's EBITDA also boosted 37.6% to Real 35.5 million. The improved results, alongside an 8.6% decrease in net debt to Real 450.6 million, took the company's leverage (net debt/EBITDA ratio) down to 3.7x.
During the first nine months of the year, Santher's revenues hit Real 867.7 million, a 12% increase over results posted for the same period of 2012.
These results, according to the company, are mainly due to increased sales volume and higher average prices, which in turn were influenced by both individual price increases and the sale of products with greater added value.
'During the first nine months of the year, Santher's revenues hit Real 867.7 million, a 12% increase over results posted for the same period of 2012.'
News from RISI.
---
North America
WAUSAU PAPER DIVERSIFIES WITH TM START-UP
Wausau Paper has diversified its product offering after it started up a Voith ATMOS tissue machine.
The move increases the company's premium tissue production by 70,000tpy and enables the business to branch out into a wider spectrum of product categories.
It made the investment in response to customer demand for conventional and premium AfH products in the north American market.
The machine was installed at the company's plant in Harrodsburg, Kentucky.
It is designed to operate in conventional Crescent Former mode and in ATMOS mode and will enable W ausau to increase its installed tissue production capacity.
The 5.5m machine will produce premium and ultra-premium tissue papers using up to 100% recycled fibre.
It is also said to consume up to 60% less energy when compared to similar existing technologies.
Installation also includes complete stock preparation with the new IntensaPulper and the new Pluralis refiner disc for less energy consumption. For the tissue machine Voith delivered a MasterJet Pro T one-layer headbox with the ModuleJet automatic dilution system, a cast-iron Yankee with an 18 ft. (5.4m) diameter, and a high performance hood to withstand temperatures of up to 510 °C.