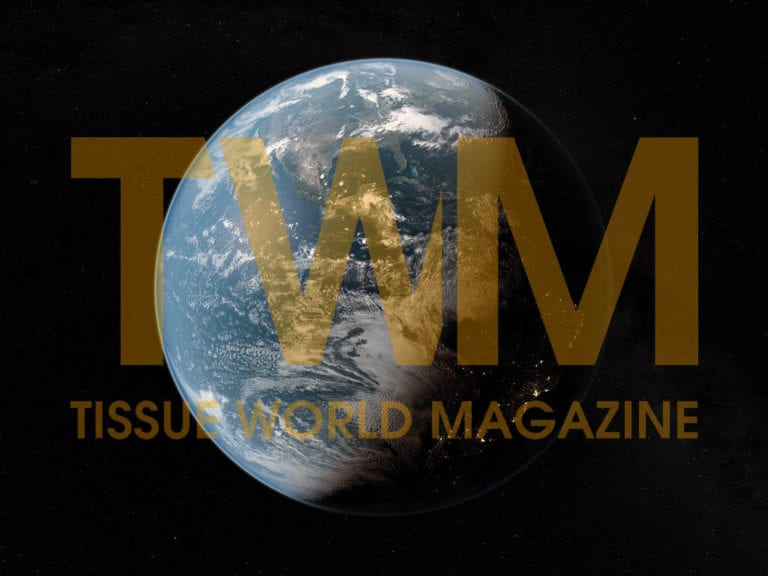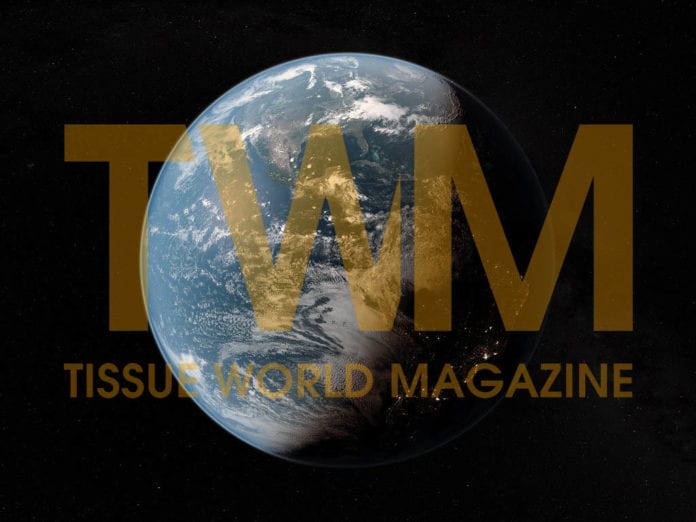 MEXICO
Mexico's KCM to start up new 60,000tpy tissue PM in June
Kimberly-Clark de Mexico (KCM) has scheduled the start up of its new 60,000tpy tissue paper machine (PM) installed at its Bajíio mill for June.
As stated in KCM's financial report, the project continues as planned, both in terms of time and cost.
According to chief executive Pablo Gonzalez, the machine will increase the company's nominal production capacity by 10% with minimal pressure on KCM's gross margins during the ramp up period.
He said: "When we started these types of machines in the past, we haven't really seen cost pressure. We have had a good history of starting these machines without incurring more costs.
"Part of what we sell from the production is going to be exported and that will definitely have smaller margins than our converted products. So if there's any pressure, it's going to come from there."
Within its six mills in Mexico, KCM currently has a production capacity around 675,000tpy of tissue paper.
"At present, our export sales are limited by our capacity, but they won't be in the near future with the new PM," the company's chief finance officer Javier Cortez said.
---
BRAZIL
Brazilian Carta Fabril prepares to start up new tissue PM in April
Brazilian tissue producer Carta Fabril is close to initiating production on a new tissue paper machine (PM) at its Anápolis mill, in Goiás state, mid western Brazil.
According to the company's logistics vice-president, José Carlos Coutinho Júnior, Carta Fabril invested Real 50 million ($21.8) million in the project that will double the unit's capacity to about 60,000tpy of tissue paper.
Initially expected to begin operations in December 2013, the PM supplied by Hergen will focus on double-layer toilet paper and towels, aiming to serve the increasing Brazilian consumer market in regions such as the mid-west and the north east.
Coutinho Júnior said: "While Brazil's economic growth is limited, its tissue consumption is rising at a 6% rate, following other emerging markets. In our case, 2013's sales were about 20% higher than the year before."
Besides the Anápolis mill, Carta Fabril also runs a 29,000tpy tissue paper unit in São Gonçalo city, Rio de Janeiro state, south east Brazil.
News from RISI (www.risiinfo.com)
---
BRAZIL
Santher improves financial results in 2013
Brazilian major tissue paper producer Santher recorded a Real 17.7 million ($7.8 million) loss in 2013, according to the company's latest financial results report. The figure is, however, an improvement over the Real 36.1 million loss registered by the company in 2012.
Throughout 2013 Santher's EBITDA rose by 37.5% to Real 130.5 million over the number posted in the previous year, while revenues increased by 11.4% to Real 1.16 billion. "This performance was mainly due to the sales volume expansion and the increase on average prices, influenced not only by the price table readjustment but also by the sale of products with higher value," the company stated in the financial report.
Santher currently has a production capacity of around 185,000tpy of tissue paper and 35,000tpy of specialty paper spread throughout four units in Brazil: Bragança Paulista and Penha paper mills, both in São Paulo state, Governador Valadares unit, in Minas Gerais state, and Guaíba mill, in Rio Grande do Sul state.
News from RISI (www.risiinfo.com)
---
AMERICAS
Orchids Paper enters strategic alliance with Mexico's Fabrica
Orchids Paper has boosted its presence in the west coast of America after it announced a strategic alliance with Fabrica de Papel San Francisco (Fabrica).
Based in Mexicali, Mexico, Fabrica is a privately-owned business that produces high-quality tissue paper products.
It was established as a tissue converter in 1958 and has grown to 150,000 metric tonnes of capacity, and it is now one of the largest tissue manufacturers by capacity in Mexico.
In 2013, the company started up the world's first NTT paper machine.
Orchids said the alliance supports its vision "to become a national supplier of high-quality consumer tissue products in the value, premium and ultra-premium tier markets".
As part of the alliance, Orchids will acquire Fabrica's current US business, including certain manufacturing assets and access to 18,000 metric tonnes of capacity each year to support the value, premium and ultra-premium requirements of the US market, with an option to purchase an additional 7,000 metric tonnes in each of the first two years.
Products will be produced at Fabrica's facility in Mexicali, Mexico and shipped directly to Orchids' US customers.
Jeffrey Schoen, president and chief executive of Orchids, said: "We believe our alliance with Fabrica will allow us to cost effectively provide high-quality products and superior customer service to a portion of the market that was previously difficult to access due to cost challenges.
"We look forward to pursuing additional opportunities with Fabrica."
Orchids Paper Products Company is an integrated manufacturer of tissue paper products serving the at home private label consumer market.
From its operations in northeast Oklahoma, it produces a full line of tissue products, including paper towels, bathroom tissue and paper napkins, to serve the value through premium quality market segments.
---
AMERICAS
Clearwater Paper reports tissue volume sales down 3.6%
Clearwater Paper has reported total tissue sales volumes of 127,758 tonnes in the first quarter of 2014, down 3.6% compared to the first quarter of 2013.
Converted product cases shipped were 13.4 million, down slightly year on year.
Average tissue net selling prices increased 4.2% to $2,239 per tonne in the first quarter of 2014 compared to the first quarter of 2013.
The company said this was due to an improved mix from increased TAD sales.
Net sales in the consumer products segment were $286.5 million compared to $284.9m. This increase was also primarily driven by increased TAD sales and slightly higher non-retail sales.
President and chief executive officer Linda Massman said: "With the consumer products division, we saw a highly-competitive tissue market and cold-weather related costs negatively impact the business.
"Moving forward, we are focused on continuing to build strong customer relationships and take important steps to bring efficiencies to every part of our operation."
The group reported net sales of $484.9m for the first quarter of 2014, up 5% compared to net sales of $460.8m for the first quarter of 2013.
Adjusted EBITDA for the quarter was $54.7m, up 43% compared to the same time a year ago.
The company said this was mainly due to increased paperboard volumes and pricing and $7 million of contribution from the company's TAD expansion.