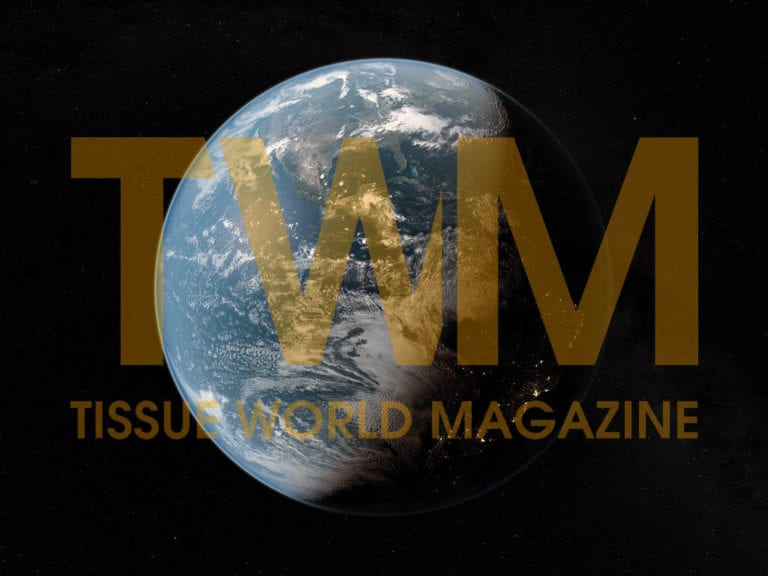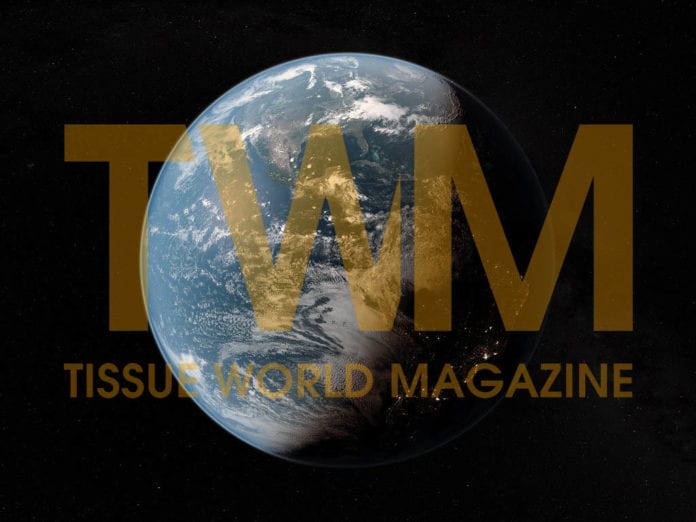 CHILE
FPC to start up new 70,000tpy tissue PM in 1Q15
(News from RISI) Chilean packaging producer Forestal y Papelera Concepción (FPC) has scheduled for the first quarter of 2015 the startup of its new 70,000tpy tissue paper machine (PM) to be installed at the company's Coronel mill, in the Biobío region.
Supplied by Metso, the new PM will be part of FPC's debut project in the tissue market.
According to the company, 20,000tpy of the total output produced on the new tissue PM will be sold in the Chilean domestic market, while 40,000tpy should be shipped to the USA and 10,000tpy to Asia.
The project also includes a Futura converting line, which is expected to start operating by the end of 2014.
The company plans to buy tissue paper from third-party suppliers to supply the new converting line since its PM is not running yet.
FPC's total investment in the venture is estimated at $150m.
The company currently produces 105,000tpy of containerboard at its Coronel mill, in central Chile.
---
SpA obtains preliminary license to build tissue plant in Los Ríos region, Chile
(News from RISI) The Chilean company Productora y Comercializadora de Papeles (SpA) has obtained a preliminary environmental license for a new tissue paper plant to be built at the Los Ríos region.
The license was issued by the Chilean Environmental Assessment Service (SEA)'s regional office.
Now, SpA's tissue mill environmental report must follow the usual evaluation regarding the production process effects on the country's southern province.
According to the report submitted to the SEA, SpA's endeavour consists of a mill with capacity to produce approximately 2,700tpy of tissue, monolucid and specialty papers.
The plant will use second-hand bleached pulp, which hasn't been considered up to par for commercial use at its original production site.
The company said: "It [this kind of pulp] is a useful raw material for the development of this kind of paper, which requires no transformation processes, but rather a structural rearrangement of its fibres, in order to meet the appropriated specifications for resistance, moisture and density."
Currently, the total investment is estimated at around $1.45m and the company expects to complete the project and start up the plant approximately six months after the definitive environmental licenses are granted.
SpA also plans to install a 4,300tpy pellet production line at the site, which will provide power to the paper line.
---
MEXICO
K-C starts up PM at Bajío mill in Mexico
Kimberly-Clark de Mexico (KCM) has fired up late in June its new 60,000tpy tissue paper machine PM5.
It is understood that the machine started production in the end of June.
The PM is installed at KCM's Bajío mill, located in the Mexican Querétaro state, and will raise the plant's capacity to approximately 270,00tpy.
With the new PM, KCM's total tissue paper production capacity jumps to approximately 735,00tpy, distributed among six mills in the country.
---
USA
First Quality announces an up to 8% increase on its tissue paper products
(News from RISI) – In what appears to be the first official tissue paper price increase for consumer/retail products in three years in the USA, First Quality Tissue has announced an up to 8% price increase on its towel and tissue products.
"All orders placed after 1 July 2014 or shipped on or after 1 August 2014 will be invoiced at the increased prices," the company said.
First Quality plans two new tissue paper machines in the next two years in the USA and has grown its capacity with two new PMs over the last three years at its manufacturing and converting line complex in Anderson, SC.
The company also operates two tissue paper PMs in Lock Haven, PA.
---
First Quality Tissue boosts capacity
America's First Quality Tissue has ordered a complete Advantage ThruAir (TAD) tissue line for its Anderson, South Carolina-based site.
The line is planned to be started-up in the second half of 2015 and will add 70,000 tonnes of ultra premium quality tissue to the company's annual production. The value of the order has not been disclosed.
First Quality Tissue manufactures nondiscretionary consumer products and is a member company of the privately held First Quality group of companies, headquartered in New York.
It has four tissue machines in Lock Haven, Pennsylvania and in Anderson, South Carolina.
---
First Quality confirms site for first new TAD PM start-up
First Quality Tissue has confirmed it will install the first of its two new TAD machines at its existing Anderson, South Carolina site.
The company has previously announced plans to add two additional TAD paper machines with an estimated annual capacity of 140,000 tonnes. Startup of these machines is expected to be late 2015 and 2016.
Three TAD machines will now be based at the Anderson site to create a combined capacity of 210,000 tonnes.
The location of the second TAD machine is still under consideration and will be announced within the next few weeks after completion of due diligence.
First Quality said the move was in response to the future requirements within the ultra-premium market.
It said: "Additional state of the art manufacturing capacity reaffirms First Quality's commitment to the industry and ensures our ability to meet the growing demands of our customers in a timely and efficient manner".
First Quality Tissue produces ultra-premium tissue and towel products for customers in the United States, Canada and select international locations.
The company has already installed four state of the art TAD machines – two in Lock Haven, Pennsylvania and two in Anderson, South Carolina.
---
BRAZIL
Sepac starts up new 35,000tpy tissue paper machine in Brazil
(News from RISI) Brazilian tissue paper producer Sepac has started up its newest 35,000tpy tissue paper machine (PM) late in May.
The PM5 was acquired from German equipment supplier Voith in October 2013 and installed at Sepac's sole 95,000tpy paper plant in the city of Mallet, Paraná state, southern Brazil.
The new equipment is designed to reach operating speeds of up to 2,000m/min, producing 100tpy of single and double ply toilet paper with basis weight between 15-19 g/m2.
Sepac's administrative director, Renato Tyski Zapszalka, said: "We are currently operating five tissue machines which are working in rotation following our sales strategy.
"However, we expect to have every PM operating at 100% capacity – and thus sell all of our production – by the end of the year."
Once all machines are running at full capacity, the company estimates a total tissue paper production of approximately 128,000tpy.
The PM5 project carried out at the Mallet plant also included the construction of an extra 21m2 of work space in the shed area, the expansion of the site's water treatment facility, a new plant for stock preparation as well as three new paper converting lines.
"Together, the three converting lines will meet the new PM's output in order to cut, bundle and bale the paper rolls produced," Zapszalka added.
The total investment in the venture was Real 180 million ($80 million).
---
Brazilian Ipel postpones tissue PM 4 startup to August
(News from RISI) Brazilian tissue producer Indaial Papel Embalagens (Ipel) has rescheduled the startup of its new 26,400tpy paper machine PM4 until August, RISI has learned.
Ipel's marketing manager, Luciana Dobuchak, said: "There has been a change in the startup date due to delays in construction, as well as in negotiations with the energy provider."
The project was first announced in 2008 and has been postponed several times in order to prevent the company from incurring debt or taking up large financial commitments.
Supplied by Hergen, the new machine at the company's sole plant located in Indaial city, Santa Catarina state, southern Brazil, will have a 4,880mm Yankee roll and run at a speed of 2,000m/min.
According to Dobuchak, the PM4 will be running at 100% capacity by the second half of August.