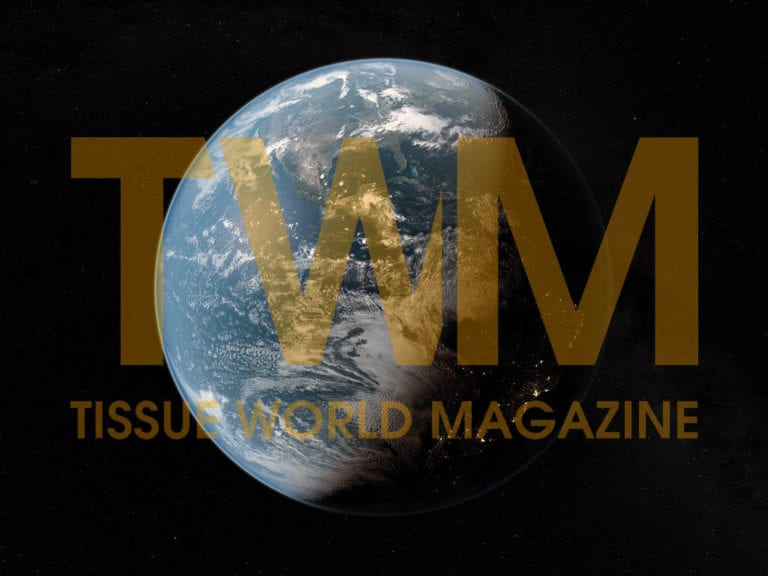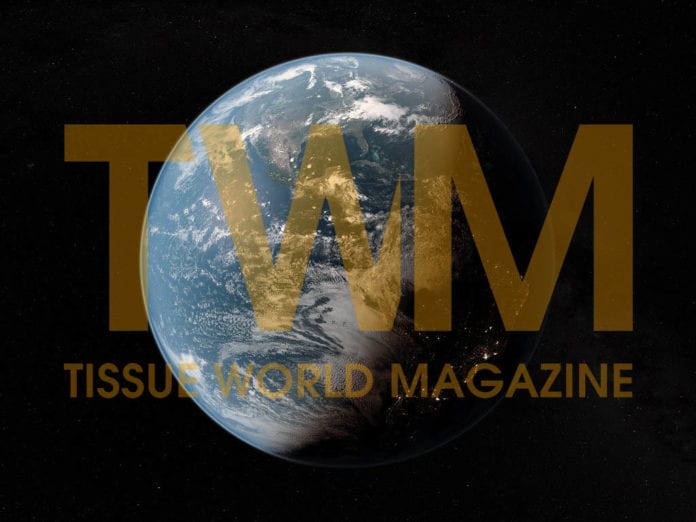 FRANCE
Sofidel's new integrated tissue mill in France begins to take shape
(News from RISI) Delipapier, Sofidel's French subsidiary, has broken ground on its €120m new integrated tissue mill project at its Ingrandes site.
The first phase consists of building a converting facility as well as storage areas for raw materials and for finished products, Delipapier mill manager Christophe Jacob told PPI Europe.
This phase should be completed by the end of 2014 or beginning of 2015, Jacob said, adding that the cost should amount to €30-40m.
Delipapier then plans to shut down its nearby converting facility in Buxeuil and to transfer its lines and 75 employees to the new site.
The second and third stages of the project will involve the construction of the tissue mill itself, which will have a production capacity of some 60,000tpy (compared to a current 20,000tpy capacity), and the extension of the converting facility and storage areas for raw materials and for finished products.
"One or two converting lines could be added," Jacob said.
---
UK
NorthEdge purchases Accrol for £66m
Private equity company NorthEdge Capital has purchased Blackburn-based tissue converter Accrol Papers in a £66million deal.
Accrol is one of Europe's largest independent converter of soft tissue products. Established in 1993, it employs 300 staff with a current turnover exceeding £100m.
It has a manufacturing capacity in excess of 80,000 tonnes per annum.
The business manufactures a wide range of household and AfH tissue products for a range of leading retailers and service providers from its purpose-built production facilities in Blackburn.
The investment by NorthEdge will facilitate the acceleration of the company's expansion programme to increase capacity and support further growth, job creation and product development.
Majid Hussain, chief executive of Accrol, said: "The investment from NorthEdge follows a sustained period of growth for the business during the last five years. "The capital will allow us to accelerate capital expenditure to increase output and ensure that we continue to deliver the highest quality products and services to our customers.
"We look forward to working with the team at NorthEdge to drive the business forward and continue to increase our support to customers."
Dan Wright, Partner at NorthEdge Capital, said: "Accrol .. is a fast growing business with a significant share of the UK market and an impressive customer base.
"With ambitious growth plans, the investment from NorthEdge will enable it to accelerate its strategic development."
---
SPAIN
SCA commits to Spain with baby diaper line
SCA is to start up a new baby diaper line at its mill in Valls, Spain.
It will become the first SCA mill in Europe to combine the production of personal care and tissue products.
The company is the world's fourth largest player in the baby diaper segment and holds the number two position in Europe. In Spain, it sells baby diapers under retailers' brands.
The Valls mill will produce baby diapers for the retailer Mercadona's personal care brand, Deliplus.
Magnus Groth, president, SCA Consumer Goods Europe, said: "With this new baby diaper line SCA aims to strengthen its business in Spain, setting grounds for future growth.
"This is proof of SCA´s commitment to its business in Spain. It is not only an important announcement for SCA and the Valls mill, but for the entire Valls and Tarragona area."
The baby diaper line is scheduled to start production in the third quarter of this year.
---
ROMANIA
Romania's Petrocart boosts capacity
Romanian tissue producer Petrocart has boosted its capacity after it started up a new Toscotec-supplied tissue line at its Piatra Neamt plant.
It is based on a turn-key concept and will produce an average of 75tpy.
The new line includes the stock preparation plant for virgin and recycled fibres, a MODULO-PLUS tissue machine with single-layer headbox, double press configuration and TT SYD-12FT, and the tissue machine auxiliary plants which include a Milltech hood and steam and condensate system.
---
TURKEY
Ipek Kagit Tissue boosts converting capacity
Turkey's Ipek Kagit Tissue has successfully started up a new Forte line at its Yalova plant.
The move is part of the company's expansion plan to become a regional powerhouse in the international market.
Supplied by PCMC Italia, the Forte line will convert high-quality two and three-ply toilet rolls and kitchen towels at high speeds. The rewinding concept is based on a precise winding technology and includes features such as the sectional web tensioning control.
Ipek Kagit manufactures products for the consumer and AfH markets such as kitchen towel, bathroom tissue, hanky, hand towel, industrial towel and toilet roll, napkins.
Founded in 1969 to provide Turkish consumers with modern tissue paper products, it produces consumer brands such as Selpak, Solo, Silen and Servis as well as the AfH brand Selpak Professional for the fast growing tourism catering and institutional customer segments.
Ipek Kağıt is headquartered in Istanbul, Turkey and employs 860 people. It has manufacturing operations in three locations: Yalova, Turkey (tissue production and converting), Manisa, Turkey (converting) and Almaty, Kazakhstan (converting).
Already exporting to 50 countries, the company is now focusing on increasing its international sales fourfold and doubling its total revenue in the next five years through investments in production, technology and marketing.
Ipek Kagit is part of Eczacibasi Group which operates in businesses of building materials, healthcare and consumer products as well as finance, information technology, welding technology, mining and property development and facility management.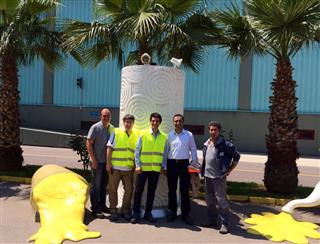 ---
Aktül Kagit Üretim Pazarlama boosts capacity
Aktül Kagit Üretim Pazarlama will install a new Advantage DCT 200 tissue line at its mill in Pamukova, Sakarya province, Turkey.
Supplied by Valmet, start-up is planned for the first quarter of 2016. The value of the order will not be disclosed.
With a width of 5.6m and a design speed of 2,200m/min, the new line will add 60,000tpy of high-quality facial, handkerchief, toilet and towel grades to Aktül Kagit's current production.
The raw material for the new line will be virgin fibre.
Erkan Tirnavali, general manager, Aktül Kagit Üretim Pazarlama, said:
"In order to be competitive, we want to operate with cutting edge technology. Valmet's Advantage DCT 200 concept combined with Advantage ViscoNip pressing technology has proven to meet our expectations and provides high quality tissue products appreciated by the Turkish consumers."
Valmet's scope of delivery will comprise of a complete tissue production line including a stock preparation system and an Advantage DCT 200TS tissue machine.
The tissue machine will be equipped with an OptiFlo headbox, an Advantage ViscoNip press and a cast alloy Yankee cylinder.
It will also be featured with the Advantage tissue technology including an AirCap hood, a WetDust dust management system and a SoftReel reel.
Aktül Kagit Üretim Pazarlama has a production plant in Pamukova which covers 140,000 m2 of production area.
The mill provides high quality tissue products for consumers and the AfH market.