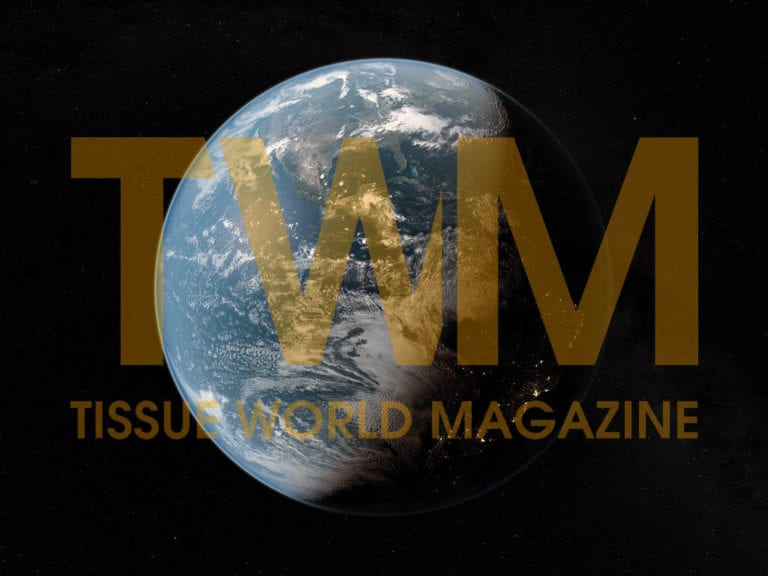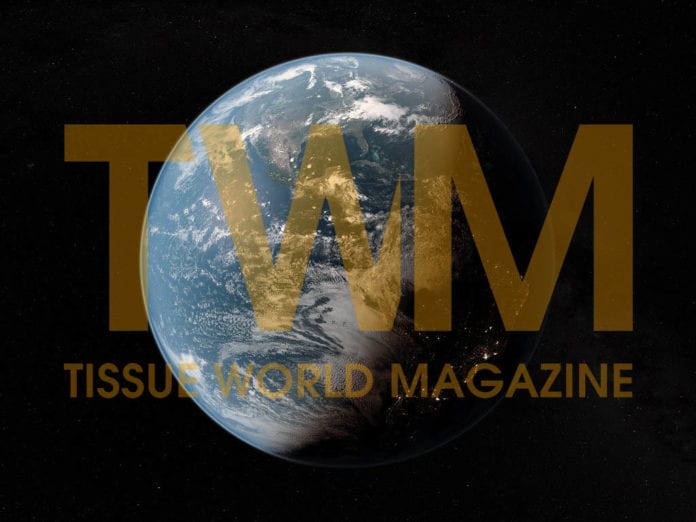 Tissue World portfolio: helping connect the dots.
As you will have noticed, Tissue World is changing. In the last year alone we have introduced the Tissue Retail Insight Forum (TRIF) in Miami, we launched two new shows in Istanbul and Sao Paulo, we increased our online presence, and we presented a new magazine layout enriched in its content. In particular, TRIF is intended to integrate the manufacturing, retailing and distribution segments in all future Tissue World events, thus representing the whole tissue industry by covering its complete value chain.
The aim of all these initiatives is simple: to create a global network of entry points for the whole tissue industry to conduct business and learn in key markets worldwide. All year round.
Aleksandar Tomovic, 9. September – Sales Director (Americas), on Tissue World Sao Paulo:
"We have noticed an increase of interest from South America for our tissue converting machines, and what better way to meet our clients and future clients than at Tissue World exhibit in Sao Paulo, Brazil."
Tissue World Sao Paulo was born out of the desire of local and international tissue companies to have a visible and systematic presence in South America, one of the most interesting and fastest growing markets in the world. A region that encompasses Brazil, Colombia, Argentina and Chile that together constitute 50% of the Latin American tissue market.
John Todd Sarraf, Solenis LLC – Global Director, on Tissue World Sao Paulo:
"We always look forward to participating at Tissue World events. It not only provides us an excellent opportunity to showcase our latest innovations but it is also a great time to interface with our customers to gain insight on the next set of challenges that we can help them address."
In Sao Paulo Tissue World will set the stage for yet another impactful global event that will combine the strength of the peculiar local industry with our network of international players. Indeed, Sao Paulo will stand out as unique, as all other Tissue World events are, for each one focuses on a different set of regional supply and demand markets and addresses specific industry needs.
Daniel Ohndorf, emtec Electronic GmbH, Marketing and Sales, on Tissue World Istanbul:
"Tissue World is the place to be if you deal in the tissue industry. It is an outstanding meeting point for the industry heavy-weights and smaller enterprises to share information about the latest innovation and developments in an ever-changing business world."
In the same vein, Tissue World Istanbul will provide the ultimate place of choice for the industry to garner actionable insights from key regional experts on one of the most unpredictable but potentially highly rewarding markets in the world, a region that spans from Russia to South Africa through the near and middle east.
Indeed, Tissue World in these past two years has enlarged the team globally and invested in new resources to make this all possible and meet the ever-evolving needs of the industry. More is to come soon for us to be even closer to the real action, because your success is our success.
---
Ashland Water Technologies rebrands as Solenis
Ashland Water Technologies has been acquired by a Clayton, Dubilier & Rice-managed fund and rebranded as Solenis.
Prior to the acquisition, Ashland Water Technologies was a commercial business unit of Ashland.
The sale closed 31 July 2014 and included the Industrial Water and the Pulp and Paper business units.
The stand-alone company continues a 94-year reputation as a manufacturer of specialty chemicals for the pulp, paper, oil and gas, chemical processing, mining, biorefining, power and municipal markets.
Its product portfolio includes a broad array of process, functional and water treatment chemistries, as well as state-of-the-art monitoring and control systems.
John Panichella, president and chief executive officer of Solenis, said: "As a stand-alone company, Solenis is better positioned to pursue new opportunities and develop new products that will deliver better value to our customers and result in steady growth and improved margins."
According to Panichella, the company does not anticipate any changes to products, quality or services as a result of the transaction.
Headquartered in Wilmington, Delaware, the company operates 30 manufacturing facilities strategically located around the globe and employs a team of 3,500 professionals in 118 countries across five continents.
Its product portfolio includes a broad array of process, functional and water treatment chemistries as well as state-of-the-art monitoring and control systems.
Founded in 1978, Clayton, Dubilier & Rice is a private equity firm that manages $21 billion on behalf of its investors.
Since inception it has acquired 61 businesses with an aggregate transaction value of more than $90 billion.