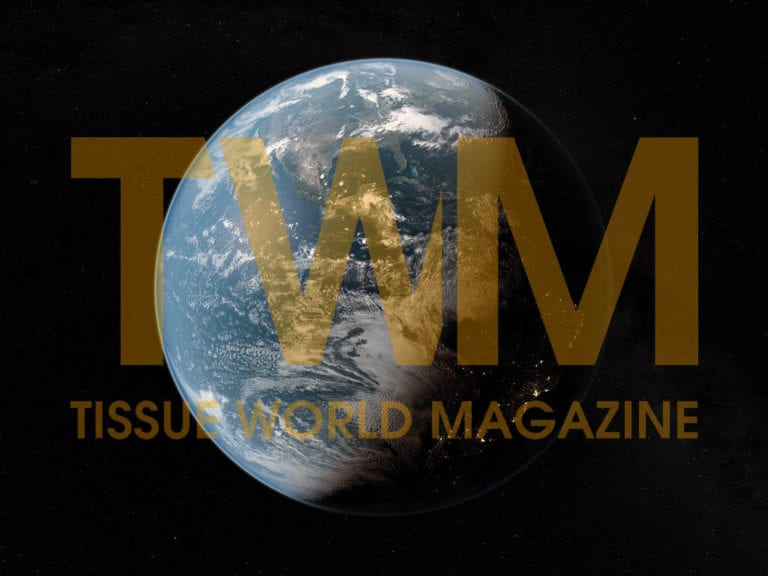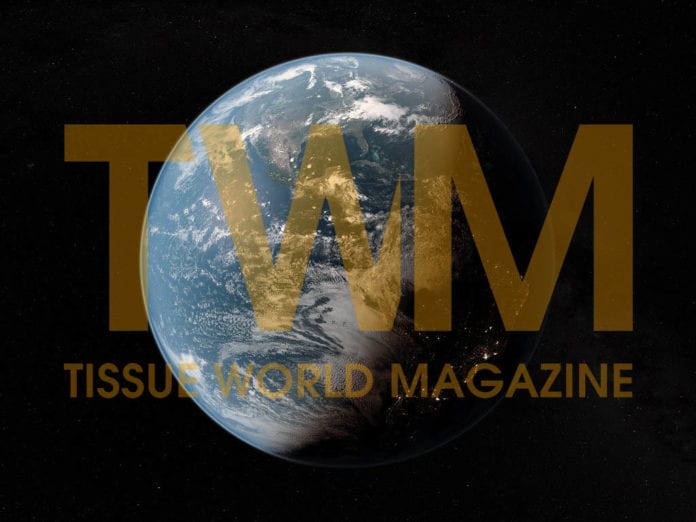 PORTUGAL
Renova in European first with NTT buy
Portugal's Renova has become the first European tissue producer to invest in Valmet's Advantage NTT tissue technology.
The production line will be installed at the company's Torres Novas mill in Zibreira, Portugal, and will boost Renova's paper production capacity by 50%.
The new tissue machine will have a design speed of 1,800m/min in textured mode and 2,000m/min in plain mode.
The production line is optimised to save energy and fibre as well as add possibilities for product differentiation and increased capacity of premium quality products.
Start-up is scheduled for the end of 2016 and the value of the order was not disclosed.
Pereira da Silva, Renova's chief executive, said: "We are eager to see the result from the combination of Renova's proactive innovativeness and Valmet's sustainable Advantage NTT technology.
"Its flexibility provides endless possibilities to produce special designed textured tissue products."
Valmet's scope of delivery comprises a complete tissue production line including an Advantage NTT tissue machine, with an OptiFlo headbox and a cast alloy Yankee cylinder.
It will also feature Advantage tissue technology including an AirCap hood with a WetDust system. Basic and detailed mill engineering, complete stock preparation and process ventilation are also included in the scope.
The delivery will include a Valmet DNA Automation system.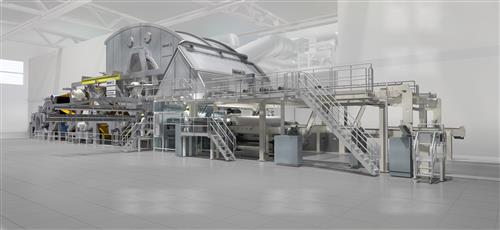 ---
Paper Prime enters into tissue production
Portugal's Paper Prime has entered into the tissue market after it invested in a Toscotec-supplied tissue line.
The new tissue line is scheduled to come on stream in the last quarter of 2016 and will be installed at the company's Vila Velha de Rodão.
Its operating speed will be 2,000mpm with a net trim width of 2,750mm and an average annual production of 38,000 tpy.
As part of the Trevipapel Group which produces Joker Gold brand hygiene professional products (AfH) in Portugal, the investment is estimated at 35 million euros.
The aim is then to supply and export paper reels to Trevipapel's converter units.
The new paper mill will also be in line with a pulp mill which will add increased value to the investment providing eucalyptus based slush pulp.
Toscotec's turn-key project for TM#1 includes stock preparation plant for dry virgin pulp, AHEAD-2.0S tissue machine with Steel Yankee Dryer TT SYD-16FT, machine auxiliaries including Milltech Gas fired Hood, as well as a steam and condensate and dust removal system.
A three unwind stand rewinder TT WIND-H completes the supply.
Established in 1991 and headquartered in Lousã, Trevipapel Group is a leading manufacturer of hygiene professional products (AfH).
It has two manufacturing plants located in the centre of the country, where it converts 20,000tpy and serves Portugal, Spain, central Europe as well as Africa and South America.
---
NORWAY
Norske Skog to enter tissue market in joint venture with Roto-cart
Newsprint and magazine paper manufacturer Norske Skog is to replace newsprint production at its Austrian Bruck-based mill with tissue manufacture.
The Norwegian company made the announcement in its second quarter results, adding that it plans to move into "two new growth areas" – tissue and bioenergy – which will be produced alongside its current publication paper business.
The move into tissue will include a joint venture with Italian producer and tissue distributor Roto-cart.
Total investment for the tissue conversion project is around €80m, with project financing of 75% debt and 25% equity.
Norske Skog president and chief executive Sven Ombudstvedt said: "We are entering the tissue market through a joint venture structure with an experienced partner, which limits the market risk and the capital spend for Norske Skog.
"The joint venture will replace newsprint production at Bruck with tissue. Thus, supporting the market balance for newsprint and exposing Norske Skog towards the growing market for tissue."
In July, Norske Skog reported lower margins in its 2015 second quarter results due to "a challenging market".
EBITDA for the quarter was NOK 138m; down from 192m in the first quarter due largely to a "weak publication paper demand in 2015."
It added that the net loss of NOK 571m in the quarter was "significantly impacted by negative other gains and losses amounting to NOK 276m".
The company said demand for newsprint and magazine paper in Europe decreased by 10% and 4% respectively in the five first month of 2015 compared to the same period last year.
In Australasia, demand for newsprint in Australia decreased by around 10% in the first five months of the year compared to the same period last year, while demand for magazine paper was relatively stable.
Total annual production capacity for the group is 2.8m tonnes.
The company will also build biogas facilities at its mills as part of its move to diversify, leveraging bio-waste from the paper production to renewable energy. The construction of such a biogas facility, at Saugbrugs in Norway, will amount to around NOK 150m.
Enova has granted NOK 52m in support to the project, while Sparebank 1 Gruppen and Halden Municipality's pension fund has provided around NOK 100m in debt financing.
Ombudstvedt added: "We are planning to commercialise bio-waste from raw material into gas at our mills.
"Despite challenging markets, we believe that our mill sites are sustainable, and will strengthen their competitiveness by constructing biogas facilities."
---
ROMANIA
Metalicplas boosts capacity with installation
Romania's Metalicplas has expanded its production tonnage after it signed for a new tissue machine from supplier A.Celli Paper.
The tissue producer is part of Pehart Group Companies and the PM purchase follows the investment in the company by private equity fund Abris Capital Partners in May 2015.
The high-speed tissue machine has a production capacity of 34,000tpy.
The Pehart group of companies has three production facilities producing tissue paper and finished goods (toilet paper, kitchen towels and napkins) under its own brands – Pufina and Alint. The group also produces private label products.
The new Tissue Machine, with a 2,800mm width at the pope reel and a maximum speed of 1,800m/min is part of a complete turnkey project that includes the "Control & Automation" system, together with all ancillary equipment.
It also incluses the latest-generation hood design and the 15-foot Yankee cylinder.
In view of the start-up scheduled for the end of 2015, the first delivery left Lucca at the beginning of July bound for Metalicplas.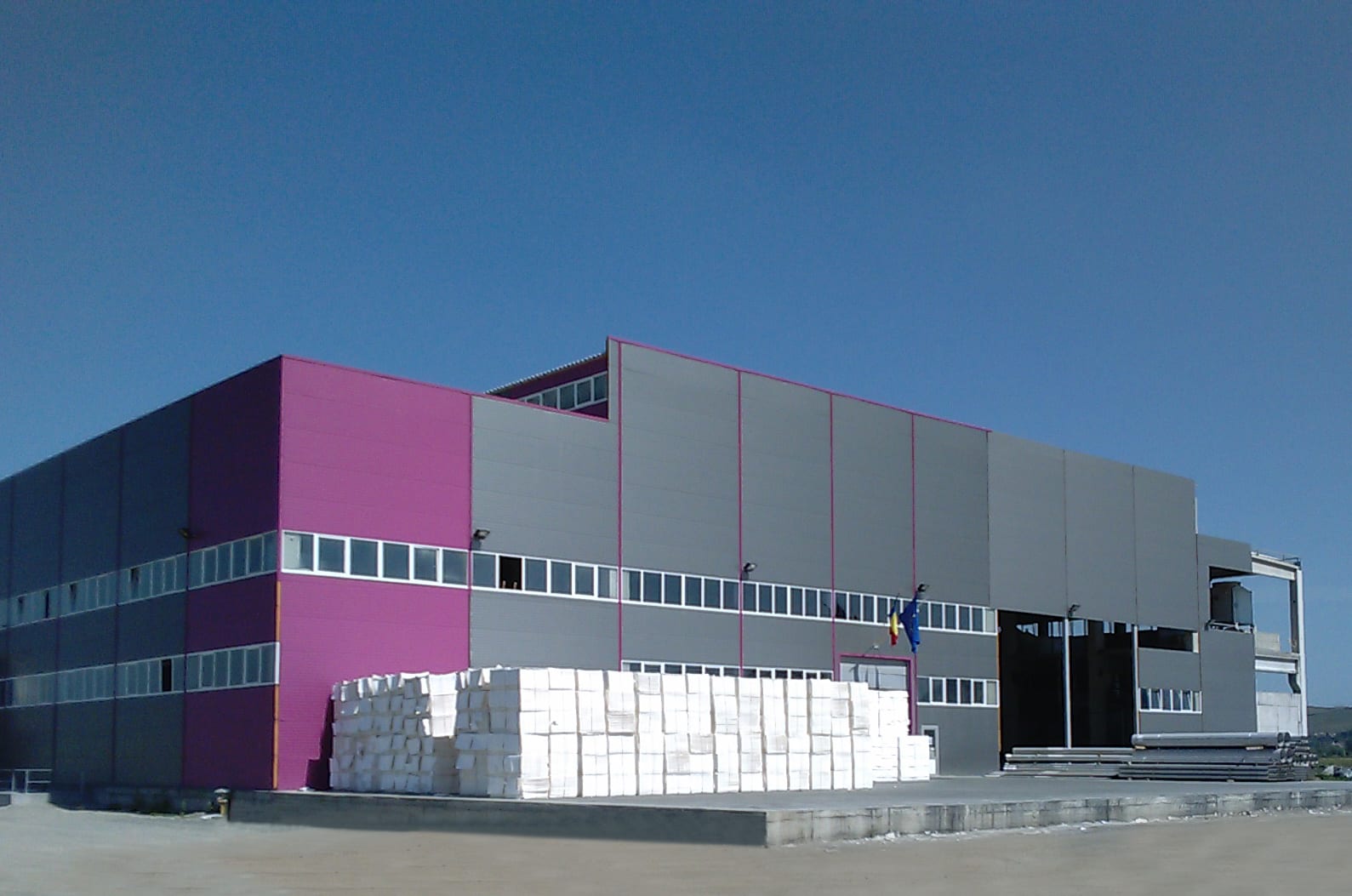 ---
ITALY
Valmet acquires tissue rewinder business from Massimiliano Corsini
Valmet has acquired MC Paper Machinery and Focus Rewinding from Massimiliano Corsini.
The acquired operations mainly supply rewinders for tissue and non-woven machines.
In the past years the net sales of the acquired business has been around €10m. The operations employ 33 people and are located in Pescia, close to Lucca, Italy.
As a result of the acquisition, Valmet said it will have a more extensive product portfolio and becomes a stronger technology and services company in its field.
It said: "The acquisition strengthens Valmet's competitiveness by combining tissue making equipment from stock preparation to rewinding, process know-how, automation and services into one customer value-adding entity.
"Valmet and MC Paper Machinery have had a long-term partnership and a large amount of MC Paper rewinders have been installed in connection to Valmet tissue machines.
"The company being acquired is a strong business, with established customer relations and a high level of technology and know-how, including the successful Focus technology."
---
Toscotec absorbs Milltech into business
Toscotec has absorbed its tissue machine hood and ventilation sister company Milltech into its tissue technology business.
The PM supplier purchased Milltech in 2012 and has since operated it as a separate company.
All of Milltech's staff have transferred to Toscotec, including managing director Luca Linari, who takes on the role of sales and product manager for energy and environmental systems for Toscotec.
Toscotec managing director Alessandro Mennucci said: "This is a natural evolution for us. When we acquired Milltech it created an ideal synergy because minimising energy consumption is central to our technological vision.
"Milltech has proved its worth in this respect, but there is no longer any benefit from it remaining a separate company.
"Its manufacturing facilities are already on site here at Toscotec and it is strategically rational to operate as one entity."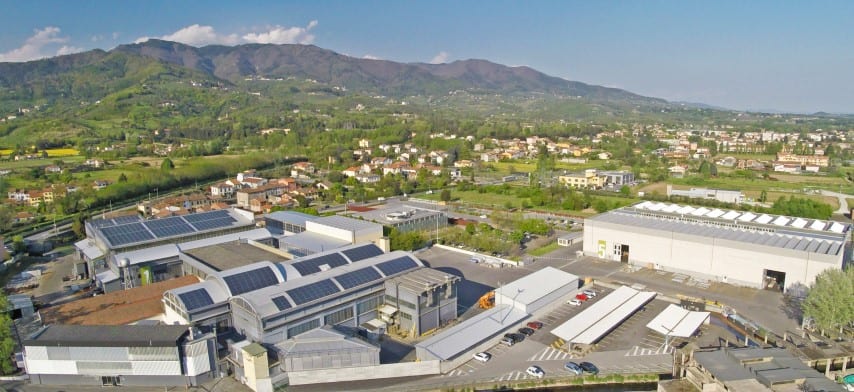 ---
OMET reports record sales
OMET has reported record sales in Italy in the first half of 2015 and said it is on track to continue its run of double-digit percentage growth in sales seen over the past five years.
The company said it is seeing a steady increase in exports to Europe as well as other parts of the globe.
It added that despite the difficult economic slowdowns in the Italian market, its sales continue to grow.
Since January, some 10 printing presses were sold by OMET in Italy.
Enrico Gandolfi, OMET sales, Italy, said: "The market is rewarding all the efforts made on the technological side, to achieve a level of excellence, and the marketing and sales strategies taken so far.
"Our customer's base include the largest multinational packaging leaders, evidence of the production efficiency and reliability of OMET's products."
---
LITHUANIA
GRIGIŠKĖS targets tissue business with 6m loan agreement
GRIGIŠKĖS has signed a six million euros loan agreement with Nordea Bank for development of its tissue paper business.
The producer has also completed a €20 million investment project this year during which a new paper manufacturing machine was acquired and installed.
GRIGIŠKĖS company president Gintautas Pangonis said: "This year the manufacturing capacity of tissue paper already amounts to 47,000tpy and we can sell some of it to other paper product manufacturers ourselves."
The company's strategy is to create higher added value: "We are already taking the first steps to increase the capacity of processing the paper to end-customer products. We will achieve this by carrying out the next phase of investment to the tissue paper business with the help of the new loan and our own funds."
Throughout 2016 the company plans to invest more than nine million euros. Pangonis added: "This investment will be used to expand the manufacturing facilities and purchase a new domestic paper products production line which will increase the domestic paper products sales by at least 30%."
---
FRANCE
SCA closes tissue plant in France
SCA has announced the closure of its Saint-Cyr-en-Val-based production plant in France.
The company said the move was part of its on-going cost-savings programme related to the acquisition of Georgia-Pacific's (G-P) European tissue operations.
Production will be discontinued at the 120-staffed site in October 2015 and the site has an annual capacity of 35,000 tonnes.
Restructuring costs for the closure of the plant are expected to amount to approximately SEK480m.
Total cost savings related to the acquisition of G-P's European tissue operations are expected to amount to EUR125m upon full effect in 2016.
---
SPAIN
Gomà-Camps becomes sole shareholder of GC & Wepa
Gomà-Camps and WEPA Group have ended the joint cooperation they have maintained for the last 10 years through the joint venture GC & Wepa.
Gomà-Camps acquired Wepa's shares in the business to become the only shareholder of the new company, Gomà-Camps Consumer.
It will continue at its current location in Ejea de los Caballeros (Zaragoza, Spain).
Development of the initial project, which involved creating an integrated manufacturing site for tissue paper that specialises in consumer products to supply the Southern European market, will continue.
---
GERMANY
Metsä Tissue boosts capacity in Germany
Metsä Tissue is to increase its tissue capacity at its Raubach, Germany-based site after it signed up Valmet to upgrade its TM 1.
The rebuild includes a new Advantage DCT wet end section with an OptiFlo Tis II headbox and an Advantage ViscoNip press for improved product quality and decreased energy consumption.
A new tail threading system and sheet transfer will further advance runnability and performance.
Start-up of the rebuild is scheduled for the first half of 2016 and the value of the order will not be disclosed.
Christoph Zeiler, senior vice president Tissue West Europe, Metsä Tissue, said: "We continuously develop our products, operations and production units to be able to supply high-quality tissue products and to ensure reliable deliveries to our customers.
"Through this tissue machine renewal in Raubach mill, we aim to enhance the product qualities as well as energy efficiency and process performance in a sustainable way."
Metsä Tissue is a leading tissue paper products suppliers to households and professionals in Europe.
---
UK
SCA's Skelmersdale investment doubles site's capacity
SCA has boosted its tissue capacity in the UK after construction at its Skelmersdale tissue site was completed.
Work started 18 months ago and included a new production hall as well as the installation of 10 additional lines, including two new lines supplied by Bretting and PCMC.
Over 140 jobs were created at the site, and the investment also included a new distribution centre in Ashton-in-Makerfield.
Skelmersdale is now SCA's second largest tissue production site in Europe for the AfH market, producing Tork-label products for major customers including local authorities, the NHS, hotel chains and motorway services.
A converting mill, the Skelmersdale site takes in mother reels of paper made at other SCA mills in the UK and converts this into the finished products.
Its products also include Velvet tissues and own brand tissue products for leading supermarket chains.
The new lines in the investment included the Tork SmartOne line, a state-of-the-art single sheet dispensing system that reduces toilet tissue consumption and costs for professional customers by up to 40%.
Other new lines at the mill include Europe's first single dispenser for paper napkins, an innovative system designed to save consumption and costs for customers such as fast food restaurants.
Site manager Mark Mannering said: "This major investment underlines SCA's commitment to the long-term future of the Skelmersdale operation."
The increased production at the mill will reduce imports from other European sites to the UK market and also give the mill a greater capacity for exporting its products overseas.
---
SWEDEN
Sofidel boosts Nordic presence
Sofidel's Swedish subsidiary Swedish Tissue has boosted its capacity after it started up a new converting plant in Kisa.
The new converting plant is now fully operational with two active production lines: the first line is focused on toilet tissues, whilst the second line can produce both kitchen towels and toilet tissues.
It is the group's most automated production site and its integration has saved the company around 40% of space.
This project was particularly challenging as its implementation involved the diversion of the Kisa river by approximately 300 metres.
The plant is also distinguished by the automation choices made for the production process.
By adapting techniques mainly used in the food and beverage sector, Sofidel developed an automatic reel conveying system process for the first time in its history, which transfers them between the paper mill and the converting plant, and the fully automated control system of the finished product: from the line ends to the loading bays via the warehouse.
This choice has saved approximately 40% of the space.
The plant produces private label products intended for the Nordic markets, in particular Sweden, Denmark, Finland and Norway.
With over 100 years since its establishment, Swedish Tissue represents a historical paper production site.
Sofidel said the move is an indication of the importance of the region and the company's desire to strengthen its position in the Nordic countries.
The Sofidel Group is a world leader in the manufacture of paper for hygienic and domestic use.
Founded in 1966, the Group has subsidiaries in 13 countries – Italy, Spain, Sweden, the UK, Belgium, France, Croatia, Germany, Poland, Romania, Greece, Turkey and the USA – with more than 5,200 employees.
Sofidel is the second ranking group in Europe in terms of production capacity in the tissue sector (1,050,000 tonnes per annum).
Swedish Tissue is located in the Municipality of Kinda in Östergötland County, Sweden.
It has a fully integrated tissue process and produces parent reels and finished consumer products.
Since 2010 the company has formed part of the Italian group Sofidel.
Swedish Tissue employs 165 staff and has a turnover of Euro 82 million (31 December 2014) and has an annual production capacity of 56,000 tonnes (31 December 2014).