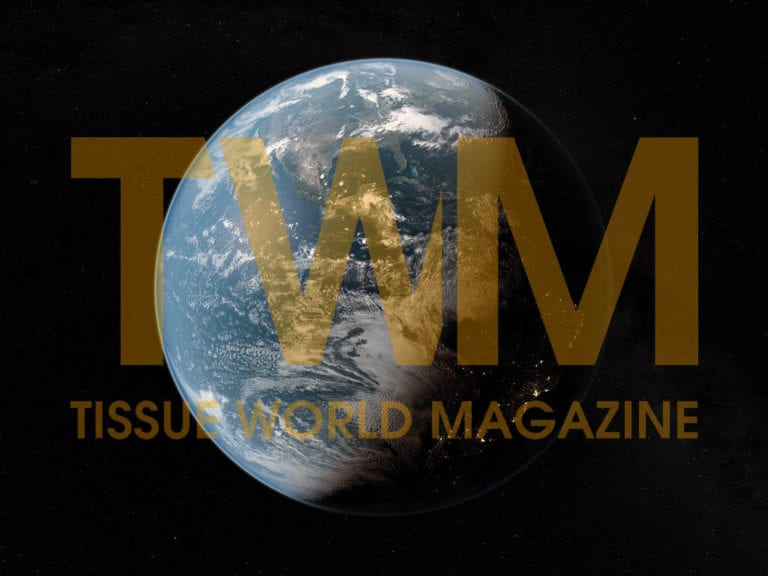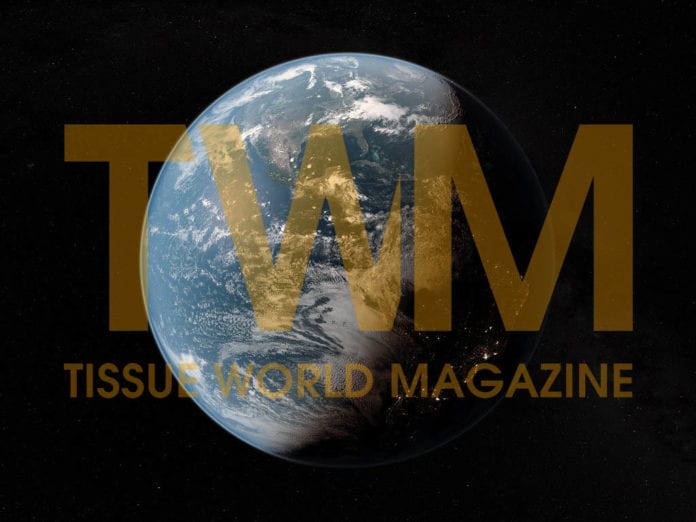 A.Celli Paper announces management changes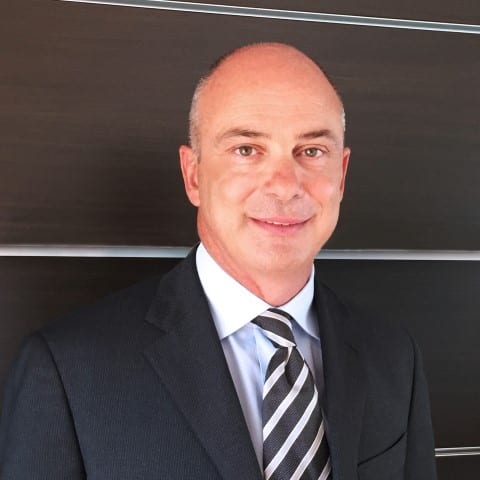 A.Celli Paper has appointed Mario Fazzi as its new managing director.
Giuseppe Antonini has been nominated president of A.Celli Paper; Mauro Celli and Alessandro Celli remain at the helm of the family company, taking on the role of vice president and executive director.
In a statement the company said: "The nomination answers the strategic needs of the A.Celli Group that aim to meet increasingly important challenges in the quest for new markets and opportunities, continuing along the road to growth characterised by the consistent and continuous technological and innovative development that has traditionally distinguished the company."
Fazzi has over 25 years of experience in tissue converting and packaging as well as knowledge of international markets, in particular Asian markets.
He has held various roles at Fabio Perini as well as the title of managing director of Korber Engineering Shanghai Co.
---
Cascades reports 3Q sales increase of 4%
Cascades has reported a sales increase of 4% to $950m for the three month period ending 30 June compared to the same time a year ago.
The company said the result was due to "higher shipments mainly in the Tissue Papers Group and the positive impact of the weakening of the Canadian dollar against its U.S. counterpart".
It added: "These factors more than offset lower average selling prices in the recovered paper segment of the Specialty Products Group, the unfavourable variation of the exchange rate with Europe and an unfavourable product mix in our Tissue Papers Group."
President and chief executive Mario Plourde said the results met the company's expectations for the second quarter.
"In the near term, we expect to continue to benefit from positive market conditions, stable recycled fibre costs and the gradual improvement of our tissue paper activities.
"Due to healthy demand, higher input costs and foreign exchange variations, price increases are being implemented for corrugated boxes in Canada and recycled boxboard in Europe and were announced for some categories of tissue products in North America."
---
TISSUE WORLD TALENTFIND: Building the next generation talent pipeline for the tissue industry
Yet another initiative from TISSUE WORLD to offer the best to the global tissue industry! Tissue World's TalentFind programme will connect tissue industry employers with students from leading paper technology universities and institutes, to transform talent acquisition strategy.
On-site interview
At Tissue World TalentFind, sponsoring companies will be able to connect immediately with a pool of potential candidates and have the opportunity to conduct on-site interviews with pre-selected candidates for internships and job offers.
Youth outreach workshop for students
The workshop led by leading industry engineers of sponsoring companies will give participants an understanding of the tissue market, what is needed from future engineers if they are going to lead projects in the field, and overview of "How it Works" and new technology releases.
By offering this unique crash-course experience in the form of a workshop, main conference, and trade show, the goal is to create awareness of growing opportunities in the tissue sector for paper technology graduates. More than anything, Tissue World aims to create a strong community amongst tissue industry, young engineers, and paper tech graduates.
Confirmed Employer:
Kimberly-Clark
Why should you be a partner of Tissue World TalentFind?
Gain first-hand access to all CVs of shortlisted students from leading paper technology universities/institutes.
Be recognised as a leading employer in the industry.
Save cost and time spent in lengthy talent searches and expensive head hunter services.
To participate in TalentFind at Tissue World New Orleans 2016, corporates and universities please contact conference manager Jyothi Rajan at [email protected] for more info.
---
Södra reports strong results
Pulp producer Södra has reported strong results for the first eight months of 2015 due to "high price levels for finished goods" and "mainly favourable" currency conditions.
Operating profit rose to SEK 1,660m compared to SEK 1,012m for the same period a year ago, while sales increased to SEK 12,186m (compared to SEK 11,429m).
EBITDA for the period was SEK 2, 292m (compared with SEK 1,656m).
Chief executive Lars Idermark said: "Södra is performing well. A healthy second four-month period has finished with a historically strong overall result for the group for the period through August.
"This is largely due to high price levels for finished goods and mainly to a favourable currency situation – but also because Södra is becoming an increasingly efficient, innovative and value-generating group."
Idermark added the group's business areas continue to deliver "a very strong performance".
"Stable and efficient production at the mills, while we are investing SEK five billion to increase production, is impressive.
---
Södra Group appoints Jörgen Lindquist as CFO
Södra Group has also announced the appointment of Jörgen Lindquist as chief financial officer.
He assumed the position on 14 September, when he also became a member of the group's senior management and now reports to president and Idermark.
Lindquist joins Södra from IKEA where he has spent the past five years working as chief financial officer and acting vice president of the company's industry division Swedspan International.
Prior to this role, he was responsible for IKEA's project to establish new furniture manufacturing facilities in the U.S.
He has also served as chief financial officer and vice president of the Axis Group and held various senior financial positions in the chemical and packaging industries.
Lindquist succeeds Carina Olson who previously announced her decision to leave Södra to pursue new challenges.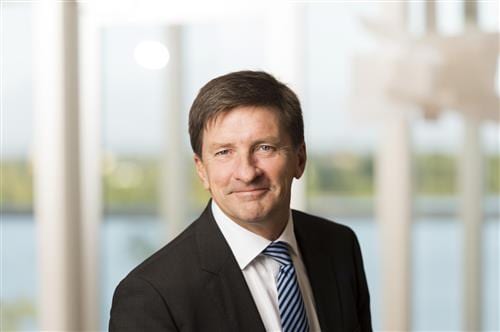 ---
SCA strengthens hygiene operations
SCA has announced it will strengthen its competitiveness in the hygiene market to "intensify growth and the pace of innovation", making a number of changes to its operations.
Some 85% of the company's sales are derived from its hygiene operations, and as of 1 January 2016 the company will undertake a number of objectives.
They include:
Reorganising its AfH tissue and incontinence products in Europe and North America into two business units, Away from Home Professional Care (led by Don Lewis, currently president of SCA Americas) and Incontinence Care (led by Margareta Lehmann, currently president of SCA Incontinence Care Europe).
Latin America will become a new business unit, SCA Latin America, led by Pablo Fuentes, vice president of SCA Latin America.
Global Hygiene Supply Tissue and Global Hygiene Supply Personal Care are "being strengthened through the respective production activities being given direct reporting lines".
A project to streamline logistics is also being organised and will be led by Sune Lundin, president of SCA Away from Home Professional Hygiene Europe.
Magnus Groth, SCA president and chief executive, said: "The new organisation provides the preconditions for increasing efficiency, the pace of innovation and profitable growth for our global hygiene operations."
He added that the organisational changes have no impact on SCA's external financial reporting structure.
Additionally, the SCA Group has also been divided into two divisions: a Hygiene division and a Forest Products division.
In relation to the Forest Products division, all forest industry and forest land currently owned by SCA will be merged into one division.
A decision has also been made to invest in increased capacity for pulp production in the forest products operation.
Groth added: "The enhancement of the organisation and the investment in increased pulp production will secure the long-term competitiveness of the businesses."
Work to realise this consolidation has begun.
To satisfy the growing demand for pulp, SCA has decided to invest in increased capacity for pulp production at the Östrand pulp mill in Timrå, Sweden.
The production capacity of bleached sulphate pulp will increase from 430,000tpy to 900,000tpy.
Production for the SEK 7.8bn investment is expected to commence in 2018.
---
Voith launches TissueForm ITY forming fabric
Voith has launched a forming fabric that is said creates optimal performance in tissue production.
The TissueForm ITY forming fabric is designed for challenging applications in tissue production and "ensures excellent stability and the highest dewatering at all machine speeds", according to the company.
It combines a very fine two-shed paper side to obtain a smooth surface with a four-shed wear side.
The woven structure of the fabric ensures fast drainage and a high level of sheet support while maximising dimensional stability.
Its design is based on the patented woven structure of the I-Series and its proven 3:2 warp ratio.
Voith added that the new forming fabric TissueForm ITY has already been successfully deployed in the industry many times and has demonstrated that it delivers excellent dewatering performance and fibre support also at very high speeds.