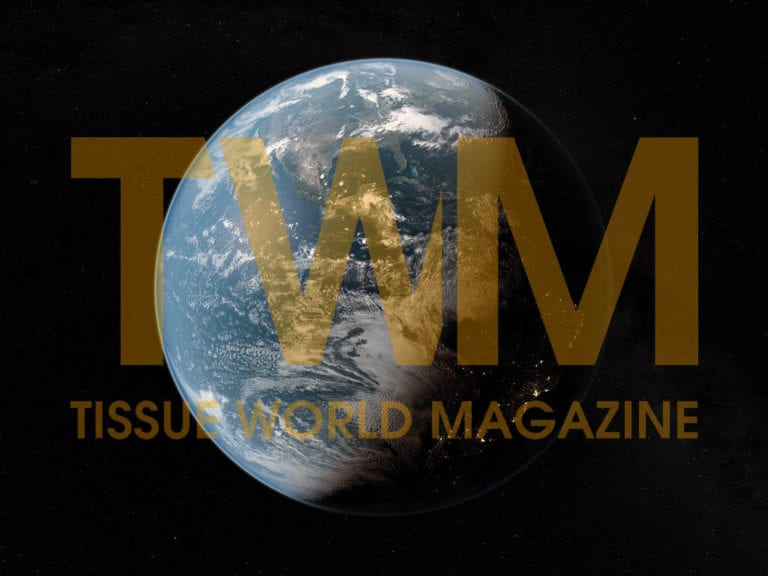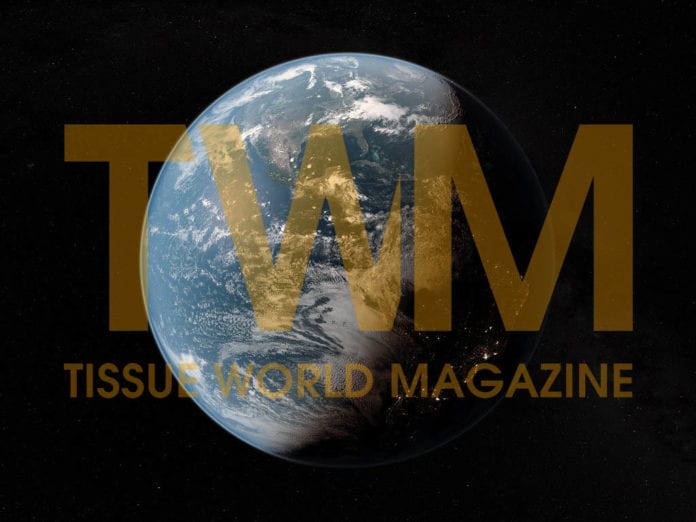 CHINA
Clearwater reports net sales drop follow speciality mills sale
Clearwater Paper Corporation has posted net sale results of $444.6m for the second quarter of 2015, down 10.9% year-on-year.
The company said this was primarily due to the sale of its specialty mills in December 2014.
Adjusted EBITDA for the quarter was $50.7m, down 11.6% compared to second quarter 2014 adjusted EBITDA of $57.3m.
The decrease is said to be due to costs associated with scheduled major maintenance at the company's Arkansas pulp and paperboard mill and the sale of its specialty tissue mills, partially offset by lower input costs for pulp, chemicals and natural gas.
Its consumer products division reported net sales of $239.4m for the second quarter of 2015, down 20% compared to second quarter 2014 net sales of $299.1m.
This decrease was due to the sale of the specialty tissue mills.
Total tissue sales volumes of 96,220 tonnes in the second quarter of 2015 declined by 28.6% and converted product cases shipped were 13.1m, down 6.9%.
Average tissue net selling prices increased 12.0% to $2,482 per tonne in the second quarter of 2015 due to improved product mix after the sale of the specialty mills.
Linda K. Massman, president and chief executive, said: "Clearwater Paper delivered strong results that exceeded the high end of our outlook for the second quarter of 2015.
"Our consumer products business has continued to demonstrate the ability to increase operating leverage, execute on its plan to improve efficiencies throughout the organisation and expand its customer base."
---
Hangzhou Nbond Nonwoven starts up flushable wipes line
China's Hangzhou Nbond Nonwoven has started up a new flushable wipes production line.
Supplied by Voith and Truetzschler, the new production line is the first in the Chinese market to use the wet-laid spunlacing (WLS) concept of the HydroFormer and AquaJet technology.
It reached an operating speed of 200m/min three days after it was started up.
The production line uses wet-laid technology with cellulose fibre as raw material for the production of flushable wipes and is Nbond's eighth line.
It has a 3,750mm wire width and 250m/min design speed.
Nbond produces flushable wipes within a basis weight range of 50 to 80g/m² and will achieve an annual capacity of up to 15,000 tonnes.
Voith supplied the HydroFormer; with its technology the suspension is highly diluted so nonwovens can be produced entirely from cellulose.
Truetzschler supplied the AquaJet technology, a drum dryer and a winder.
The line will play an important role for Nbond in strengthening its market position in China and in the global non-woven fabric market.
---
Lee & Man Paper boosts capacity
Chinese pulp and paper producer Lee & Man Paper has signed up Valmet for a repeat order of two Advantage DCT 200HS tissue production lines.
The new tissue machines will have a width of 5.6m and a design speed of 2,000m/min.
Each machine will produce 60,000 tonnes of toilet and facial tissue per year, using virgin wood pulp and bleached bamboo fibre as raw material.
Start-up is planned to take place in late 2016 and the value of the order has not been disclosed.
Valmet's scope of delivery will comprise of complete tissue production lines featuring stock preparation systems and Advantage DCT 200HS tissue machines. The machines will be equipped with OptiFlo headbox and cast alloy Yankee cylinders.
The machines will also be featured with the well proven Advantage tissue technology including ViscoNip press, steam heated AirCap hood, WetDust dust system and a SoftReel P reel.
In 2014, Lee & Man ordered an Advantage DCT 200HS tissue line which is planned to start up at the Chongqing mill later this year.
Established in 1994, the company now has 6,500 staff located at its five production sites in China.
---
Vinda appoints Christoph Michalski as CEO
Vinda International Holdings has appointed the president of SCA's Global Hygiene Category Christoph Michalski as chief executive.
Effective as of 1 October, the company said the move "represents a clear commitment from SCA and Vinda to strengthen their long-term cooperation".
SCA is the majority shareholder in Vinda, one of China's largest hygiene companies.
Magnus Groth, president and chief executive of SCA, said: "Christoph Michalski's extensive experience in consumer goods will benefit Vinda and SCA, given SCA's position as the majority shareholder in Vinda.
"Christoph has made an excellent contribution to SCA, enhancing the innovation process at the company and thereby increasing the number of product launches, strengthening our brands, such as TENA and Tork, and meeting customer and consumer needs,"
The recruitment process to identify Michalski's successor has been initiated.
Following the transfer to Vinda of SCA's hygiene business in China in late 2014, SCA said it and Vinda "have a clear and continued interest to explore stronger collaboration opportunities in Asia going forward".
It said: "Such collaboration would strengthen the integration of resources between SCA and Vinda, and offer mutually competitive advantages."
---
Liuzhou Liangmianzhen Paper Product boosts capacity
China's Liuzhou Liangmianzhen Paper Product has started up the second of two MODULO-PLUS ES tissue lines supplied by Toscotec at its mill in Liuzhou, Guangxi.
A TT WIND-M high-speed slitter rewinder will also be started up in the next few weeks.
Following the start-up of the first Toscotec-supplied tissue machine on 11 September at Liangmianzhen Paper Product mill, the start-up of this second tissue line was also achieved according to schedule.
These two new lines will increase the company's tissue production by 42,000tpy.
Toscotec's scope of supply includes a MODULO-PLUS ES machine, designed for a speed of 1,500m/min, featuring TT SYD-15FT (4572mm) and double press configuration, Milltech's steam-heated hood, stock preparation equipment, electrical and control systems, spare parts for the entire plant and a full service package.