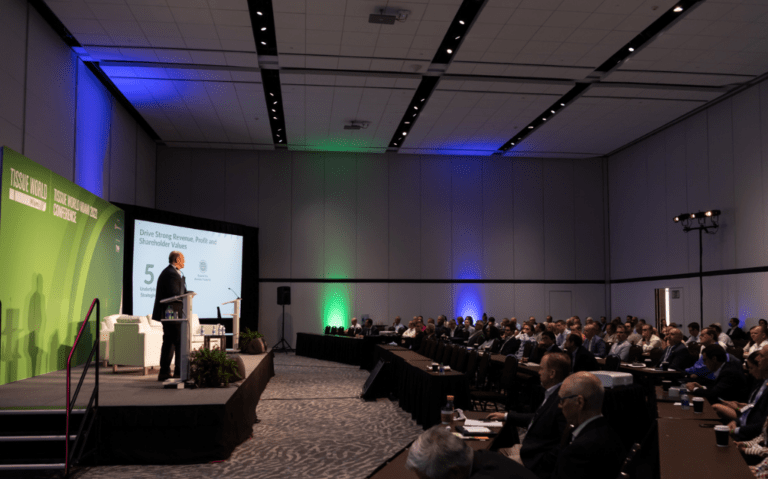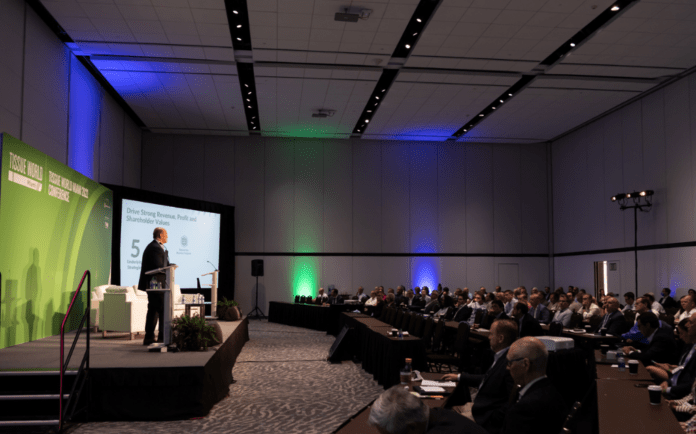 Tissue World has announced its Miami 2024 conference agenda – Elevating Expertise for Tomorrow's Tissue World – as it welcomes a range of industry-leading experts to the event.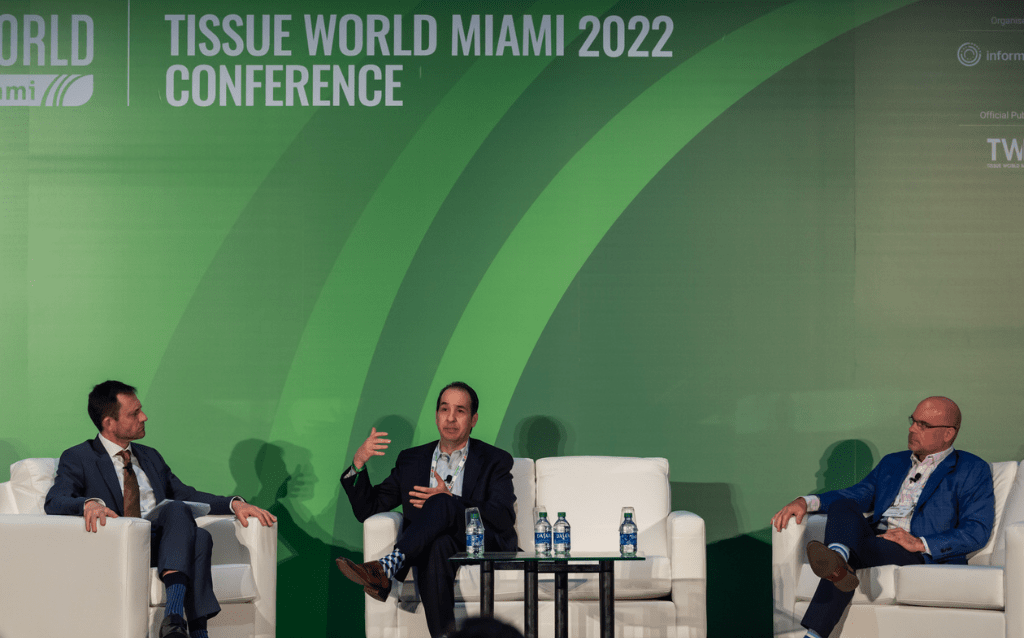 Some 50+ speakers will join keynote speaker Jean-David Tardif, President and Chief Operating Officer, Cascades, at Miami Beach on 31 January and 1 February.
The Senior Management Symposium Sessions will also include talks from:
Guilherme Viesi, Chief Commercial Officer, CMPC Pulp
Soile Kilpi, Director, AFRY Management Consulting
Susan Irving, Chief Marketing Officer, Kruger Products
Bruce Janda, Senior Consultant, ResourceWise
Liying Qian, Industry Manager for Tissue & Hygiene, Euromonitor International
Joslyn Faust, Founder, HeyBamboo
Lora Cecere, Founder, Supply Chain Insights
Jacob L. Shapiro, Partner, Director & Chief Strategist, Cognitive Investments & Perch Perspectives (Cognitive Investments & Perch Perspectives).
Esko Uutela, Principal, Tissue, Fastmarkets, and Michael Urlick, Senior Vice President and General Manager, Clearwater Paper, Consumer Products Division, will also participate as panellists.
Topics will delve into different sessions themes including winning strategies in a fast-changing world, managing supply-side volatility, initiatives for long-term business sustainability, and meeting customers' expectations.
Technical Sessions: deep-dive technical talks
Miami's Technical Sessions are scheduled for the afternoons of 31 January and 1 February, and will offer deep-dive technical talks on energy efficiency, automation, sustainable technology, and optimised and innovative technical solution.
Sessions will include talks from:
Stéphan Larivière, Sector Director – Consumer Hygiene Products, FPInnovations
Paul Richards, Senior Technology Manager, Andritz
Gabriele Romanini, Sales Manager – Tissue Division, Toscotec
Sergio Tonarelli, Chief Sales Officer, Futura.
Speakers and panellists confirmed so far will also be present from ABB, A.Celli Paper, Clearwater, Cognitive Investments & Perch Perspectives, EcoSynthetix, Fastmarkets RISI, Kadant Black Clawson, Kemira, Körber, NCSU, Pulsar America, SSH, Secure Value, Supply Chain Insights, Solenis, Suzano, and Valmet.
Tissue Workshop: new feature!
Tissue World Miami 2024 will also introduce a new feature – the Tissue Workshop, taking place in the morning of 2 February.
Confirmed speakers include Ulf Johnsson, Concept Manager Mill Technology (Sustainability), Valmet, and Ronalds Gonzales, Associate Professor, North Carolina State University.
Their presentations will be followed by collaborative sessions where participants will discuss the design of sustainable and innovative blueprints for the future of the tissue industry.
Experts will guide these workshops which will conclude with a roundtable discussion, synthesising insights, and outcomes for the future of tissue.
At the time of publishing, over 1,500 visitors, 100+ exhibitors, 50+ speakers, and 45+ sessions have been secured for Tissue World Miami 2024.
To view details of the event, go here.
To gain access to the Early Bird Offer until 1 December and save $400 on the Full Access Pass, register here.
To see a complete list of speakers, visit here.
To view the conference agenda, go here.