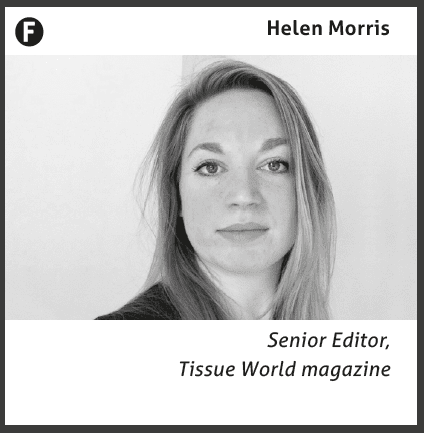 We could do no better in assessing tissue prospects in Thailand than quote directly from Kimberly-Clark in this edition of TWM's Country Report.
"We are seeing mid-single digit growth … a result of Thailand's strengthened economy, political stability, improving consumer sentiment and rising incomes. Consumers are becoming more sophisticated and are demanding products that meet their lifestyle needs. They are seeking more convenience and want specialised solutions for specific problems."
Thailand's tissue manufacturers are confident about their prospects. All the signs are that growth, already good, is poised to gather pace.
Dr. Sumrit Yipyintum, managing director of Thailand's first tissue mill RiverPRO, is equally up-beat: "Our consumers are now much more educated about hygiene and so the tissue market is changing, we're more and more seeing the adoption of tissue in homes as a day-to-day habit rather than a luxury."
Urbanisation, tourism and AfH are on the up, and large supermarkets entered the retail market 10 years ago.
This is a dramatic change from 20, and even fours ago. Twenty years ago Thailand's emerging market economy was cited as a warning of the dangers of too rapid economic growth: wide current-account
deficits, inflation close to 10%; exhausted  foreign-exchange reserves; and the baht no longer pegged to the dollar.
Deeply conservative authorities took the alarm to heart. Today the Bank of Thailand (BoT) and successive governments have steered the country to the other extreme.Economists have described Thailand as the new Japan. Not the Japan of the dynamic tech manufacturing brilliance, but the Japan of later years of stagnation.
They point to clear parallels. It has Japan's demographics from 25 years ago. It's on the Japanese path of zero inflation, very low interest rates and a big current-account surplus. Private investment expanded by only 1.7% last year. Inflation is once again a worry, because it is so stubbornly low.
By 2022 Thailand will be the first developing country to become an "aged" society, according to the BoT, with more than 14% of its population over 65. The proportion of elderly is rising faster in Thailand than in China.
Four years ago a military coup was, rarely after such an upheaval, the beginning of today's stronger, more stable nation.
In this economic assessment it is time for amore expansive, controlled fiscal policy to reap the rewards of a great opportunity. The tissue industry is poised to play its part … one fact alone puts the optimism for change into perspective. Dr. Yipyintum reckons that more than half of the population of 68 million do not use any tissue products. It's time to show them what they are missing.
Tissue World
As TW Miami showed, the global tissue industry is seeing new players, new technologies, more potential, and an increasingly fast-changing retail landscape.
The exhibition's conference sessions elaborated on just how dynamic it is; global consumption in 2016 was an impressive 36.4m tonnes (North America claims 25%, China 21.3% and Western Europe 8.3% … see our MarketIssues article for the report).
And so from America, where we thank our exhibitors and visitors, to Thailand, where in June we will hold Tissue World Bangkok. We look forward to seeing you there.