Vietnam is a classic tissue growth market. One million new urban residents added each year – per capita consumption less than 1.0kg – behind only China and India among Asia's growing economies. TWM met one company benefitting as the government toughens environmental regulations.
It's only at the end of our interview – through a translator at Saigon Paper's headquarters in thriving and colourful Ho Chi Minh City (still known locally as Saigon) – that the company's founder and chief executive Vi Tien Cao drops his signal business ambition into our conversation.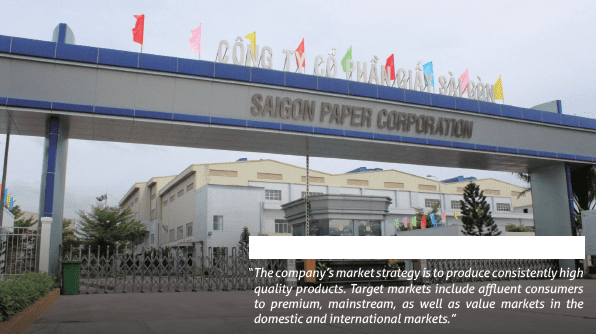 He aims to double the company's tissue capacity in the next five years. The statement comes a little as a surprise, not just because it's such an ambitious target, but because Saigon Paper is already the country's market leader. Then again, that's perhaps why.
Maybe it is actually testament to how Cao does business – with plenty of drive and ambition, underlined by a quiet confidence and humility.
TWM has travelled from North to South Vietnam for this magazine's Country Report, and doing so has made it evident that Cao's ambitious expansion plans are clearly based on fact. The opportunities for the tissue market in the country are vast and Vietnam is a perfect example of a blueprint for the tissue market's potential in the world's developing economies.
Saigon in particular is brimming with commerce and potential. Thousands and thousands of motorbikes – by far the transport of choice – speed across the city past a multitude of local shops selling anything and everything. The big global retailers are also here: the Co Op Mart and FamilyMart are well established, while Japan's 7-Eleven plans to take on the market in the next few years.
After three decades of brutal warfare which ended with the capture of this city in 1975, Vietnam now continues to rapidly reform and offers up a staggering amount of potential. It became unified in 1975, while political and economic reforms ("Doi Moi") were launched in 1986. Nominal GDP per capita was below USD 100 in 1990, but in 2014 it rose to USD 2,012. Its demographics are key for tissue potential: the country is the third fastest growing economy in Asia after China and India, and the world's 15th most populous country with a total population of 93.4 million as of 2014. Rapid urbanisation and population growth aren't expected to slow down, with urbanisation increasing at a rate of 3.1% from 2014-2019. It's estimated that one million new urban residents will be added each year.
Meanwhile, Vietnam's tissue consumption per capita is less than 1.0kg, much lower than the world's average level of 4.4kg. Its biggest tissue category is toilet tissue, which is common to most urban households, hotels, restaurants, offices and factories, and contributes 68% of the total sales of the country's tissue sector. However, toilet tissue's penetration in rural regions is still relatively low and concentrated among value brands.

For Saigon Paper, such market dynamics offer up a lot of untapped potential, and it is one of the few companies in the country making investments. Already one of the top three tissue paper manufacturers across the premium, mainstream and value segments, it has two brands: Bless You and Saigon. Cao says it is the biggest player in Vietnam's rural areas and the second largest player in its urban regions. In 2016 and onwards, the company is targeting the number one position throughout the country.
He established the business in 1997, producing just 1,500tpy. The local and private tissue producer is now 92% owned by the founder and the new shareholder who acquired a 33.8% stake in the company from Japanese company Daio Paper in 2013. In April 2015, it completed a USD$116m tissue and paper packaging expansion at its My Xuan mill, adding 28,080tpy of facial, tissue, napkin, toilet paper and jumbo roll capacity as well as 171,600tpy of industrial paper capacity.
It now has two fully integrated paper mills at My Xuan mill. Located in My Xuan A Industrial Park, Ba Ria, Vung Tau Province, the sites house six tissue paper machines, five industrial paper machines and four pulp machines supplied by Andritz, Black Clawson and Kadant, and the company also sites suppliers EIMCO waste water treatment system and Chan Li converting lines. Total tissue production capacity is 40,560tpy: "We're one of the main tissue companies here that use modern technology and produce high quality products," he adds.
As recently as 1985, he says there was no demand for tissue products in northern Vietnam. "Rural areas even now, but especially 30 years ago, had very little demand or use of tissue products. Now we're seeing the average growth in demand at around 20% in the past few years and we expect that to continue."
The company's market strategy is to produce consistently high quality products. Target markets include affluent consumers to premium, mainstream, as well as value markets in the domestic and international markets. Cao says demand for all three grades is increasing sharply and more domestic production is needed.
Only 8-9% is produced for private label tissue products as he says otherwise there would be a clash with its own brands. "Brands dominate," he adds.
A commitment to environmentally-friendly products is a key strategy as the company concentrates on sustainable development. Recycled waste paper accounts for more than 90% of tissue production and the business is also FSC-certified: "We believe when the awareness of hygiene and the environment are rising and our products will increasingly be chosen by domestic consumers. Tissue demand here relates to income, so those on a lower income have no interest in environmentally-friendly products because their main concern in cost. However, this strategy will lead us to success in the export markets which are often interested in environmentally-friendly products."
To ensure a sufficient supply of quality recycled pulp, Saigon Paper has built its own waste paper collection and purchasing system which comprises four depots with collection capability of 500tpd. Its EIMCO waste water treatment system is one of the largest and most advanced waste water treatment systems among paper manufacturers in Vietnam.
Some 70% of the company's production increase between 2014 and 2019 is targeted at the domestic market, yet he adds that demand there still isn't level with what the company is able to produce. In the last five years, domestic demand increased by near to 20%. "Among the Asian developing countries, Vietnam has the highest urbanisation rate at 3.1%, yet it has one of the lowest tissue consumption per capita. As Vietnam's society becomes more urbanised, hygiene awareness is expected to increase, and so we expect an increase in tissue usage and demand."
He adds that a local macro factor driving tissue is the expanding market share created as a result of smaller paper manufacturers that are being shut down due to regulatory and environmental factors. Cao mentions this twice during our interview, and adds it is a result of the impact of stricter environmental and regulatory restrictions which has led to a reduction of total paper capacity in Vietnam, coupled with the continual rise in tissue demand which he says has given the company a great opportunity. He adds that notwithstanding the potential increase in demand and shortage of supply, the government's strict policies would result in the closure of more than 700 small companies across the paper industry. "The government is planning to consolidate the market by withdrawing licenses of small producers and controlling the issuance of new licenses in accordance to their paper sector plan (till 2025)," he says. "The government also has in place targets for designed capacity installed and production volume milestones for 2015, 2020 and 2025."
"As the government strengthens its environmental regulations, small companies must either invest heavily to upgrade their production facilities or shut down their businesses. Only the three top companies – that have the brands, scale and high quality production facilities and that comply with regulatory standards – can take advantage of Vietnam's potential."
Some 30% of capacity is for export to over 23 countries including America and Japan. Despite Vietnam sharing its borders with China, Laos and Cambodia, the main potential for export isn't these countries. He adds that the company also isn't seeing any manufacturers in Vietnam from China, and that there is little exported tissue product from China.
Growth in exports is driven by the formation of trade blocs such as the ASEAN Economic Community, an initiative to combine the 10 ASEAN countries into a single economic community, which boosts the country's exports and economy, and the Trans-Pacific Partnership (TPP) agreement. Cao says the reduction of international trade barriers via the TPP is expected to boost demand for Saigon Paper's products in the international market. However, he adds that export will continue to make up 30% of its capacity and that it isn't looking to substantially increase it.
For now, the outlook is very much domestic. Increasing disposable income, rapid urbanisation, government prioritisation and a rising awareness of hygiene are all increasing demand for tissue. With tissue consumption at less than a quarter of the world's average, continued economic development and increased purchasing power means that consumers in rural provinces are more and more likely to upgrade to higher grade tissue paper.
Cao sums up the main challenges and opportunities: ruralisation – Saigon Paper is the market leader; small company closures are an opportunity; the development of the economy; rapid urbanisation; income becoming more stable; greater environment awareness; short and long-term return on key investments.
FACTFILE: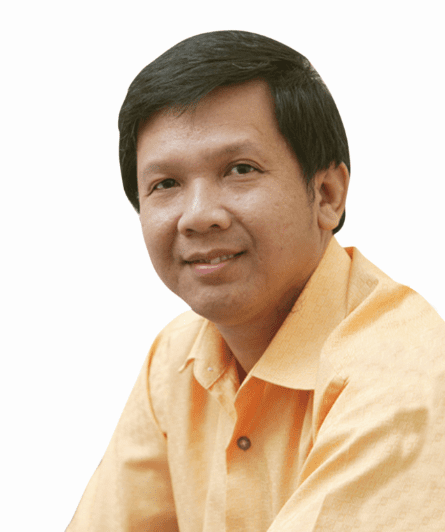 Saigon Paper
Founder and chief executive: Cao Tien Vi
Certifications: FSC, ISO 50001:2011,
ISO 9001:2008, ISO 14001:2004 and OHSAS 18001:2007
Products: Facial tissues, napkins, toilet tissue, kitchen roll, mini jumbo rolls and jumbo rolls under its two main brands as well as seven sub-brands (Feel Me and Hold Me under the Bless You brand; Zenni, Extra, Inno, Eco and Eco++ under the Saigon brand), unbranded mini jumbo rolls which are economical, convenient and best suited for washrooms in places with medium to high traffic, plus private label tissue products for domestic and overseas customers as well as tissue jumbo rolls for export.
Production: two paper mills at My Xuan A Industrial Park, Tan Thanh District, Ba Ria-Vung Tau.
Production capacity: tissue paper is 40,560tpy; industrial paper is 232,440tpy.
Infrastructure: Six self-contained modern tissue production lines and five modern industrial paper production lines with advanced paper manufacturing technology and supporting infrastructure imported from the US and Europe: Andritz, Black Clawson, Kadant and EIMCO. A waste water treatment system which is the largest and most modern in the paper industry in Vietnam (with a capacity of 17,000m3/day).