By Helen Morris, Senior Editor, Tissue World Magazine
No 'Country Report' from Canada would be complete without referencing its mighty forests. Canfor Pulp in British Colombia is surrounded by an unrivalled natural resource bound for a bigger share of the global quality premium market.
To the managers of Canfor Pulp's Northwood mill in Prince George the word 'vast' has a different meaning than to the rest of us. Canfor has three plants in this region all connected by two freshwater rivers and all surrounded by 100 year old trees covering a landmass of over 500,000sq. kilometres … roughly the size of Germany, Austria, Belgium and Netherlands combined.
It is the fifth largest producer of Northern bleached softwood kraft (NBSK) pulp in the world, and for every tree cut down three more are planted, mill manager Jason Korolek says.
All of this, he adds, means the company enjoys a competitive advantage shared by no other mill.
The best way to get some idea of the scale is to go and see it … from the air. That's exactly what the TWM editor did in a Bell 407 helicopter.
During a flight lasting over an hour we covered roughly 1% of the total forest area. It brought a new definition to the journalistic principle of overview.
Back on ground TWM met mill manager Korolek, Paul Bicho, manager, innovation and optimisation, and Bill Adams, senior director, sustainability, customer service and innovation for their assessment of Canfor Pulp's market strategy.
TWM/1 What's your current supply of pulp to your local tissue market?
Jason Korolek: "Our pulp is sold into three markets: 30% goes into tissue, and the remaining into printing and writing (P&W) and also the specialities market. In this region of the world, Canfor has one Canadian tissue customer while the rest goes to the American market, simply because it's such a huge market – a population of 321.4m compared to Canada's 35.85m. So it's key for our tissue division.
"We're looking to grow our tissue business to 30%. Nonwovens is also a growing market for us, but it depends on how the market develops in our other sectors as we very much want to have controlled growth. We have a good speciality business, a strong P&W business, and we don't want to lose sight of that while we grow in tissue."
TWM/2 And your strategy to supply to the rest of the world?
Korolek: "We have a global vision and a presence in most other key markets apart from Europe. Very little Canadian NBSK goes into Europe as companies there are not willing to pay a premium for it. Scandinavian NBSK pulp is also popular there and their pulp is the benchmark pulp for Europe.
"But we can get it to China as they are willing to pay the premium and so we are equally focusing on the Asian market generally. We have a great presence in Asia with a Korean and Japanese presence."
TWM/3 With the changing dynamics in tissue trends, how are your sites here prepared to embrace that?
Korolek: "Our logistics here at Prince George mean that we have a competitive advantage that no other pulp mill has. We're looking to the long term, for future generations, and our vision is broad. Our trees are 100 years old and for every tree we cut down, we plant three more.
"The current 30% of production for the tissue market, that percentage will grow, no question. We've seen changes in key markets such as America, changes in social trends and demands for tissue products, so we adapt to that.
"In China, the middle class population is growing. It has gone from 1% ultra-rich to a substantial population that has a lot of potential and more disposable income, living in condos, etc. With that change to a more middle class lifestyle comes the desire for tissue products, and that's really driving tissue growth there. We're seeing similar trends with India, just currently it's on a smaller scale, but there is a lot of potential there also because of the population.
"There are other regions we don't want to lose sight of also, but they're possibly not for us as they'll be reached by the European suppliers."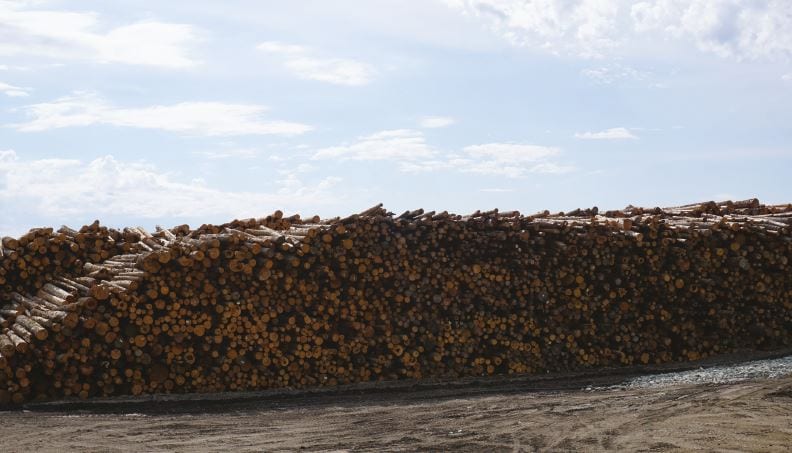 TWM/4 What are your projections for Canfor and tissue generally in the next five years? 
Korolek: "Diversification is important to us, but we are not losing sight of tissue – especially as P&W demand decreases, the tissue market is becoming more of an anchor for us as it's growing globally.
"Some 15 years ago, demand for P&W was 110m tonnes, now its 85 tonnes soon to go to 75m tonnes per year. Specialities has gone from 25m to 35m over the next 15 years, which may not be fast enough to counter the reduction in P&W. Tissue is going up and up, so our tissue business will grow and we're trying to focus on the premium tissue opportunities.
"Our vision is to be linked with the best players in our three markets. We're one of the strongest suppliers and we have planned and invested so that we're around for a long time.
"Fibre is the crux of our selling proposition for tissue – we have a very strong fibre, so the customer doesn't need to refine our fibre as much. In years to come, there will definitely be a tighter supply and demand balance. Tissue in China is growing quickly and will remain a key region for us. Japan and Korea are already ahead with the quality of the products they produce, and they like the performance of our pulp there."
TWM/5 Can tissue mills expect more pulp price increases over the following year?
Korolek: "Our focus is to listen to our sales team and respond to that, we focus on taking our fibre and doing the best we can with it so we can turn it into the strongest, brightest and cleanest pulp. Price increases are market driven; it's all supply and demand. China keeps buying and the supply is steady and demand goes up, so if you want pulp you need to pay for it as we're already sold out.
"My goal is to make lots of pulp so our sales team can deliver a high-quality product. We take care of our fibre resource so that we can continue to make the best product available now and in the future."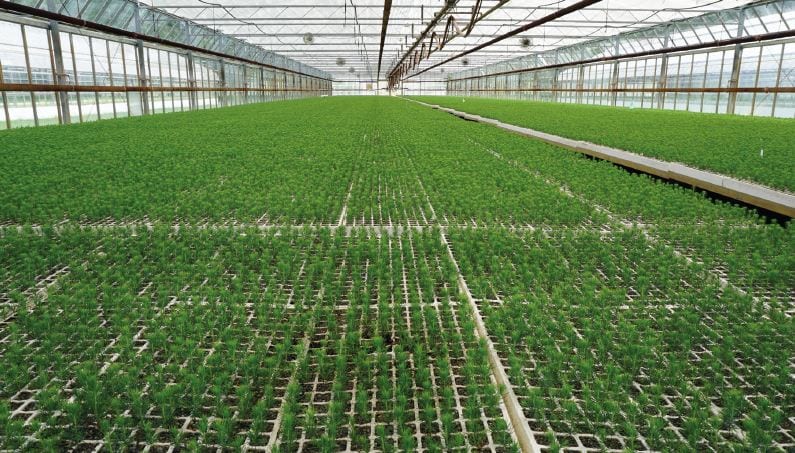 TWM/6 How important are environmental efficiencies for Canfor?
Korolek: "Our operations are self-sufficient in renewable energy and we have additional plans to increase our renewable energy production. Our environmental performance has also been a key priority at Canfor. The market demands are becoming more and more stringent, but with good intention. And when we implement them we become a leaner operation; if you take care of energy, your costs come down and your product becomes cheaper to produce which makes us more competitive.
"For the forest, we rely on natural forest – plantations are illegal, so Canada's pulp mills are required to only harvest natural forest and replant the same species that have been harvested so the biodiversity is maintained. It's a highly regulated compliance in Canada, everything from legality to compliance and tough regulations – we're number one in the world for this, it's all so stringent. Some 99.5% of our forests are certified to either FSC or PEFC."
TWM/7 How is Canfor Pulp responding to current trends from tissue customers?
Bill Adams: "Premium tissue products require superior tensile strength and softness. Tissue makers have to be very deliberate about how much softwood and how much hardwood they require to produce these premium tissue products. Our premium reinforced pulp (PRP) gives our pulp a distinct advantage as the high unrefined breaking length allows our customers to optimise the amount of softwood therefore optimising the final softness and increasing the bulk of the premium tissue product.
"When we start to export to other regions there's a premium that we can extract because then we're competing against other pulps, which bring added value, higher strength and softness. Tissue makers can use less of it and use more hardwood and make a softer, stronger tissue.
"Canfor's PRP provides additional value to the tissue sector when compared to other softwood pulps in the market. Our PRP enables the tissue maker to produce stronger and softer products with less refining to achieve their freeness targets versus competitor BSK pulps. This higher tensile efficiency (ease of refining) allows the tissue makers to increase the hardwood content resulting in higher softness and a bulker sheet. Many tissue makers don't have the luxury of refining the hardwood and softwood fibres separately, so they can now use less refining to protect the bulk and softness in the final product. Some tissue makers use this fibre advantage to lower the basis weight of their tissue product.
"Increasing, hardwood kraft content results in a softer tissue, which is especially important in bathroom and facial tissue. The PRP fibres bring both higher wet web strength and dry strength thereby helping overall PM efficiencies – that advantage continues onto converting operations. Having a softer and stronger sheet allows the converting operation with flexibility and increased efficiency with less breaks and higher operating speeds to increase productivity.
"As a market pulp producer that wants to grow in the tissue segment, you need to build up your tissue technical capabilities to help the tissue makers optimise the properties of your fibres. Pulps need to be chemical clean and consistent fibre properties for tissue makers. Variations in chemistry and pulp properties can create disruptions to the tissue making process. Canfor Pulp has often received feedback the consistency and cleanliness is an important factor our customers appreciate.
"We're also seeing that the quality of the recycle fibre supply is dropping. Part of the reason that the tissue segment is growing is that the new machines are bigger and faster and designed to run on uniform virgin fibre. In addition, the recycled fibre being used has deteriorated in quality, so tissue makers need to blend recycled fibres with higher quality virgin fibres which is providing additional opportunity for premium softwoods.
"The tissue segment is so cost driven, fibre is around 60% of  their production cost, so what we want to do is appeal to the cost side, certainly be a strong technical fit to allow them to produce premium tissues but also be sensitive to the cost factor. We have received some interesting feedback related to the water retention value of our PRP. Fibre contains two types of water, bound water and free water. It takes significantly more energy to remove bound water from the pulp fibres and the more you can remove in the press section the lower the tissue producer's overall energy costs will be. Overall it takes less energy to dry Canfor PRP which leads to direct energy savings. We are continuing to study this phenomenon in our tissue research work."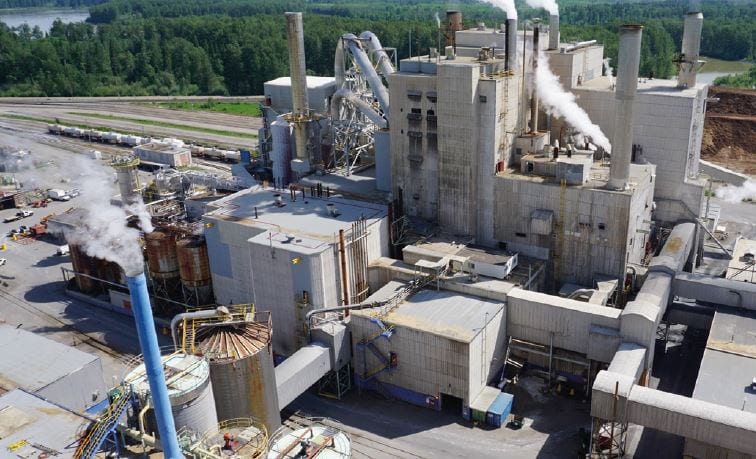 TWM/8 What global tissue trends are you seeing?
Mardy Grossman, director, business development, Canfor: "There is growth in tissue production more in the East of the world. China is the fastest growing market and they are freight logical. Generally, we're seeing demand for more hardwood (EUCA) and less softwood pulp. There is also a continuous movement to higher quality as producers try to maintain/grow market share … these premium grades that require quality hardwood and NBSK.
"The use of high quality NBSK requires less softwood fibre, with the EUCA providing bulk and softness at cheaper price. Higher quality tissue products have generally higher margins, while their optimum tissue properties cannot be obtained with a sub-par furnish."