After nine years of research into reducing the consumption of wood per tonne of pulp, Suzano has launched industrial scale production at its Três Lagoas mill in Brazil. Heloisa Ramires, Suzano Research and Development Manager for Market Pulp, reports for TWM.
By Heloisa Ramires, Suzano Research and Development Manager for Market Pulp
While eucalyptus pulp is traditionally used in tissue production because of its ability to deliver formation and softness to the paper, what if we could also enhance the mechanical properties of paper – and keep all the existing benefits?
Suzano's latest fiberline has been launched after nine years of research and development. Designed as an extended impregnation cooking process, it has already shown potential to increase tensile strength and refining energy reduction through its physical and chemical properties.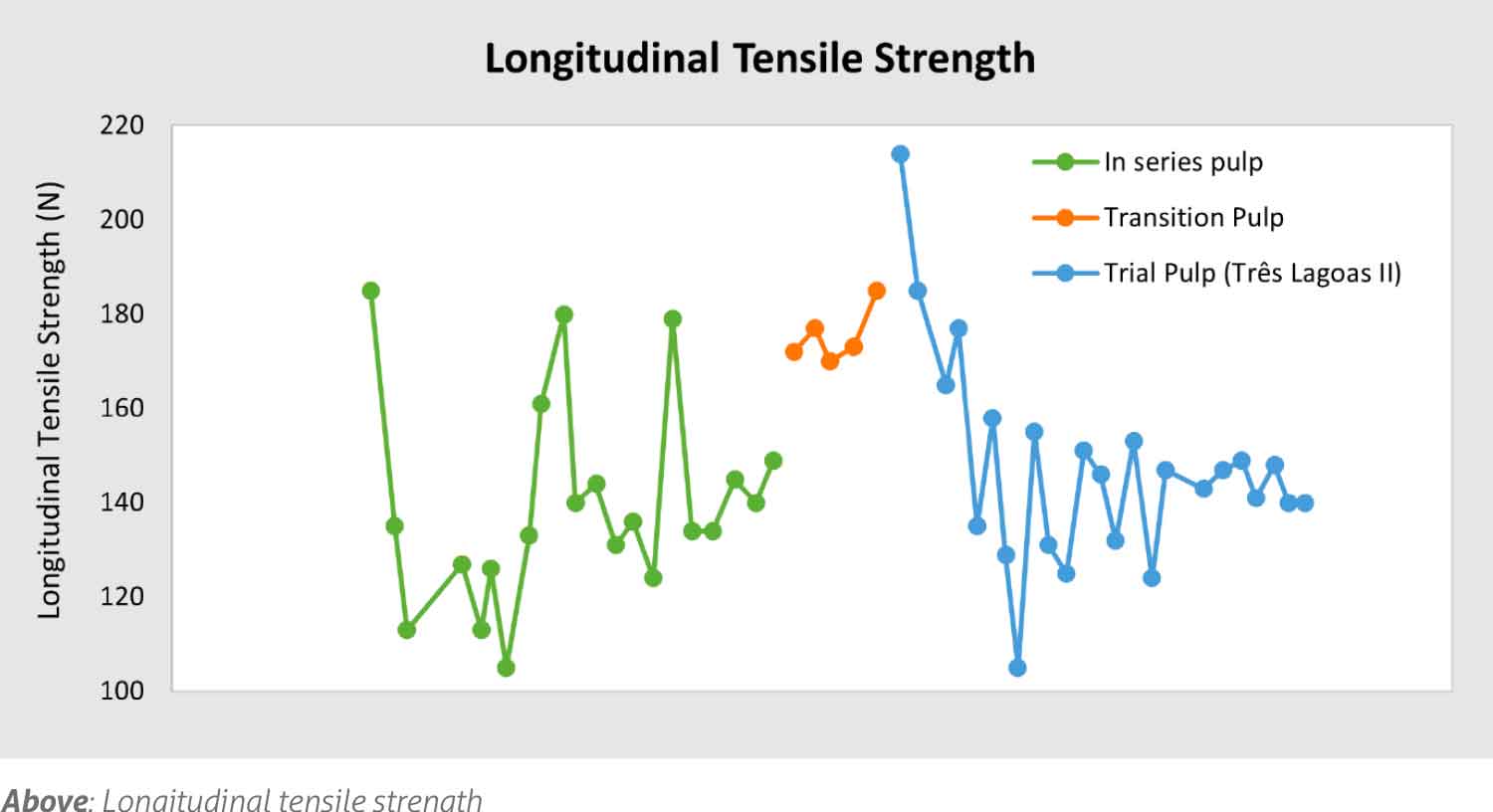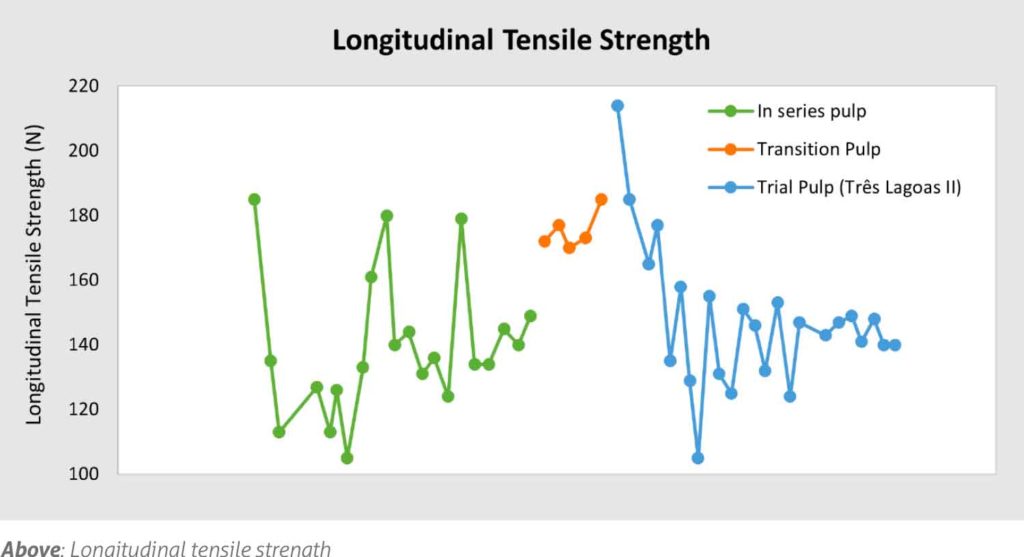 Pilot and industrial trials together with our partners have showed better results when working with higher kappa on kraft process. Cooking is the process where most of the delignification of the wood occurs, with about 95% of lignin removed. We have been able to start cooking to a high kappa number on an industrial scale at the Três Lagoas, Brazil-based plant – the first mill in the world to use this technology.
This means increasing the yield in pulp production – reducing the consumption of wood per tonne of pulp – and plenty of benefits, such as increased product quality, lower consumption of chemicals in the cooking and cost reduction.
We have been able to cook eucalyptus wood at a regular kappa number that is higher than 20 – when most of mills runs 16 to 18. Due to this, the typical properties show higher tensile strength levels.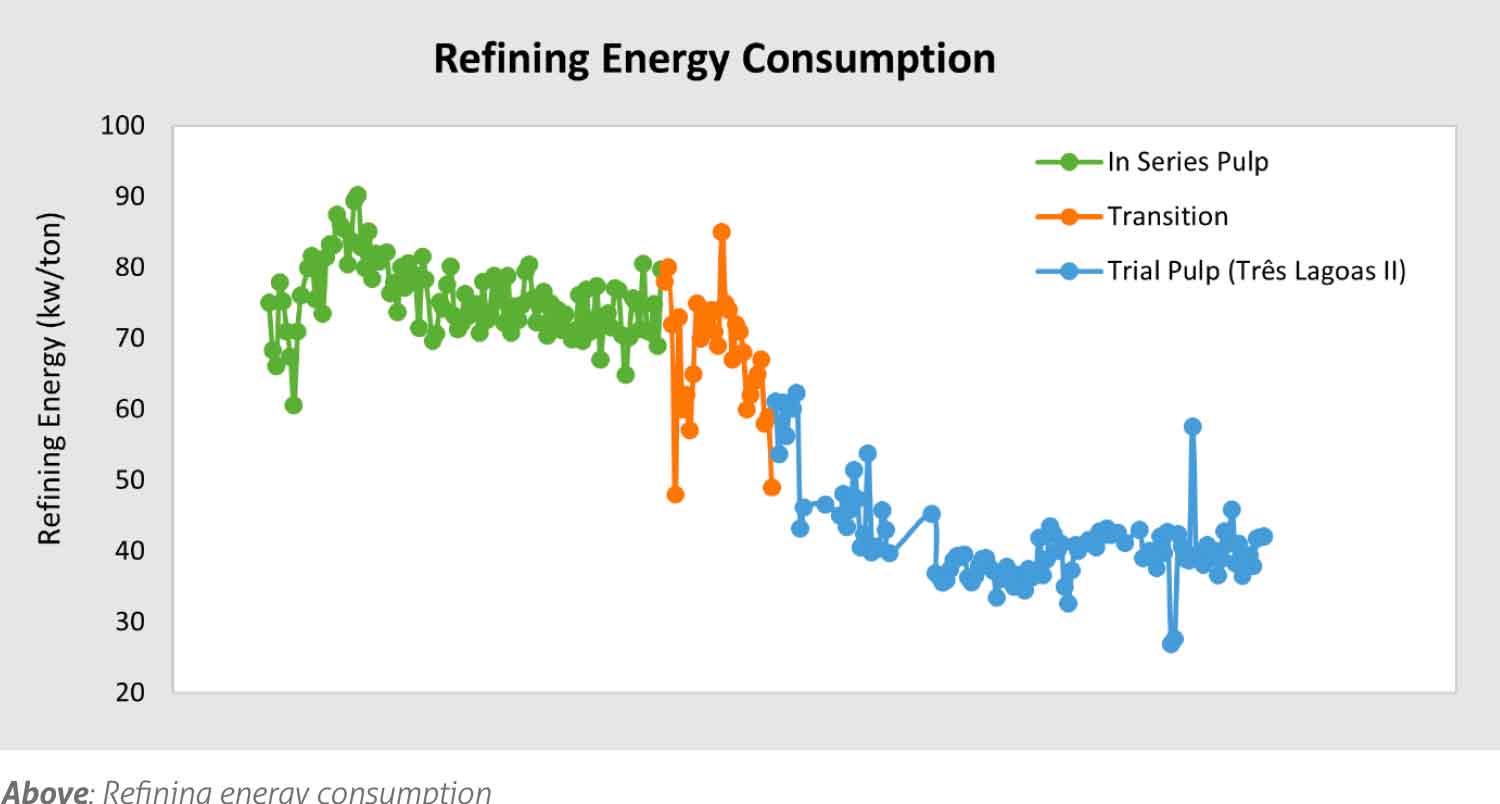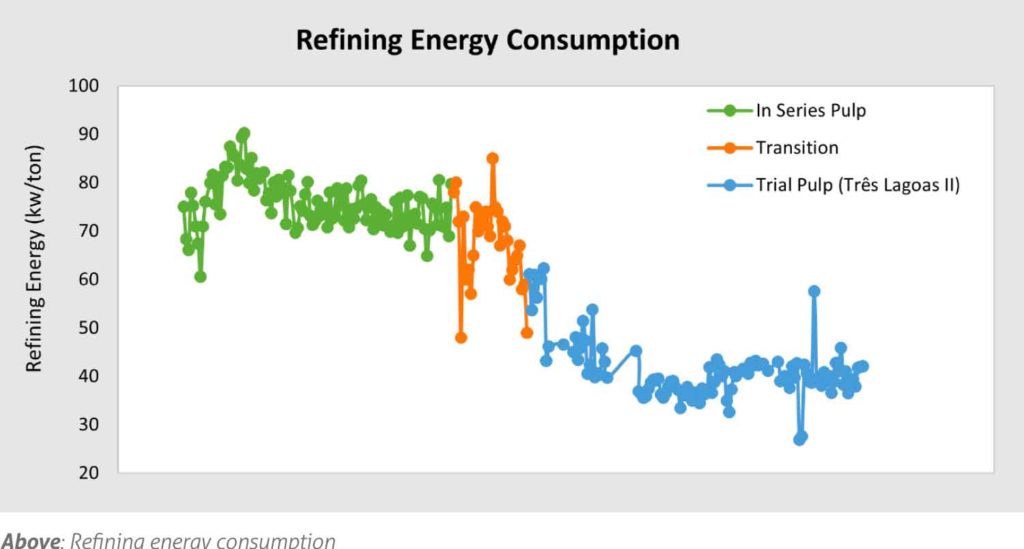 The technology allows higher tensile strength levels as typical properties, driven by the excellent preservation of cellulosic chains. As mechanical properties tend to limit the eucalyptus participation in the paper furnish, such pulps can also provide a higher content of this planted forests in the paper formulations.
New developments continue to be pursued in different areas, such as biorefinery. Our pulping process development area is constantly working in more sustainable ways to produce pulp. This is unique because it works in a higher yield level for eucalyptus, better preserving the fibres without generate the so-called rejects – uncooked wood that jeopardises the process in terms of yield and dirt count.
As with Suzano's new fibreline, our target here is to create solutions connected with sustainability. We are increasingly looking for solutions in which to produce more with less.