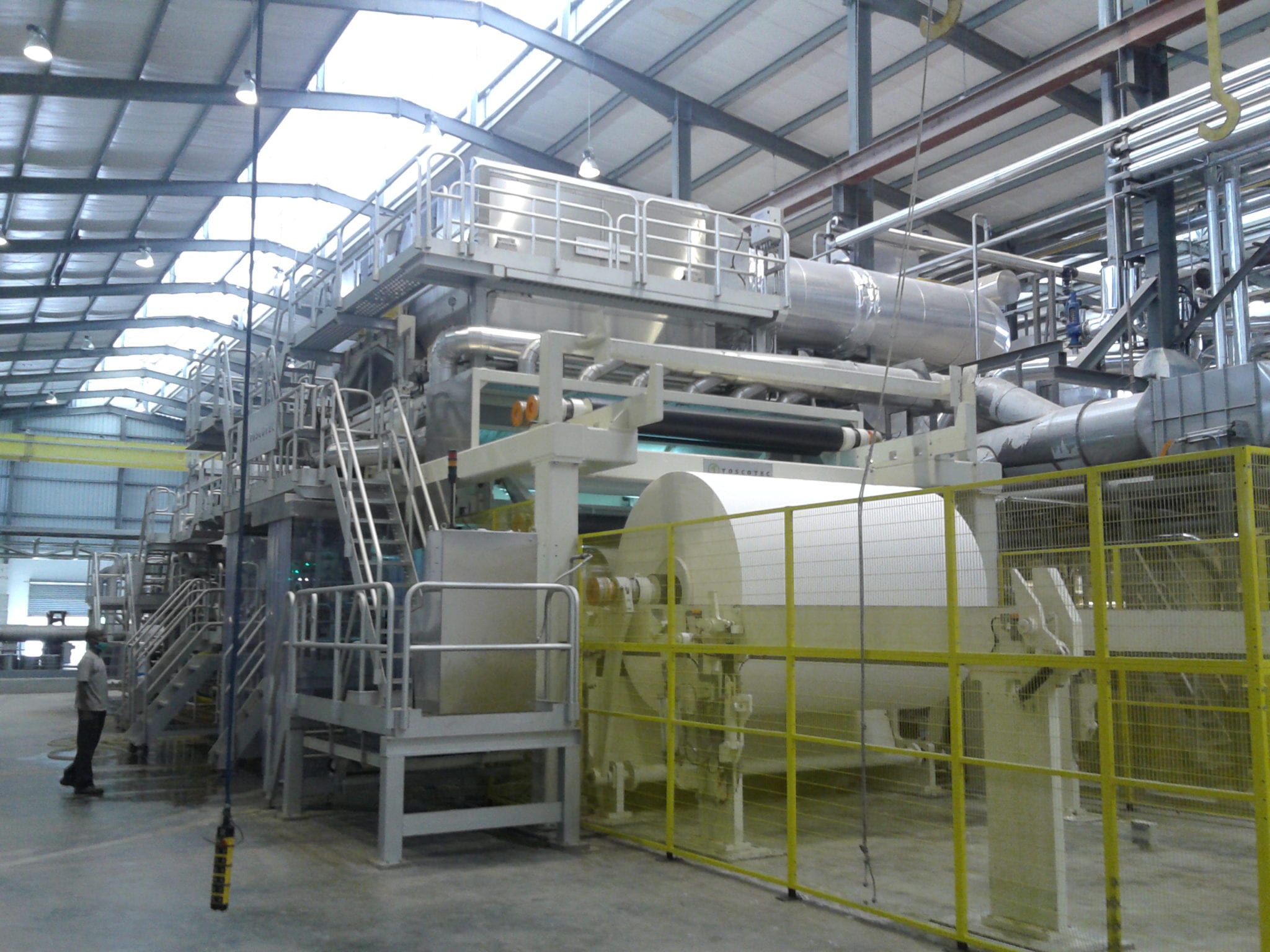 Africa
BEL PAPYRUS EXPANDS TO MEET LOCAL DEMAND
Nigerian tissue producer Bel Papyrus has boosted its tissue capacity after it started up new production line PM3 at its site in Lagos.
The machine will produce on average 23,000 tonnes per year and has a design speed of 1,800mpm, with a net web width of 2,850mm.
It is supplied by Toscotec and includes an AHEAD 1.5S Crescent Former tissue machine with single-layer headbox, single press configuration and a Steel Yankee Dryer (TT SYD 12FT), machine auxiliaries and a stock preparation plant for virgin pulp and recycled
paper including deinking cells.
The new line will enable the Nigerian producer to consolidate its leading position in the West African tissue market (ECOWAS countries) raising its total production capacity above 45,000 tonnes per year.
The supplier is also working on site in Nigeria to develop the layout of PM 4, which is expected to have a capacity of 28,000tpy and start production in September 2015.
This will further consolidate the position of the group to supply the whole of the West African tissue market, with a foreseen capacity of 75,000mt per year.
The supply contract also includes: Steam generator, air compressors, a three unwind stands tissue slitter rewinder TT WIND-P with a
calendering station and a jumbo reel wrapping machine.