Sofidel chief Luigi Lazzareschi reflects on how changing times in Europe offer the Italian pioneer even more opportunities for balanced expansion across the globe. 
Luigi Lazzareschi greets TWM at his office at the Delicarta tissue mill in Lucca, Italy. The view is impressive, and takes in a substantial section of the plant … its vast stretch of photovoltaic solar panels, as well as the region's beautiful rolling hills. And of course, this being Lucca, the view also includes the mills of two of Sofidel's fiercest competitors – a reminder, in case one were needed, of the constant battle facing the tissue giant.
Family-owned Sofidel Group needs little introduction: it is a heavyweight in Europe, and as the first Italian tissue maker to make the bold move into the American market its presence is increasingly being felt all over the world.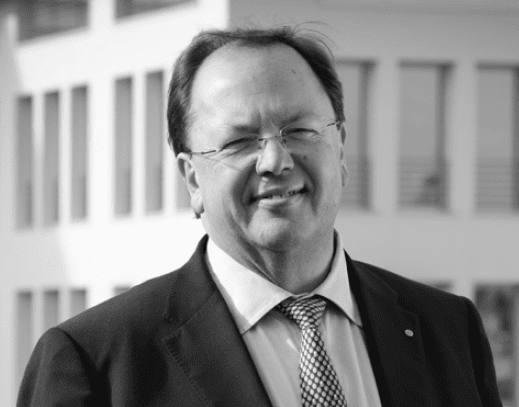 Throughout the interview, chief executive Lazzareschi is thoughtful and sincere, his concentration only occasionally and briefly interrupted by his mobile phone's very funky and fun ring tones. We start by discussing Europe, and crucially, Sofidel's role in it. With all the M&A activity over the past few years, the European market has been in a state of flux: Georgia-Pacific's exit from the market at the end of 2011 meant competitors have been picking up mills in new markets as well as expanding into new countries entirely.
Sofidel has been a main driver of the change: it finalised its acquisition of the former Georgia-Pacific businesses from SCA on 1 April 2013. This included the purchase of well-known consumer brands in the UK, and brands and locations in the Republic of Ireland, Belgium, The Netherlands and Luxembourg.
"The moves by Georgia-Pacific, SCA in Italy, Procter & Gamble … this has concentrated the market significantly, especially in branded products and especially in France," Lazzareschi says. "But for the AfH market across Europe, the changes have helped Sofidel. We have acquired important brands in Europe and we now have key brands in Belgium and Holland. We have also increased our market share here in Italy and our productivity abroad."
Is Sofidel still as committed to the European tissue market in spite of its recent move into America? "We still have a lot to say in Europe," he says. "We have a lot we want to grow and there are several plants we want to enlarge in the UK, Poland, Germany and Spain. It's easy for us to boost capacity there and it will be cost effective and double our capacity." As for whether Europe needs further M&A activity, he says that while some companies would still be of interest, generally they are now not of interest to the major players. As yet, he adds that tissue mills across the region aren't feeling any presence of companies from Asia looking to come into the local markets.
Italy a bellwether for Europe?
Sofidel has made a number of investments in Italy over the years including investing in the Metso Paper-supplied PM3 at Delicarta in 1994. It increased production capacity in 1997 with a new machine at Fine Paper (today Soffass paper mill); in 2000 it acquired Fibrocellulosa (now Delicarta Val Fegana); in 2002 it took over Cartiera di Monfalcone (today Delicarta Monfalcone), and in 2003 it acquired Imbalpaper (now Delicarta Valdottavo). "Capacity in Italy isn't increasing much," Lazzareschi says. "There is endemic overcapacity and it is a little restrictive in the regional market." He adds that there have been a couple of small openings and some closures, but in Italy higher and lower isn't necessarily representative of the situation.
In 2013, retail tissue in Italy saw a decline of 0.7% in value terms, a stark reflection of the country's and the wider region's economic pressures. Italy's economic struggles continue to stand out amongst Europe – over the past decade it has been the slowest growing economy in the Eurozone – and its trends and the decisions its tissue players are taking act as a bellwether for the wider European tissue business.
The economic downturn is piling on the pressure for the local tissue market. Conditions have been a catalyst for private label to gain ground and in Italy this sector now has 37% of the total value sales in retail tissue, up from 30% five years ago. This is at the expense of brands as more consumers seek out value for money. Last year however, tissue was the fastest
growing category in value terms, up by 1.6%, and so interestingly, proves that even in incredibly tough economic times growth in toilet paper and tissue is still possible, and consumers can be persuaded to pay more for retail tissue products if the offering is right.

"We have seen a shift in the consumer market across Europe generally, but definitely in Italy," Lazzareschi says. "There are many more cheaper products available now. There has been a substantial strengthening in private label during the recession and over the past few years tissue products have become more of a commodity."
He adds that the Italian AfH market has also "definitely been affected more than the consumer market". "The public sector has significantly decreased the amount of products being bought. Firstly it's changed the type of tissue bought, and then also the quality. We have also seen a decrease in the catering sector and tourist sector in Italy."
Across Europe, Sofidel has repositioned itself to adapt to ever changing market trends. The company's growth has been high from the late 1990s as it has been increasingly expanding and acquiring abroad. Private label is "not especially well developed in many countries" as it is, for instance, in Germany, a market dominated by private label (78% of the market place in 2013).
"We are quite strong in some countries but our market share isn't well spread across all of Europe," he adds. "We are already quite diversified with our products in the AfH sector, but it has to be improved. We will strengthen our presence in the market in which we're not as strong. For example, we have a new factory for AfH in France, an area where we definitely want to expand."
Sustainability gaining momentum in Italy
While much of the innovation at the premium end of retail tissue revolves around enhancing product sustainability, green products remain a small niche in Italian tissue. It is mostly a virgin paper market but increasingly there are opportunities for recycled tissue.
This is another area where Sofidel is leading the pack and breaking away from the mold. Despite green products being a particularly hard sell during downturns, a large part of its market strategy around the world is sustainability. Lazzareschi's strategy shows he is doing it for the long run – so far, the company has invested €25 million to achieve a 26% reduction in carbon dioxide emissions by 2020. "We are differentiating our group with sustainability, this is an instrument that we are pushing a lot," he says. "We are looking to grow profitably but also in a socially responsible way. The environment and sustainability is a successful factor for us and one of our key growth drivers."

This has included a € 7.6 million investment to install three photovoltaic arrays at Delicarta mill and the Soffass converting plant both located in Porcari, and at the Delicarta converting plant located in Tassignano, with an overall annual production estimated at 3,975,000 kWh.
US market is primed for new investment
At Tissue World Americas in March, Lazzareschi hinted to TWM that there would be more action from the company in the American market place in the near future. The company has no plans to rest on its laurels: it has reiterated it wants to be an important player in the US market. Following the acquisition of Cellynne and its three production plants on 31 August 2012, Sofidel America now represents 8.14% of Sofidel's total market presence and has boosted overall production capacity to 1,000,000mt/yr.
With the acquisition, the European tissue giant now has access both to a new continent and the challenging US market. Lazzareschi tells TWM: "At the moment, our US market share is very low with just the three sites. We will focus our growth there as there are big opportunities." The European market is "much more competitive" compared to the USA, he adds, but says there are many investments that should be done by US producers. "Technology-wise, the US is much behind and that means there's an opportunity there for us. This will come from new products and the growth in AfH and consumer markets. AfH represents a large part of our shares there, it's our natural market and we have invested recently with two new machines in Orlando. But at the same time, to be more balanced, we have to invest in consumer private label products in order to be better balanced and to have more opportunities and minimise risk."
"We can't imagine the same growth here in Europe in the next few years," he concludes. "Our growth here in Europe will be single digit growth. The USA however is the most important tissue market in the world in terms of per capita consumption. It's a market full of opportunities."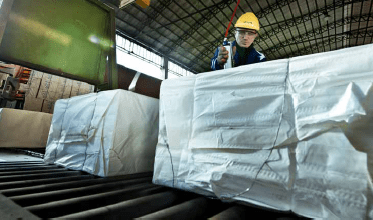 [box]
Factfile: Sofidel Group
Founder: Giuseppe Lazzareschi and Emi Stefani
Established: 1966
Global presence: 13 countries (Italy, Spain, Sweden, UK, Belgium, France, Croatia, Germany, Poland, Romania, Greece, Turkey and USA)
Sites: 32
Sectors: AfH, private label, consumer
Products: Toilet paper, kitchen paper, paper napkins, paper handkerchiefs, facial tissues, medical paper, folded paper towels, jumbo-size toilet rolls
Brands: Regina, Softis, Le Trèfle, Sopalin, Inversoft, Nouvelle Soft, Thirst Pockets, KittenSoft, Yumy, Soft & Easy, Volare, Onda, Papernet, Heavenly, Choice, Heavenly Soft, Confidence
[/box]