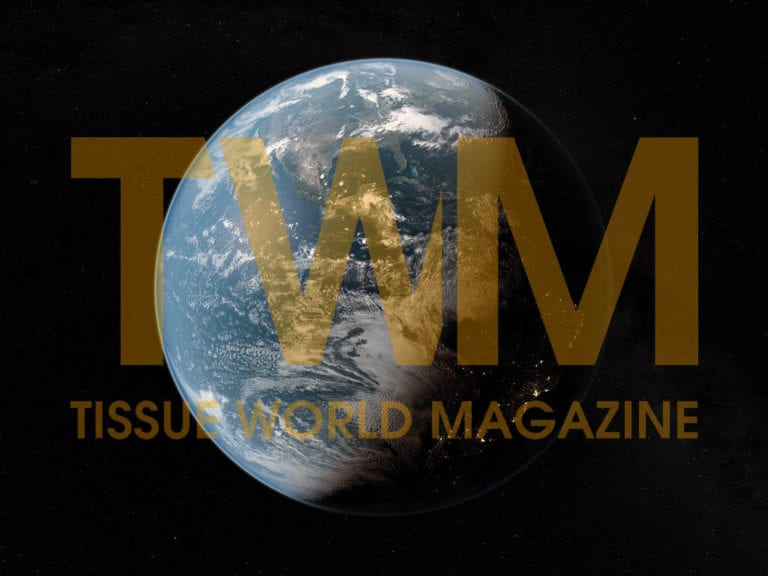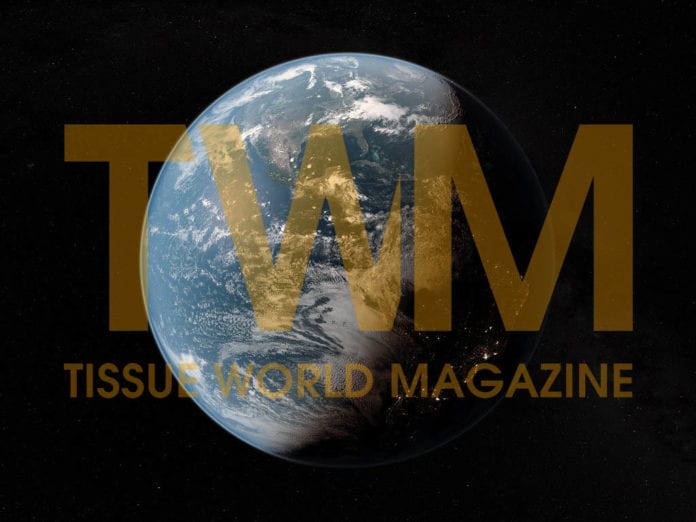 USA
Roses Southeast Papers acquired by Peak Rock Capital affiliate
Atlas Southeast Papers, an affiliate of private equity firm Peak Rock Capital, has acquired tissue manufacturer Roses Southeast Papers.
Headquartered in Sanford, Florida, Atlas Southeast is now an integrated tissue manufacturer of tissue paper products, capable of producing both virgin and recycled grades.
It operates a state-of-the-art tissue paper mill where it manufactures tissue jumbo rolls for resale as well as converts tissue paper into finished products.
The acquired facility produces a complete line of tissue products, including bath tissue, towels, and cocktail, dinner and dispenser napkins.
Peter Leibman, managing director of Peak Rock Capital, said: "Atlas Southeast's manufacturing expertise and overall commitment to excellence have allowed the company to produce a diverse set of product offerings that are highly in demand.
"We are excited to now own the Roses Southeast facility and to support the company's growth through organic initiatives, strategic partnerships and potential add-on acquisitions.
"Today's announced acquisition further evidences our enthusiasm for the tissue paper manufacturing sector, a space which we know quite well through our 2013 investment in Atlas Paper Mills."
---
G-P completes acquisition of SPG
Georgia-Pacific has completed the previously announced acquisition of SPG.
Financial details of the agreement are not being disclosed.
SPG is a specialty paper packaging supplier focused on the catering industry. As a result of the acquisition, G-P has acquired all of the equity of SPG held by investors in the company including CIC Partners, a Dallas-based middle market private equity firm that has been the lead investor in the company since 2011.
The acquisition includes SPG's three manufacturing facilities in Green Bay, Wisconsin; Hattiesburg, Mississippi; and Augusta, Georgia; as well as a sales and administrative office in Dallas.
Operated by approximately 500 employees, SPG and its facilities now become a wholly owned subsidiary of G-P in the acquisition.
---
Von Drehle Corporation to start up NTT line
Von Drehle Corporation is to become the first tissue manufacturer in the USA to produce tissue with Valmet's flexible Advantage NTT technology.
The new line will be installed at the company's facility in Natchez, Mississippi, USA. Startup is planned to be in late 2015 and the value of the order was not disclosed.
Von Drehle currently operates two Advantage DCT tissue machines at its Cordova, North Carolina operation.
The new tissue machine will have a width of 2.6m and a design speed of 2,000m/min.
The raw material for the new line will be recycled fibre and the production line is optimised to save energy and fibre as well as add possibilities for product differentiation and increased capacity of premium quality products.
---
Cascades expands into US south east
Tissue giant Cascades has expanded its tissue presence in the south east of America after it announced a US$55m investment in a new tissue converting facility in Wagram, North Carolina.
Start-up is planned for the end of 2014 and the investment will reorganise and expand the company's converting activities in the area, which it said was a targeted area of growth.
Suzanne Blanchet, outgoing Cascades Tissue Group president and chief executive, said: "Cascades is expanding its presence in the Southeast, one of the fastest growing markets in the United States.
"This investment will allow us to optimise our converting platform by relocating equipment presently used elsewhere, by adding new manufacturing equipment and installing robotized warehouse management. In doing so, we are moving closer to many key markets, and improving our productivity and logistics while enhancing customer service."
The total annual capacity for the new converting plant is approximately 10 million cases on six converting lines, with the capacity to produce various tissue products including bathroom tissue, kitchen towels, paper napkins and hand towels for both the Away-from-Home and Consumer Products markets.
Cascades Tissue Group, a division of Cascades Canada, is the fourth largest manufacturer of tissue paper in North America.
---
BRAZIL
Nobrecel plans to produce first tissue paper roll this week
Brazilian pulp and paper producer Nobrecel expects to produce the first roll of tissue paper sometime this week at the Pindamonhangaba mill, in São Paulo state, southeast Brazil.
A contact at the company said: "In the past week the team was on site conducting the last adjustments and finalising the equipment maintenance.
"The power was re-established on 25 August as we expected, and we're hoping to produce our first roll of paper by the end of this week."
According to the contact, most of the company's current contracts were closed with Nobrecel's former customers.
Many were future orders which helped finance the investment in recovering and reopening the Nobrecel site.
Nobrecel filed for bankruptcy on August 2013 and has been recovered by the Coruputuba pulp and paper cooperative (Cocepelco), a group comprised by former employees which injected approximately Real 3-4 million ($1.3-1.7 million) in the venture.
The expectation is to fire up within the next few days the paper machines (PM) No.1 and No. 3, which have a combined output of approximately 18,000tpy.
In a second stage of the project restart, Cocepelco plans to recover and resume operations on the plant's 73,000tpy bleached eucalyptus kraft (BEK) pulp line, which has been idled since January 2012.
News from RISI (www.risiinfo.com)
---
Carta Fabril starts up new 30,000tpy tissue PM in Anápolis
Brazilian tissue producer Carta Fabril has fired up production on its new 30,000tpy tissue paper machine (PM) installed at its Anápolis mill, in Goiás state, Midwestern Brazil.
According to the company's industrial director, Victor Coutinho, the machine started production on 13 May.
He said: "The machine was ready to run in April as previously scheduled, but due to a delay on the energy grid we were only able to get it operational in May."
The PM was expected to be running at its full capacity by the end of October. The ramp up period is expected to last for six months and the PM should be running at its full capacity by the end of October.
Originally scheduled to begin operations in December 2013, Carta Fabril's new tissue PM was the result of a Real 50 million ($21.8 million) investment.
Supplied by Hergen, it is focused on making double-layer toilet paper and towels.
News from RISI (www.risiinfo.com)
---
MEXICO
Kimberly Clark de México starts up DCT line
Kimberly Clark de México has successfully started up a Valmet Advantage DCT tissue line at its Bajío mill.
The Advantage DCT 200TS tissue line adds 60,000tpy of high quality tissue paper to the current production of facial, toilet, napkin and towel per year.
The Bajío mill now operates four tissue machines and produces structured tissue products for the domestic and global markets.
Bernardo Aragón, Kimberly Clark de Mexico's operations director, said: "We are pleased with the overall execution and start-up of the Bajío machine four.
"Our internal team of project engineers developed the site, oversaw engineering, procurement and machine installation with very good support from Valmet throughout the process.
"The machine is currently operating as expected after a very short start-up curve."
The tissue machine has a width of 5.4m and a design speed of 2,000m/min and is optimised to save energy and to enhance final product quality.
Valmet's delivery included a complete tissue production line featuring stock preparation system and an Advantage DCT 200TS tissue machine.
The tissue machine is equipped with an OptiFlo headbox and a cast alloy Yankee cylinder.
It is also featured with the Advantage tissue technology including a ViscoNip press for improved press dryness, an AirCap hood with air and heat recovery system as well as a SoftReel reel with center wind assist.
Kimberly Clark de México S.A. B. de C.V. was founded in 1959 and operates five tissue mills in Mexico producing facial, toilet, napkin and towel grades for the domestic consumer and AfH markets as well as for exports. Through the new investment the total production capacity of Kimberly-Clark de México will be approximately 700,000 tpy.
---
ARGENTINA
Celulosa Argentina receives equipment for new 30,000tpy tissue PM
Celulosa Argentina has received the parts of its new 30,000tpy tissue paper machine (PM) purchased in August last year from the German equipment supplier Voith, the company said.
The new PM will mark Celulosa Argentina's entry in the tissue paper market.
The company currently produces up to 142,000tpy of coated woodfree (CWF) paper, 45,000tpy of uncoated woodfree (UWF) paper, 20,000tpy of kraft papers, and 90,000tpy of bleached eucalyptus kraft (BEK) pulp.
The total investment in the project is estimated at Euro 18.5 million ($24.4 million), which will be financed over a 10-year period. The company expects the venture to increase its paper converting capabilities by 20% and has scheduled the startup for the first quarter of 2015.
"Regarding the future conversion and sale of the new tissue PM production, we highlight the long-term strategic partnerships forged by the company with other producers such as Kimberly-Clark and San Andrés de Giles, which will largely contribute for the project's sustainability and success," Celulosa Argentina stated.
News from RISI (www.risiinfo.com)