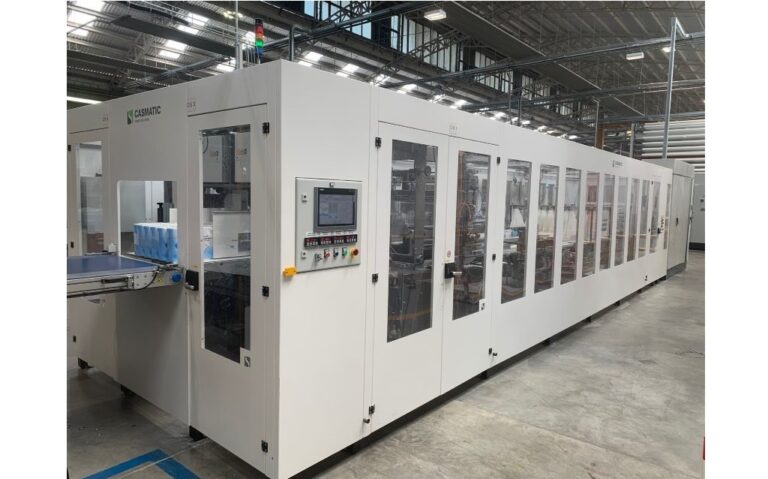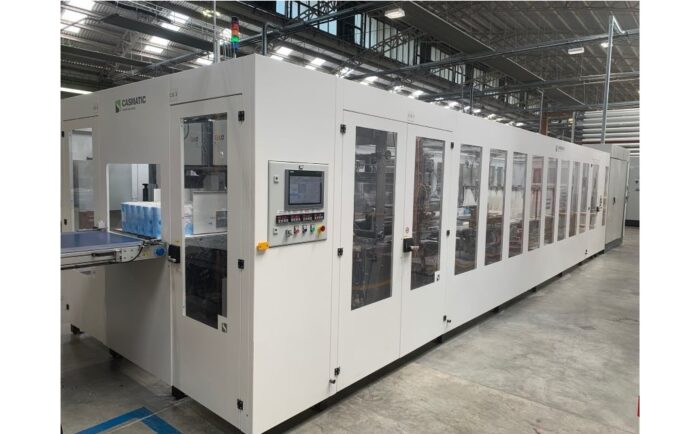 Lucart has invested in eight Körber-supplied Casmatic CMB270 packaging lines and a Perini MyLine converting line.
The packaging lines will increase production of the Italian company's primary and secondary packaging facilities and are designed to reach production speeds of up to 27 bags per minute, packing in a high range of formats.

According to the machinery supplier, they also allow energy savings of 60% due to the TOSS longitudinal sealing system and have been designed to wrap small packaging even at high production speeds.
It added that Casmatic CMB270 lines are also equipped with a patented Revolver system that the supplier said "significantly improves the production speed for bundles with single rolls and packages".
They also respond to Industry 4.0 as they are equipped with ALL-IN-ONE technology which Kӧrber said integrates the converting and packaging processes, maximising the result without the need for human intervention.
Gabriele Coli, Lucart's Engineering Manager, said: "Primary and secondary packaging are of fundamental importance in our company, so we were looking for a solution that would guarantee quality, efficiency, and performance and that would allow us to respond to the growing demand for eco-sustainable packaging."
Lucart has also invested in a Perini MyLine converting line which is designed for the production of toilet and kitchen paper rolls with diameters up to 200mm at a maximum speed of 600m per minute, and a production of 40log / minute.

It is equipped with a laminator-embosser with 409mm diameter steel rollers and with DESL or Catalyst technology for the automatic change of steel rollers in the Pro and Flexy versions.