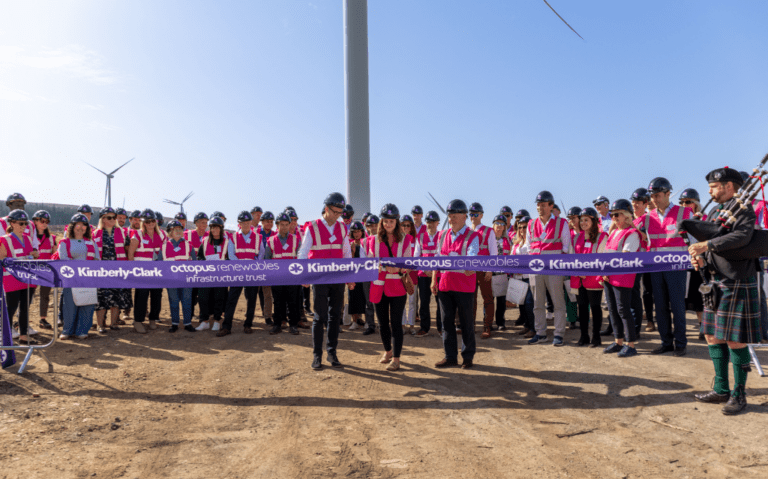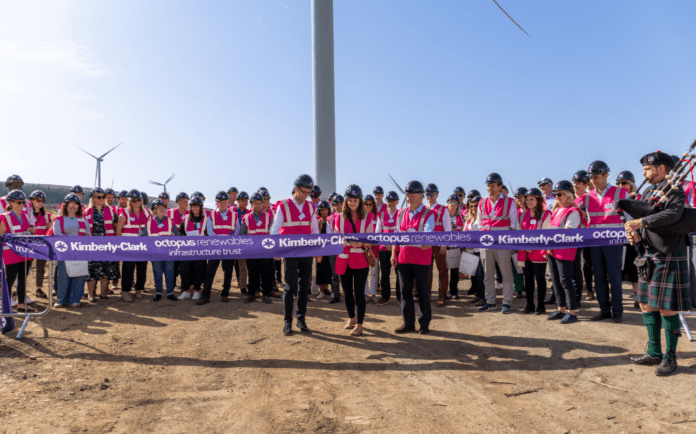 Kimberly-Clark (K-C) has officially opened its £75m South Lanarkshire, Scotland-based onshore wind farm that will supply around 80% of its UK electrical power needs.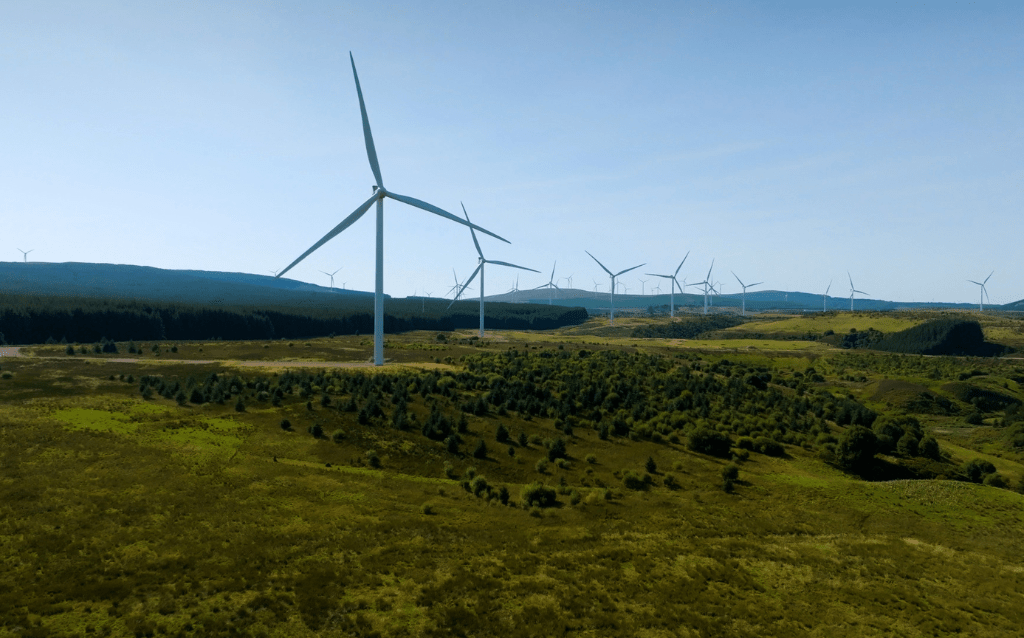 The farm is the largest wind asset owned by Octopus Renewables Infrastructure Trust (ORIT). K-C has a Power Purchase Agreement for the energy generated.
As K-C's first wind farm project outside of North America, the 50 MW 12-turbine Cumberhead facility will supply the company with approximately 160,000 megawatt hours (MWh) of renewable energy every year. The business said this will result in a total emissions reduction of 55,625 MTCO2e per year.
Dan Howell, Vice President and Managing Director at Kimberly-Clark UK & Ireland said: "Energy transformation is a key priority for us if we are going to deliver on our ambition to be using 100% renewable energy by 2030 in the UK and Ireland.
"When people ask what 'fully decarbonising our operations' looks like in practice, showing them a brand new 12-turbine wind farm is a pretty powerful answer."
The green power will be used by K-C's manufacturing facilities across the UK, making up almost 80% of the electricity needs for its Barrow, Flint and Northfleet manufacturing facilities.
Between them, the sites produce nearly 1bn Andrex toilet rolls, over 150,000,000 boxes of Kleenex tissues, and almost 136m packs of Huggies baby wipes annually, alongside other personal care products for the UK market and B2B products such as WypAll and Scott.
Oriol Margo, Sustainability Leader, Kimberly-Clark EMEA added: "As we close in on our ambitious goal to move solely to renewable energy, we continue to invest in the future of the planet, our business and the FMCG industry as a whole, and hope to encourage other organisations, big and small, to do the same along the way."
This project is part of Kimberly-Clark UK & Ireland's wider sustainability strategy and its ambition to move to 100% renewable energy by 2030.
To deliver this, the company is also working with Octopus on developing on-site solar power as well as green hydrogen.
By 2026, Kimberly-Clark's UK and Ireland (scope 1 and 2) operational emissions are expected to be reduced by up to 85% from the 2015 baseline, ensuring the company is on track to meet its sustainability targets by 2030.