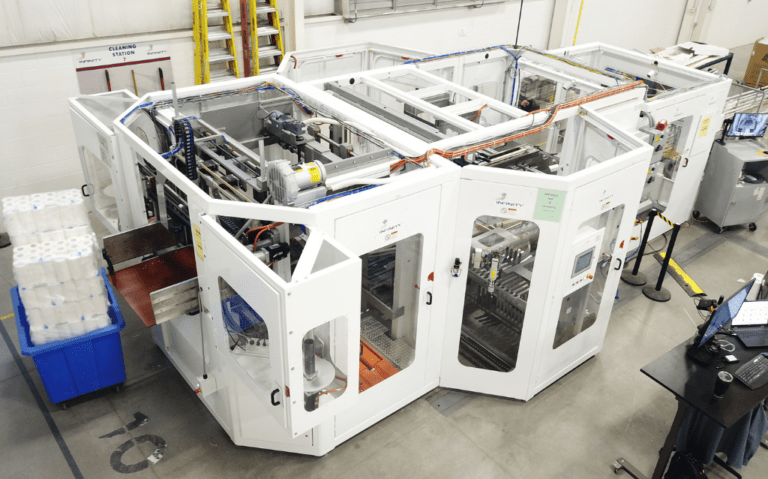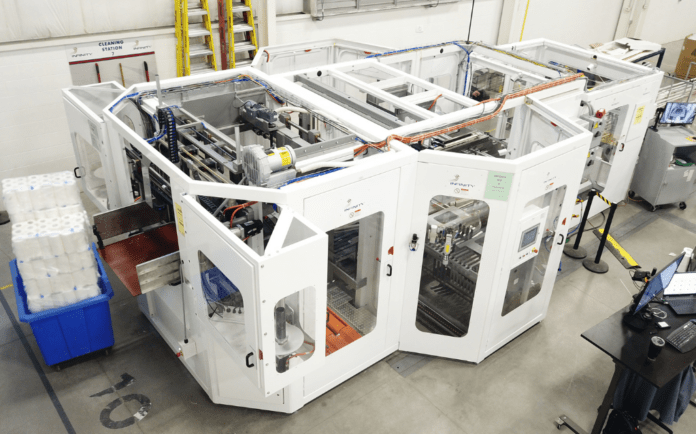 Infinity Machine & Engineering Corp. has responded to its global customers' requests for packaging versatility and speed by launching its latest innovation, the Optic M1 Bundler.
The company said the technology has been designed from the ground up with the needs of the international market in mind and can produce a range of bundle configurations while operating at high speeds.
Other defining features are its small footprint, robust steel frame, auto splice poly unwind, active vacuum lance, quick change knife and modular capability.
Gregory Sense, Marketing Coordinator, Infinity, said: "The Optic M1 Bundler has the versatility and speed to disrupt the tissue bundler market.
"At the Infeed of the machine, the Optic M1 features an integrated two-stage choke belt diverter, with hand wheel adjustment for pack width.
"It also shares a common infeed with Infinity casepackers, creating the added benefit of common parts and common machine knowledge for maintenance technicians."
He added the line features Flight Bars which are synchronised with the indexer, enabling maximum take over speed.
The additional flight bar is the perfect tool for stacked, "core up" roll configurations, and according to the supplier allows for maximum versatility as the second flight bar can be removed and an upender can be swapped in.
The upender then enables the machine to bundle rolls stacked on ends, allowing for the Optic M1 to bundle an array of configurations between the two roll stack orientations.
Sense added: "Infinity engineers have prioritised reducing the time and cost of machine maintenance in the design of the Optic M1, resulting in a machine with very few wear parts and many automatic adjustment features."