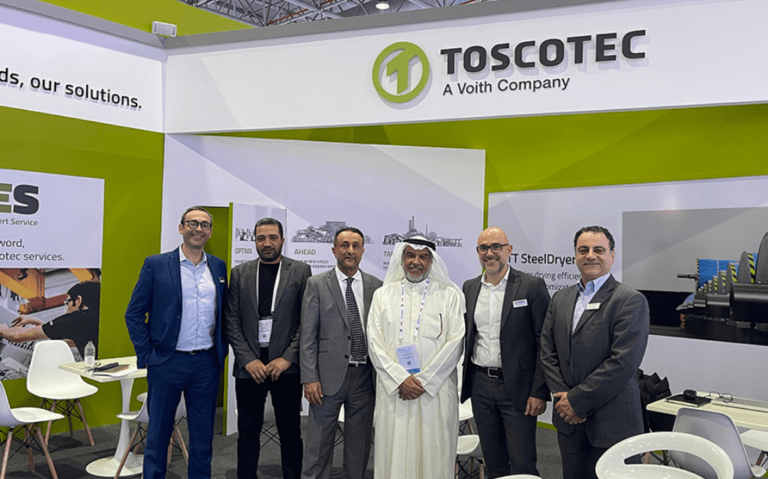 Gulf Paper Manufacturing (GPM) has invested in a Toscotec-supplied forming section rebuild of PM2 to be installed at its Mina Abdullah mill in Kuwait.  
The project aims to improve the machine's paper formation and basis weight cross direction (CD) control through an approach flow system upgrade and the installation of a state-of-the-art TT Headbox.  
The new headbox will be designed to match the high-quality requirements for facial tissue in the Middle Eastern market. 
PM2 produces tissue from 100% virgin fibre and the rebuild is scheduled for the end of 2023.  
Ghaleb Alhadhrami, GPM Projects & Development Manager, said: "With Toscotec's rebuild of our PM1 packaging paper machine in 2019, which delivered a major dryer section rebuild, we achieved a substantial production increase, reduced sheet breaks by over 80%, and improved paper quality especially in the moisture profile and hand feel.
"We are confident that Toscotec will deliver on this new upgrade of our tissue machine as successfully as they did two years ago.  
"This new headbox and approach flow system are also fit for a future rebuild into crescent former configuration." 
Established in 1978, GPM is owned by two families of Kuwaiti entrepreneurs and was the first company to start manufacturing paper in the Gulf region in 1981.  
It now operates three production lines at its Mina Abdullah paper mill in Kuwait: PM1 produces packaging grades using 100% recycled paper; PM2 manufactures tissue from 100% virgin pulp; the third is a tissue converting line.  
The company's current capacity is 70,000 tons, with 70% of its packaging grades being destined for export to GCC countries and Saudi Arabia, and the domestic market accounting for approximately 30% of its business.