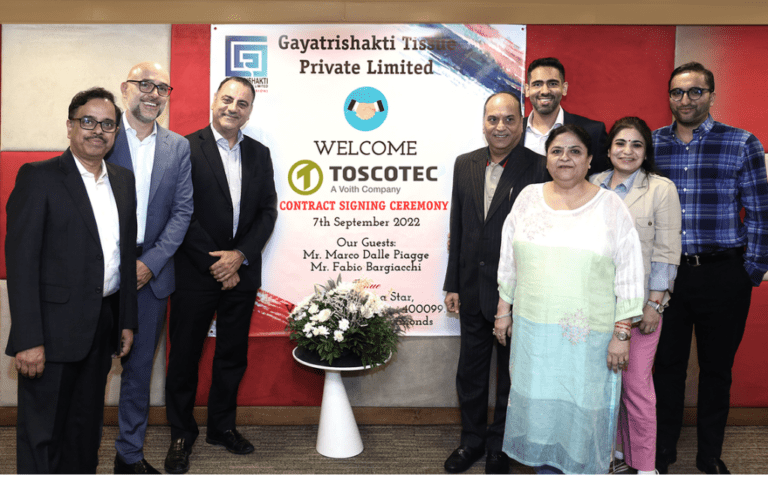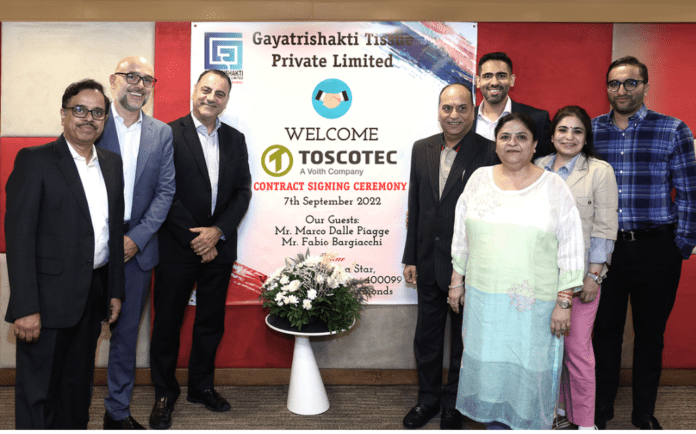 Indian paper and board manufacturer Gayatrishakti has announced its move into the tissue market after investing in a Toscotec-supplied complete AHEAD 1.8 tissue machine to be installed at its plant in Vapi, Gujarat.
The tissue line is expected to be up and running at Gayatrishakti Tissue's site in 2024.
It has a sheet trim width of 2.8m, an operating speed of 1,800m/min, and a production of over 35,000tpy.
The scope of supply includes Toscotec's best-in-class drying configuration including an upgraded design shoe press TT NextPress, a third-generation design TT SYD Steel Yankee Dryer and high-efficiency TT Hood.
The service package includes YESCONNECT-VISION Augmented Reality remote assistance system and start-up support.
Shri G. N. Agarwal, Managing Director of Gayatrishakti Paper & Board, said: "Gayatrishakti is a well-established board manufacturer in India and based on our strong background in paper and board we wanted to invest in state-of-the-art tissue making technology as newcomers in tissue." 

Gayatrishakti Tissue is a subsidiary of Gayatrishakti Paper & Board, a leading manufacturer of premium grades of duplex packaging boards and kraft paper.