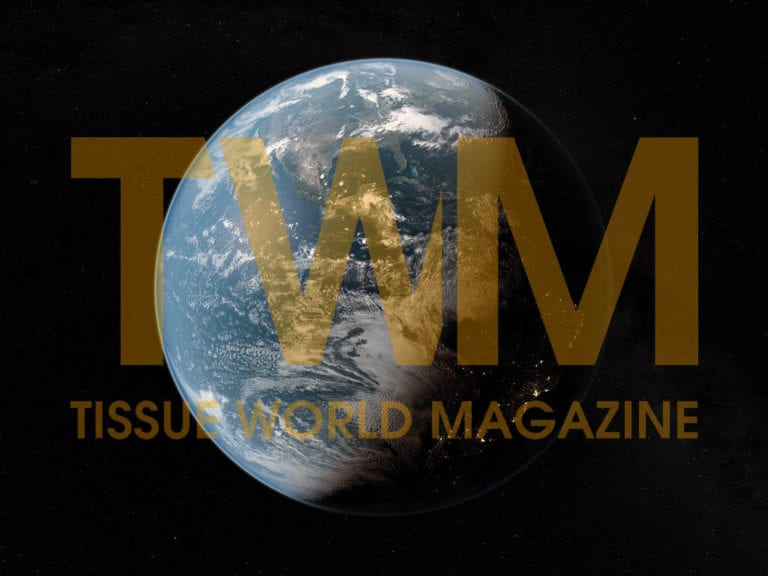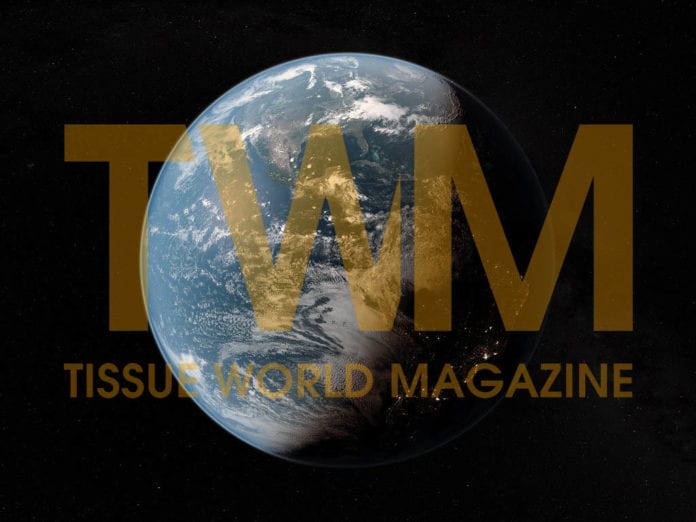 TURKEY
IPEK KAGIT TISSUE PAPER BOOSTS CAPACITY
Turkey's Ipek Kagit Tissue Paper has invested in a new Advantage tissue production line.
The Valmet Advantage DCT 200TS line will be installed at the company's Manisa plant in Turkey and start-up is scheduled for the second half of 2015.
The value of the order will not be disclosed.
Sertaç Nisli, general manager, Ipek Kagit Tissue Paper, said: "The new Advantage DCT line will support our vision to become a regional powerhouse, by extending our existing leadership in Kazakhstan and the Caucasus to over 20 markets in Europe, Middle East, Africa and Central Asia.
"Ipek Kagit is an experienced tissue producer with a long history in the
tissue business."
"The new Advantage DCT line will support our vision to become a regional powerhouse, by extending our existing leadership in Kazakhstan and the Caucasus to over 20 markets in Europe, Middle East, Africa and Central Asia."
The tissue machine will have a width of 5.6m and a design speed of 2,200m/min.
It will provide high-quality facial, napkin, toilet and towel grades for
consumer and commercial use.
Delivery will comprise of a complete tissue production line featuring Valmet stock preparation systems and an Advantage DCT 200TS tissue machine.
The machine is equipped with OptiFlo headbox, Advantage ViscoNip press and Yankee cylinder with Advantage AirCap hood.
Complete engineering, installation supervision, training, start-up and commissioning are also included in the delivery.
Ipek Kagit is part of Eczacibasi Group, which operates in the businesses of building materials, healthcare and consumer products as well as finance, information technology, welding technology, mining and property development and facility management.
---
SWEDEN
SÖDRA BOOSTS VÄRÖ'S PULP CAPACITY
Södra is to invest SEK 4 billion to increase the pulp production capacity of its Värö mill from 425,000tpy to 700,000tpy.
The investment will make the mill one of the biggest in the world in terms of softwood sulphate pulp production.
Lars Idermark, chief executive and group president at Södra, said: "This expansion is a vital part of our strategy and a must if we are to be able to develop our business.
"The paper pulp market is growing globally and now it will be possible for us to continue to grow together with our customers."
He added the investment will reinforce the company's market position.
"We already supply high-quality pulp to a number of different customer segments and we can now develop and underpin this."
The investment will also make the mill more energy efficient.
Södra Cell Värö is already independent of fossil fuels during normal operation. If the environmental permit process goes according to plan, the expanded mill will be ready for commissioning in the third quarter of 2016.
The project will create the equivalent of 400 full-time jobs over a period of ten years.
In the long term, the investment will also create 20 or so new job opportunities at the mill and 220 job opportunities within surrounding businesses.
---
SPAIN
ECOFIBRAS REBUILDS TM5 INTO CRESCENT FORMER
Spanish tissue manufacturer Ecofibras has rebuilt its TM5 into a Crescent Former.
Toscotec have been awarded the contract to deliver the rebuild.
Ecofibras Aranguren is part of the CEL group which was the former KC Aranguren plant and became an independent company two years ago.
This investment is part of the development plan designed to increase production capacity and improve quality to supply current parent reels market, both in virgin and in deinked pulp reels.
The present TM5 is equipped with a suction breast former and sloped wire configuration, double press section and cast iron Yankee of 4,500mm diameter.
The max actual operating speed is 1,370m/min with a drying capacity of 101tpd. In order to produce grades with lower basis weight than today (the required basis weight range is 10 ÷ 36 gsm on the wire), Toscotec will supply to Ecofibras a stock preparation upgrading together with the entire engineering, a fully hydraulic step diffuser headbox TT HEADBOX SL-T and the complete replacement of the wet-end section into the Crescent Former configuration.
---
POLAND
ICT GROUP INVESTS IN ICT POLAND MILL
ICT Group is to invest in a new 70,000tpy tissue machine at its ICT Poland mill located in the town of Kostrzyn. The investment would also comprise of additional converting equipment and necessary logistic and civil infrastructure.
ICT Poland has 400 employees and produces 140,000tpy of finished products.
The new machine would eventually be an addition to ICT Poland's first two tissue machines started in 2001 and 2008. The future site would therefore need additional personnel to operate the three full width tissue machines and the fully integrated converting hall downstream.
ICT Group is presently evaluating several investment options in different countries.
However, should the decision for the investment finally fall on Poland, start-up date for the new machine is estimated to be in 3Q of 2015.
ICT Group is headquartered in Lucca, Italy, and has production companies in Italy, Spain, Poland and France.
---
POLAND
HANKE TISSUE STARTS TO RAMP UP NEW TISSUE MACHINE IN POLAND
Hanke Tissue, a subsidiary of the German MBB Industries group, is about to double its tissue capacity. The firm is set to launch production on a new tissue line at its mill in Kostrzyn, western Poland, later this month.
Hanke Tissue awarded the order for the new PM to Italy's Recard in 2012. The new line, which was originally scheduled to start up in December last year, will boost the firm's output from around 14,000 tonnes/yr of tissue paper to some 32,000 tonnes/yr.
RISI learned that the new machine is currently in the first stage of its ramp-up phase. According to Hanke Tissue, all devices, and the facility's distributed control system in particular, are undergoing tests to check if they were assembled correctly. The start of production is scheduled for the end of March.
The history of Hanke Tissue dates back to the 1930s, when the German firm Phrix built a pulp factory in Kostrzyn. In 1990, the factory was transformed into a company owned by the State Treasury, and then sold to the Swedish paper corporation Trebruk.
As the new owner was involved in the production of copy paper, not tissue paper and related products, it spun off the tissue mill in the new firm Hanke Tissue and later sold half of its share to Hanke Papier in Dortmund, Germany. In 1998, Hanke Papier bought the remaining 50% of Hanke Tissue and became the mill's sole owner.
However, ownership changed again in 2006 when, due to Hanke Papier's financial problems, MBB industries took over an 80% stake in Hanke Tissue. Since 2011, MBB Industries has been Hanke Tissue's sole shareholder.
News from RISI (www.risiinfo.com)
---
HUNGARY
NEW ROLL LINE AT FOREST PAPIR
Hungary's Forest Papir has boosted its product offering after it started up a new converting line supplied by Futura.
Dedicated to roll products, the installation comprises the usual key converting elements and includes a JOI embosser.
The line was officially inaugurated at a ceremony at the company's Lábatlan headquarters in December.
The investment will allow Forest Papir to expand its range of roll products, enhance quality and increase production flexibility.
Founded in 1994, today the company converts in-house most of the products it sells, including branded and private label tissue for both domestic and AfH use.
Forest Papir supplies Hungary, neighbouring markets and further afield with toilet tissue, kitchen towel, facial tissue and paper napkins. It delivers to 19 countries in total.
The business introduced the 24-roll toilet paper pack to the Hungarian market as well as the first perfumed and coloured tissue in 100-sheet packs.
---
UK
KENNEDY HYGIENE PRODUCTS TARGETS PAPER CONVERTERS WITH PRODUCT LAUNCH
UK-based global washroom dispenser manufacturer Kennedy Hygiene Products has launched the POD – auto-cut paper roll dispenser.
The launch is targeted at paper converters and it incorporates the Reserve System, a feature aiming to reduce paper wastage at facility level.
The launch is in response to customer demands for more environmentally friendly solutions.
The POD with Reserve System has an integrated patented stub roll loading mechanism, where a new roll can be loaded into the dispenser before the previous roll has been fully used.
When the stub roll is fully depleted the mechanism transfers to the new full size roll.
The company said that as well as total use of the stub roll which eliminates paper wastage, "end-user satisfaction is enhanced by continuation of supply".
The POD is manufactured at Kennedy`s premises in East Sussex, southern England. It has been designed to accommodate a large variety of paper roll types available on the market with diverse roll lengths, diameters, widths, and paper thickness. With its standard setting, the unit has been optimised for rolls with a core diameter of 38mm, a roll width of 250mm and roll diameters up to 200mm, but can be adapted to specific needs including requirements for proprietary systems.
Kennedy Hygiene Products manufactures and supplies integrated washroom hygiene systems.
It was established in 1961 and has since grown from its roots in hand drying to its current fully integrated range of washroom hygiene systems which encompasses hand drying, hand washing, air freshening, sanitizing, feminine hygiene, nappy and medical waste andtoilet tissue families plus their associated consumables.
The company also produces bespoke dispenser designs and colours and works with clients to fulfil their specific requirements. Kennedy operates under ISO 9001 and ISO 14001 quality and environmental accreditations.
---
UK
POPPIES EUROPE INVESTS IN MAFLEX LINE
UK-based manufacturer of catering disposable products Poppies Europe has invested in a complete production line from Maflex following its acquisition of McNulty Wray.
The company said it made the investment on the back of customer demand to be a "one stop shop".
Armindo Marques, manager at Poppies, told TW: "We have naturally decided to expand our prominently catering range towards hygiene products by investing in a complete production line from Maflex.
"In the year planning to this project we have developed a new brand dedicated to hygiene, Poppysoft."
He added that Maflex is a dynamic, fast growing company that has "already established a strong reputation for reliability and efficiency".
He said: "The most interesting characteristic of the Maflex line is the flexibility, which perfectly suits our business.
"We consider this feature an opportunity to satisfy all the range of customer requests."
Poppies Europe has 108 staff and it acquired McNulty Wray at the end of 2012. The move significantly boosted its position in the napkins sector.
Poppies Europe was established in 1996 and produces catering disposable products such as napkins, tablecovers and placemats.
It has already put in an option for a second Maflex line.
---
ITALY
WEPA SELLS FABBRICHE
DI VALLICO TISSUE MILL TO ITALY'S EUROTEC
The German tissue giant WEPA has parted with its Fabbriche di Vallico tissue mill near Lucca in Italy.
The firm said it signed a contract for the sale of the site to the Lucca-based trader EUROTEC. The deal will come into effect on 1 April. The purchase price and further details of the planned transaction were not disclosed.
The Fabbriche di Vallico mill houses one tissue machine with a capacity of around 18,000tpy and employs 16 people. According to WEPA, the sale is part of its strategy to adapt its production capacity in Italy to the market situation in the country.
EUROTEC so far has been active as a commercial enterprise for parent reels. With the purchase of the Fabbriche di Vallico paper machine it is now moving into the production of semi-finished products for sanitary paper production.
"With EUROTEC we found a buyer that will continue to run the mill with its 16 current employees under their present contract terms," WEPA said in a statement.
"Regarding our responsibility for all WEPA employees, this was the most decisive criterion for the sale [of the mill] to EUROTEC," it added.
According to WEPA, the new owner plans to invest in the modernization of the Fabbriche di Vallico mill and intends to secure employment there in the long term. Production at the site is reportedly expected to resume in a few weeks.
WEPA announced in August 2012 that it would sell two of the five tissue mills of its subsidiary WEPA Lucca in a move to adapt its capacity in Italy to the market situation. The sites in question were the Fabbriche di Vallico and Piano della Rocca mills in the Lucca area.
The 31,000 tonne/yr Piano della Rocca mill was sold to Roto-cart in April last year.
News from RISI (www.risiinfo.com)